Awarded Manufacturer status since 1983, by the German Ministry of Transport in Flensburg. ALPINA have partnered with BMW on and off the racing circuit for more than 50 years, collaborating on technological development and producing a steady stream of groundbreaking innovations which are reflected in their limited numbered automobiles. The BMW ALPINA range is like no other, combining luxury and understated exclusivity with exceptional power and ability. Combining the ALPINA philosophy and engineering with the benefits of BMW engine technology, especially in respect of efficiency and emissions, resulting in a combination of effortless high-performance, in petrol and diesel form, but at controlled and considered environmental cost.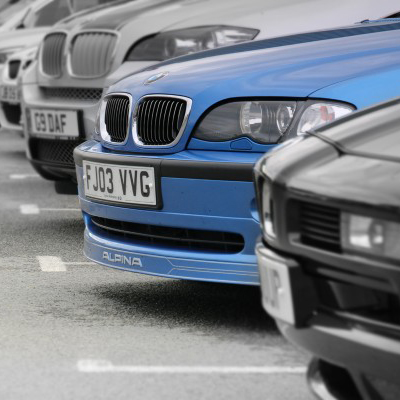 "The most important thing is the cars are fun.
If your car isn't, you've obviously got the wrong car."
The close collaboration between ALPINA and BMW is evident across all stages of the inception of a new model. Working closely with BMW, they begin simultaneous development and testing, long before a new model is launched, ensuring each BMW ALPINA builds upon the virtues of its BMW counterpart. ALPINA provides all necessary technical information and replacement parts to the BMW network, meaning servicing and warranty work is fully integrated and carried out in the normal way – at any BMW dealer.
The ALPINAregister.com has been running for over 17 years and was started due to the increasing popularity of the ALPINA brand within both the enthusiast market and within the BMW Car Club. The register covers all ALPINA models from early converted 2002s and CSLs (though rarity of these models lessens their prominence in the Club), right through to the very latest offerings from Buchloe including their latest models such as the D3S Bi-Turbo and XB7 Bi-Turbo models. 
We cover all models built by ALPINA in Germany; importantly also the models produced firstly by TWR and then by Sytner in Nottingham, who continue to be the home of ALPINA GB and the sole franchisee since 1983. 
The reasoning behind setting up of this particular Register is that for many years the ALPINA brand was seen as merely a tuned or performance BMW and was therefore under the banner of the M Power section. However, although ALPINA produced cars do indeed offer great performance advantages over the base models they originate from, they are as much about the exclusivity and smoothness of the drive as they are about the top speed or 0-60 performance, torque or engine size.
The aim of the ALPINA Register is to keep a record of the cars within the Club and to also assist prospective purchasers and owners alike in providing a source of information where they can discover more about the ALPINA brand and their models. This has its benefits in assisting to trace the history of your car either via a dealer or via data at ALPINA archive.
One other benefit of this collection of information is, we do get contacted by many of the premier magazines that require certain cars for articles/features, and it stands to reason that dependent on where abouts in the country you may be you may if you wish get to have your car photographed and see your car in print. The choice is for each individual owner.
On the subject of events, we are keen to encourage participation at any events that you have heard about, whether it be a local event or a larger national events such as the BMW Car Club National Festival or the other regional annually held events.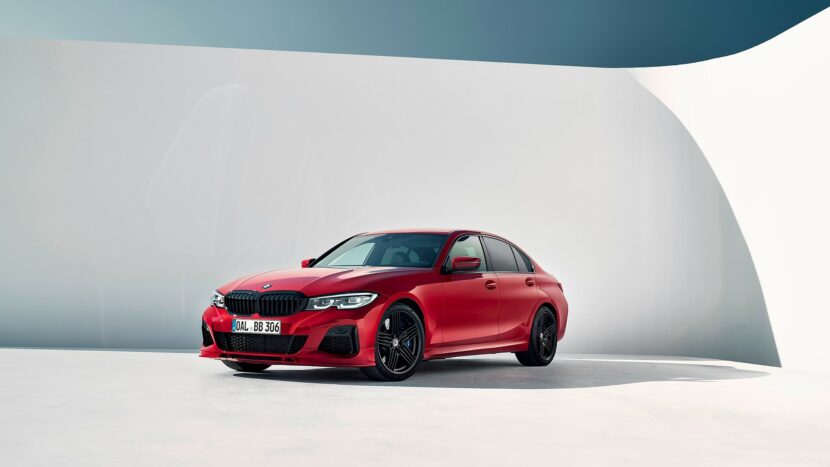 28/09/2021/ BMW Blog  This generation of ALPINA B3 is more special than most. Not only does it use...
Technical material and resources
IMPORTANT NOTICE: The BMW Car Club will never contact you to offer an advert (i.e. half page, full page, etc) in the BMW Car Club magazine.
Welcome to the BMW Car Club GB classifieds. Whether you are looking to buy or sell a new or used BMW, parts or collectibles, the classifieds can cater for your requirements. We offer automobiles from both like minded enthusiasts who have lovingly cared for and enjoyed their BMW's as well as those selected by our club's team of experts. With almost 5,000 members in the club, adverts will have huge reach for sellers and variety for those buying.
There were no listings found.