15th – 16th June 2024 at Thruxton Circuit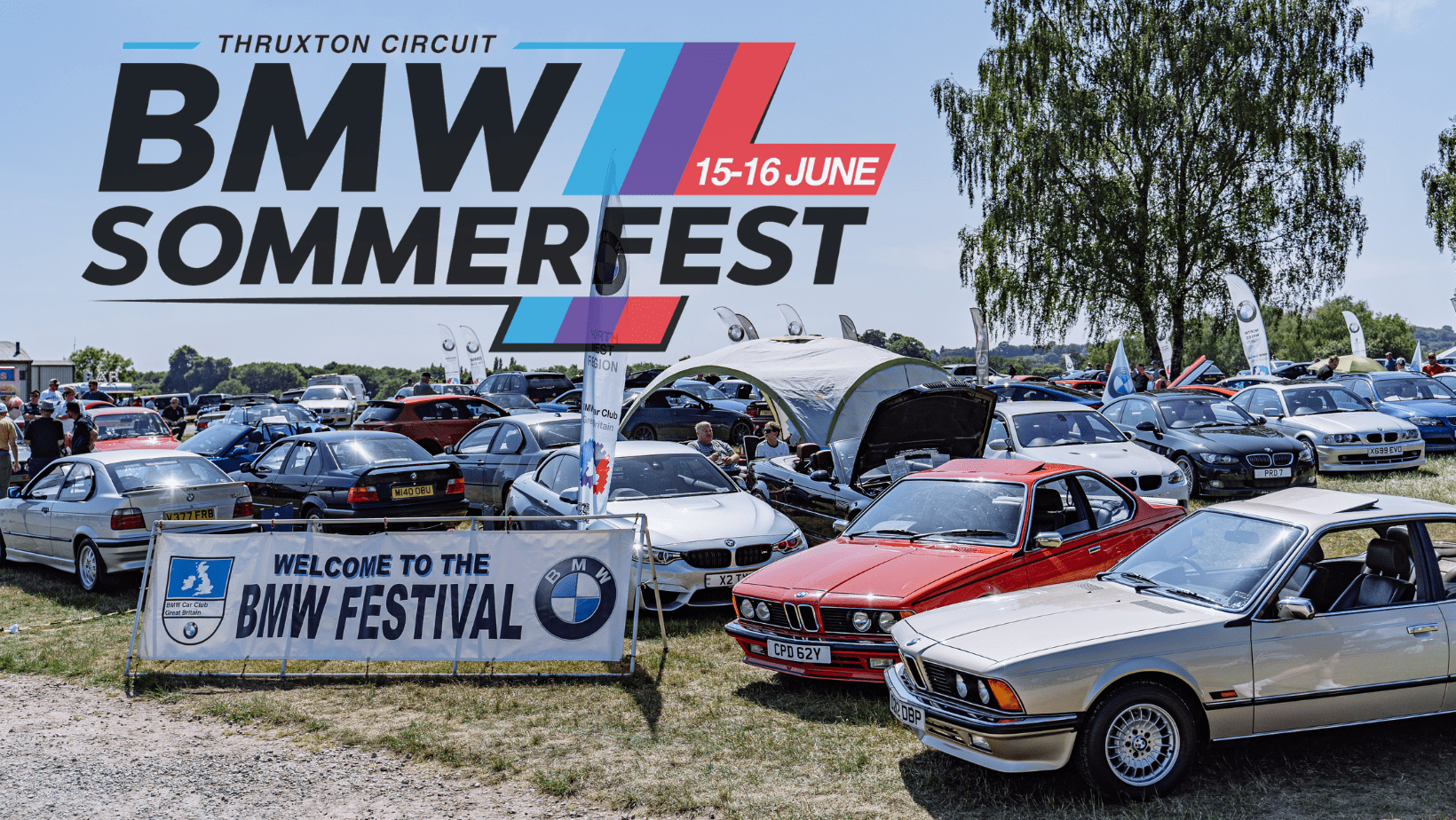 Tickets go live on Monday 4th December! ✨ 
We're excited to announce that tickets for BMW Sommerfest 2024 are going live on Monday 4th December, via Eventbrite. 
Display stands on offer will be: 
Series Display (3 Series, M Power, MINI, ALPINA, etc)
Region Display (Central, South Wales, Wessex, etc)
Independent Club/Forum (BMW E36 Classics GB, Clubsport Owners Club, MURDEREDBMWGXNG, etc)
Early Bird Competition 
Book your tickets by 29th February 2024 to enter into our early bird prize draw, with the chance of winning one of the following: 
1 night stay for two on 15th June at The Annexe @ Elmbank including breakfast, just five minutes away from Thruxton
Free BMWCC membership/renewal for one year
BMW E30 M3 A3 print by nine year old automotive artist, Aran La
T&Cs apply. Visit the Club website for more information.
Keep an eye on your emails on Monday 4th December for the booking link. In the meantime, join the BMW Sommerfest 2024 Facebook group to discuss all things BMW: www.facebook.com/groups/bmwsommerfest
Sign up to BMW Sommerfest Newsletters to keep up to date with ticket releases, important announcements and competitions
HERE
.
Following on from the trend over the last two years, the show is also moving to another popular circuit venue, this time Thruxton Circuit in Andover.
BMW Sommerfest took place on Saturday 3rd June at Oulton Park, and welcomed the best BMWs in the country to the rolling countryside of Cheshire.
2024 date and location will be announced later this year, however please enjoy the show highlights and photos in the meantime.
Click here for show gallery.
Click here for parade lap photos. Parade lap photos can be purchased for £5 each, call 01970 267 989 for more info.
Show highlights will be released soon!
What was featured:
BMW Displays
Circuit Racing
Trade Stands
National Concours
New BMW Reveals
Prizes & Raffles
Entertainment & Fun Fair
Live Streaming
Special Guest – Helen Stanley
Friday Evening Get-Together
Trade Stands
Thank you to all of our traders for supporting this year's BMW Sommerfest.
If your business would like to trade for FREE at next year's event, please call 01970 267 989.

BMW Sommerfest 2022 Highlights:
ENTRY TICKETS
Sign up ticket alerts HERE
Forums, Groups & Non-members
Don't own a BMW – Live it.