BMW launched the superb plug in hybrid electric vehicle (PHEV) sports car the i8 in June 2014.
Then followed the Roadster version in May 2018. What a fantastic, futuristic, gull-winged performance masterpiece.However previously in September 2013 they started to produce their first fully battery electric vehicle (BEV) the i3. 250,000 cars have been sold worldwide and in July 2022 production ceased.
There are now 3 Saloon BEVs offered. The i4, i7 and for the Chinese market a BEV version of the 3 series which they also call the i3.
There are currently 3 SAV (Sports Activity Vehicles) BEVs the iX1, iX3 and iX.
It is easy to soon get used to this new technology with battery size being like fuel tank capacity giving range, miles per kWh of battery power being like miles per gallon and only charging time being an extra consideration if filling up outside your home charger.
Power and torque are the same as described from an Internal Combustion Engine vehicle (ICE) with torque being instant due to no gearing required.
BMW are offering all variants of their cars and as an example the new 5 series 2023 will offer petrol/diesel/PHEV/BEV options.
BMW are also collaborating with Toyota to produce cars running on electric power produced by a fuel cell fed with hydrogen (FCEV).
"The most important thing is the cars are fun.
If your car isn't, you've obviously got the wrong car."
BMW Project i is a sub-brand of BMW founded in 2011 to design and manufacture plug in electric vehicles. The company's initial plans called for the release of two vehicles; the i3 a five door zero emission urban electric car and the i8 a plug-in 2 door sports coupe hybrid. Concept versions of these vehicles were shown at the 2009 Frankfurt Motor Show.
The BMW i3 European launch took place in November 2013 followed by the BMW i8 In June 2014. Both cars are based on carbon-fibre reinforced polymer tubs with many new sustainable materials and most advanced production techniques available for low weight and excellent performance with economy.
Current i Series range: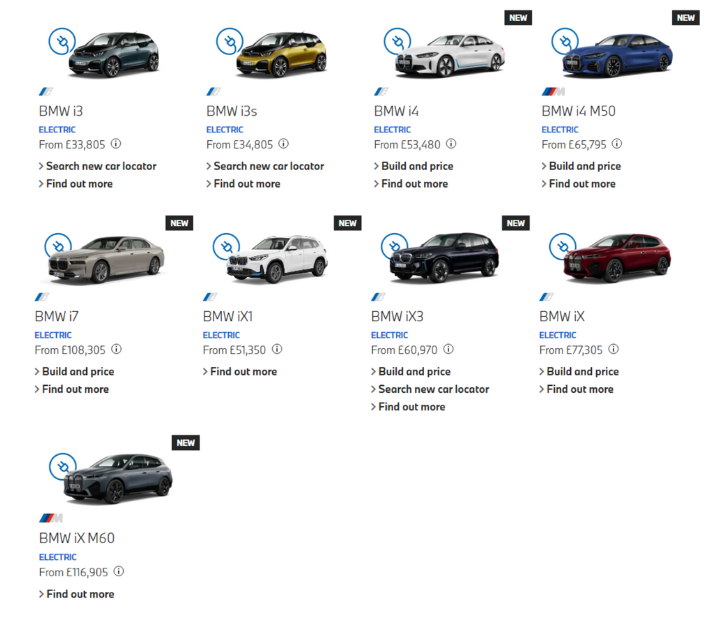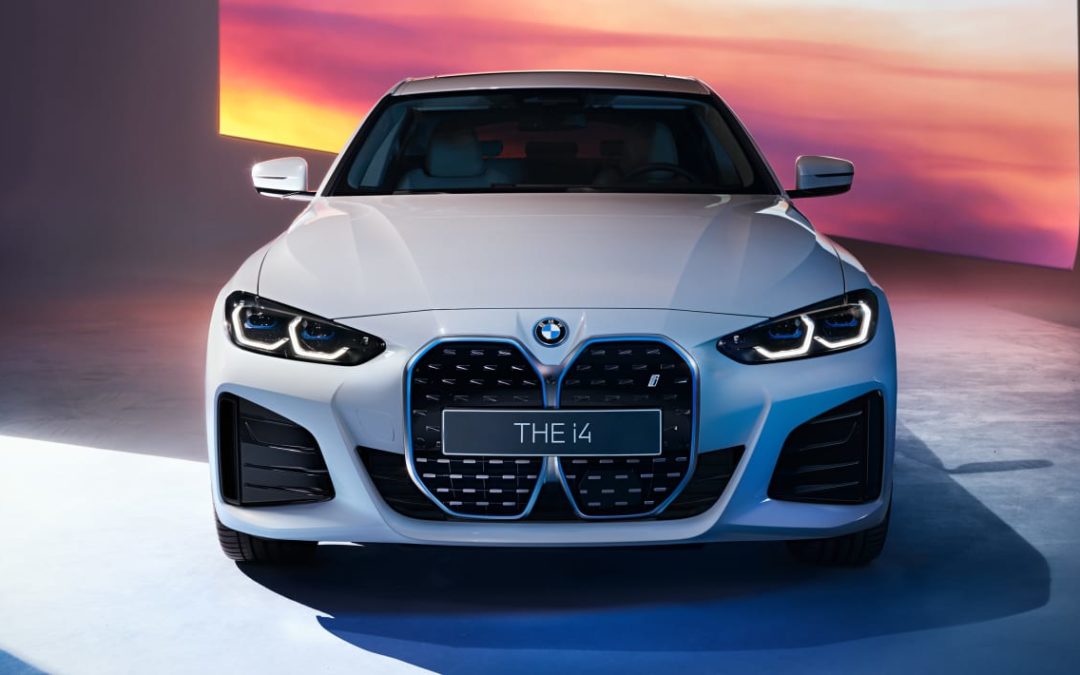 BMW i4 electric saloon show in popular M Sport trim at 2021 Shanghai Motor Show BMW has revealed...
Technical material and resources
IMPORTANT NOTICE: The BMW Car Club will never contact you to offer an advert (i.e. half page, full page, etc) in the BMW Car Club magazine.
Welcome to the BMW Car Club GB classifieds. Whether you are looking to buy or sell a new or used BMW, parts or collectibles, the classifieds can cater for your requirements. We offer automobiles from both like minded enthusiasts who have lovingly cared for and enjoyed their BMW's as well as those selected by our club's team of experts. With almost 5,000 members in the club, adverts will have huge reach for sellers and variety for those buying.
There were no listings found.
Specifications List
Models in Series: i8, i3, i4, i7, iX1, iX3 and iX.
Oldest model: i3.
Newest model: iX1.
Rarest Specific Model: i8 Coupe LCI
Smallest Engine: 1500 Triple in i8
Largest Engine: M60
Fact: Most complete range of BEVs available
Most Difficult Repair Job: N/A.