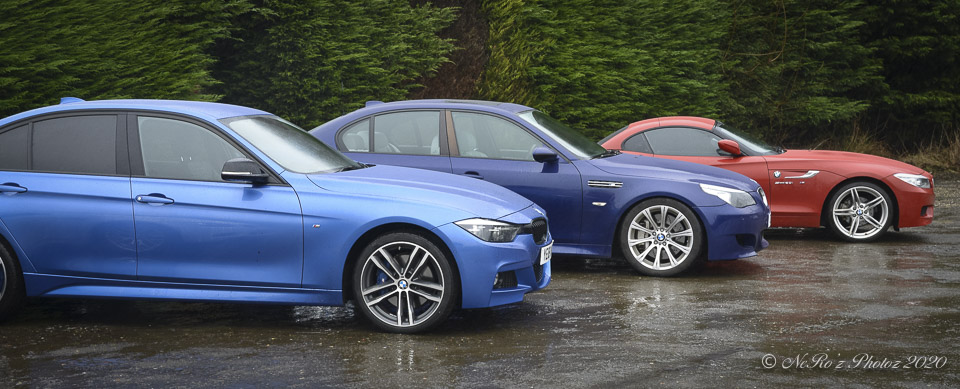 The Scottish Region is a very active region run by a committee of 11. There are regular events organised by the committee including monthly drive and dines, local meetings, shows and exhibitions. Our meetings are informal and friendly – new people are always welcome to attend. Please feel free to get in touch and find out what we are all about or pop along to one of our monthly events. Everyone is welcome!
Meetings – We hold a Drive & Dine meeting on the first Sunday of each month. The venues for these meets move around the country, so that members from different parts of Scotland get the chance to attend local meets – it also adds for a bit of variety. Details of the meets are published on the Forum and the BMWCCScotland website so please check out our schedule of events there. We are always looking for new ideas for events and shows so please do not hesitate to let on of the committee know and ideas you may have.
Car shows throughout the summer months, there are a number of Car Shows, which we provide a Club Stand for. These events usually have limited places and therefore are open to club members with entry is by ticket/pass only. These are advertised on the Forum, where you can show you intention to attend by adding your name to the lists.
Website & Forum Region's website – BMWCCScotland website BMWCC Forum – Scottish Forum
Facebook Group The Facebook group is very active with over 1,000 members who are all encouraged to join the club https://www.facebook.com/groups/13576080191/
Please do not hesitate to contact one of the committee if you have any questions regarding the region.
Thanks
Paul
Region Overview
Welcome to the Scottish Region. We cover the whole of Scotland and try to place our meets around the country.
Region Contacts
Chairperson: Paul Rice
Secretary: Gary Morgan
Events: Tommy Buist
Webmaster: Neil Robinson
Social Media: Lisa Alexander & Kev Winton
Committee: Issy Phillips, Andy Wilson, Cambell Stevenson, Colin Dick
Monthly Meets
The Scottish Region organise regular meets. Please check the Forum for up to date details of forthcoming event or contact us by email – bmwccscottishregion@gmail.com