Sunday 7th August @ Donington Park Circuit
BMW Sommerfest 2022 Highlights:
Race Highlights:
Parade Lap Highlights:
BMW Sommerfest Live Stream, courtesy of Alpha Live – watch below.
Here's what happened over the weekend of Saturday 6th and Sunday 7th August.
The BMW Car Club GB launches its new festival on 7th August at Donington Park Circuit.
Saturday 6th August 
Sunday 7th August – The BMW Sommerfest show
BMW Car Club Village

Members Display

New Car Village

Trade Village

Guest/Forum Displays

Children's entertainment

BMW Car Club Racing and other track action

Parade Laps
Join us for the return of your Club National Event to celebrate 70 Years of BMW Car Club GB and 50 Years of M.
There will be plenty on offer to entertain the whole family, from childrens bouncy castle, total wipe out, football skill shot and live music, to motor racing, parade laps, and more… Both members AND non-members are encouraged to attend to create the biggest BMW festival in the country this year.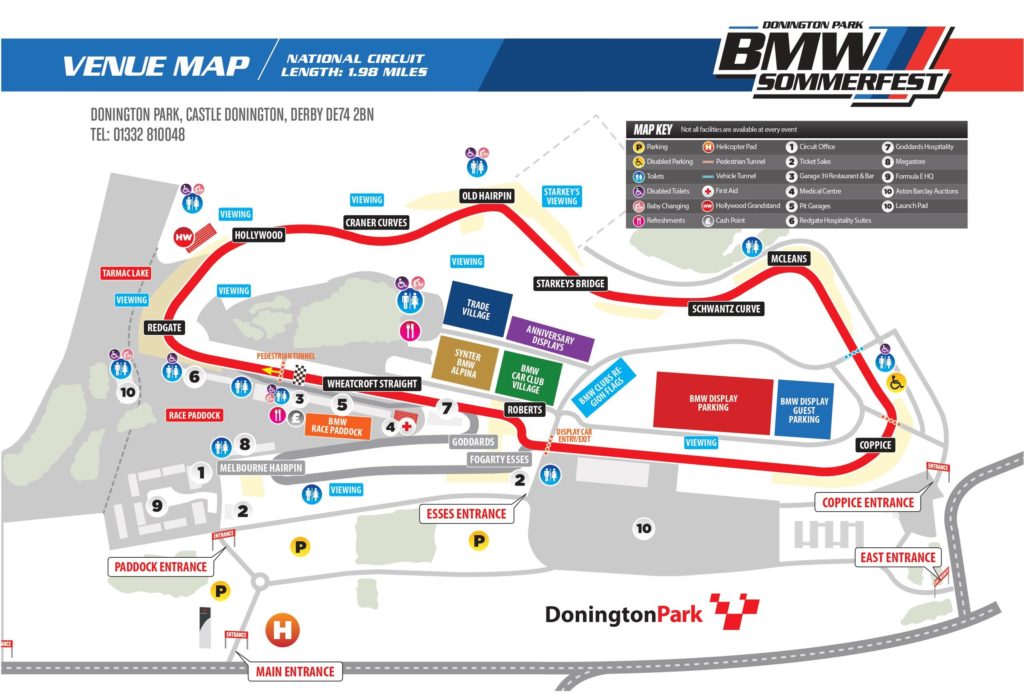 Display Parking options:
| | |
| --- | --- |
| | 7 Series (E32 onwards) & 8 Series |
| | |
| | |
| | |
| Anniversary – M Power (M1, 1M, M2, M3, M4, M5, M6, M8, Z3M, Z4M, XMs) | |
| | |
| Sharknose Collection (E3, E6, E9, E12, E21, E23, E24) | |
| | |
| 3 Series (E36, E9X onwards) & 4 Series | |
| 5 Series (E34, E60 onwards) & 6 Series (E63/64 onwards) |   |
CONFIRMED – Headline sponsors include Sytner Nottingham, Meguiar's, and Jaymic (02 Register)
More sponsors to follow!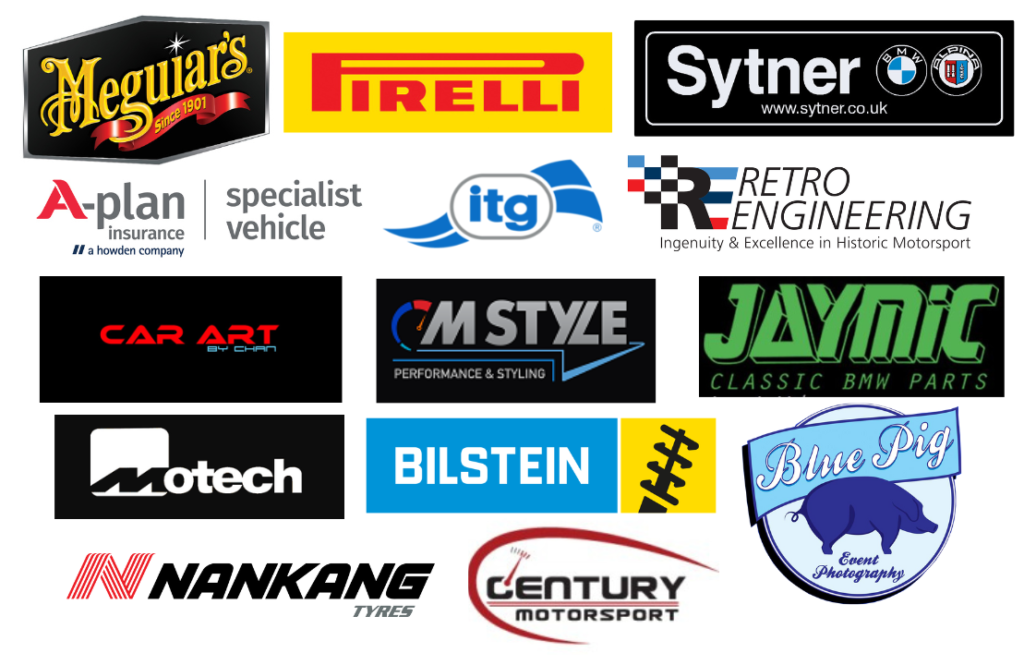 Ticketing Structure
 
Adult
Teen
Child under 13
Senior Citizen
Ages 13-15
Ages 65 and above
Online
Gate
Online
Gate
Online
Gate
 
Full Price
£22.00
£25.00
£12.00
£14.00
£0.00
N/A
£18.00
Advance
BMW Car Club
£17.00
£25.00
£12.00
£14.00
£0.00
N/A
£18.00
Other BMW
£19.00
£25.00
£12.00
£14.00
£0.00
N/A
£18.00
Single ticket price applies to Car & Driver, passenger tickets may be purchased at the applicable additional cost if purchased in the same transaction
PLEASE NOTE : Display parking will be planned in accordance with advance ticket sales only. On the day ticket purchases will be directed to general public parking areas with pedestrian access to the event. Thank you.
DOGS & DRONES ARE SPECIFICALLY PROHIBITED AT ALL TIMES
Come back later for the 2023 date!
And that's a wrap! Thank you to everyone for the support, we appreciate every one of you for making the day a great one – and we couldn't do it without our marshals and volunteers too.
Forum Groups & non-member vehicle display bookings
Don't own a BMW – Live it.