Toast2Coast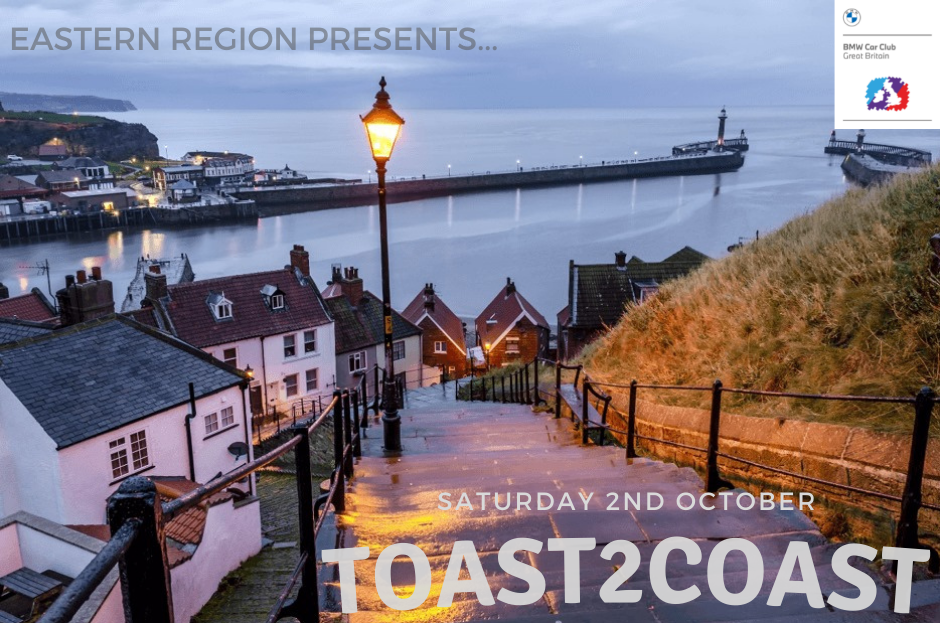 Welcome to our first ever toast2coast event.
A word spin on the popular coast to coast runs that have been around for years.
This one is a bit more relaxed. It's a natural combination of our two more popular events, the Breakfast Meet (toast) and the seaside run (coast).
We will be gathering at 9am – 11am at the wonderful NY500 Car Café near Pickering where we will be hosting a selection of spot prizes, e.g. 'oldest BMW' and the BMW with the 'highest mileage', as well as an award for the 'BMW of the Day' as chosen by the management of the venue.
We will then be departing for Whitby on the short but spectacular drive over the Moors aiming for the Headland car park adjacent to Whitby Abbey where once again we will be presenting another award. This time the 'Tourist Trophy' presented to the BMW owner that has covered the most miles from home to reach Whitby.
We will assist the tourists and the newbies to our part of the world with a selection of different routes and points of interest, but all with the same destination.
We will also have a shortlist and map of the many recommended Fish and Chip shops that Whitby is famous for so you can round off your day the 'Yorkshire way' with a right good fish supper.