As a BMW Car Club Member, you are not only a part of the only Club officially endorsed by BMW UK, but you are also entitled to a variety of perks, discounts and benefits. It's what being part of a Club is about! So to refresh your knowledge, here are just a few of what we have to offer.
The Limited Edition Presentation Pack
Complete with a stylish and interactive design, all new members receive the presentation pack complimentary, complete with a Z card packed full of information about the Club, a stunning pin badge, as well as your membership card.
Why not compliment your next renewal with the stunning Presentation Pack? Add this onto your renewal at checkout for 4.99.
Discounted Trackdays
The BMW Car Club 'Trackday Bug' is contagious – especially with discounted trackdays on offer! Take a break from the humdrum days of dragging your car behind traffic and give your car the run around it deserves. Experience the feeling of freedom and the adrenaline running through your veins.
If you're a novice when it comes to the track, don't go running for the hills! Our novice classes give you training and time to learn on the track. You don't even need to worry if you don't have a fancy car; as long as it has four wheels it makes the cut!
Are you up for the heat? Come and join the club members attending Snetterton on the 28th Septmember 2020 or Oulton Park 6th Novemeber 2020.
For more information and booking, CLICK HERE.
If you have any further questions contact Michelle in the club office at 01970 267989.
Discounted Insurance with BMWCCI – "The Ultimate Insurance".
Our BMW Car Club Insurance is a dedicated team specified for BMW owners, developed by experts for the sole benefit of BMW Car Club members. Whether you drive an M1 or 1M, live in a Flat or on a Farm, call the BMW Car Club Insurance Team on 0330 123 0197 or click below to visit the website. As a member, find out today if you could get discounted insurance.
Other insurance providers offer our member's discounted insurance policies. Please refer to your stragith Six magazine or contact the Club office.
Exclusive Events and Event discounts
We attend multi brand events such as Silverstone Classic, NEC Classic, Autosport and the NEC Restoration Show. As a member we offer discounted tickets and car club packages! You have the opportunity to display your BMW at National Shows, share the experience with other enthusiasts and compete in our Concours events.
From National Events to our Micro meets, our Club covers not only all corners of the UK, but even spreads out to European Tours in countries such as Holland, France etc. Whatever tastes you have, the BMW Car Club has got you covered.
Our Straight Six Magazine
Each month our members receive our award winning Straight Six Magazine – an enthusiasts 'Bible'. From catching up on the latest Club News, finding upcoming events to feasting their eyes on the member's image of the month.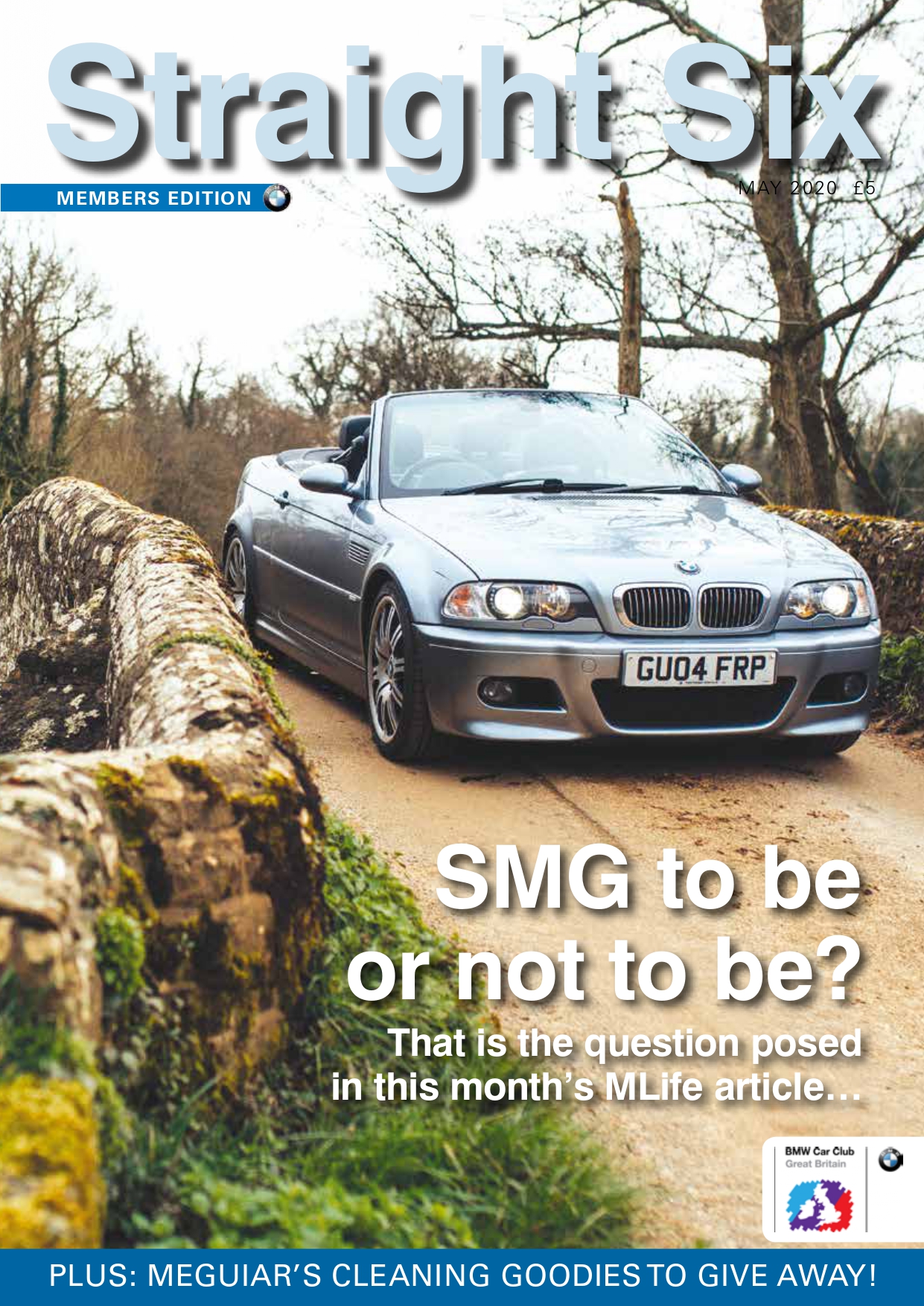 Regions & Registers
As a member you are a part of a community. With our Regions it means that your membership is not only tailored to you nationally, but locally also. With our dedicated Regional Chairs, you are guaranteed to find the best events on your doorsteps. What's more, you have the chance to meet up with fellow enthusiasts through our monthly Regional meets.
We tailor your membership around you. With our Register Captains, you can gain access technical knowledge, support and a wealth of authoritative advice by attending our Register meets. For those situations where you need immediate support, our Register Captains are only an email away!
Regional Sponsors:
We have a range of BMW Retailers in our Regions who offer our members discounted* parts and services. All dealership discounts can be found by just a flick of a page, in the regional pages of our Straight Six Magazine and also the Members Directory.
*At the dealers discretion.
Club Partners
As a member you are entitled to a range of deals and discounts:
Halfords: 10% off all goods and services at
Meguiars: 10% off all goods.
Hamilton Classic Ltd: Receive 15% discount off all goods.
Merlin Entertainment: Up to 50% off.
MStyle: 5-10% Discount off parts.
Plus much more!
Members Newsletter
Members also receive a fortnightly e-newsletter, updating the club events, releasing discounts and some of the best BMW content from around the web. Don't miss out also on our monthly MINI newsletter. All members are automatically subscribed, but if you have any issues receiving this, please email office@bmwcarclubgb.co.uk
You can find all discount codes on our Members Forum, in our Straight Six magazine, our E-Newsletters or in the 'Members Area' of our website.