CLASSICS FOR CARERS….
The Stay at Home Motor Show for NHS Charities Together Sunday, 3rd May!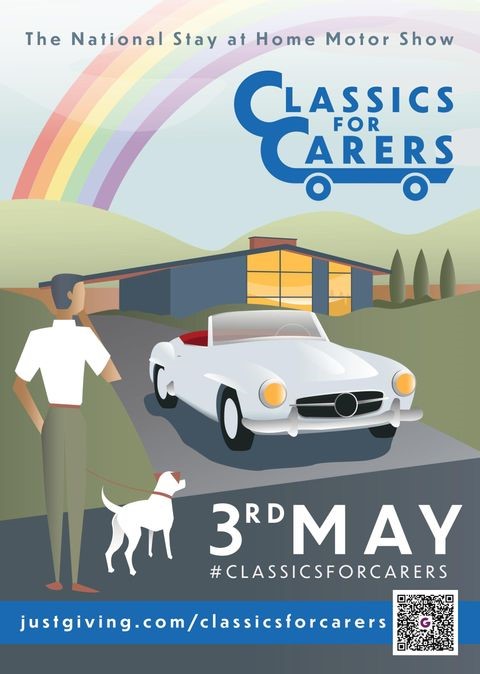 The Donington Historic Festival team would normally have been flat-out in the lead-up to the 2020 Donington Historic Festival on 1st, 2nd, 3rd May but, as announced some weeks ago, for obvious reasons the event cannot take place when originally planned.
However, club members who had been fettling their classic ahead of the DHF weekend, or are using their time in lockdown to tinker with and polish their beloved motor, can still bring it out of the garage and show it off on 3rd May, and we would be delighted if you could help spread the word about a very special event.
One fantastic thing that has emerged from the COVID-19 crisis is the strength of support for the NHS, and the sense of community this has created across the nation. DHF were very pleased to learn about a new initiative – Classics for Carers – which aims to harness the goodwill and enthusiasm of classic car and bike owners across Britain to raise funds for NHS Charities Together – the membership organisation representing, supporting and championing National Health Service charities across the UK.
It hopes to provide some light relief in lock-down on Sunday 3rd May – which would have been the final day of DHF 2020 – with owners of classic motoring machinery invited to stage a national static event at home, sharing their passion for motion either online or on the driveway, for the enjoyment of local communities while out on their permitted daily exercise (following social distancing requirements of course).
How can you and other club members help?
The first weekend in May is an opportunity to throw open the garage doors, pull off the covers and join like-minded enthusiasts in supporting the incredible NHS heroes working selflessly in exceptional circumstances.
You can take part with your classic cars or bikes:
All you need to do is wheel their classic out into the garden on 3rd May and snap photos or video and share on social media, using the hashtag #classicsforcarers. You might choose to display it on your driveway so that passers-by can enjoy seeing their cherished vehicles – if you don't have social media, that's a great way of joining in. And if your car or bike isn't ready yet to emerge blinking into the sunlight, you could photograph it in situ in the garage – covers off, of course!
You can donate in one of two ways: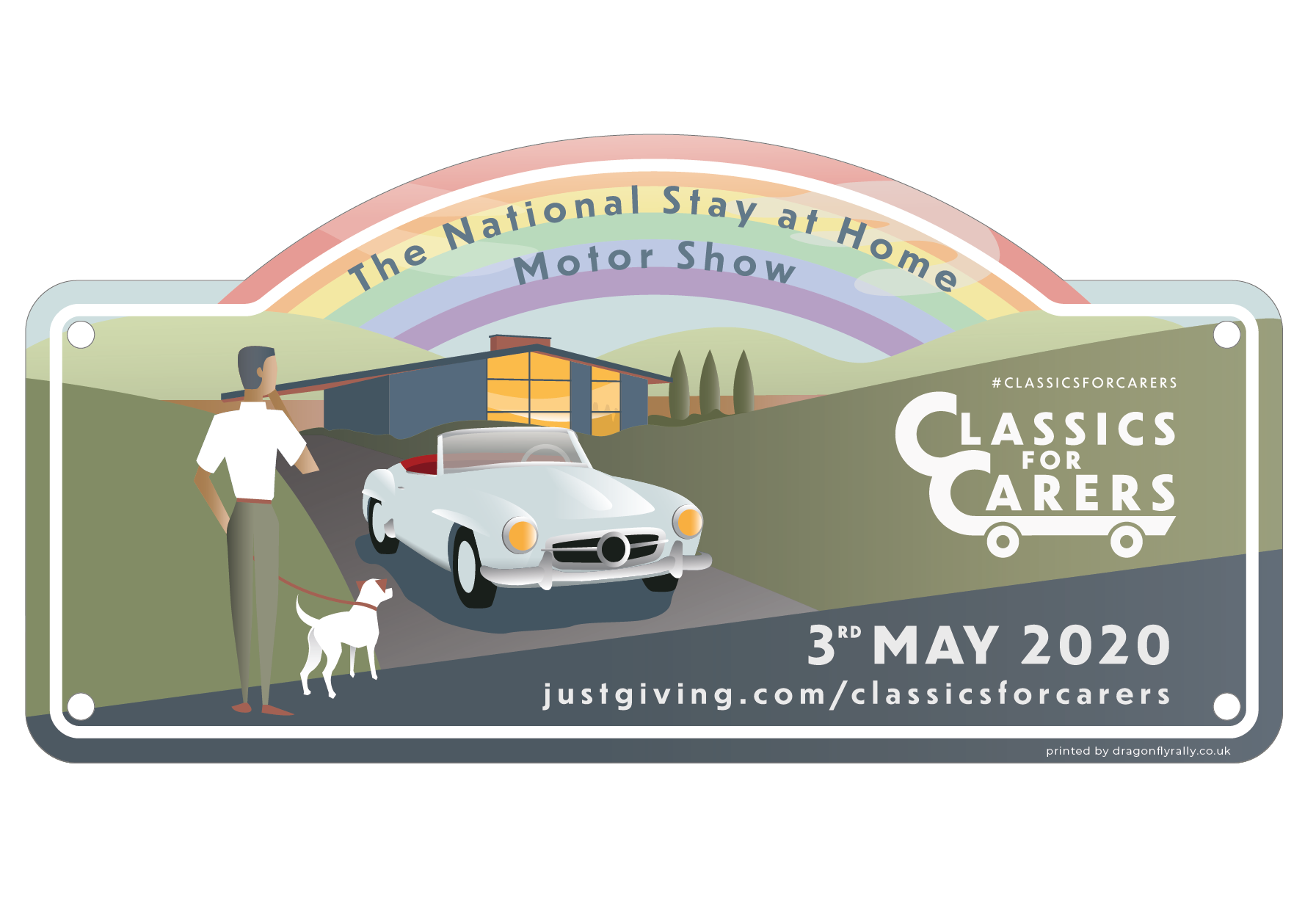 We do hope you choose to spread the word amongst your members – it would be great to see the UK's classic enthusiasts do their bit!