BMWCC takes on the NEC Restoration Classic Car Show
After many months of planning and a few alterations to the collection of vehicles that were to be on display, set up day arrived, which all went well and mostly to plan. The theme of the display this year was early post war through to the 1980s.
The earliest car on display was a super little 1960 Isetta owned by Chris Skepper from Cambridge, who was available every day to answer people's questions and allow them to fulfil their desire to climb aboard and experience the feel of the 60s.
The next in the line-up was a 1964 700 Luxus with its rear engine boxer twin 30hp engine, which at the time was a massive leap towards comfortable family motoring, and not forgetting a major contribution to saving BMW as a company from collapse.
1966 Neue Klasse 1800ti (South African recreation) Historic Racer supplied by Nigel and Tom of Retro Engineering, a local Redditch based company specialising in the preparation and rebuilding of a wide range of historic and classic race cars.
1971 2002tii very kindly driven all the way from Northern Ireland by Chris Wolsey and his father. The car had just completed a full restoration and has recently featured in one Ireland's biggest classics magazine, Retro Classics.
1982 E21 owned by Richard Payne of Pershore, a lovely well restored classic now becoming rather rare and sought after.
1980s E30 Cabriolet nearing completion of its restoration by Neil McDonald, our E30 Register captain and Club motorsport coordinator.
To add a little variety we also had two motorcycles on display.
1974 R90s – the iconic boxer twin BMW.
1998 K1200rs sports grand tourer.
The Club stand was staffed by several members of Central West Region and the girls from the Club office, and some of the car owners were also there to answer the many questions from the public. There were free refreshments supplied from our portable caf bar and a seating area set aside for visitors to take a break and chat. Club merchandise was also available with a few new items having being recently added to the collection.
All in all the weekend was a great success with many positive comments regarding the variety of the vehicles on display. Overall the show was well attended with quite a few TV celebrities partaking in the live shows. There was also a live classic car auction containing many desirable BMWs and three halls containing lots of familiar car clubs mainly representing past British manufacturers interspersed with many trade stands and dealers.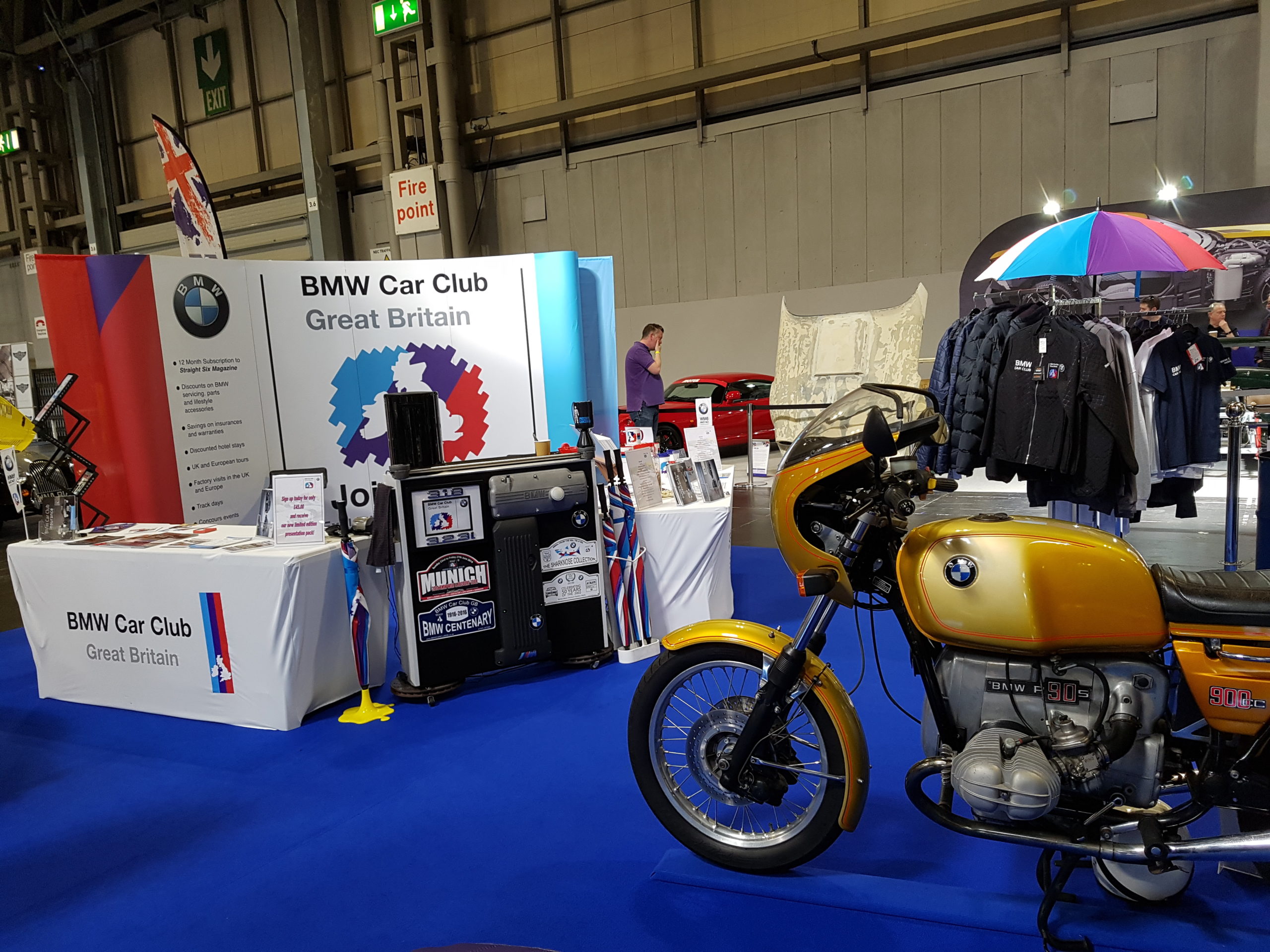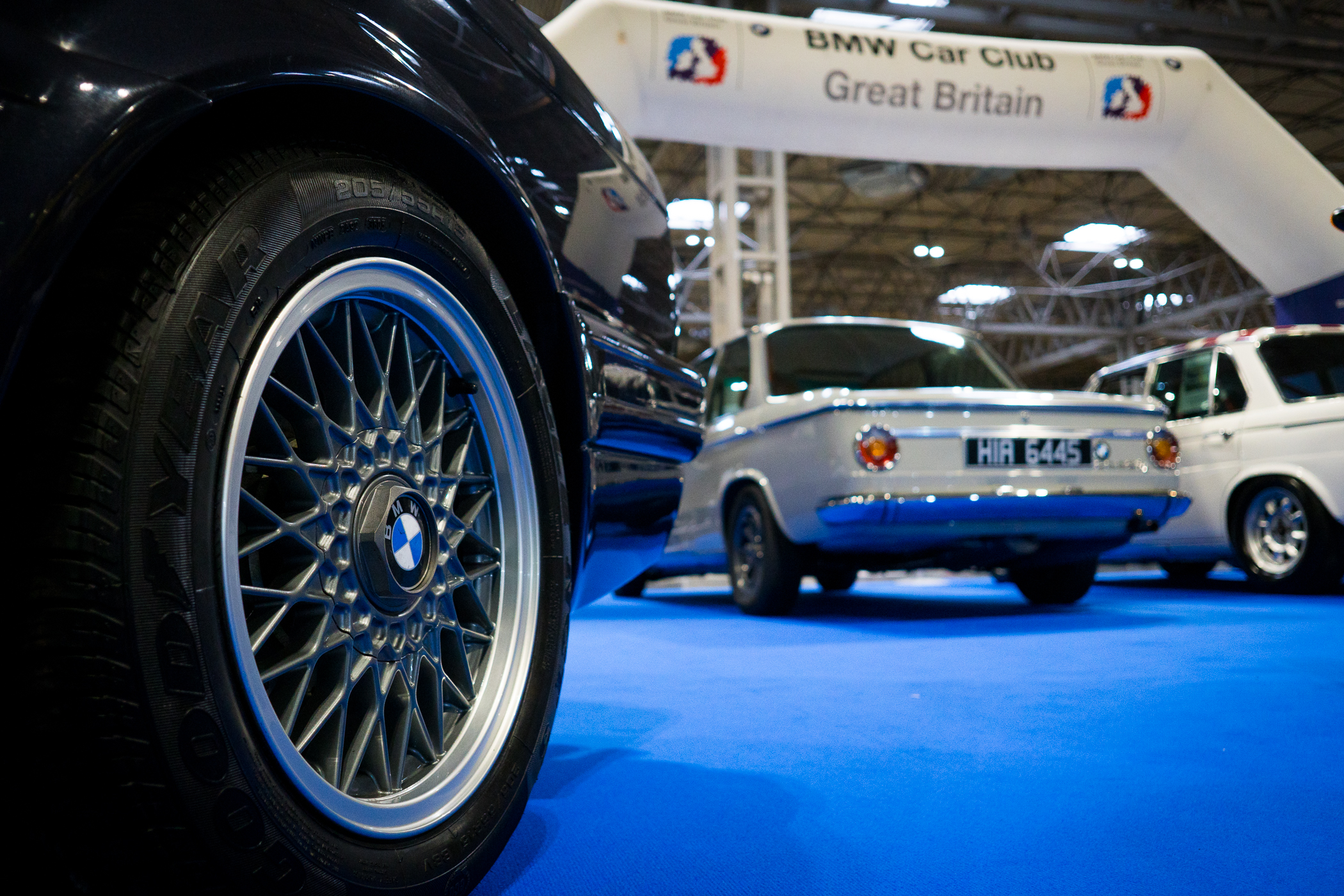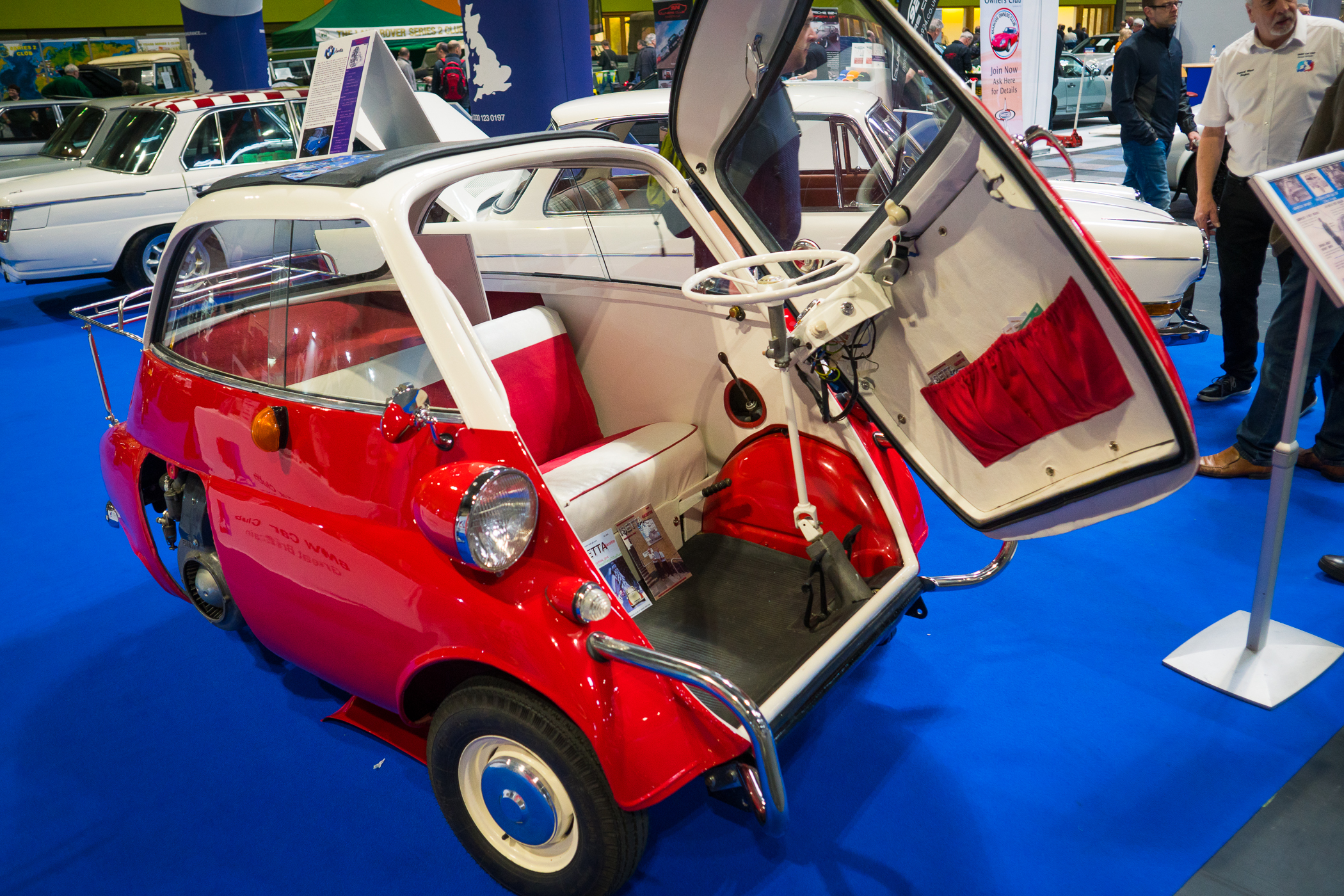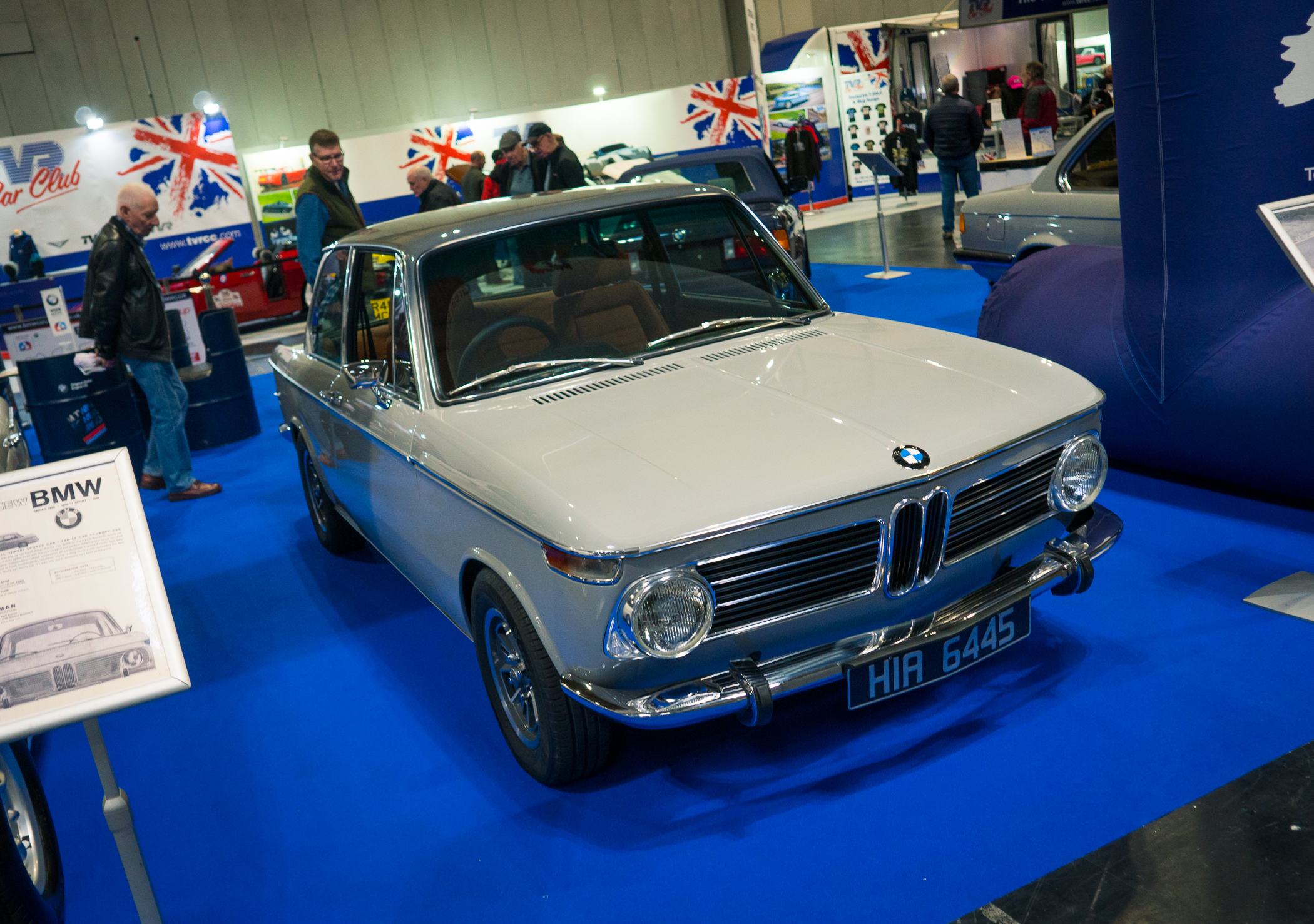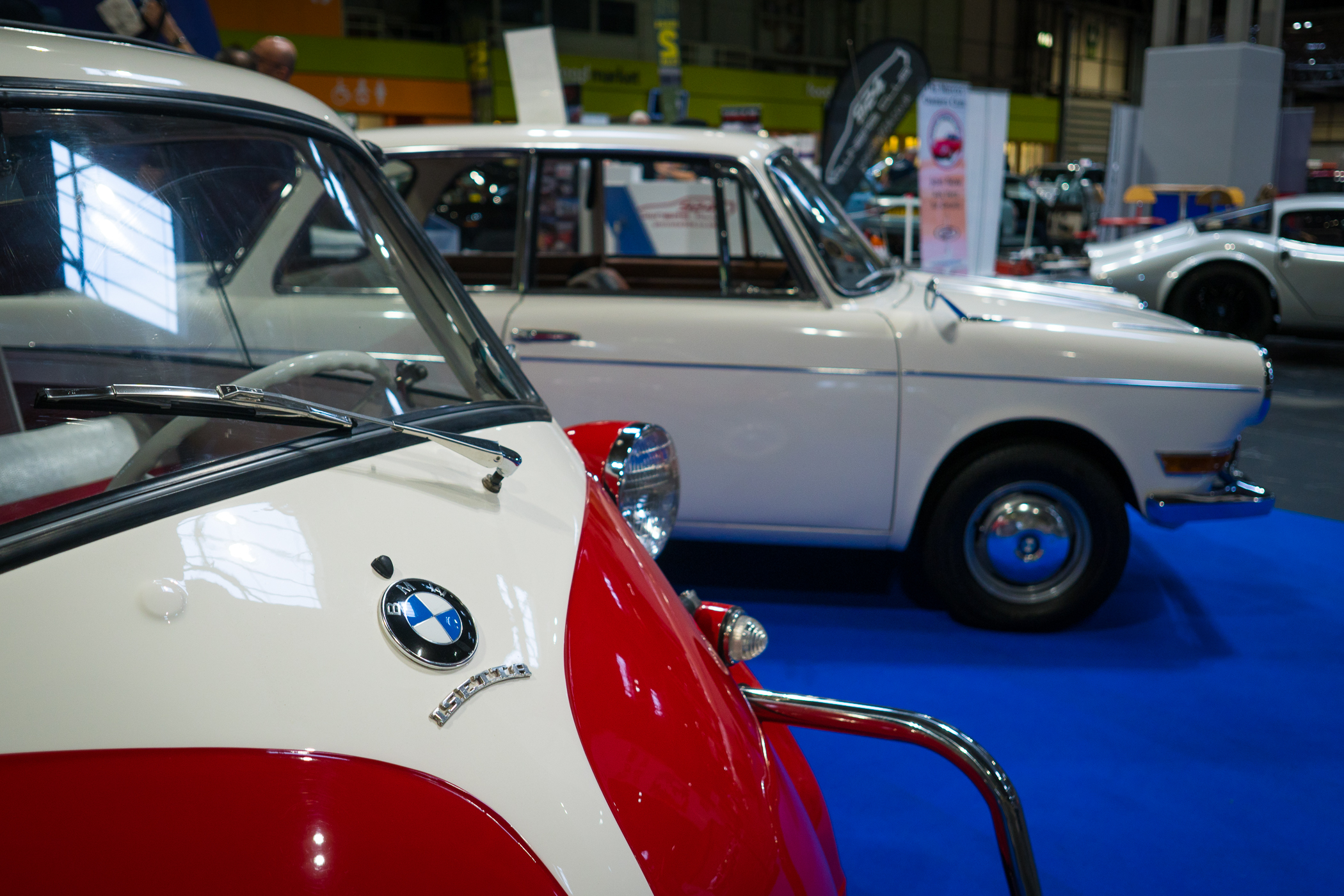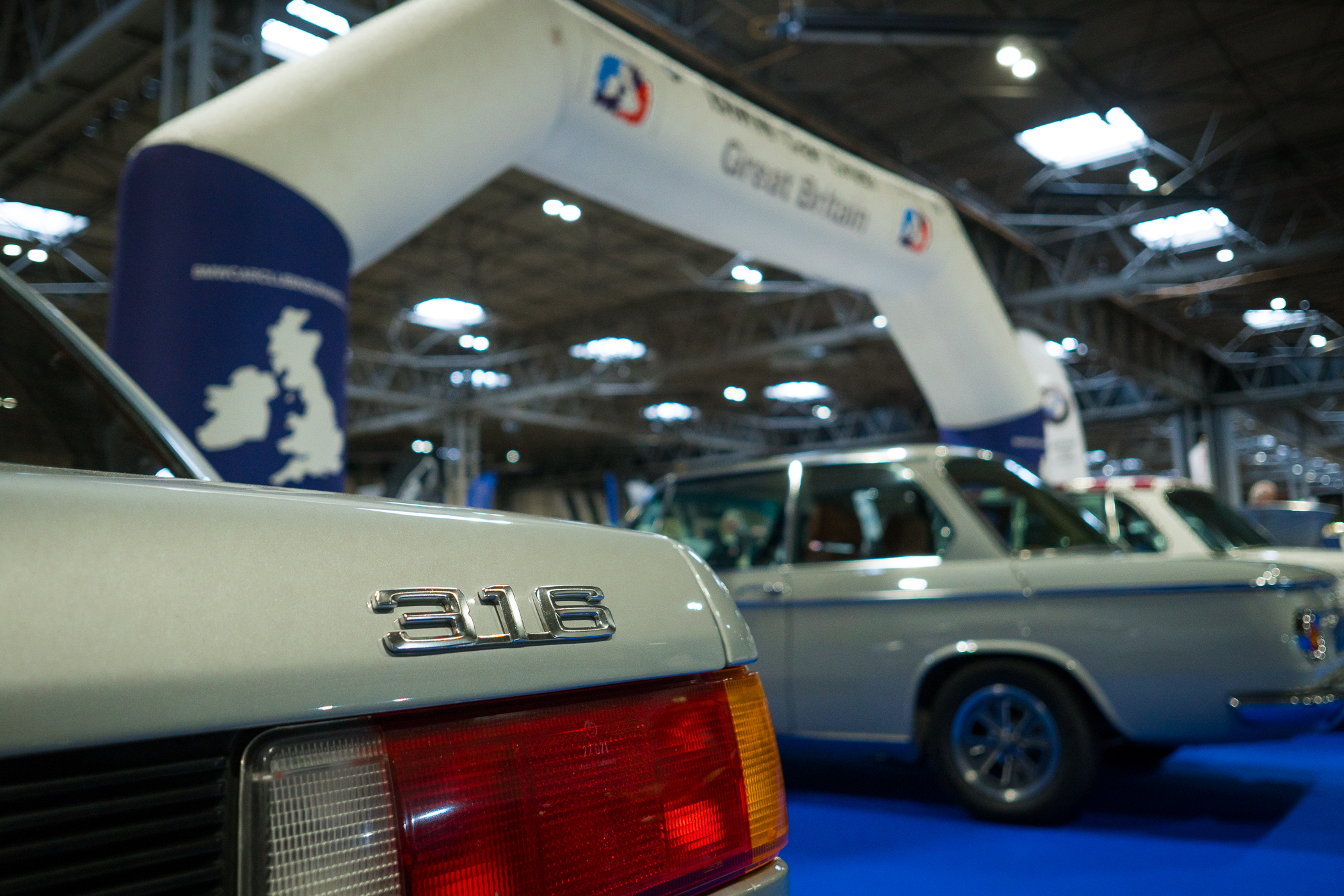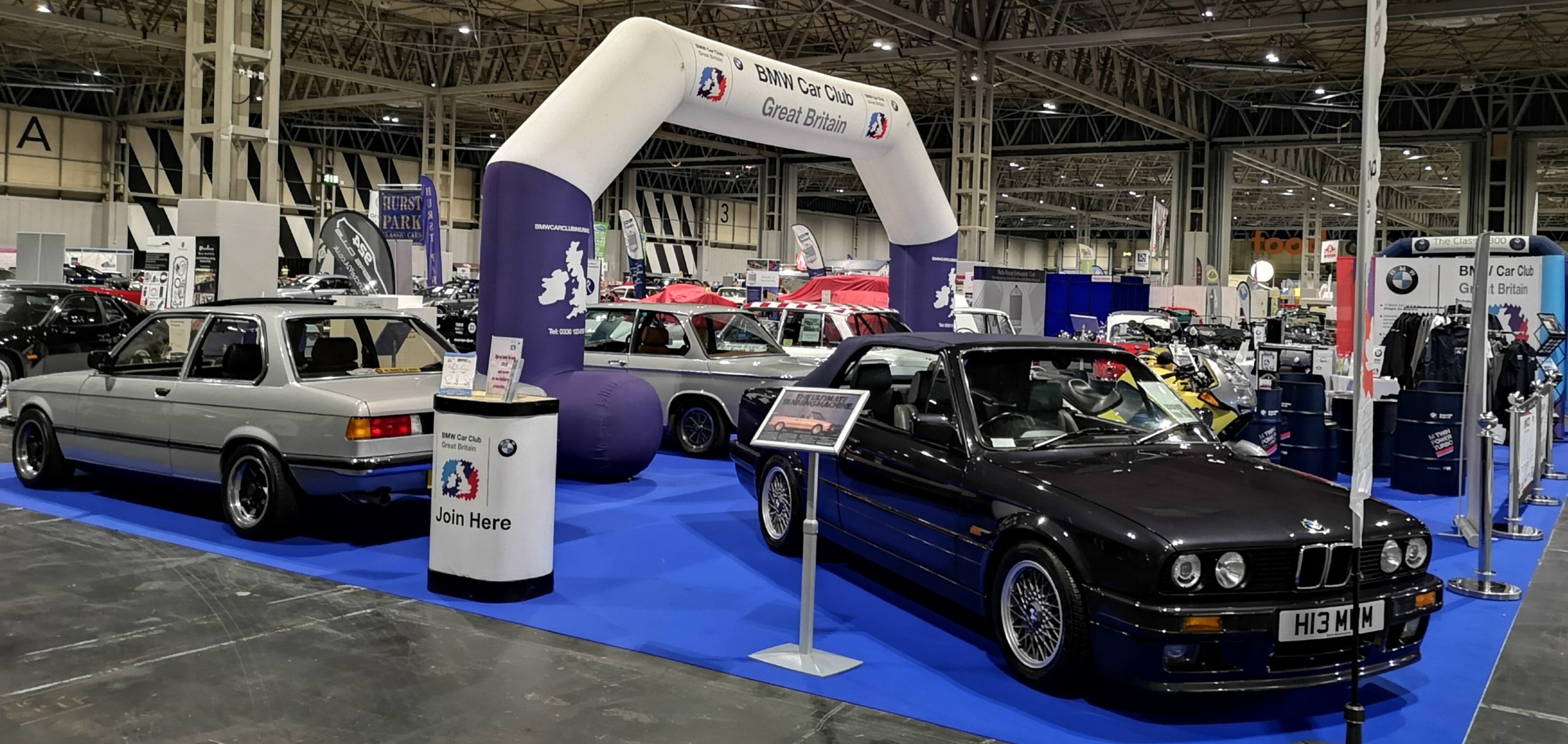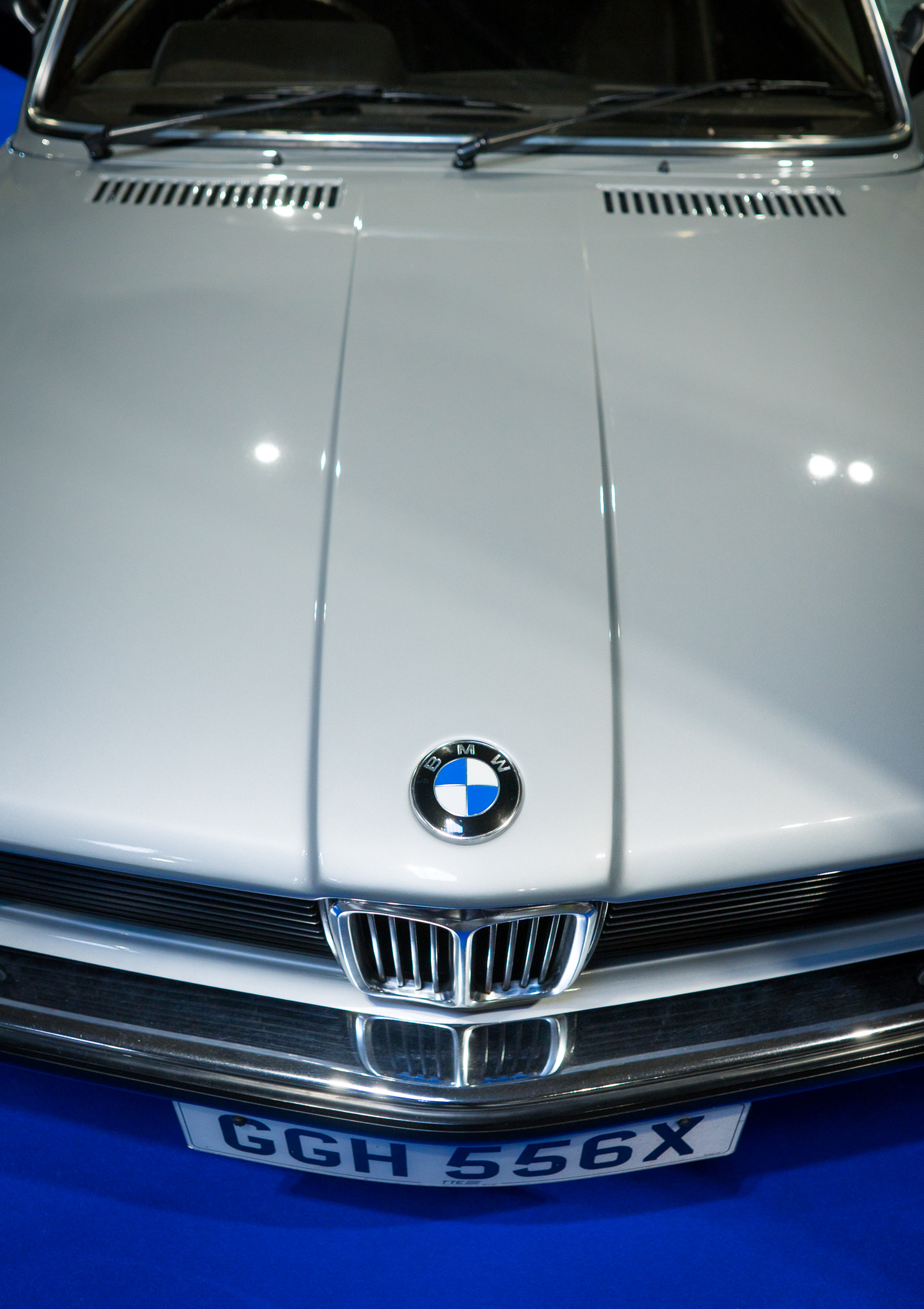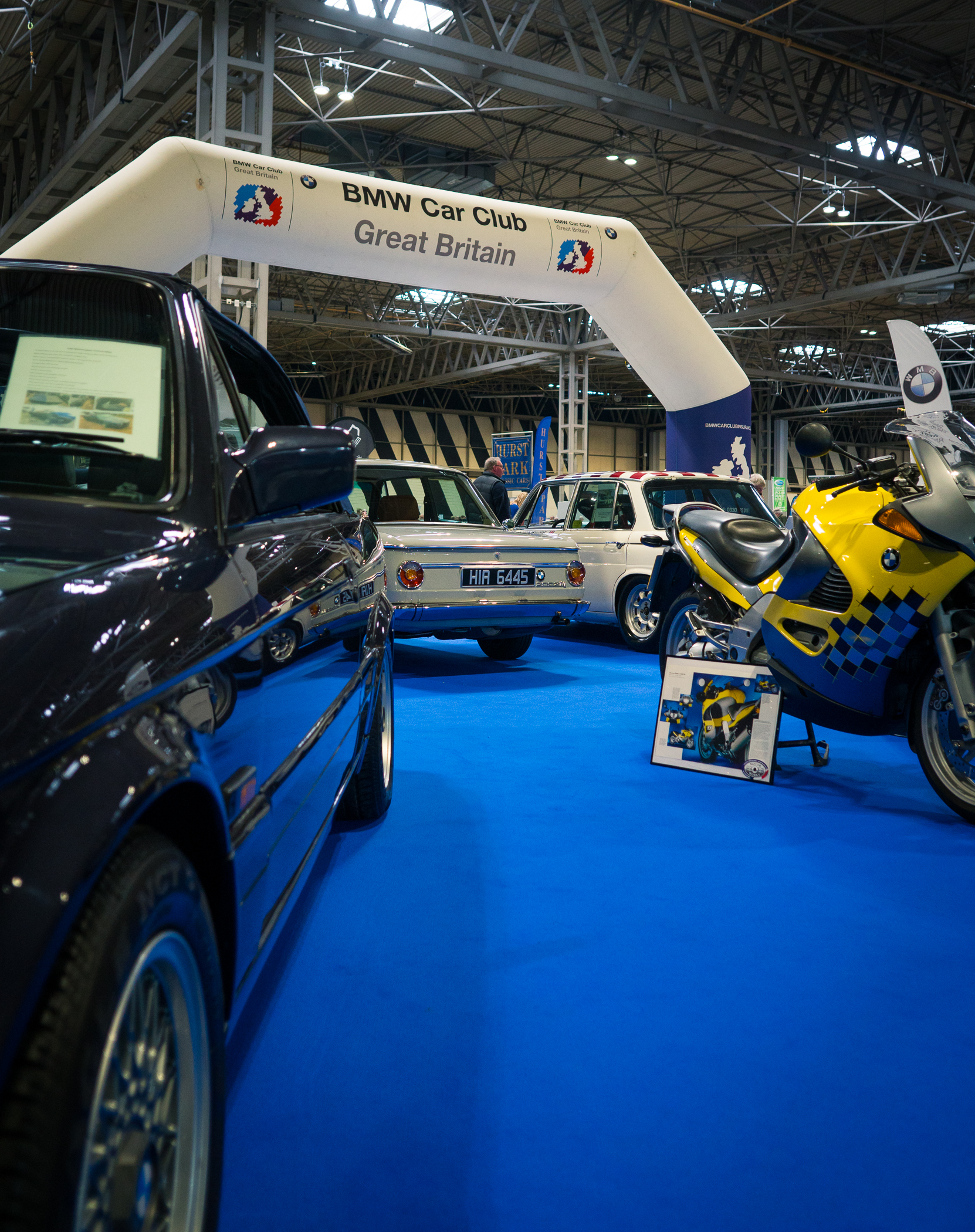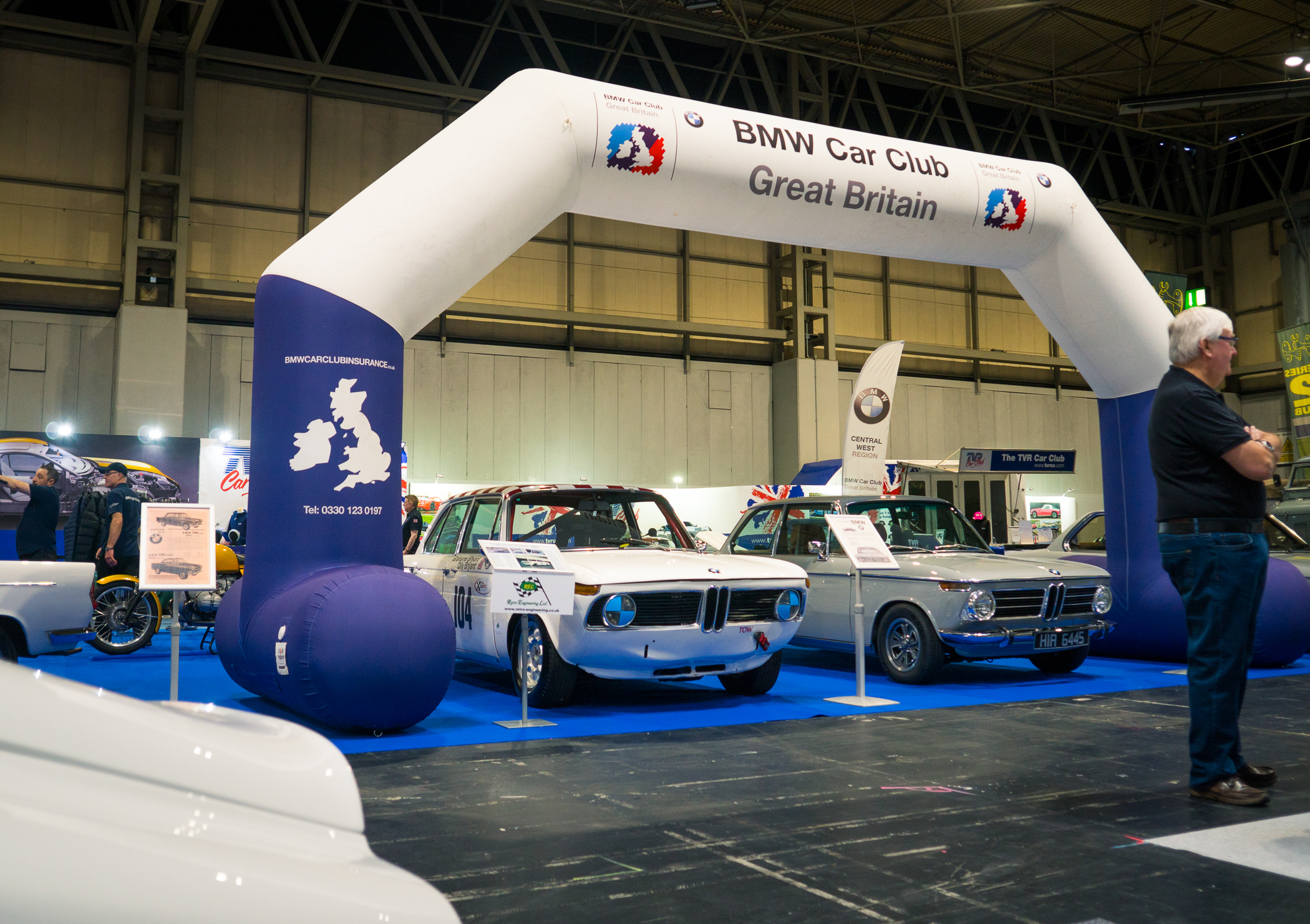 Words by Dave Evans and Jan Owen
Images by George Cheetam