Stunning all-new M8 Competition Gran Coupe breaks cover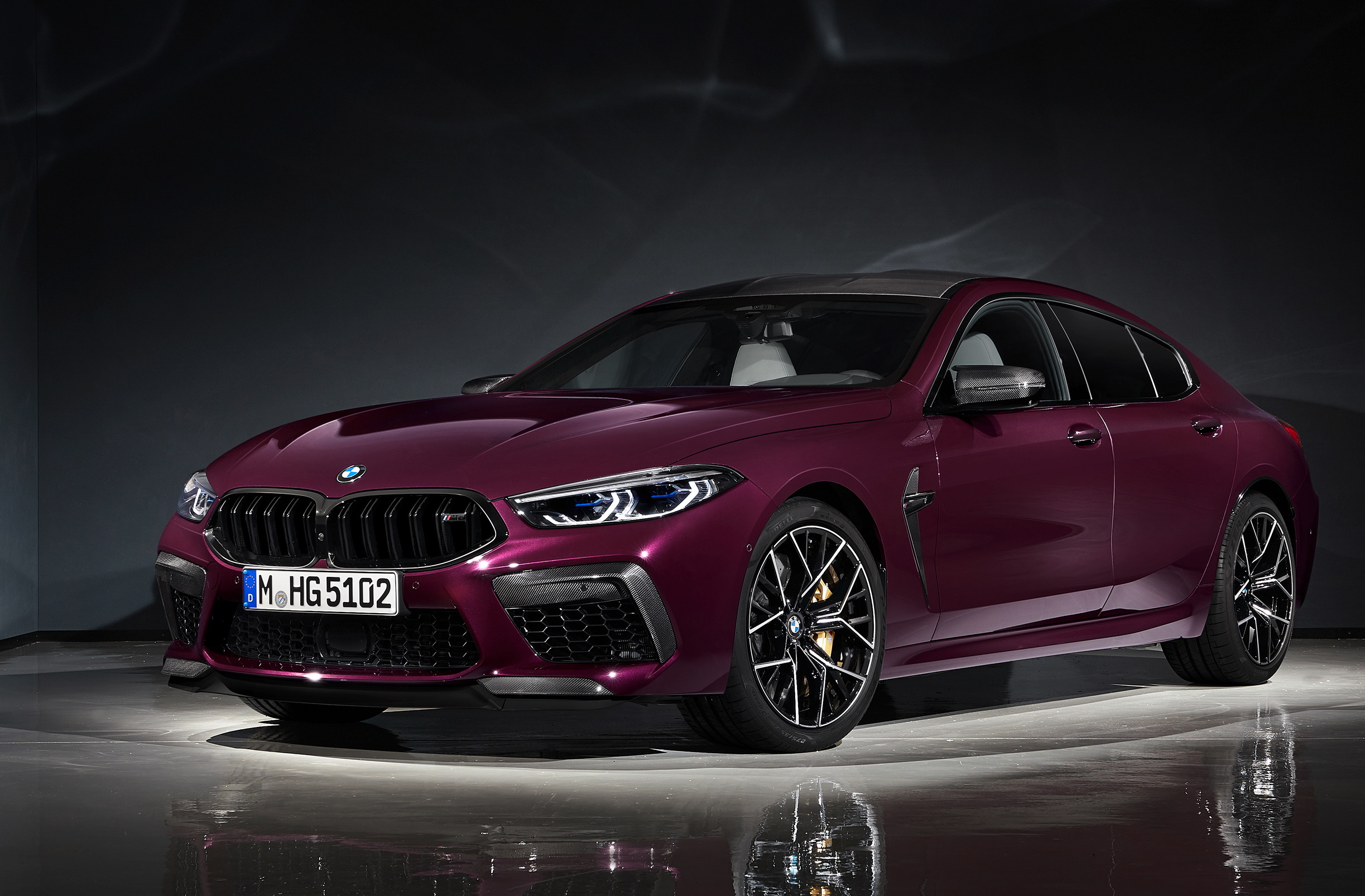 Just as we were going to press, BMW released the first official photos and details about the new, super-sleek 4-door M8 Competition Gran Coupe, which will receive its world premiere at this month's Los Angeles Auto Show. There is way too much info to list on the car, but here are the big numbers – The M8C Gran Coupe is powered by the same twin-turbo 4.4-litre V8 as its M5 Competition cousin, producing 625hp and 750Nm of torque. This allows the Gran Coupe to sprint to 60mph from rest in a staggering 3.0 seconds (or less!) Top speed is electronically limited to 155mph. Such mighty sprinting times are doable thanks to the (standard) BMW M xDrive all-wheel-drive system.
The M8C Gran Coupe is also equipped with BMWs new Integrated Braking System, which providestwo different brake pedal settings, COMFORT and SPORT. These modes alter the amount of pressure on the brake pedal required to slow the car. This in a nutshell allows the driver to choose between a softer or harder, more keen brake pedal.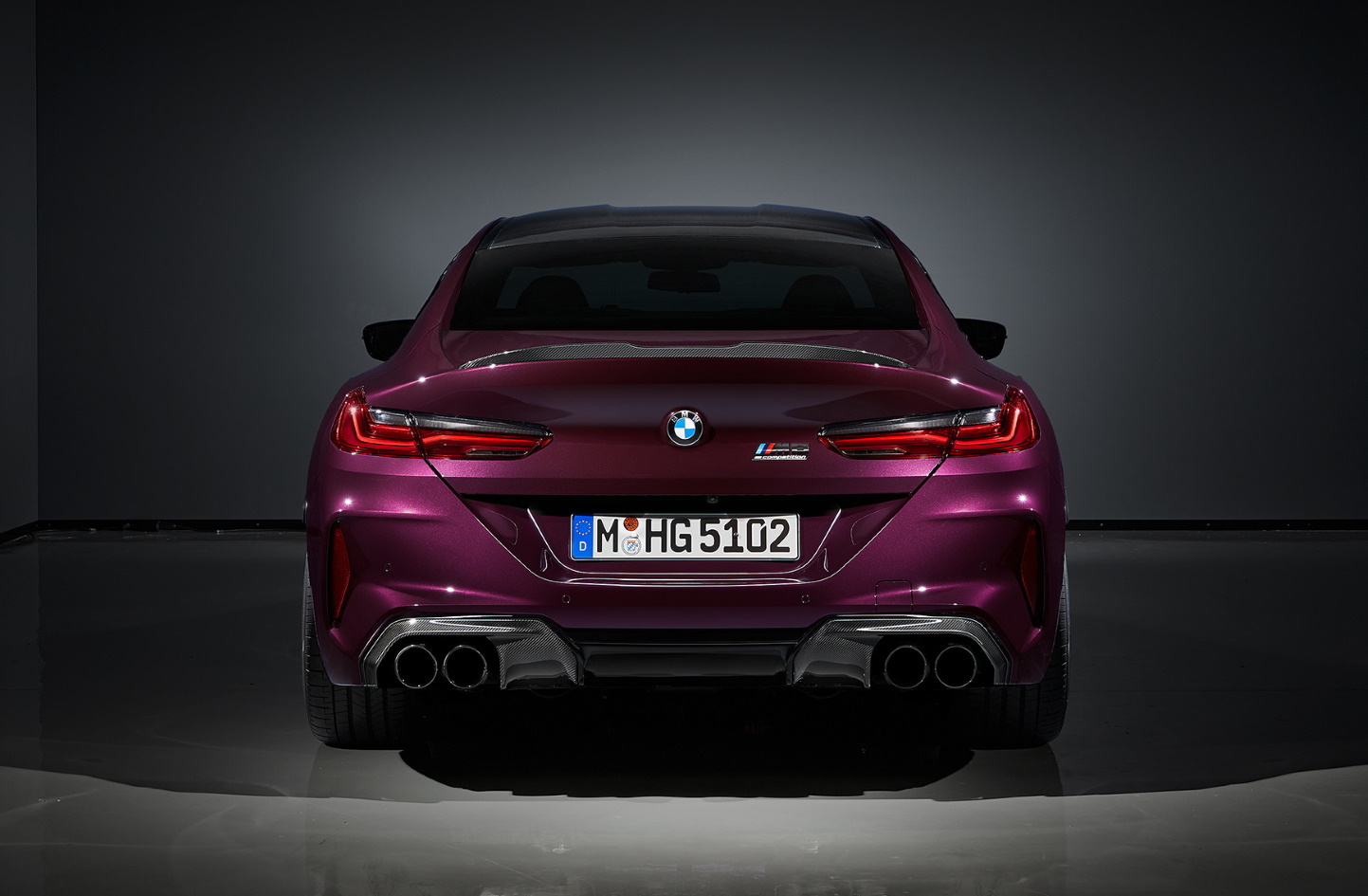 Average fuel consumption is listed as 26.9mpg with combined CO2 emissions of 240g/km.
The M8 Competition Gran Coupe can be ordered now from UK BMW dealers, with OTR prices starting from 120,935 – with deliveries expected when the worldwide market launch gets underway in April 2020…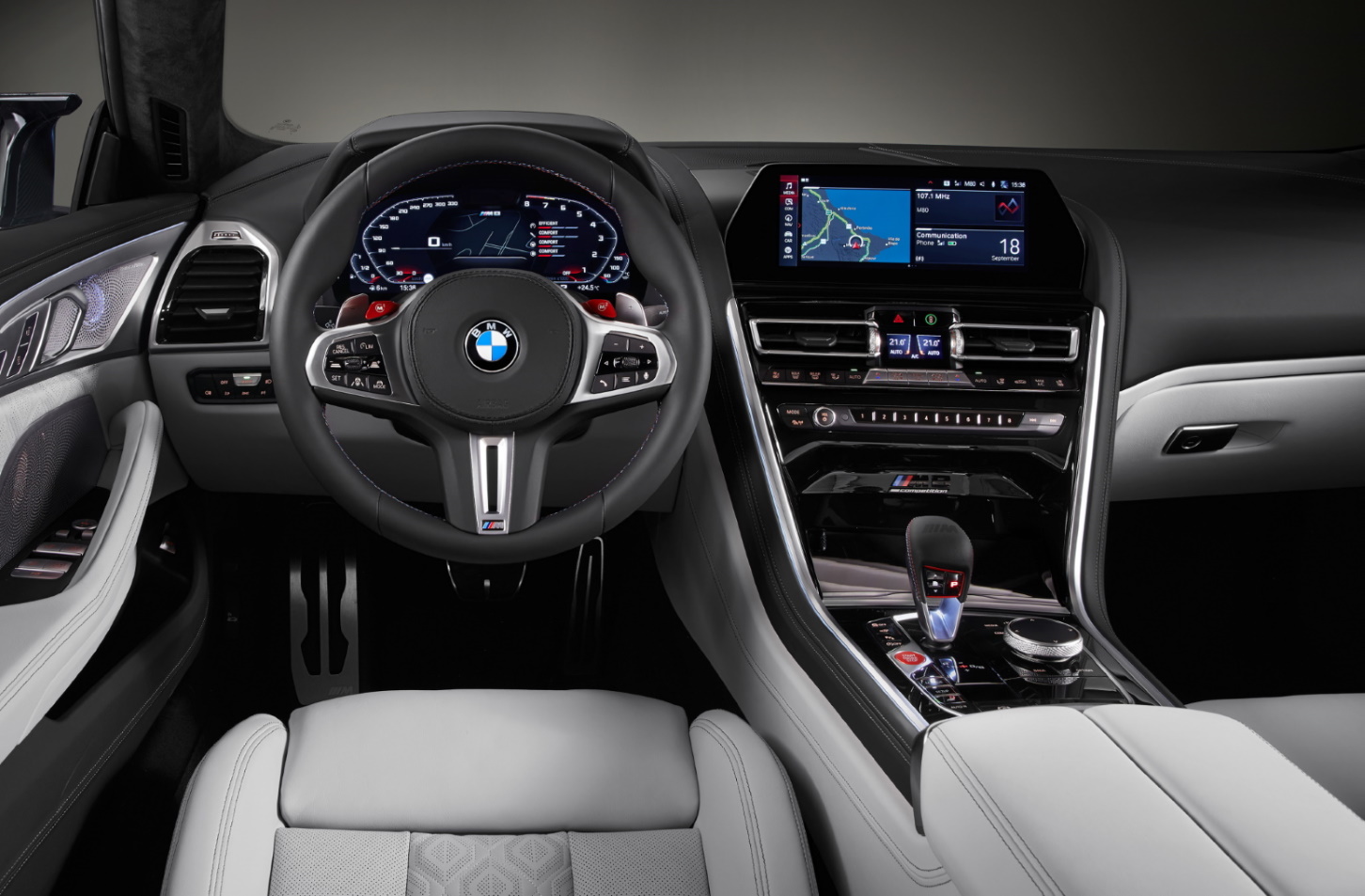 Spy photos of BMW M5 LCI
It only seems like yesterday that BMW were releasing the all new F90 M5 to the motoring world, yet here we are, 18 months or so after its launch in the UK and we are showing spy shots of a camouflaged LCI M5 (Life Cycle Impulse). It looks as though the M5's 'mid-life' updates will be pretty minimal. The LCI M5 will probably receive new bumpers front and rear, but the biggest change will be to the car's headlights, which looking at the photos the LED 'rings' are now more squared off, similar to those on new Audi's. At the rear expect a new bumper as mentioned and new lights; it's the easiest and most cost effective way for a manufacturer to make styling changes.
BMW unveils the Competition versions of the X5M & X6M
BMW has rolled out the Competition versions of the X5M and X6M models, with some big numbers quoted; Power from the twin-turbo 4.4-litre V8 engine has been increased by 50hp to 625hp, with stump pulling peak torque of 750Nm. The X6MC can hit 60mph from rest in a mind boggling 3.6 seconds, with its X5MC brother just a tenth behind. Combined emissions for the X6MC are 284-289 g/km (X5MC 291-296 g/km) – ouch!
BMW claims the X5/6MCs raise the bar compared to other rivals, including Porsche, having extensively tested and honed them at Miramas, the Arjeplog testing facility and of course, on the Nrburgring. Setup buttons for direct access to the settings for the engine, suspension, steering, M xDrive and the braking system, which allows the driver to vary brake pedal feel. Two individually composed overall setups can be selected using M buttons on the steering wheel.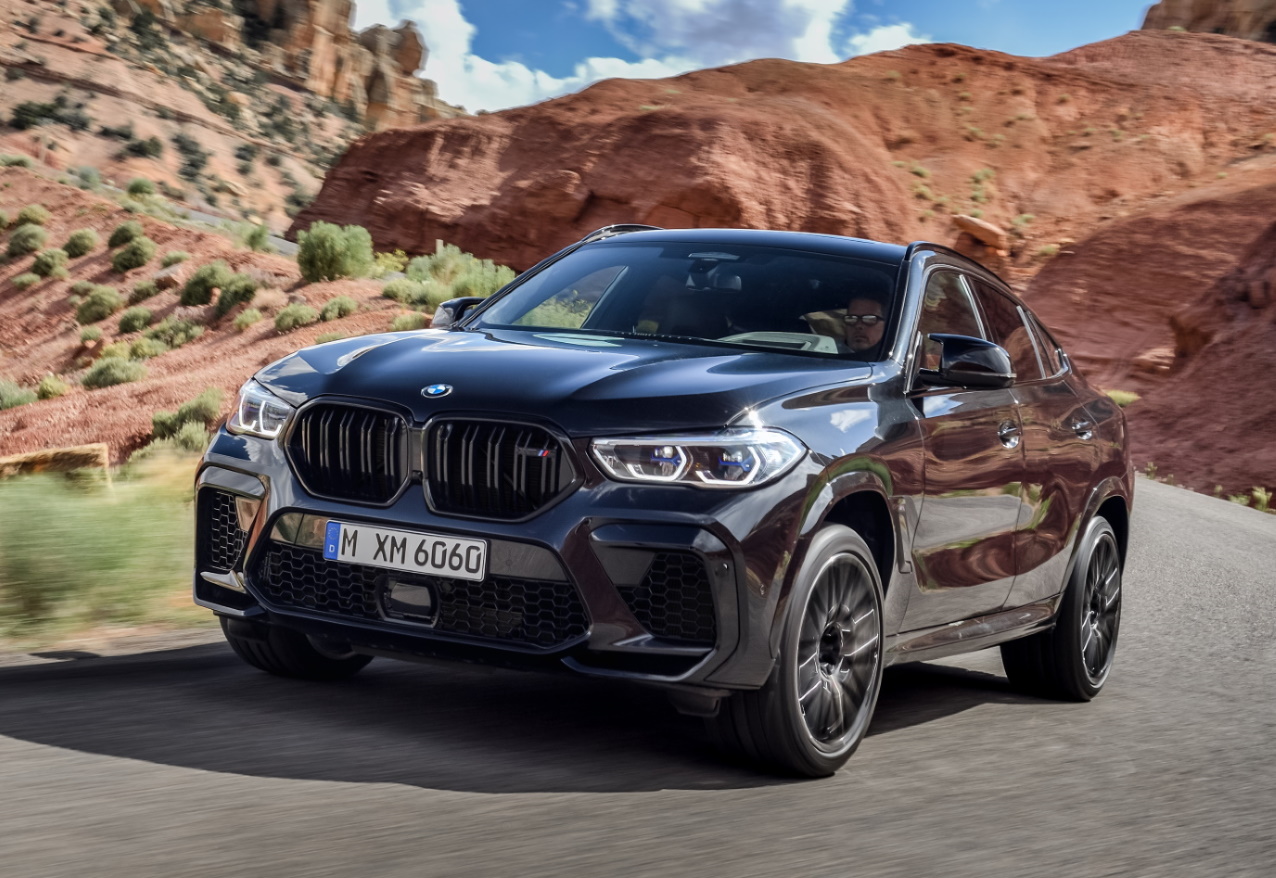 BMW Individual special paint finishes are available for the X5M and X6M, allowing customers to build a bespoke vehicle of their choice.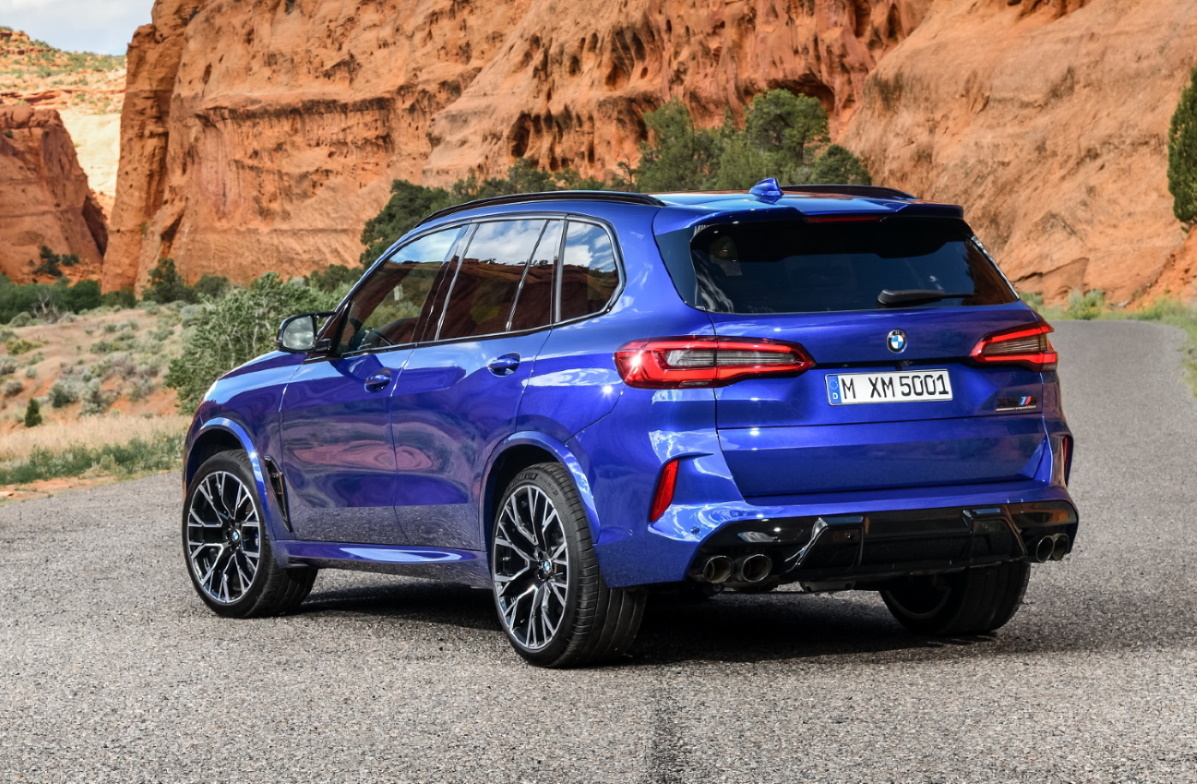 Both models are available to order now at UK BMW retailers. The X5M Competition is priced from 110,610 OTR and the X6M Competition comes in at 113,310 OTR.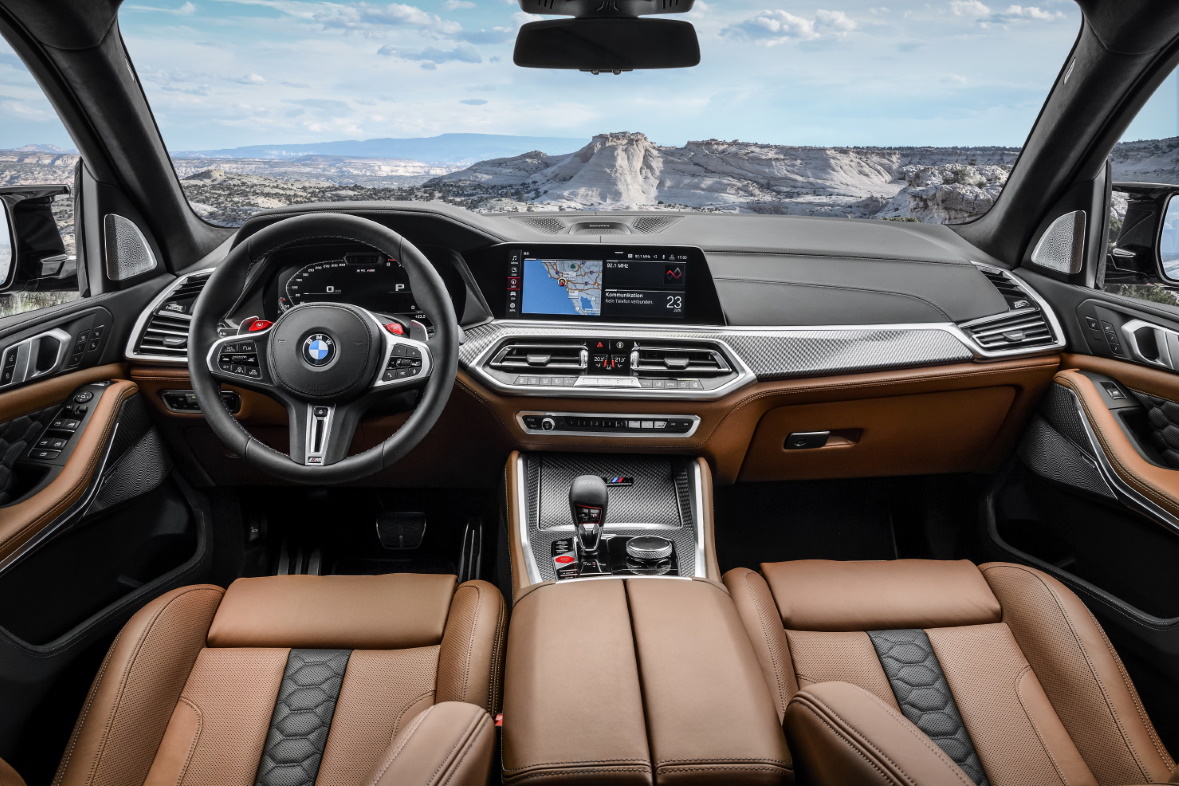 48V electrical system with overboost for all 520d models
The 5 Series range will get a couple of very interesting upgrades this autumn, the most important of them being a move into mild-hybrid territory. The Bavarian car maker announced that the 5 Series will get a 48 volt electrical system starter-generator and a second battery for better efficiency and sharper performance. With this new starter, the brake energy regeneration feature that has been offered as standard on BMW models for quite some time now, will be capable of recuperating even more energy when braking. The energy harnessed is not only used for powering electrical vehicle functions, but for generating additional power as well. The 48V starter-generator acts likes an electric drive unit that assists the engine. An electric overboost function, meanwhile, injects a bit of extra power when accelerating under full throttle.
The BMW 5 Series with the 48 volt starter-generator has the additional benefit of allowing the engine to be switched off and restarted with remarkably little vibration and more smoothness when using the Auto Start Stop function.
As of November 2019, mild-hybrid technology will be fitted as standard on all BMW 520d Saloons and Tourings, including xDrive models. BMW also confirmed that all BMW diesel models will receive 48V electrical systems at some point in 2020…
The new BMW G21 3 Series Touring
We covered the launch of the new G21 3 Series Touring earlier this year; the G21 is now available to order at UK BMW dealers…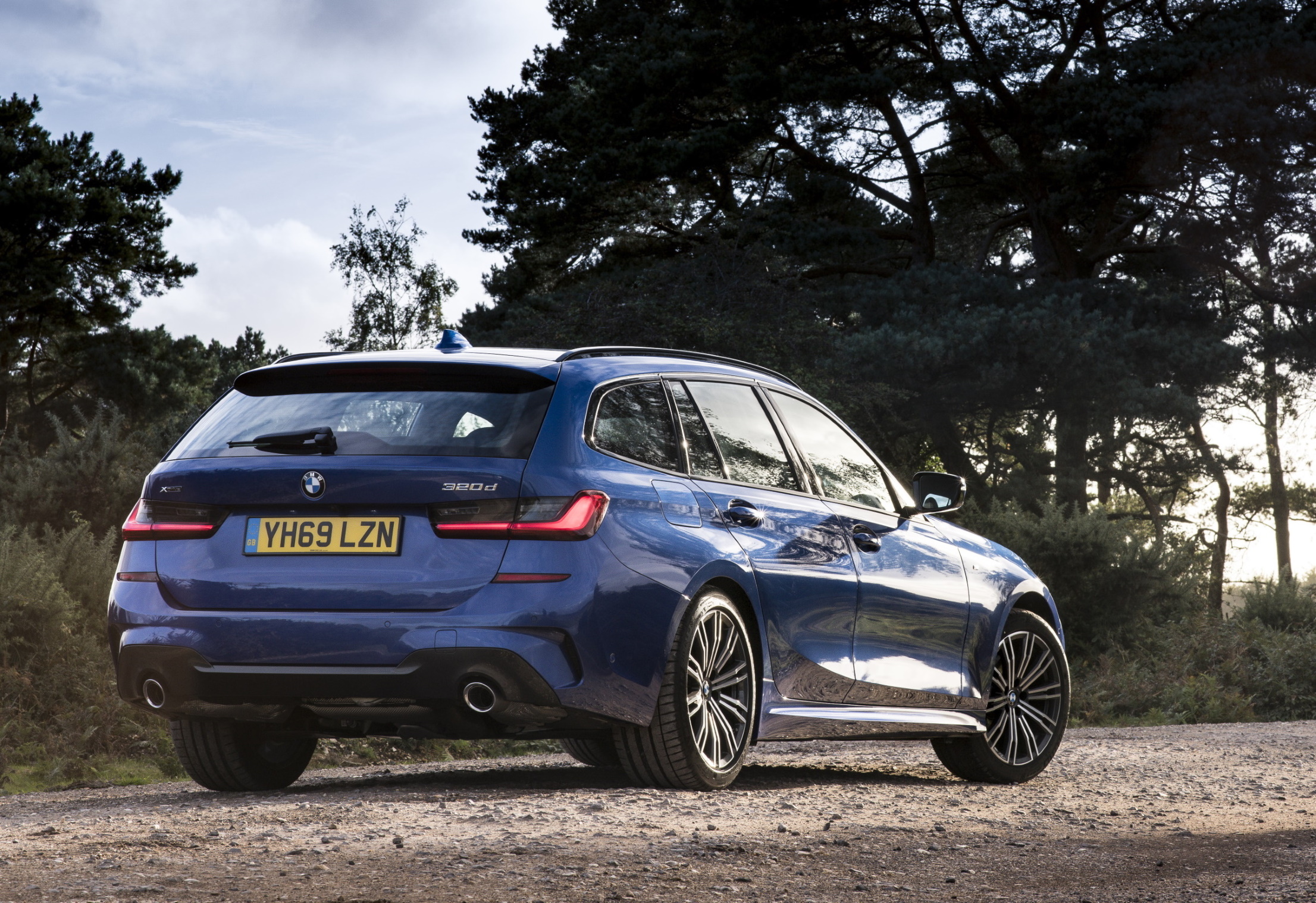 The G21 is a sleeker design than its predecessor, with more interior space and improved practicality. It is certainly a bit of a looker. It is also lighter with an improved chassis for superior handling. There is also a new M Sport Plus Edition exclusively for the UK market, and a plug-in hybrid will join the model line-up in June 2020.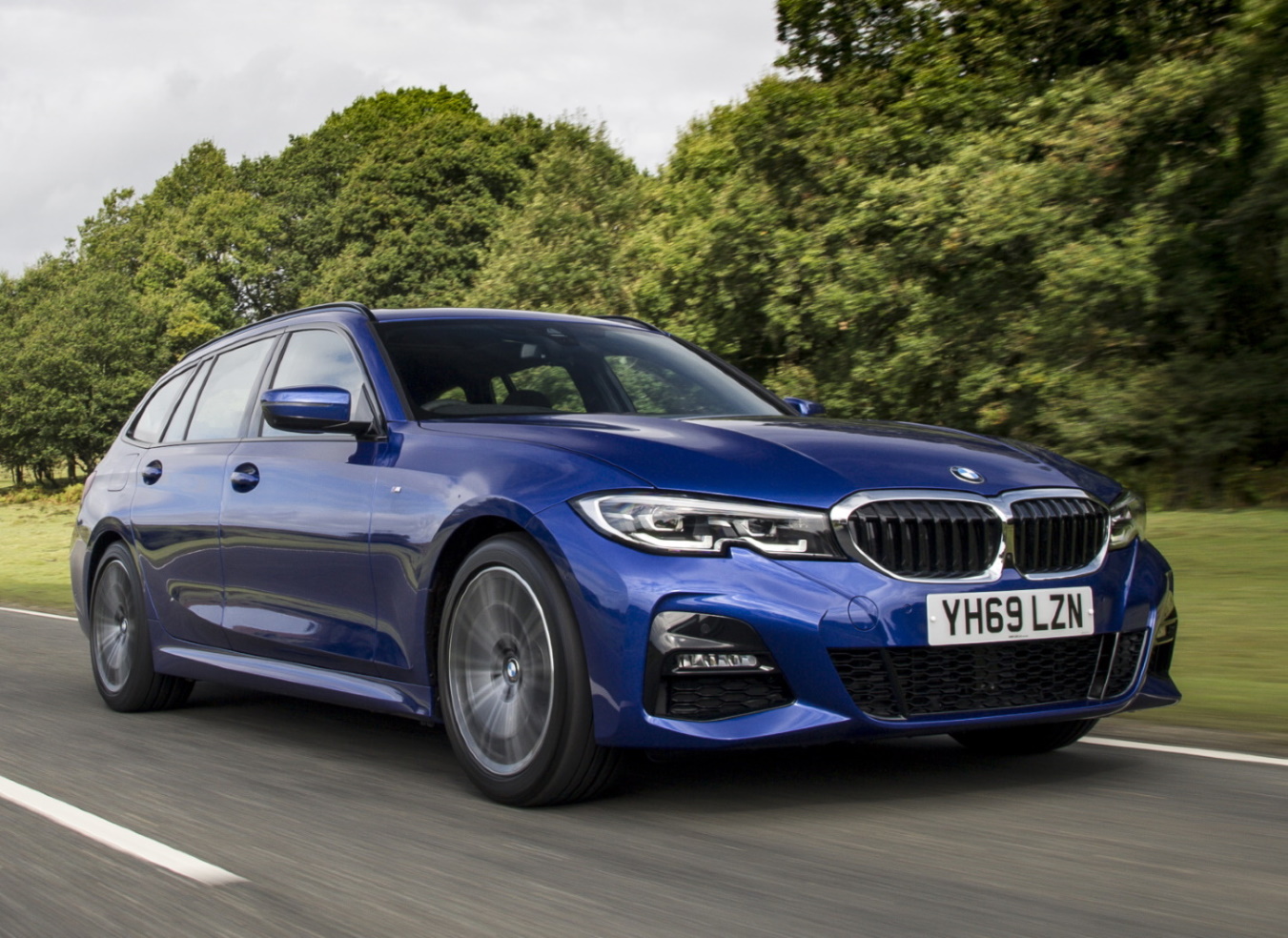 The new G21 can be specified with a plethora of engine and trim options, with the current choice ranging from a 150hp 318d model up to an M340i xDrive with 374hp and 500Nm of torque from its turbocharged 3-litre inline six, enough to propel the M340i to 60mph in 4.3 seconds! The 330e plug-in hybrid model arrives in the summer with a 4-cylinder turbocharged engine allied to an electric drive system integrated into the eight-speed Steptronic transmission. The petrol engine gives 184hp whilst the electric motor gives 68hp for a total of 252hp; an extra 40hp is available for 10 seconds of extra boost to give 292hp. This allows the 330e to sprint to 60mph from rest in 5.9 seconds, with combined fuel consumption figures of 122.8-156.9mpg; CO2 emissions equate to 52-42g/km.
There are far too many model and trim varieties to mention here, so for more info best to visit your local BMW dealer or look online at bmw.co.uk – The G21 is now available at BMW retailers across the UK, priced from 35,505 OTR.