Just why is Dakar Yellow named after a race BMW had never competed in?
Take a straw poll about favourite BMW colours at a club meeting and chances are Dakar Yellow will finish right up there. First launched on the 1992 E36 M3, Dakar Yellow lived its best life in the 90s and remained on the BMW Individual list for special colours right into the 2010s. It's one of the coolest and most iconic colours to have ever been created, right up there with Ferrari's Rosso Corsa, Porsche's Guards Red, Audi's Nardo Grey, Subaru's World Rally Blue and Aston Martin's Silver Birch.
Yes, you up the back there! But BMW Motorrad won the Dakar Rally six times, you holler! And rightly so – Hubert Auriol won the 1981 race on the R80 G/S, and the brand would go on to win the rally a further five times. In fact, since BMW Motorrad's last Dakar win with Frenchman Richard Sainct in the year 2000, KTM have won every rally since, making BMW the second-last manufacturer to win the Dakar.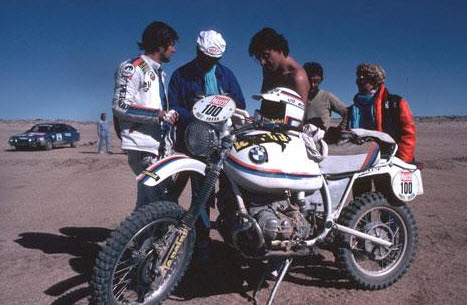 But here's the thing, BMW Automotive isn't BMW Motorrad. And in 1992, no BMW vehicle had ever seriously attempted the Dakar Rally, let alone won it, or even placed on the podium. It wasn't until the launch of the X5 and X3 that BMW started to feature in the world's most famous rally raid, and especially when you consider the latter results of Mini, they've since done rather well. But in the 90s they were unheard of.
It's a puzzling question because the branding of the two marques, Bavarian Roundel aside, rarely cross over. Today, BMW's high-performance superbikes use the 'RR' moniker, steering well clear of any sort of 'M' branding. And at the time of the E36 M3's 1992 introduction, BMW Motorrad were firmly entrenched in building the kind of dependable and reliable touring bikes that you'd happily ride around the world. Performance thrills weren't really a consideration. So it's not like BMW M were trying to piggy-back off some sort of saleable sporting credentials.
We'll never really know, but for BMW nerds like us, it's fun to ponder. And true, a Dakar Yellow E36 M3 is only slightly less fit for the Dakar Rally than an Estoril Blue 318i is fit for any sort of racing at the Estoril Circuit.
Likely, there was just some guy or girl in BMW's product planning department at the time that had a real affinity for off-road motorcycling, and they managed to get a colour named after their favourite race. And that's a cool enough reason on its own, right?