This year makes 30 years since the launch of the ALPINA B10 Biturbo – the landmark model that truly kicked off the supersaloon genre. Modern Classics magazine is bringing one of the three remaining B10s in the UK to the Lancaster Insurance Classic Motorshow with Discovery held at Birmingham's NEC on 8-10 November.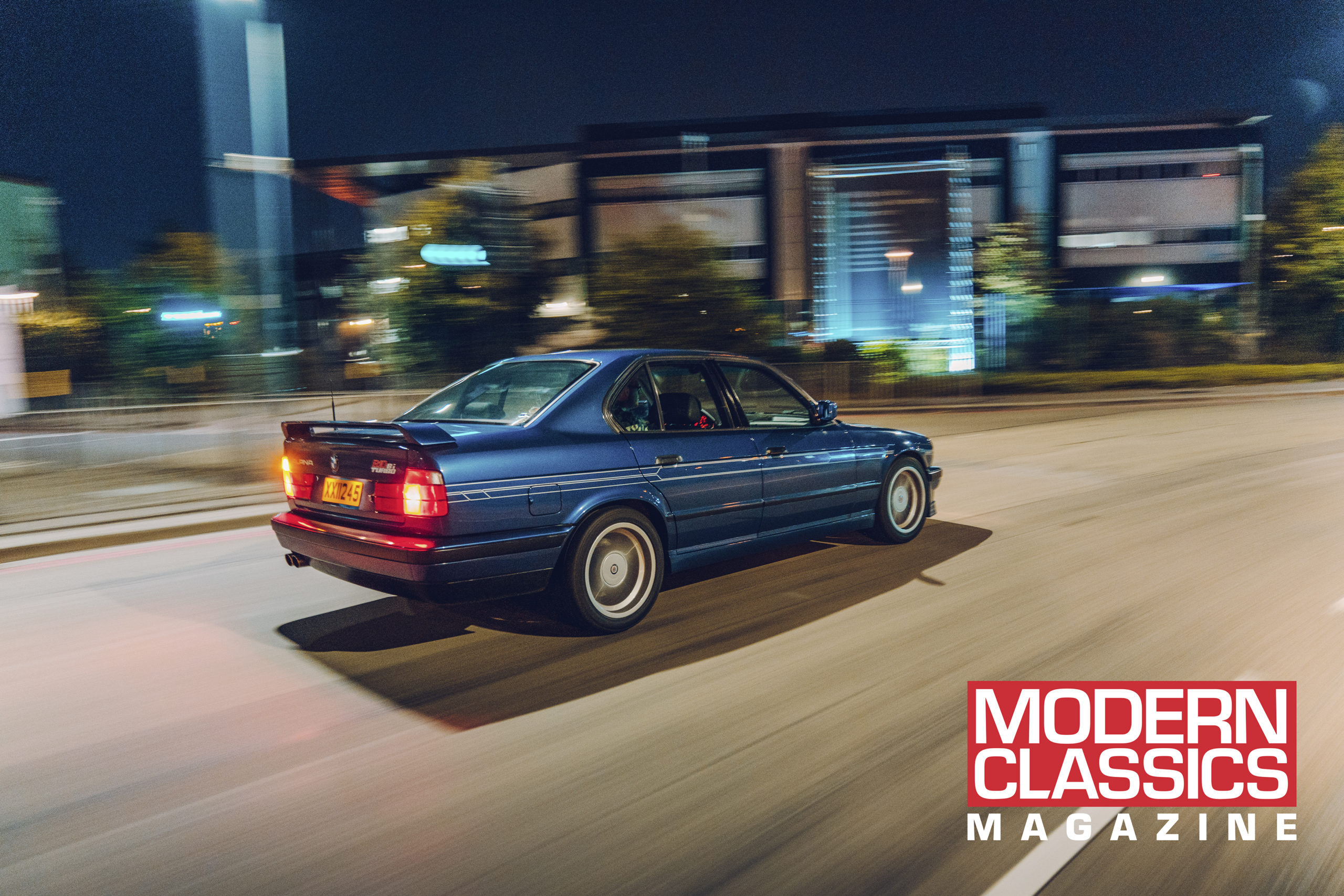 While there had been fast saloons before the ALPINA, such as the Mercedes-Benz 450 SEL 6.9 and BMW M5 E28, the ALPINA B10 Biturbo was the first to be truly quicker than a bona fide supercar. It could sprint to 60mph in 5.1 seconds, 0.1 seconds faster than a Ferrari Testarossa, hit 100mph faster than a Porsche 911 Turbo, and carry on well beyond Maranello and Stuttgart's finest to a top speed of 179mph.
The ALPINA's impact was huge – pretty soon Mercedes-Benz would enlist Porsche to build the 500E/E500, while General Motors turned to Hethel to build the thunderous Lotus Carlton. The December issue of Modern Classics brings these three supersaloon icons together to take on the mean streets of London.
There's nothing quite like seeing one in the metal however, and Modern Classics is giving you a rare chance to see an ALPINA B10 Biturbo up close and personal. Just 507 were built – and the star of the magazine feature will be on Modern Classics magazines stand in Hall 3.
Tickets are still on sale for the Lancaster Insurance Classic Motorshow – remember to use you BMWCC membership discount code!
Modern Classics magazine (link www.modernclassicsmagazine.co.uk )is dedicated to hero cars of the 1980s, 1990s and 2000s, from hot hatchbacks to supercars, and from luxury saloons to endangered everyday cars.