New M4 ///M Heritage Edition BMW M celebrates its Motorsport Heritage with a special edition of the M4 Coupe
September saw BMW launch the M4 ///M Heritage Edition at the Nurburgring, released in celebration of BMW M's Motorsport heritage, but also seen by the wider motoring world as the run out model of the current M4 line. As the end of production of the F82 draws near – will there be more limited editions, or is this the M4s swansong…? Just 750 of these enticing M4's will be built, to be sold worldwide between November 2019 and April 2020 – here in the UK, we will receive just 75 units, presumably 25 in each colour, with orders being taken now, although prices have yet to be confirmed.
BMW have chosen three hues representing the M tricolour for the M4s, two are old favourites from M cars past, Laguna Seca Blue, Velvet Blue Metallic and the third finished in Imola Red. The Heritage Edition M4s are based on the Competition Pack variant, meaning 450hp and 550Nm is available from the twin-turbo straight-six engine, allowing the M4 to sprint to 0-60mph in 4.1 seconds and onto a (limited) top speed of 155mph…
Unique features include a carbon-fibre reinforced plastic roof boasting a striking decorative strip in the BMW M colours, integrated into the CFRP roof at the factory using a special manufacturing process, along with forged, 20-inch M light alloy wheels in a star spoke design finished in Matt Orbit Grey. The interiors are also characterised by an exclusive selection of colours and materials. Model-specific Full Merino M leather seats in a bicolour design are fitted with prominent (harness) openings in the seatbacks. Each seat colour is oriented towards the exterior paint, being complemented by partly bicoloured contrast stitching. The seats come in Silverstone/Black with turquoise and orange stitching when the car is finished in Laguna Seca or Velvet Blue, whilst the Imola Red Edition models feature a Bicolour Red and Black interior complemented by exclusive red and yellow contrast stitching. The appealing and exclusive colour scheme continues with a unique carbon fibre interior trim designed exclusively for the BMW M4 ///M Heritage Edition. The CFRP trim incorporates the stripe design featuring the three M colours. Both the interior trim and the door sills bear emblems with the imprints "Edition ///M Heritage" and "1/750" as an indication of the limited run of this model. The lettering "///M Heritage" – in turquoise, orange or red respectively – is also embossed on the front driver and passenger seat headrests.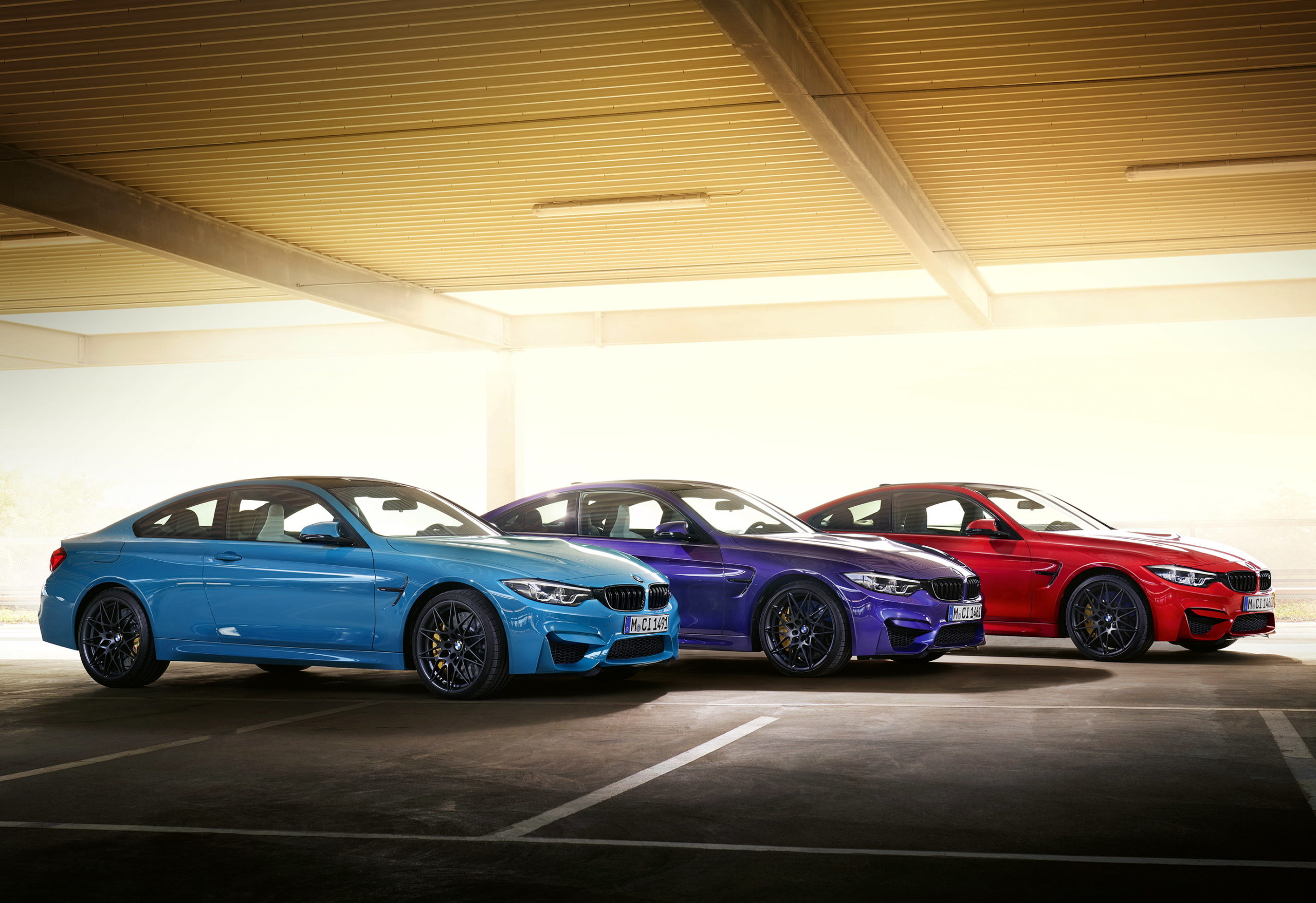 M Touring a no-no…
If there is one car that BMW M aficionados have been dreaming about for an age it has to be an M3 Touring. The elusive sports Touring has often been considered for production, but unfortunately it has never received the green light. And now, it looks less likely than ever. In an interview with Car magazine, the new BMW M CEO Markus Flasch said; "the M3 Touring would be popular in some markets, but with a low demand globally. Tourings are not part of our M plan. If I asked customers in Austria, Switzerland or Germany they would probably give it the thumbs-up, but we are a global company and demand globally would be low. We have so many things to deal with on the powertrain side that we don't go into products like this. This is what the SUVs are for."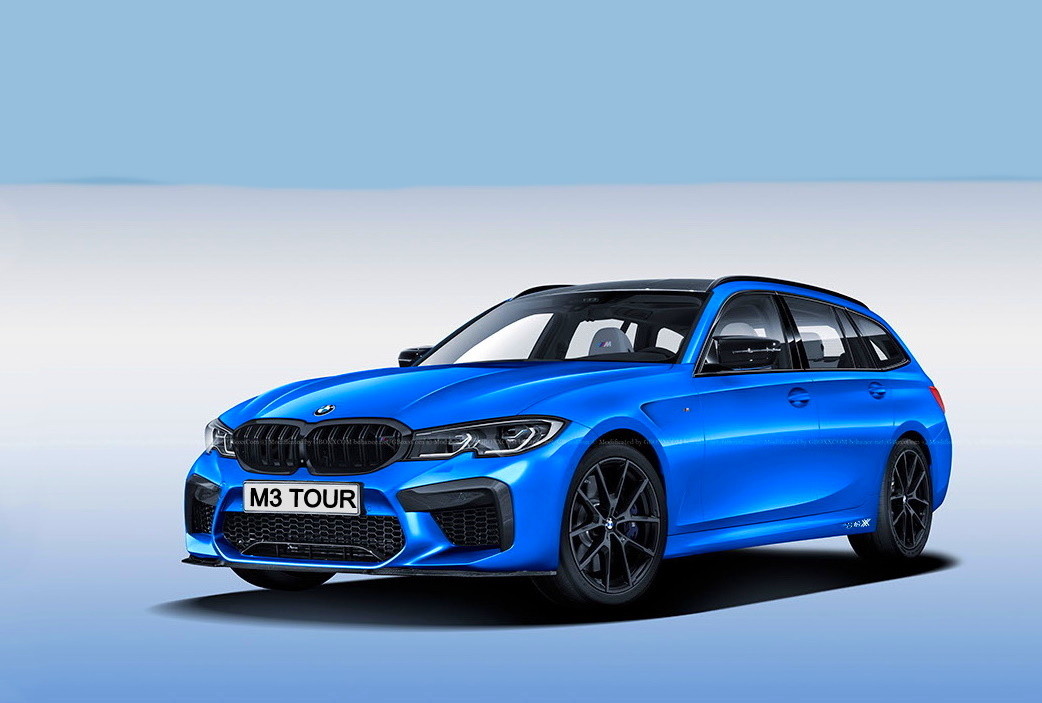 The new BMW X5 Protection VR6
BMW has unveiled yet another armoured car to their portfolio. The new BMW X5 Protection VR6 is obviously aimed at high-ranking dignitaries in hot spots around the world, people who need the added layers of protection this new X5 is offering. The VR6 comes with moulded armour-plating and security glazing which offers protection against firearms and explosives.
Moulded components made from high-strength steel are fitted to the doors, side frames, roof and front 'wall' – this protection can withstand an explosion caused by 15kgs of TNT in a limpet mine. There's also an aluminium under-body splinter shield which protects from hand grenade attacks and mines, an armoured luggage compartment partition, whilst 33mm security glazing is used for the windscreen, doors and rear hatch window that keeps out rounds from the likes of an AK-47. There is also an internal poly-carbonate layer for additional splinter protection.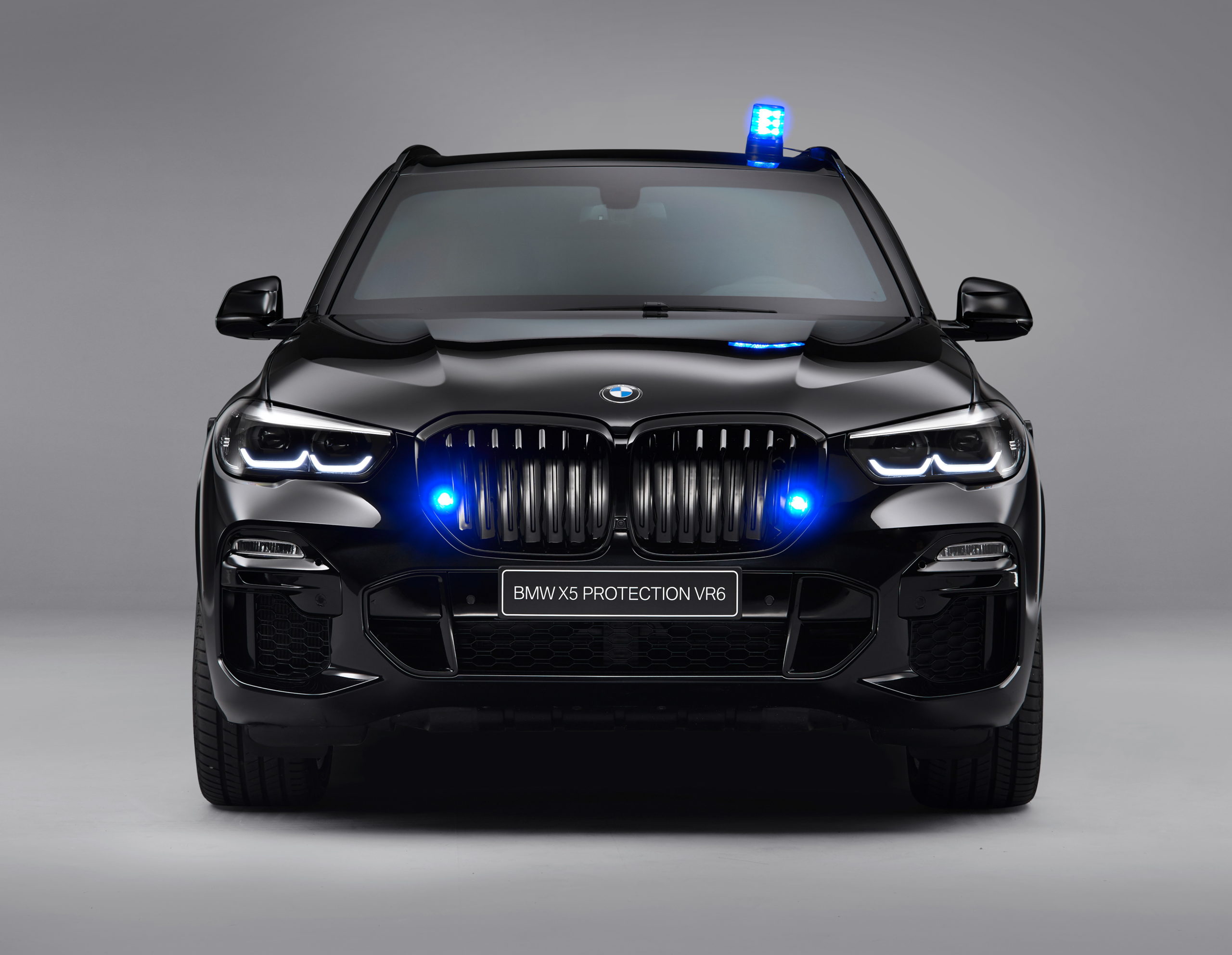 The new 'Vantablack' X6
BMW unveiled the third-generation X6 at September's Frankfurt Motor Show finished in Vantablack VBx2, a nanostructure paint finish and the world's 'blackest black', which is the result of a collaboration between BMW and Surrey NanoSystems, the inventors of the Vantablack technology. The new X6's muscular lines provide a fascinating contrast to offset the Vantablack VBx2 paint finish, as do the optional 'Iconic Glow' kidney grille, distinctive twin headlights and striking taillights.
A surface coated in Vantablack loses its defining features to the human eye, with objects appearing two-dimensional. This could make Vantablack totally unsuitable for a vehicles paint finish, but clever work in the spray booth, where a coat can be sprayed on that has a one-per-cent total hemispherical reflectance (THR), meaning it is still considered "super black" while enabling a small amount of reflection from every angle.
Vantablack is the "blackest black", developed for aerospace applications. The namecontains an acronym in its first two syllables, which stand for Vertically Aligned Nano Tube Array, a matrix made out of carbon. Each of these carbon nanotubes has a length of 14 to 50 micrometres, with a diameter of 20 nanometres, making it around 5,000 times thinner than a human hair. As a result, around a billion of these vertically aligned carbon nanotubes fit into one square centimetre! Any light striking this surface is almost completely absorbed rather than reflected. This technology was initially developed for coating space-borne components. As Vantablack can be applied at temperatures from as low as 430 degrees Celsius, making it suitable for delicate materials such as aluminium; optical components coated in Vantablack enable observation of faint stars and distant galaxies that stray light from the sun makes difficult to detect.
The Vantablack X6 is a one-off show car, but the new X6 will enjoy its showroom launch in November 2019 and orders are being taken now.