Words and photos by Andrew Coles
In a few months from now it's going to be wet and miserable and it'll be starting to get dark by four, but I'll treasure these memories from two of the best concours events in the world and hope they keep me warm.
Salon Priv at Blenheim Palace
Standing in the grounds of the remarkable Blenheim Palace, champagne in hand, a bright sun's heat penetrating a suit jacket to warm my shoulders and back. Around me are a carefully curated selection of the best concours cars in the world, and as they motor across the podium to receive their various awards and trophies from the judging panel, we get a moment to hear them run, a cheeky owner or two giving them a brief blip of the throttle.
And some of the cars! There's the famous Ferrari 250 GT SWB 'Sefac Hot Rod', one of eight (!) SWBs there to celebrate the 60th anniversary of the model. The 1935 Avions Voisin C25, which won the famous Pebble Beach Concours d'Elegance in 2011, is a rolling wind-tunnel model and a vision of the future from the thirties, with an interior so wild and busy that many an eyebrow was raised.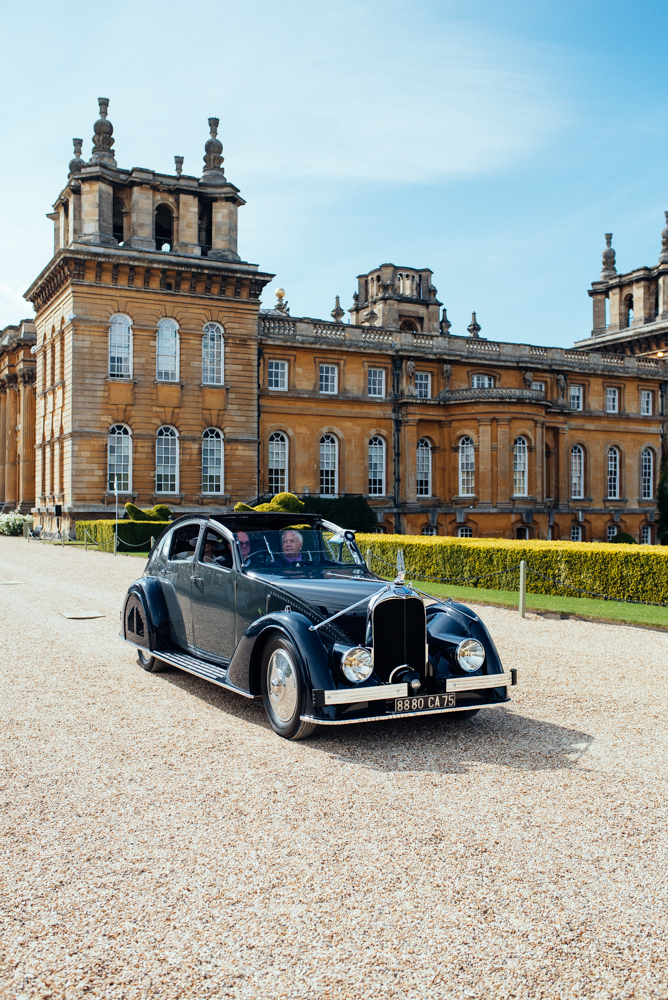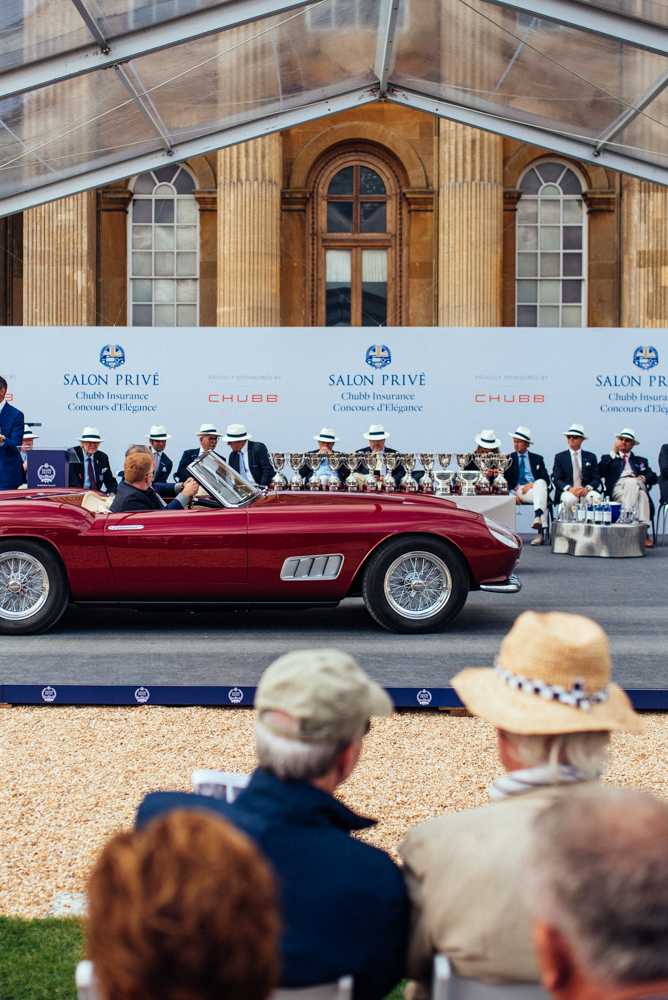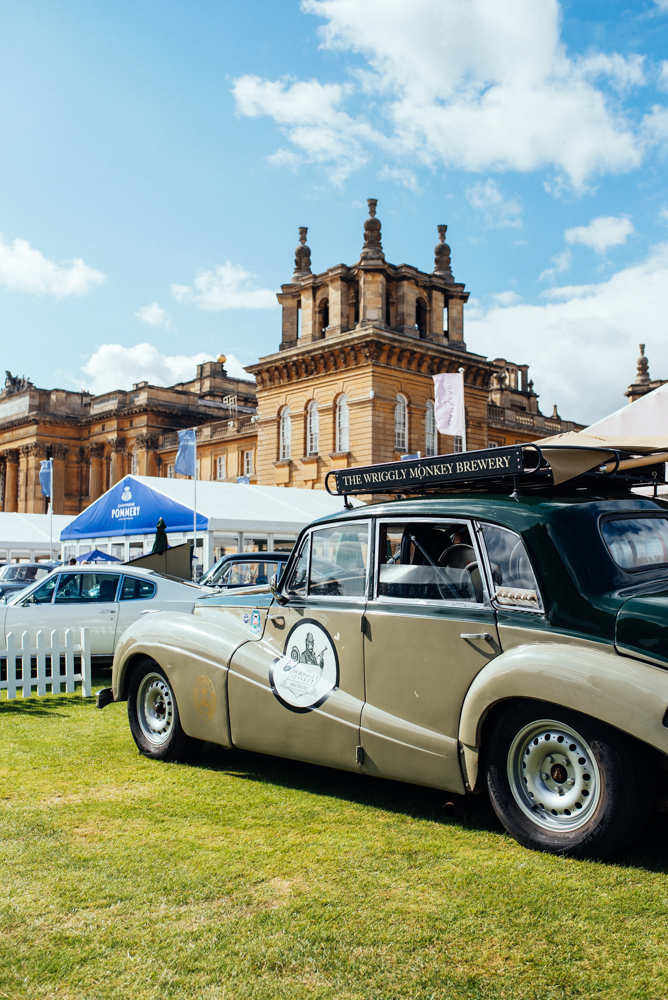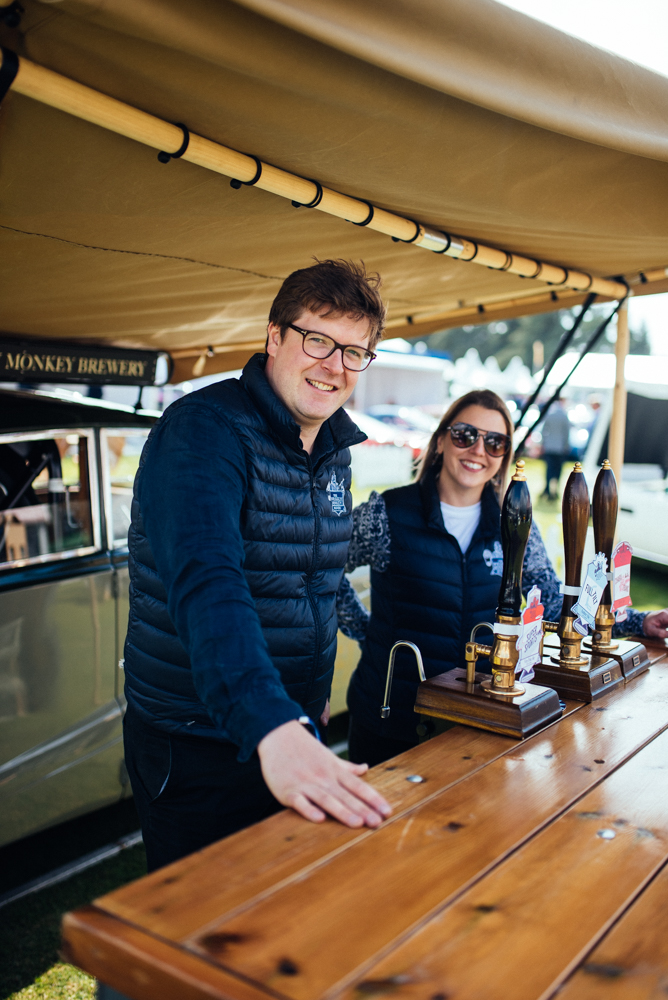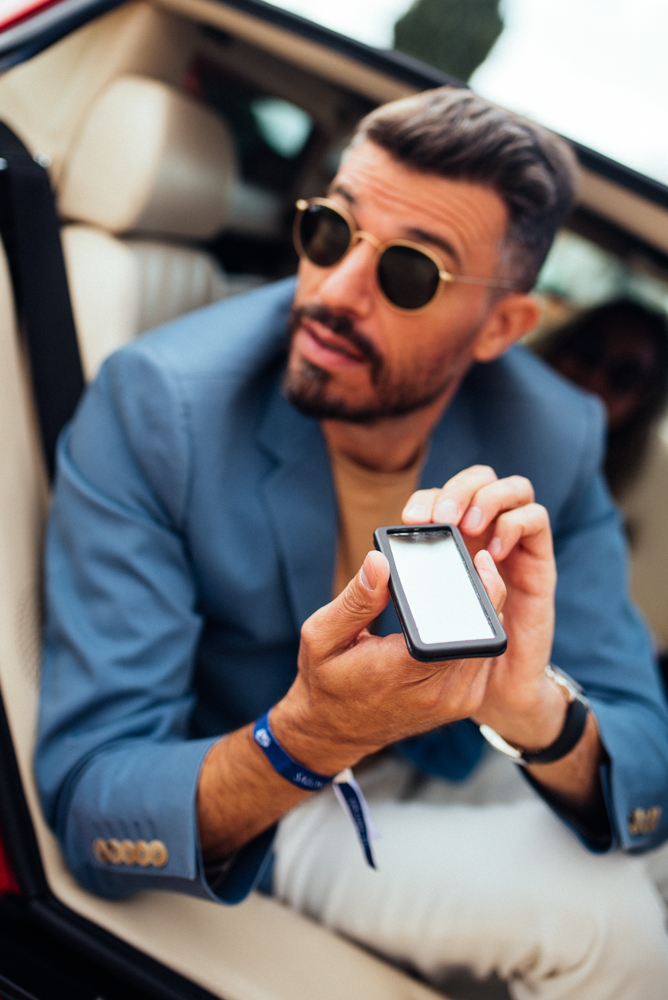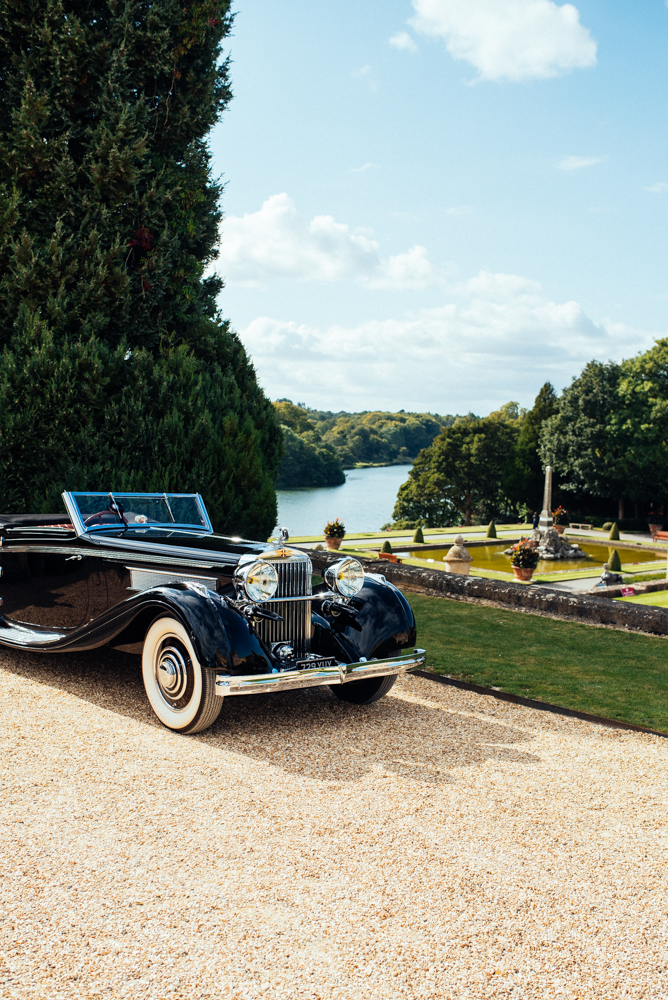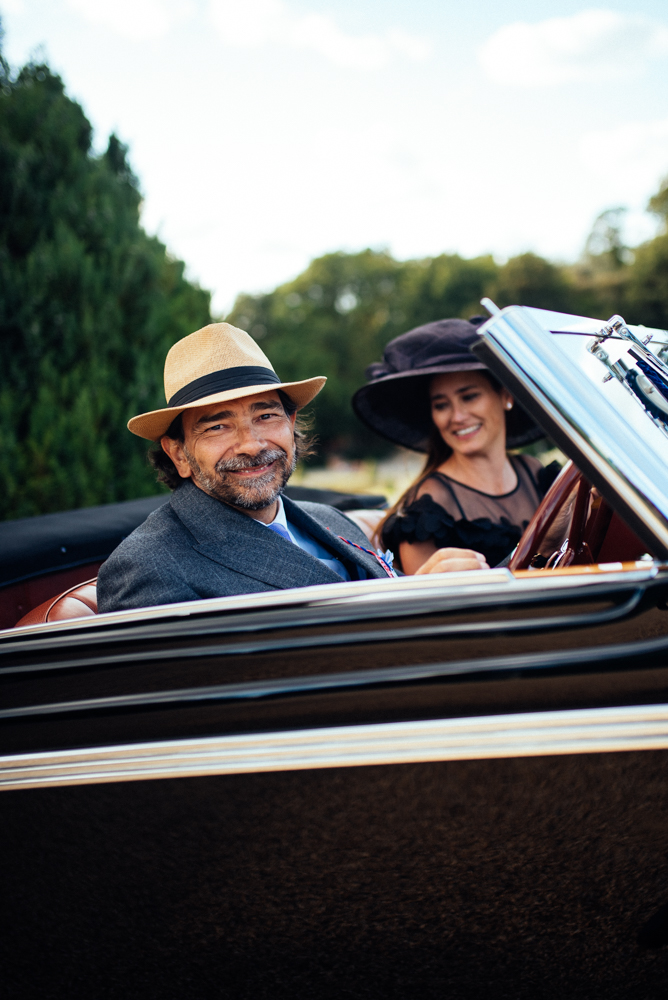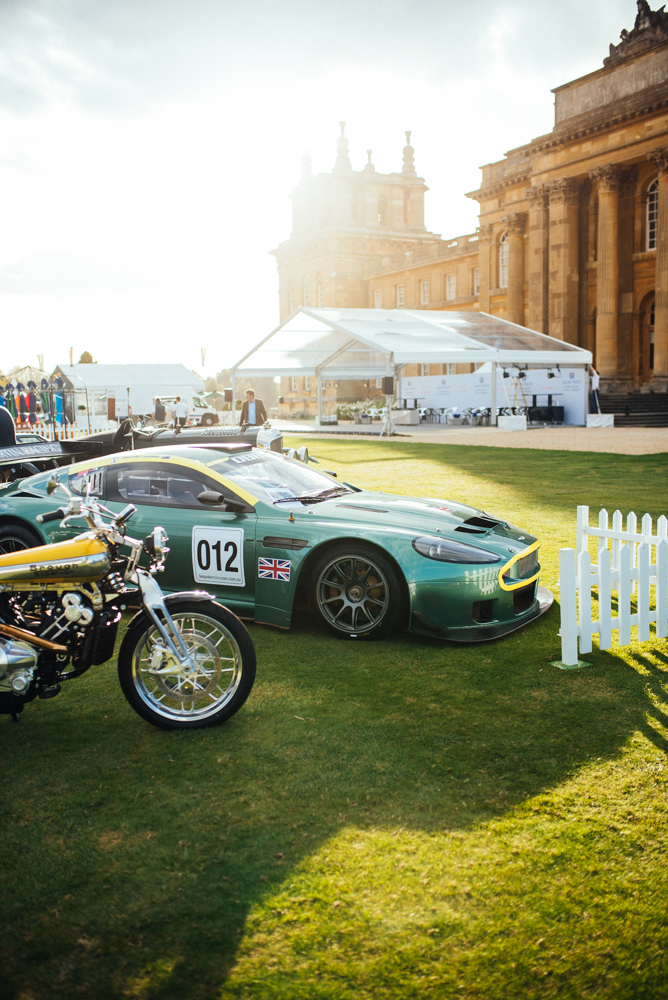 The original 1957 Ferrari 250GT California Spider prototype was there, as was the Brooklands-storming 1934 Bentley Barnato Hassan speed record racer. But it was another pair of Crewe machines that stole the show – the 1939 Bentley Corniche, an exact recreation of the first Corniche prototype that was destroyed during a German bombing raid in WWII that took the manufacturer 17 years to complete using period parts, and the latest EXP 100 GT show car.
For me, however, it was the 1931 Alfa Romeo 6C 1750 Gran Sport Aprile Spider Corsa that stole the show. In this day and age it's rare for a car to take your breath away, but this petite barchetta did just that. Stunning.
Some 57 cars, including 16 international entries, had been invited to participate in the Oxfordshire concours. The 1948 Talbot Lago T26 GS Fastback Coup with Figoni coachwork took Best of Show, with the runner up prize awarded to a Barker-bodied 1912 Rolls-Royce Silver Ghost. The Aprile 6C 1750 Spider took third.
Concours of Elegance at Hampton Court Palace
I'm not quite sure how it came to be that two of the UK's most famous concours take place on the same weekend, but the following day I found myself heading to London's Hampton Court Palace for Concours of Elegance.
Much like Salon Priv at Blenheim Palace, it's worth coming to Hampton Court even when it's not filled with the most remarkable collection of cars you're ever likely to see in one place. Construction here first began in 1529 under the direction of Cardinal Thomas Wolsey, a favourite Cardinal of King Henry VIII. It was expanded in the following century by King William III in an attempt to rival France's Palace of Versailles, and today it stands as a unique clash of tudor and baroque styles.
Well worth visiting, and even more so when it's filled with said collection of cars. Concours of Elegance seems to be less about ultra-concours competition than Salon Priv, and more about the exhibition of truly important and globally significant cars in the magnificent gardens.
Front and centre was the 1949 Le Mans 24 Hours and Mille Miglia winning Ferrari 166MM, visiting from its home in the United States. Also featured was the world's first production Jaguar D-Type, a freshly factory-restored McLaren F1, an Aston Martin Vulcan, a BMW M1, the famous Ruf CTR Yellowbird and the latest all-carbon RUF CTR, and a single line comprising of every variant of Aston Martin Zagato ever built.
Of course, that wasn't all. That famous 166MM was in good company – another three 166s and a 212 sat alongside. A beautiful 1948 Alfa Romeo 6C 2500 SS Pininfarina Cabriolet in an unusual shade of pistachio stole my heart, as did a 1952 Fraser Nash Targa Florio.
Best in show, this time chosen by the owners of the 75 exhibited cars, was awarded to a 1919 Rolls-Royce Silver Ghost, also with coachwork by Barker. With its highly polished aluminium bodywork this Ghost stole glances all weekend, something it surely did in its longtime North-West Indian home – it was ordered new by Lt. General His Highness the Maharaja Sir Bhupindra Singh of Patiala, and was one of 25 (!) he owned.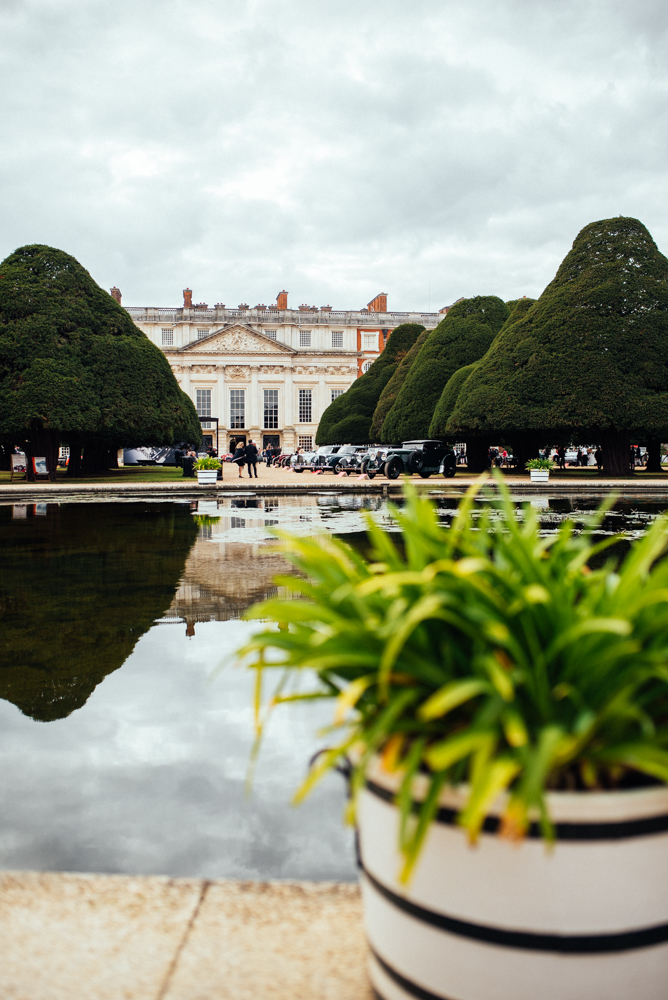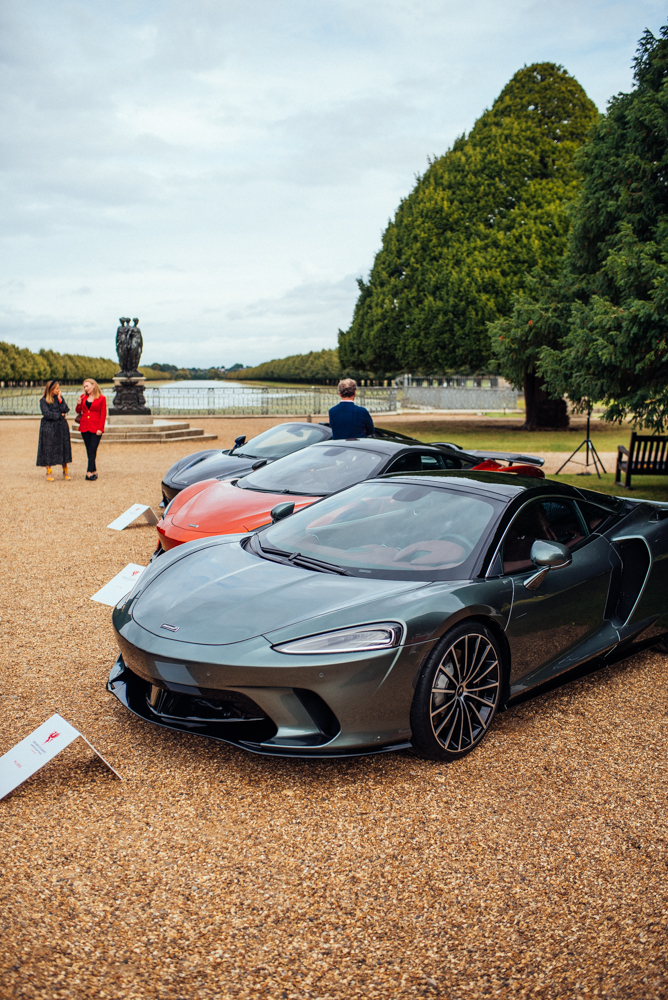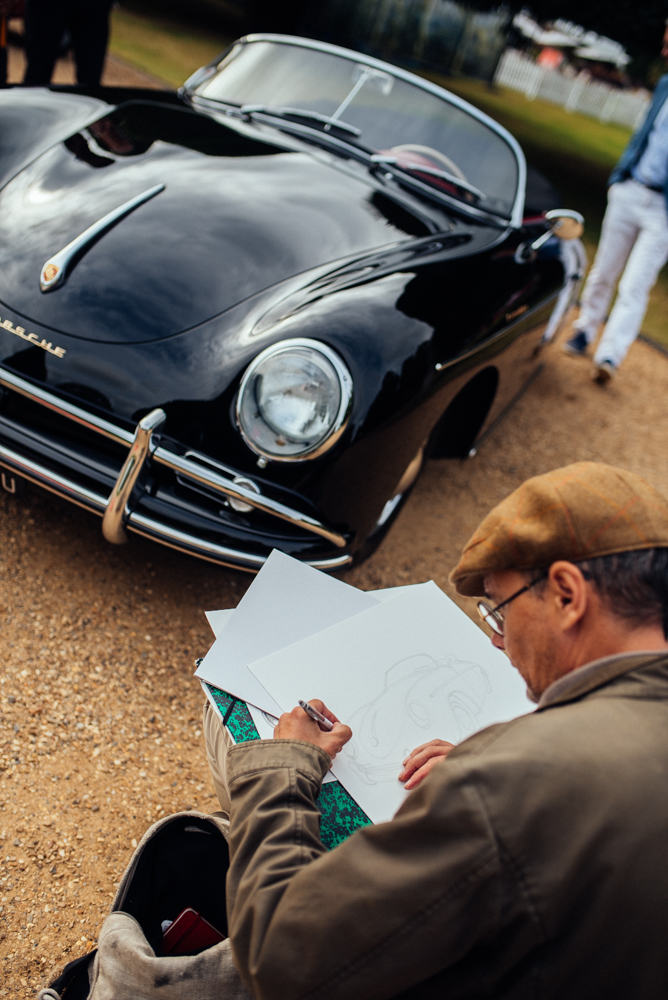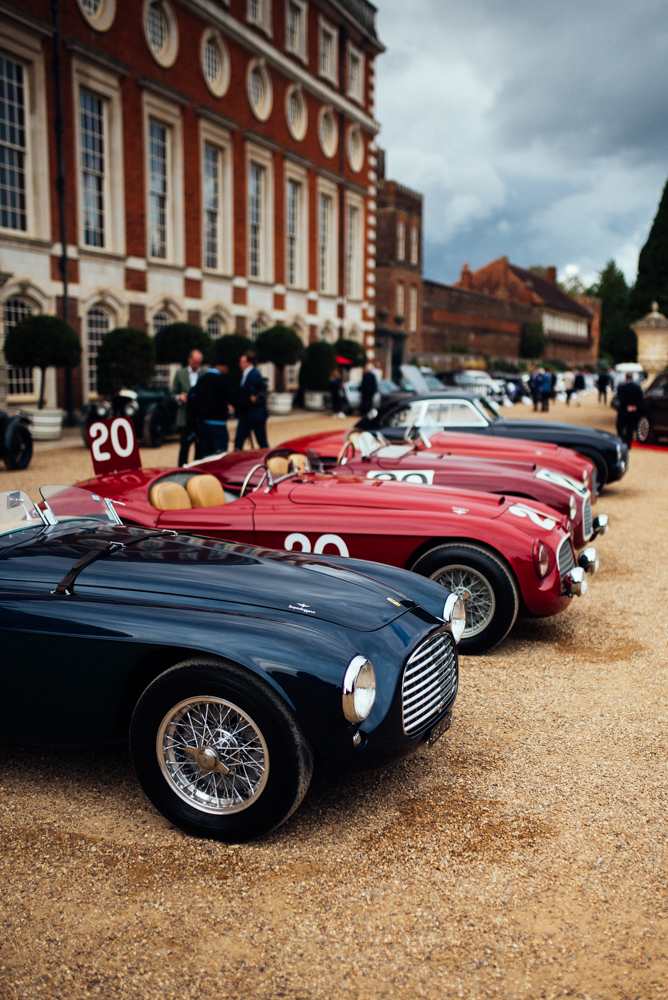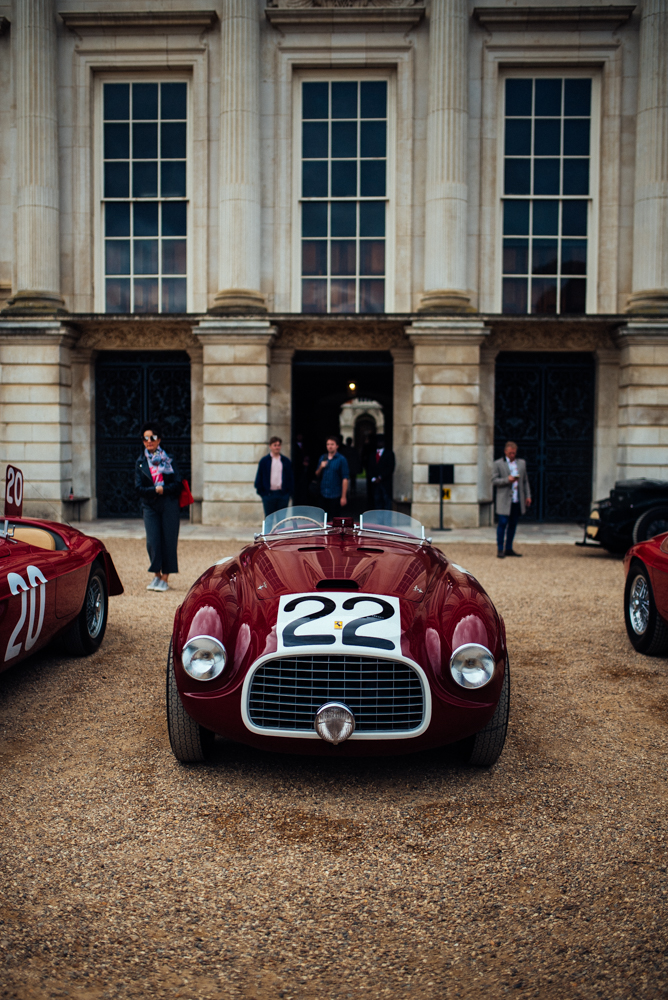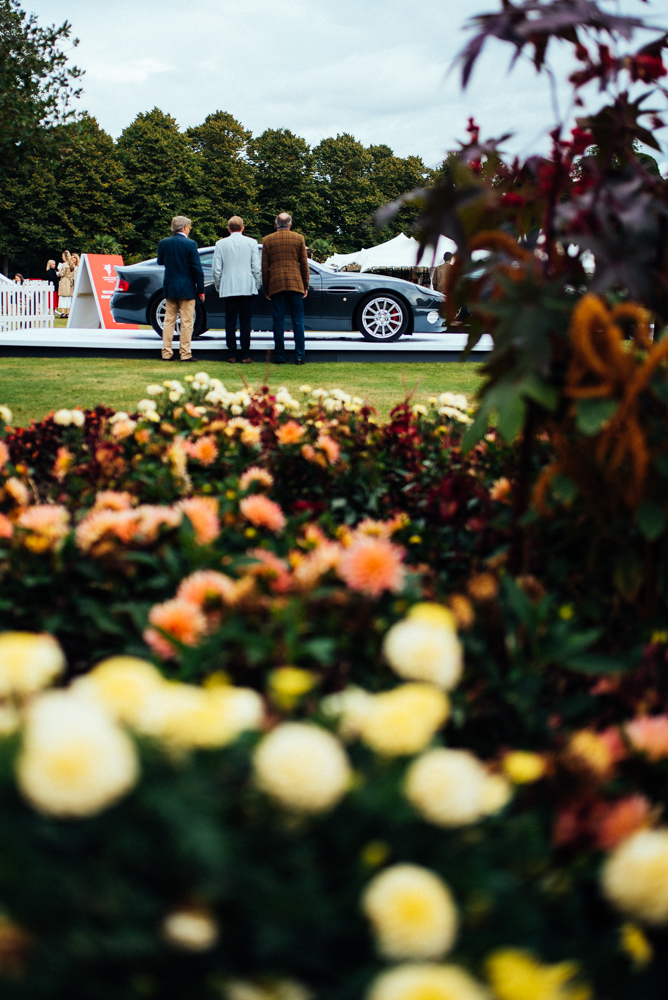 What does all this mean for us, the humble BMW-driving folk? Well, for one, we are privileged to have these events on our doorstep. Enthusiasts travel the world for the opportunity to see cars like these and to have two events of this calibre just a short tube ride or a few hours' drive away is quite remarkable.
Sure, what these cars represent in terms of historic and current inequality makes you feel a little uneasy (I'm sure the folks of Patiala really appreciated the Maharaja's Rolls-Royce collection…) but you can't deny the craftsmanship and design, and to view these cars purely as fine mechanical accomplishments is to properly appreciate them. In a word, they are beautiful, and to stand with a glass of champagne in the sun admiring them is an afternoon well spent.
Also, the modern standard of restoration and concours preparation is mind-boggling, and there are definite lessons we can all take back to our own restoration projects and concours preparations. There are tips and tricks you can glean that don't cost the earth (attention to detail costs nothing but time) and implementing some of them the next time you participate in a BMW Car Club concours will surely win you favour with the judging panel.
Moreover, it's just a recognition that this type of thing doesn't happen everywhere. And since we can just buy a ticket and pop out to a pair of historically important palaces for an afternoon for a look at some of the most significant cars in the world, it would be almost criminal not to.