BMW goes new model crazy!
There has been very little activity on the new car front from BMW in the first half of the year, with just the new 1 Series hatch breaking cover, then, in the last few weeks they have released a plethora of vehicles onto the market. Their launches have also happened to fall in-between the July and August issues, so by now most of you will have seen the new releases and details of each model; so instead of trying to cover each model spec by spec we thought we'd just run through the new launches and mention anything specific about each release.
First up are the new G15 M8 Coupe and G14 M8 Convertible models, and specifically the Competition variants; with 625hp available from their twin-turbo V8 engines, they can hit 60mph from rest in a retina blinding 3.0 seconds (Coupe), thanks to the traction provided by 4WD. Indeed, the new M8 Competition Coupe is so 'accelerative' that it beats the official times given for the sprint to 60mph for such supercars as the Porsche (911.1) 911 GT3 RS, Lamborghini Huracan LP580-2, Audi R8 V10, Ferrari 458 Italia and Pagani Zonda Tricolore!! The M8 Competition Coupe is also the fastest BMW to ever lap the Nurburgring, beating the previous time of 7:27.88 set by the M4 GTS by some margin. Available to order now, first customer deliveries are from October 2019, with prices starting from 123,435 OTR for the coupe model and 130,435 for the convertible.
Next up is the new G21 3 Series Touring, launched just seven days after the M8s! The new 3er Touring certainly looks the part, with a much sleeker design with more interior space and improved practicality. It is also lighter, with an improved chassis offering superior handling. Being a 3 Series, there is obviously a plethora of engine and trim choices, including an M340i xDrive model with 375hp that can hit 60mph in 4.3 seconds! The G21 Touring is available to order now, with deliveries starting in late September, pricing TBC.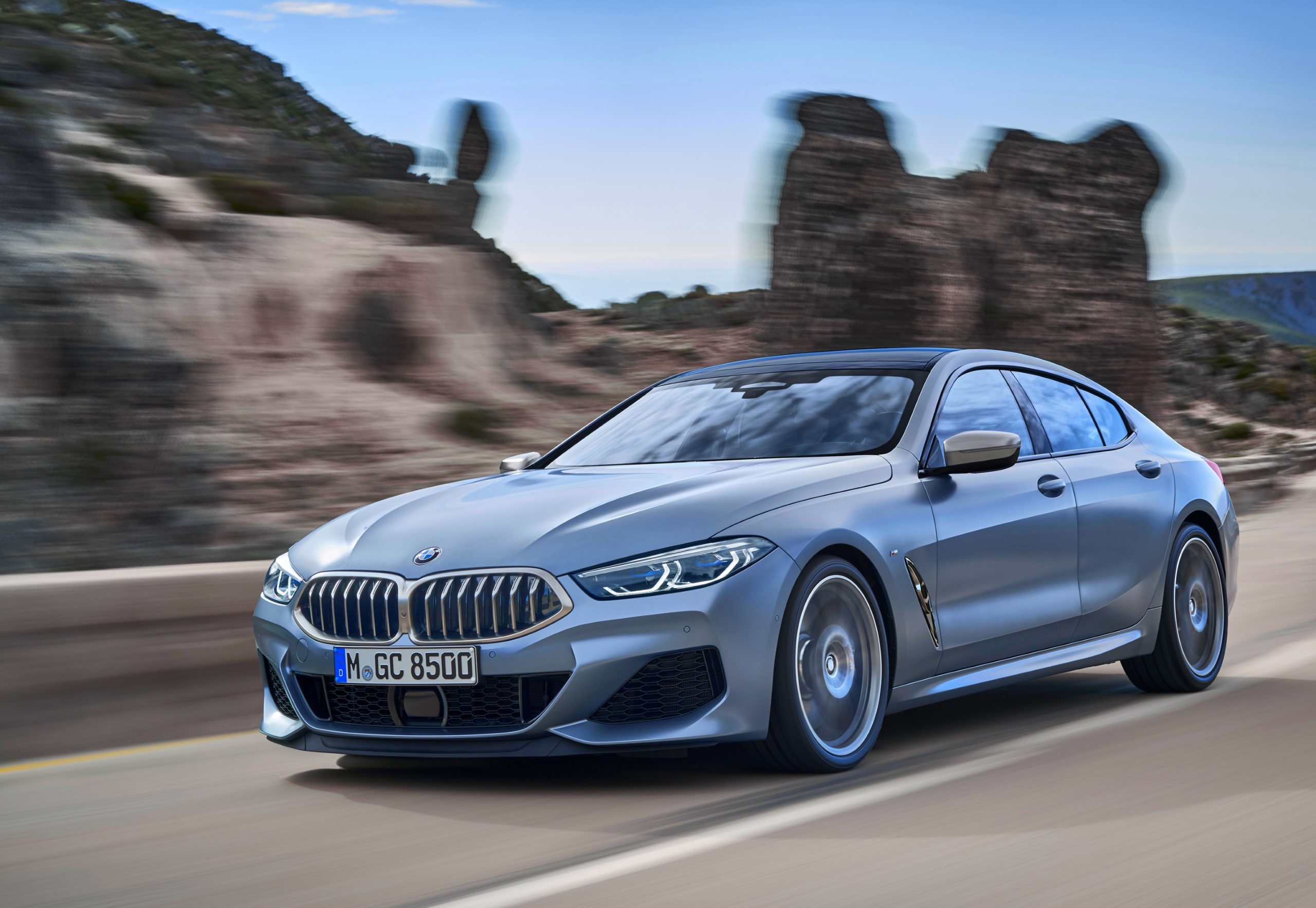 Move on another seven days and BMW launched the G16 8 Series Gran Coupe – combining four-door practicality with the Coupe's superior driving dynamics, the Gran Coupe has a 201mm longer wheelbase compared to the Coupe.A 2WD 840i petrol model is available with 340hp (69,340 OTR), while the M850i (530hp/750Nm – 97,720 OTR) and 840d (320hp/680Nm – 73,915 OTR) models are equipped with xDrive. All the Gran Coupe variants are available to order now, with first customer deliveries from September.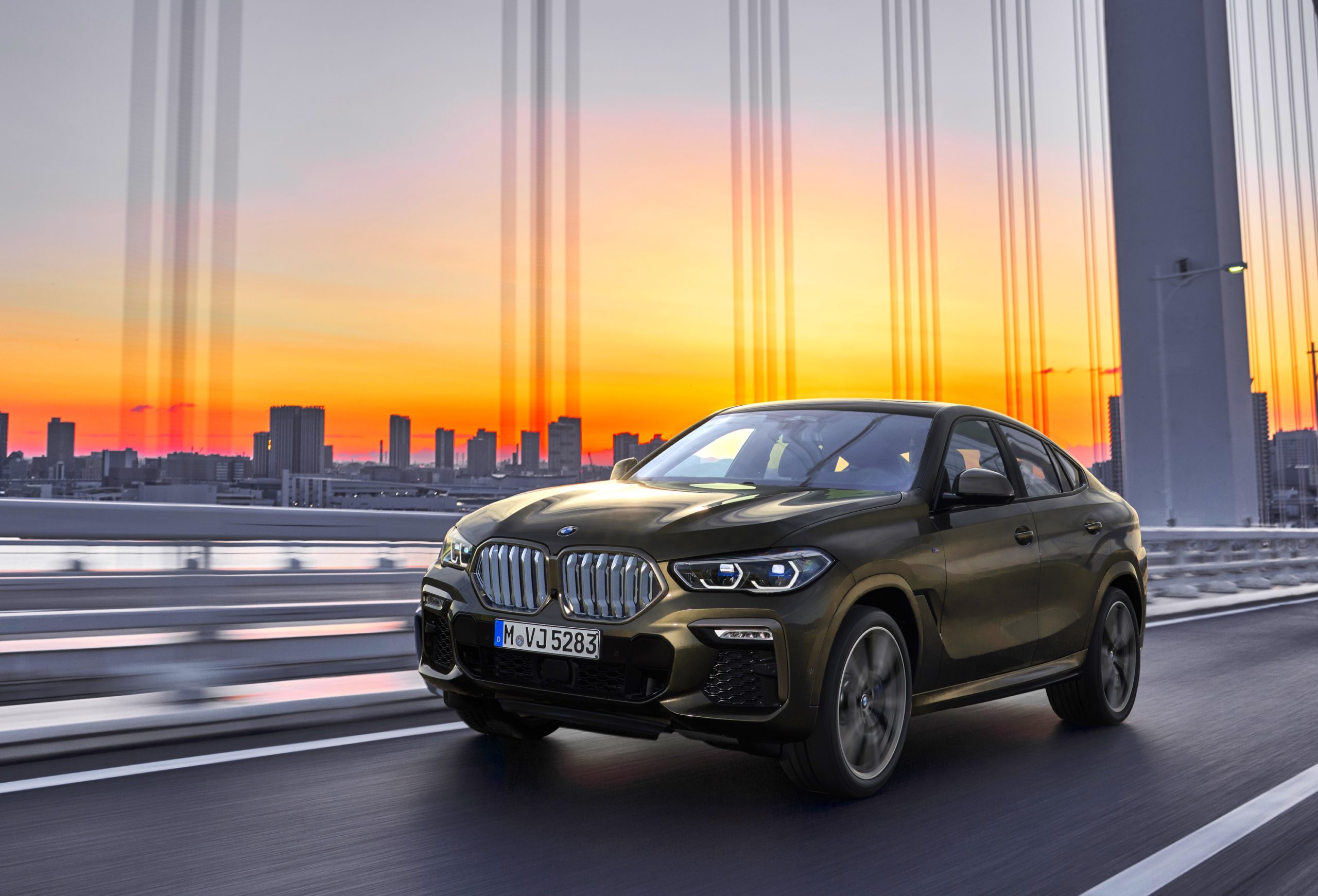 The beginning of July saw BMW launch the all new G06 X6 –
I like the look of this one, although the X6 is like Marmite to most petrolheads and BMW fans alike! The new G06 X6 is available to order now, with first customer deliveries from November.
For more info on all these models, best to visit BMW UK online or your local BMW dealer.
BMW Group beat market trend as they post record first half year sales…
BMW Group sales continued their positive trend, with total sales of 1,252,837 (+0.8%) for the year to date – the first time the company has sold more than 1.25 million vehicles in the first half of the year.
BMW brand sales grew by 1.4% in June; a total of 203,523 vehicles were delivered to customers worldwide. Brand's sales totalled 1,075,959 / +1.6% for the first half of the year – both figures set new records for the brand. BMW X models continue to be the brand's biggest growth drivers; X2 sales are up 19.1%, sales of the X3 rose by 66.6% and deliveries of the X4 increased by 70.8%! Less than three months after market launch, a total of 13,555 luxury BMW X7 models have been delivered to customers. A total of 467,134 BMW X vehicles have been delivered to customers, accounting for 43.4% of the brand's overall sales.
MINI brand sales decreased in the first half of 2019. Year to date sales totalled 174.344 (3.9%) while sales in June decreased by 3.5% to 36,645.
Rolls-Royce sales continue to grow strongly, with a total of 2,534 cars delivered to customers worldwide (+42.3%) in the first half of the year.
BMW moves some engine output from UK due to Brexit…
BMW has confirmed that it has moved some engine output from Britain due to Brexit. Britain is due to leave the EU on 31st October. British engines were being sent to South Africa from Hams Hall, where BMW currently builds the X3, but they would no longer have EU status and the cars would lose their tax-free import status into Europe. A BMW spokesman said the decision has not resulted in a cut to the total number of engines being made at Hams Hall – as production for engines to be used in the US has been increased.
BMW CEO to quit in 2020!
BMW will seek to appoint a new CEO later this month after Harald Krueger announced that he didn't want to extend his contract beyond his current term, which runs until 30th April 2020. Krueger has worked for 27 years at BMW, ten years on the Board of Management, with more than four as the CEO of the BMW Group.
Krueger has been at the helm during a rocky time for the company; the automotive industry has had to move quickly to the whims of politicians who have pushed for the introduction of electrified vehicles on the back of mounting public pressure, plus the 'dieselgate' investigations that have hit the Volkswagen Group and Mercedes-Benz hard still hang over others, including BMW, plus he has overseen BMW being criticised for not introducing a supercar or an M version of the i8, BMW's gradual withdrawal from mainline motorsport, and the latest 'big-grille' styling move that has seen widespread criticism and derision from the auto industry and public alike for this styling faux pas.
The Munich-based carmaker said it will address the issue of CEO succession in mid-July.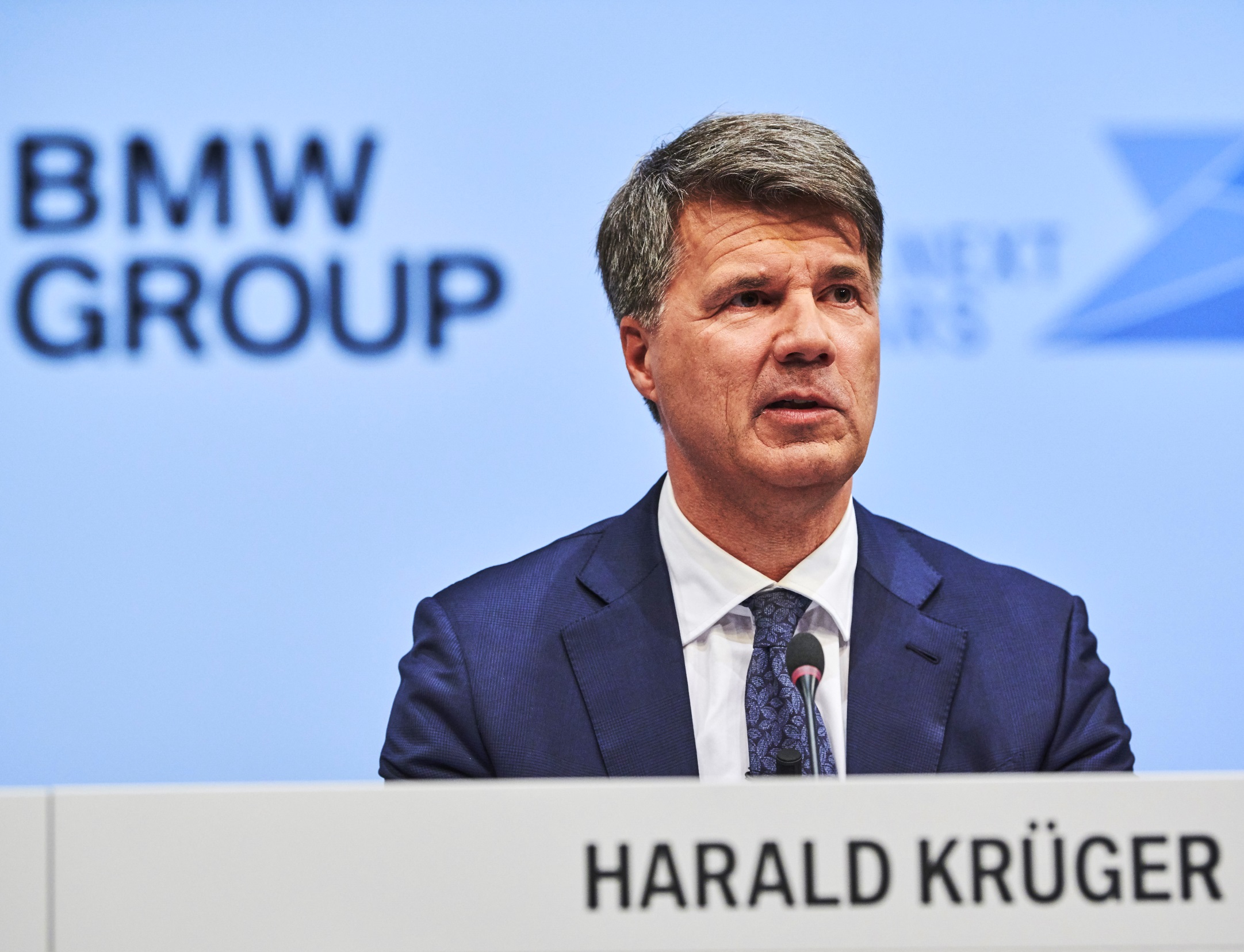 BMW Group opens Mexican plant
Representatives of the Mexican government and the BMW Group officially opened the company's new automotive plant in San Luis Potosi in Mexico recently. BMW has invested more than one billion US dollars in the new production location. The plant, which already employs 2,500 people, will produce 3 Series Saloons and will have a capacity of up to 175,000 units per year once the ramp-up phase is fully completed.