BMW M is embraking on a luxury-segment offensive with a quartet of new high-performance sports cars at the pinnacle of its model range. There has never been an official M8 production car, the first generation 8 series was never given an M Division variant despite the call for one from enthusiasts.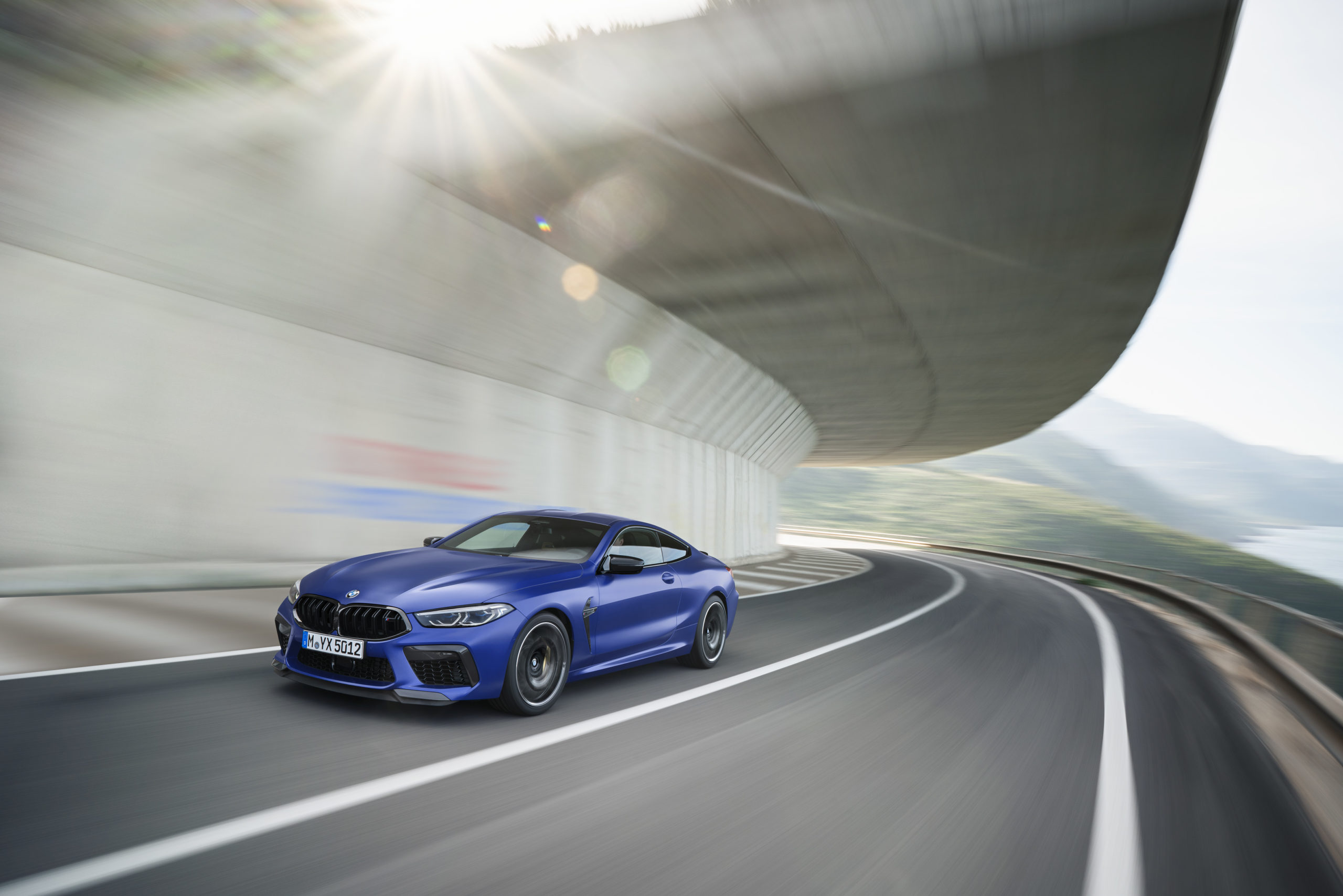 The new BMW M8 models draw the energy for their exceptional performance exploits from the most powerful engine ever developed for a BMW M GmbH car. The high-revving V8 unit with M TwinPower Turbo technology develops 441 kW/600 hp in the new BMW M8 Coupe and new BMW M8 Convertible, and 460 kW/625 hp in the Competition models. The high-performance power unit teams up with an eight-speed M Steptronic transmission with Drivelogic, and the engine's power is channelled to the road via the M xDrive all-wheel-drive system.
The model-specific chassis technology has been designed and tuned with the specific demands of track use in mind. One of the features of the chassis that stands out in particular is a newly developed integrated braking system, an M-specific version of which presents the driver with two different brake pedal feel settings. The new range-topping models from BMW M will celebrate their world premieres as part of the BMW Group #NextGen event taking place at BMW Welt in Munich on 25 – 27 June 2019.
The precise interaction between powertrain, chassis technology and aerodynamics has been carefully honed over the course of intensive testing at the BMW Group's test track in Miramas in southern France, the winter testing centre in Arjeplog, Sweden and the Nrburgring's Nordschleife circuit, along with other race circuits. Experience collected from the development of the BMW M8 GTE racing car also played a role in the configuration process. Under the long, sculpted hood lies the performance-focused character of the engine, transmission and chassis allows the new BMW M8 Coupe and new BMW M8 Convertible to power from 0 to 100 km/h (62 mph) in 3.3 / 3.4 seconds. The new BMW M8 Competition Coupe sprints from 0 to 100 km/h (62 mph) in 3.2 seconds, the new BMW M8 Competition Convertible in 3.3 seconds.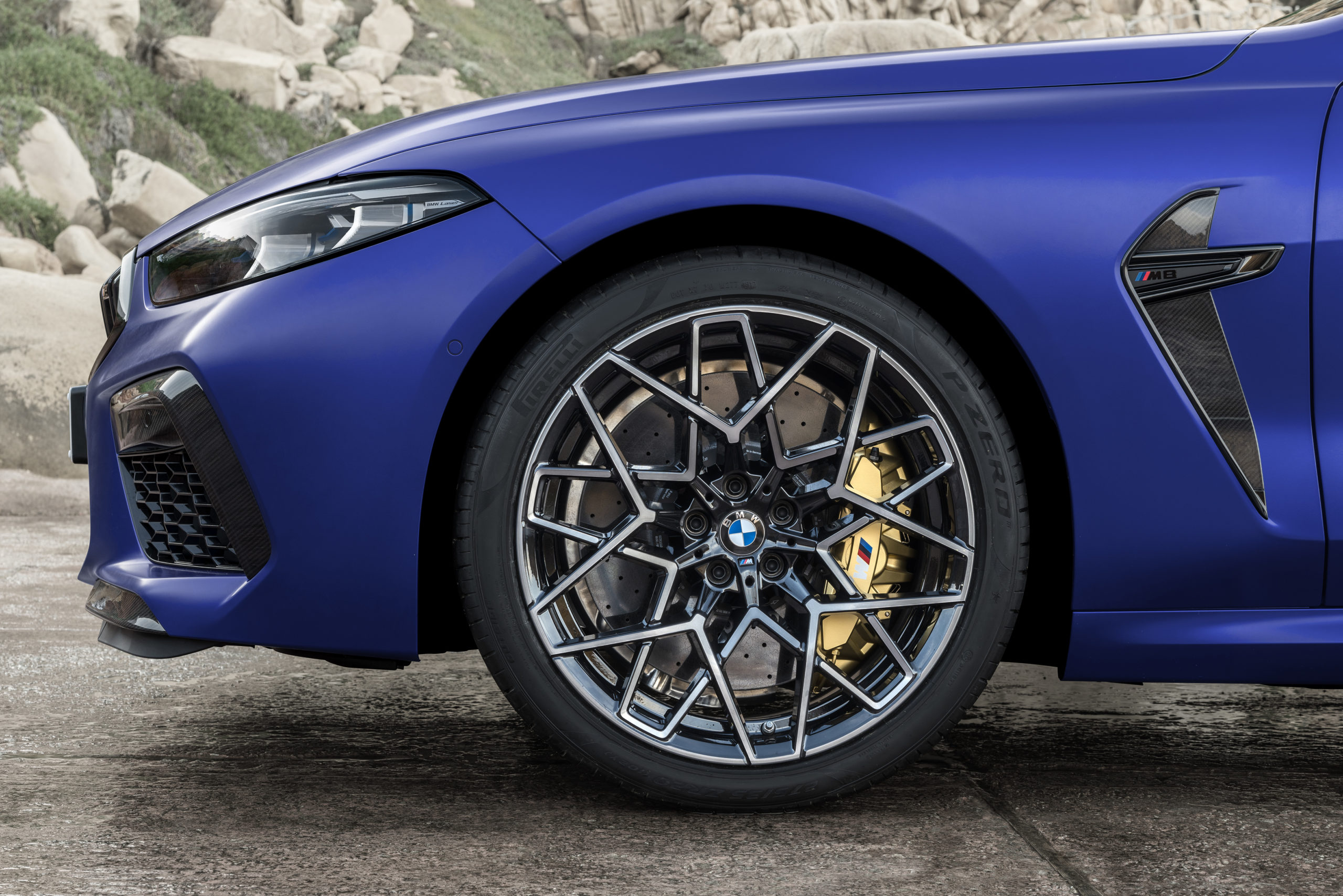 Inside, the new BMW M8 gets a few unique updates that seperate it from its regular siblings. For starters, it gets new seats, with thicker side bolsters and a new diamond-esque inlay pattern. The same pattern is present on the door panels as well and the two-tone colour scheme looks great. It isn't entirely different from the M850i inside but, does feel more special and exciting.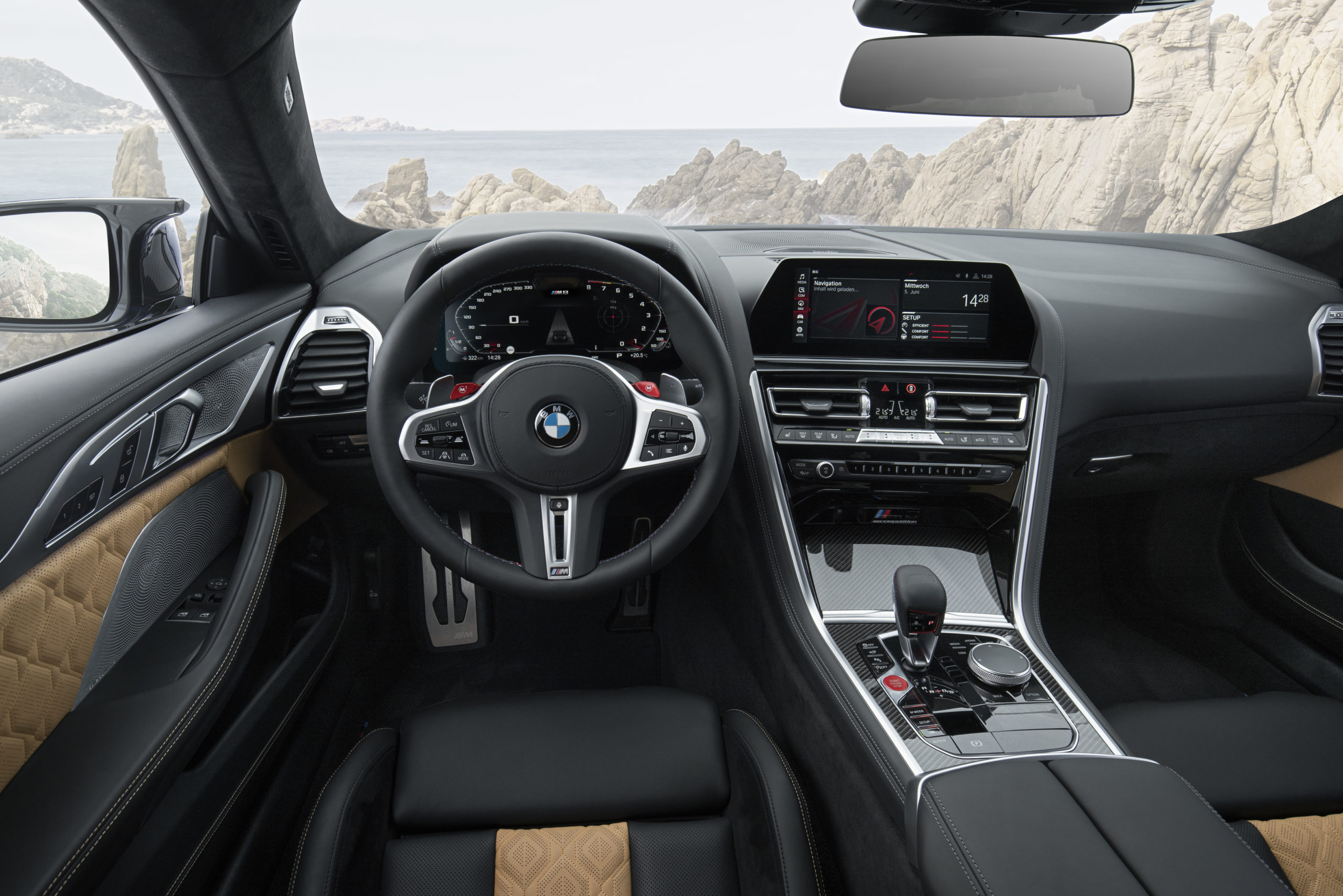 The new BMW M8 and M8 Competition are exactly what enthusiasts hoped they'd be, more powerful, more exciting and better looking than the 8 Series. We wonder how long it will be until we see one of these at our events alongside our already stunning 8 Series register!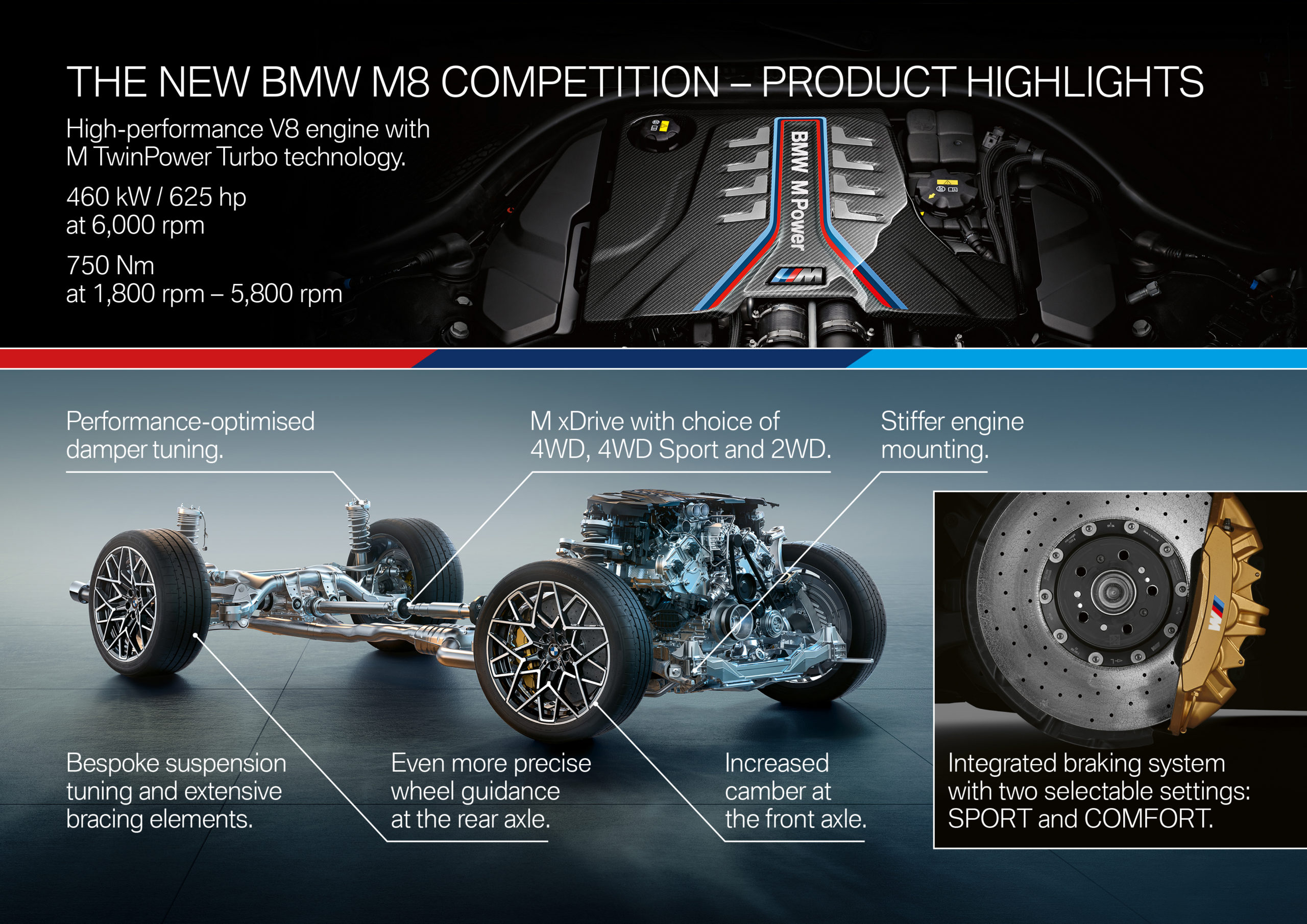 Sources:
https://www.bmwblog.com/2019/06/04/world-premiere-the-first-ever-bmw-m8-coupe/
https://www.press.bmwgroup.com/global/article/detail/T0296150EN/the-new-bmw-m8-coupe-and-bmw-m8-competition-coupe-the-new-bmw-m8-convertible-and-bmw-m8-competition-convertible