While we are staunch fans of BMW and its many great cars, those of us living in the UK feel a glimmer of patriotism and pride when we talk about Morgan, the plucky British (well, not any more…) car company using BMW power plants in classicly styled roadsters and coups.
The stalwart of the Morgan range had been the N62 V8 in the Plus 8 and aero models – providing a beautiful rumble and 'waffle' sound as the burbled past, however, in deference to mother earth and future generations of Morgan buyers, that engine has been replaced for a smaller one. This engine also takes its place in the first all new Morgan, that boats some seriously impressive technical specs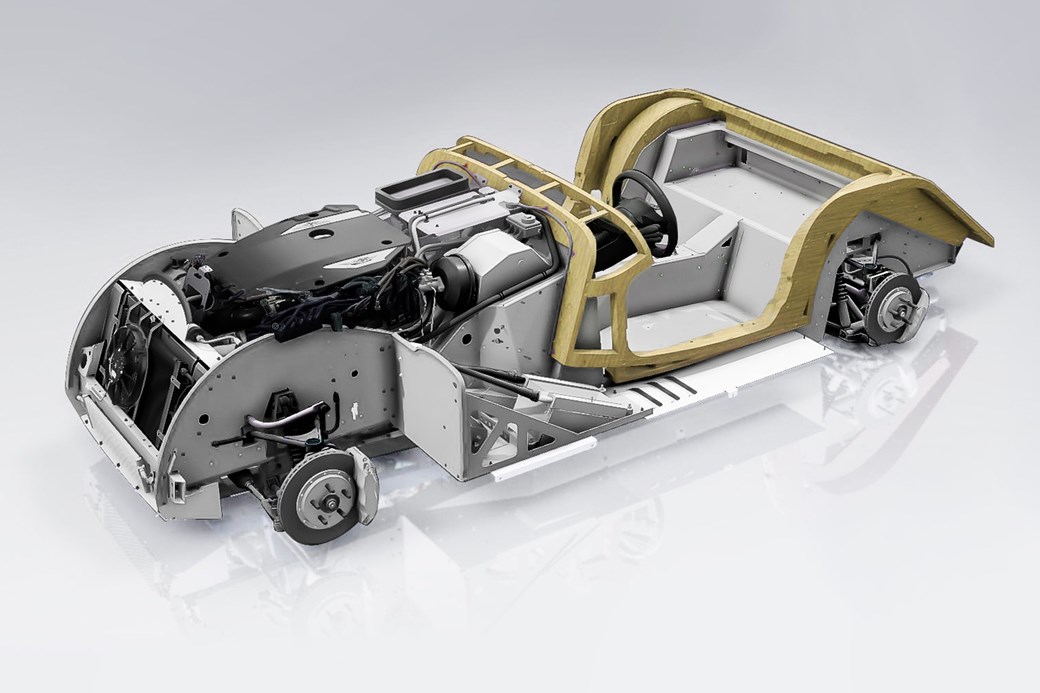 It's not all doom and gloom though, as the engine in question is the B58 3.0 Litre straight-six turbocharged unit, shared with a few cars that some of you may have on order. Those cars being the BMW Z4 M40i, G20 M340i and also the latest Toyota Supra, three admirable stablemates if ever there were!
While not as bassy or classicly suited as the V8, the B58 unit will make for some compelling top trumps stats as well as enhanced driving pleasure. The bonded aluminium chassis itself weighs only 98kg, which with the lighter and lower engine gives the car a dry weight of only 1075kg, this is lower than the hardtop Mazda MX-5 RF, and has double the power.
The more rev happy engine and turbocharger will obviously need some serious cooling after your spirited drives through the Great British countryside, and this is why the Morgan features many cuts, grooves and slots to allow hot air to exit that long bonnet, and it looks all the more aggressive for it!
What is most crucial, though, and the reason a BMW club is talking about a Morgan, is the gearbox issue…
Yes, in case you haven't heard, the Morgan uses the eight-speed automatic 'box from the Z4, and that just doesn't feel right! Not least when it uses the same gear selector as is found in the BMW as well!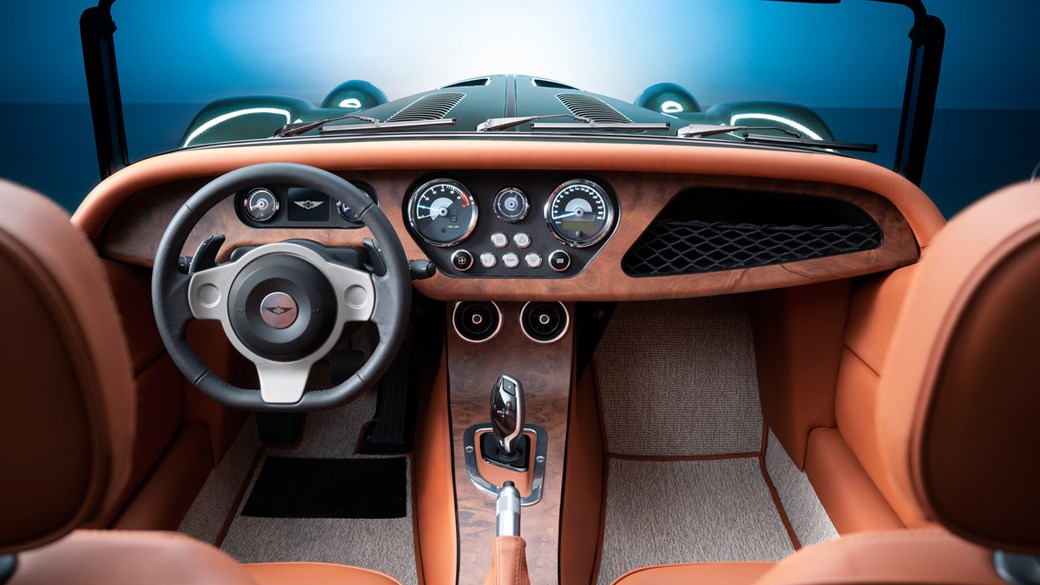 This is where the majority of automotive fans find their main gripe with this offering. While in days gone by the gear selector was a crucial linkage that connected one mechanical part of the cockpit with several important parts of the car, whereas nowadays the system is electrical and is there for simple selection. Why then, was it not possible to reskin the thing?
Maybe the answer to that question goes way above our pay-grade, but still, it's a bit of a shame that they went to all of the effort to re-engineer the car and stumbled on the gear selector.
Despite that, we bet it's still a hoot to drive! Might be even better with a manual…