Luxury Maison teams up with Italian high value tyre making pioneer to introduce a new line of luggage built for today's discerning and demanding globetrotters
With a shared passion for innovation, performance and design, Montblanc and Pirelli have come together to launch a new limited edition trolley collection. Inspired by the spirit of travel exploration, the Montblanc x Pirelli collaboration leans into the tradition of mobility and speed upheld by Pirelli since 1872. The lightweight trolleys with high-performance ball-bearing wheels and precision handle bar are designed for intrepid business and leisure travellers who expect efficiency, reliability and comfort from their luggage. The sleek aesthetics of the trolleys are enhanced with elegant details inspired by iconic design cues including the unmistakable Pirelli tyre tread pattern.
Both Companies have a heritage in mobility and driving innovation that makes today's demanding travel more seamless and their steady global expansion has cemented their place as leaders in their respective fields. Montblanc has been the purveyor of fine luxury companions that have been enhancing the travel experience for over 110 years, from pioneering the non-leaking fountain pen to manufacturing finely crafted leather companions. As the purveyor of high value consumer tyres, Pirelli has been supporting motorsports for over 110 years with cutting edge technology and high-end production excellence.
Based on the original Montblanc #MY4810 trolley design, the Montblanc x Pirelli limited edition was created along with Pirelli Design, specialised in conceiving innovative projects in collaboration with partners par excellence and features:
Blue polycarbonate lightweight shell
Black rubberized leather trimming
360 degree ball-bearing wheels with yellow PIRELLI and curved lines trademarks that draw their inspiration from the famous color codes of Pirelli competition tyres
Multi-stop precision handle bar adorned with collaboration signature
Pirelli's P ZERO wheel tread motif embossed on yellow and black luggage tags and on trolley leather trimming. P ZERO tyre is the Ultra High Performance product combining Pirelli's knowledge gained from Motorsport experience and Pirelli's collaboration with the top car manufacturers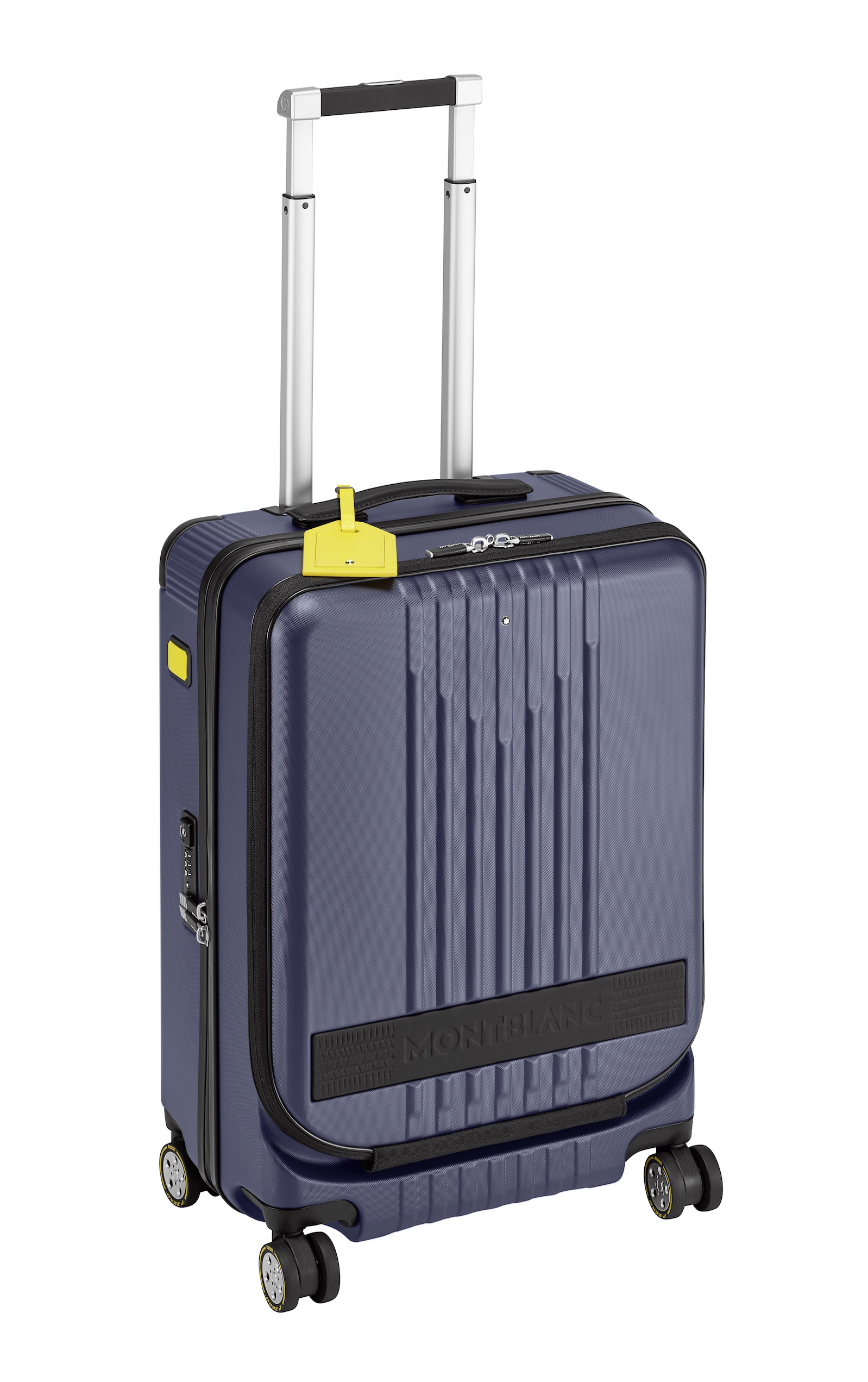 "There are only a few companies that continue to innovate with the same spirit and passion as Pirelli, continuously contributing new technology and equipment to the world of high performance racing but also to luxury motoring experience," says Nicolas Baretzki, Montblanc CEO. "We have paired this unrelenting spirit with Montblanc's own spirit of exploration to create travel companions that would offer the best durability, reliability and enhanced mobility for today's traveller, but with a stylish Pirelli twist to complement the Montblanc design."
The Montblanc x Pirelli limited edition is made up of a #MY4810 trolley cabin and a #MY4810 trolley cabin with pocket, with just 5000 pieces available. The collection will be launched during the FORMULA 1 HEINEKEN CHINESE GRAND PRIX 2019 in Shanghai where Pirelli is the Global Tyre Partner for the FIA Formula One World Championship .
About Montblanc
Synonymous with excellence in craftsmanship and design, Montblanc has been pushing the boundaries of innovation ever since the Maison first revolutionized the culture of writing in 1906. Ingenuity and imagination continue to be driving forces for the Maison today as it advances its expression of fine craftsmanship across product categories: luxury writing instruments, watches, leather goods, new technologies and accessories. Reflecting upon its ongoing mission to create fine lifetime companions born from bold ideas and expertly crafted through the skills of the Maison's artisans, the iconic Montblanc Emblem has become the ultimate seal of performance, quality and an expression of sophisticated style. With its origins deeply rooted in the culture of handwriting, Montblanc continues to assert its cultural commitment around the world honouring modern day patrons who support the advancement of the arts, as well as wide-ranging initiatives that promote arts and culture.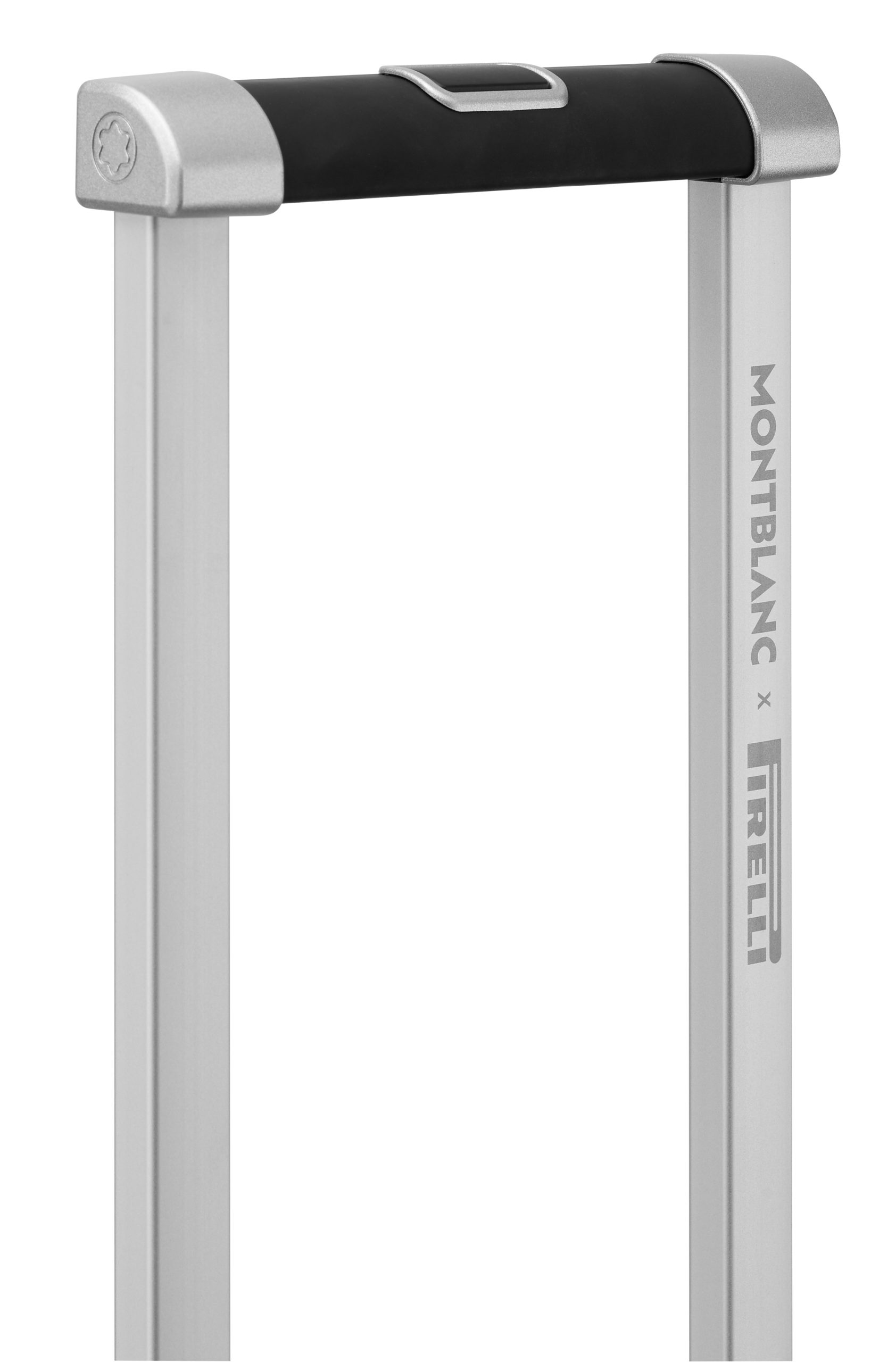 About Pirelli
Established in 1872, Pirelli is among some of the world's leading tyre producers and the only one exclusively focused on consumer tyres (car, motorbike and bicycle) and associated services. Pirelli has a distinct positioning in high value tyres, characterised by an advanced technology with more than 2,400 homologations obtained, thanks to partnerships with the most prestigious car manufacturers in the world. In order to achieve the highest levels of performance, safety and containment of environmental impact, Pirelli has always been strongly committed to research and development, in which it invested 6.1% of revenue from high-value products in 2018. Involved in motorsport since 1907, Pirelli has been the exclusive official tyre partner of the FIA Formula One World Championship since 2011 and has just renewed the agreement until 2023. Pirelli Design, in line with Pirelli's strategic focus on the Prestige and Premium car segments, develops targeted design projects in collaboration with a select number of partners that represent excellence in their respective areas of business, with the ultimate aim of offering products that are unique and iconic.
Information for Press:
All Information and images are available to download on the Montblanc Press Lounge: https://press.montblanc.com/