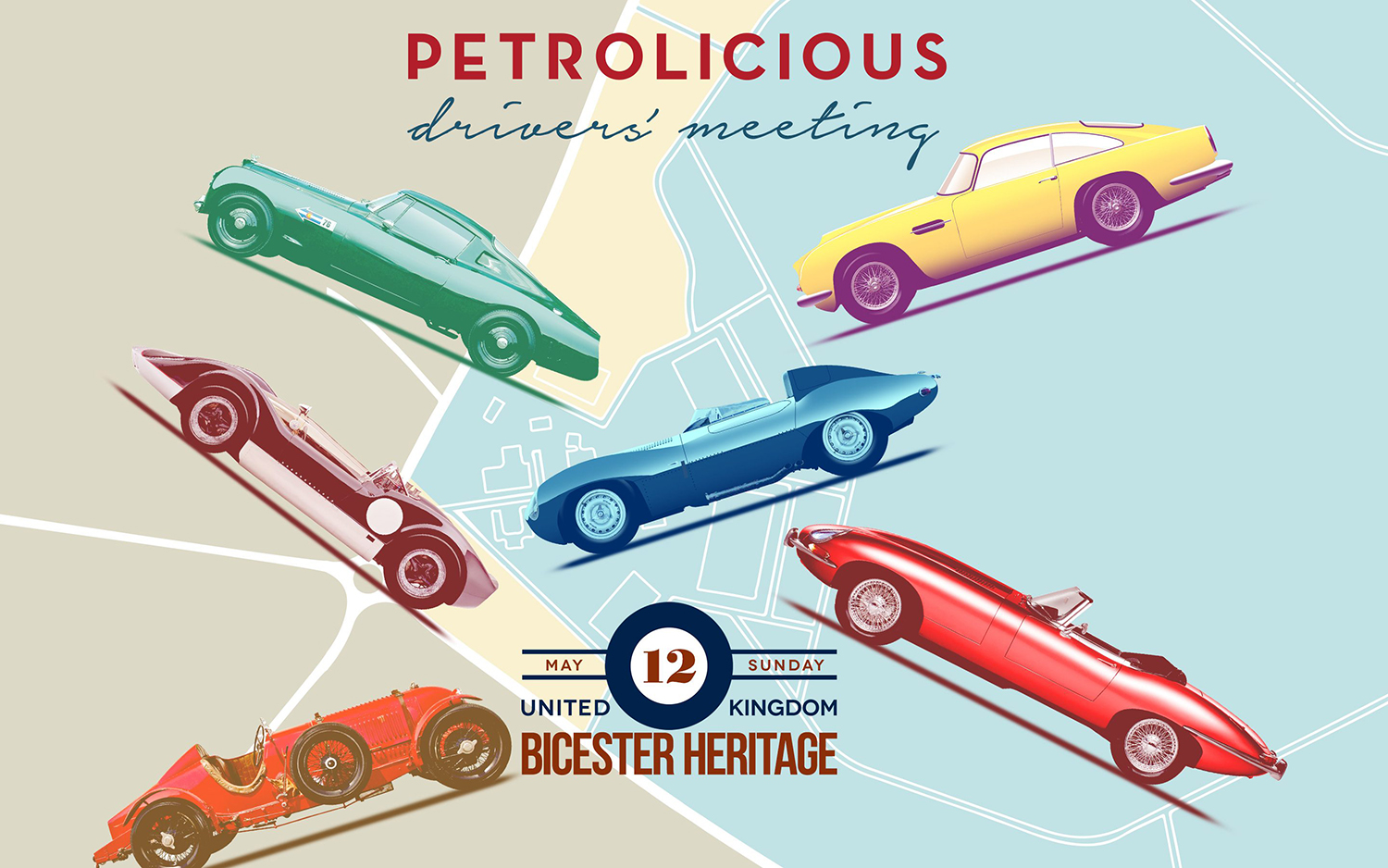 The first ever Petrolicious Drivers' Meeting, to be held on Sunday, May 12 at Bicester Heritage, marks the first Petrolicious event to be held outside of North America. The BMW Car Club GB will be joining a limited selection of other premium UK car clubs in a Joint Clubs Display, which features a car from their membership that has a particularly outstanding story.
MX-5 Owners Club members are invited to pre-purchase their tickets using the supplied Code (PETBMW19), which will give them access to a Members' Lounge with coffee, other amenities and special benefits to help them get the most out of the day. Click HERE.
Our very own Richard Baxter and his E30 M3 Sport Evo will be featured in the show among other very special cars from other Clubs, if you want to buy tickets to the Drivers' Meeting, click HERE. Scroll below to read the full Petrolicious feature on the car.
The Nrburgring is a place of mystique and borderline excessive hype, but anyone who's ever driven a lap at speed will testify that every bit of hyperbole is justified.
BMW Car Club member Richard Baxter has spent the better part of a decade living out the best possible 'Green Hell' fantasies by lapping the 'Ring in his 1990 BMW E30 M3 Sport Evolution, a homologation special built to race at the Nrburgring and other venues in the most competitive and iconic era for road-based touring cars. All up, Baxter reckons that he's probably done 250 laps of the Nordschleife in this M3.
But back to the late 1990s, which were Baxter's early days as a BMW Car Club member finding his feet in the depths of motorsport, the club ran what they called 'Better Driving Days' at tracks such as Silverstone, Donington, and Cadwell Park. Baxter drove an E28 M5 and was interested in club track days but was nervous about using his everyday pride and joy for fear of damage or mechanical failure. His fears were quickly put aside during an early visit to Silverstone.
'I decided that I would go along to a couple of track days to watch, and I was standing around people getting ready and preparing their cars, and I just thought, I want to go now. I just want to do it,' he says. 'So I went over to the desk and they had some space. I borrowed a helmet, did the driver briefing, jumped in the car and went screaming around Silverstone.'
That split decision would change the course of Baxter's relationship with his favourite Bavarian marque and suddenly he was looking for a track car.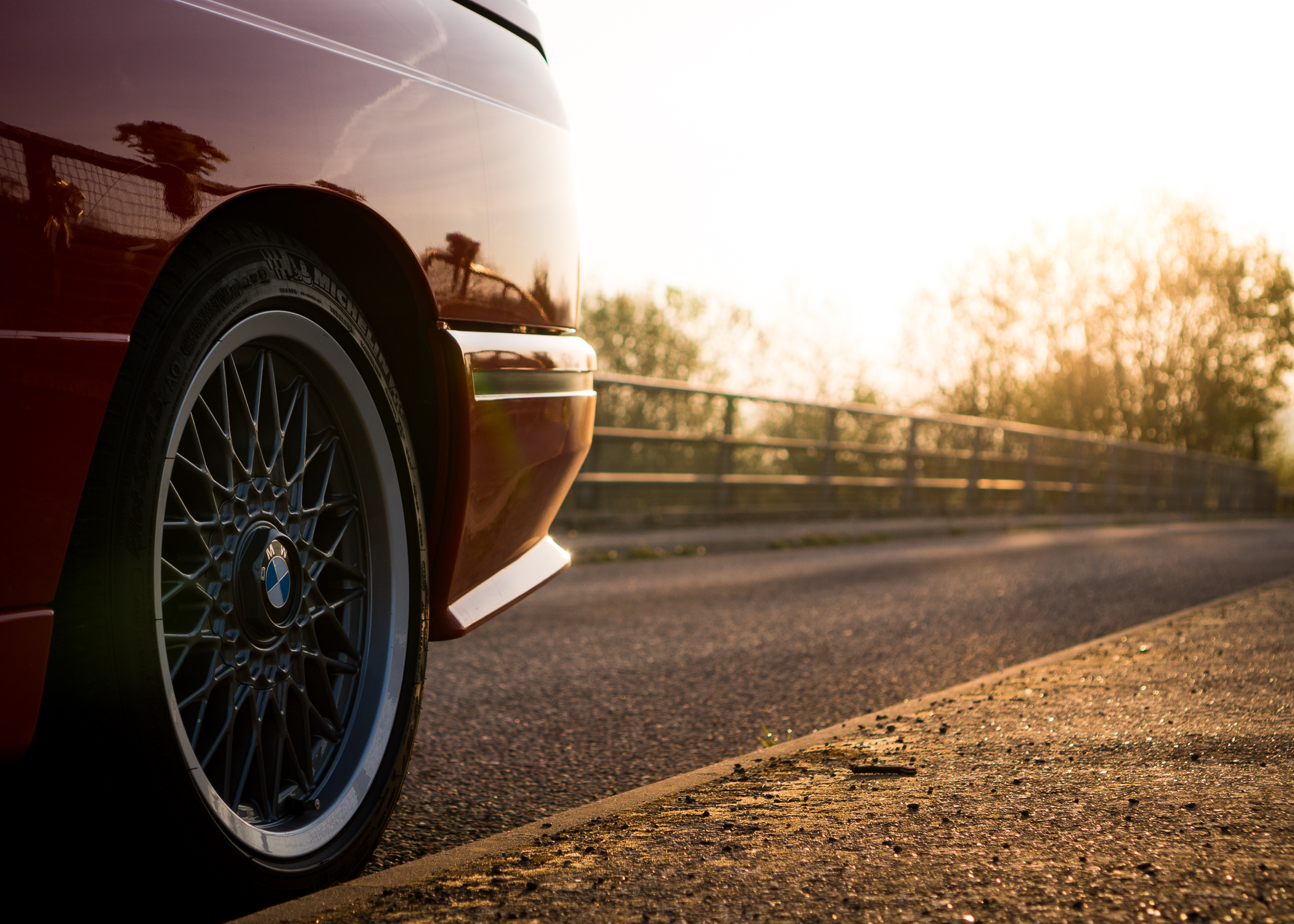 Baxter decided that a cheap E30 M3 would be the logical next step and he negotiated to buy a white, non-sunroof 2.3 from Bristol for 2,500. This was 1999, remember. The deal fell through on collection morning when the seller phoned to say that the steering rack had failed and on retelling the story later that day, a friend mentioned that he knew of a one-owner, 74,000-mile M3 Sport Evo for sale in Southern Germany. A deal was done and Richard had his track car.
Six hundred examples of the Sport Evo were built in late 1989-early 1990 and they were the third evolutionary step as BMW Motorsport continued to tweak its Group A touring car to ever-evolving worldwide regulations. With a bigger bore and larger stroke crankshaft, capacity was up from 2.3 to 2.5-litres, with larger inlet valves, sodium filled exhaust valves, a different camshaft and a larger exhaust manifold that meant a jump in power to 238 bhp at 7,000rpm.
The glass was thinner, boot lid and bumpers were lighter, the front fog lamps were ditched in favour of brake cooling ducts and the diameter of the front wheel arches were increased by 10mm so that race teams could fit 18-inch wheels. And the nerdiest trick of all was how the front and rear spoilers became adjustable – 'Monza' for low drag, 'Normal' and 'Nrburgring' for high downforce.
With the huge experience of the club's old hand track-rats guiding his way, Baxter learnt to perfect the subtle nuances of high-speed track driving in this most balanced of vehicles.
As tracks were ticked off and the miles racked up, Baxter gradually honed the Sport Evo with complimentary modifications such as a complete AC Schnitzer suspension package, itself developed on the Nordschleife and benefitting from modern damper technology. British tracks were ticked off, but Baxter really found his, and the Sport Evo's second home at the Nrburgring.
He'd visit a couple of times a year for two or three days at a time, driving the M3 there and back each time. 'It's very difficult to beat the Nrburgring,' says Baxter. 'The M3 is such a benign car, it's all cohesive, so the car feels at one when you drive it. The inertia of the car, maybe it's something subconscious or to do with how light it is, but it's incredibly agile so you can just slot it wherever you want.'
Baxter even found himself using the Sport Evo as his everyday transport in London, where the combination of light weight and low inertia made it particularly adept in traffic and on the tight and narrow suburban streets. As the odometer crept toward an eye-opening 250,000-miles, the Sport Evo was becoming tired and was getting a little rusty. In 2006 he took it off the road for a freshen-up.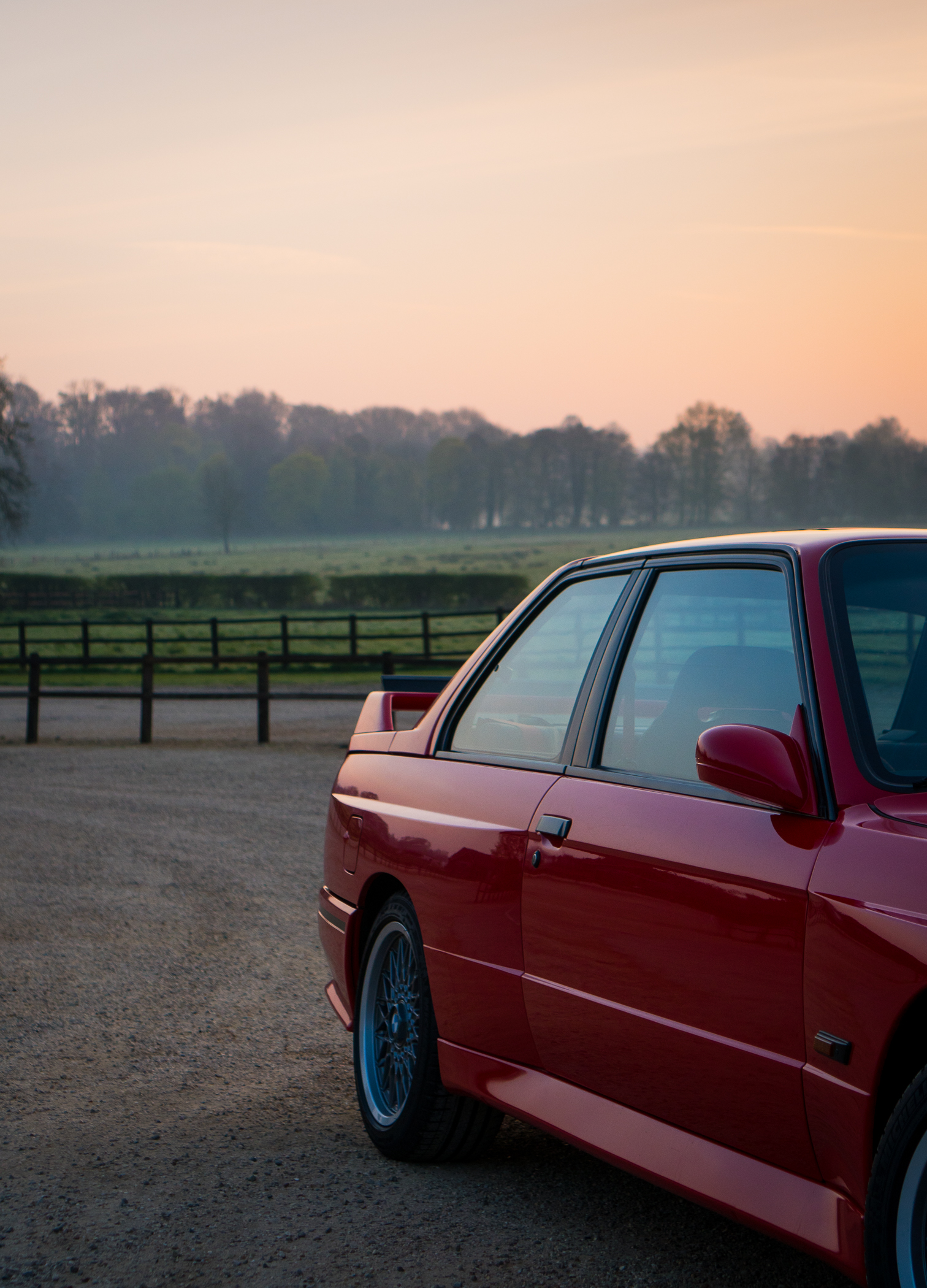 A warning about the timing chain failing at high mileages prompted an engine teardown and rebuild, but inspection revealed minimal wear. The rust issues were rectified, components underneath were painted and plated and paint issues with the car were sorted.
The Sport Evo's life as the dedicated track weapon came to an end in 2007 when Baxter acquired a genuine Team Zakspeed E30 M3 as raced in the 1989 DTM season, which now takes care of his desire for fast track driving. He's had that around the Nrburgring too and has driven it at the Goodwood Festival of Speed and it is miles ahead of the road car.
'That's a proper track car and therefore there's no need to take the Sport Evo on track anymore because when you drive the road car against the race car, you find that the road car is just so wooly,' he says. 'You've got rubber bushes everywhere, you sit so high, whereas the race car is rose-jointed, it sits low, you've got massive tyres, it's a completely different animal.'
The Sport Evo still takes pride of place in Richard's collection, and with more than 260,000-miles on its odometer, is still used on sunny weekends. Further recent restoration has included the engine bay being repainted and, after waiting 14 years for BMW to supply the correct fabric, the interior has been re-trimmed.
Recently Baxter took it to the BMW Car Club's Southern Concours in Dorset, revelling in the road car's deftness of touch and the way it goads you on to push harder on the twisting A-roads. Of his time in the club, which included a stint as chairman, Baxter notes how the various aspects have helped him develop his love for the cars.
'We've had so many good times at the track with members, and I would never have received the level of driver training that I did at the Nrburgring, that was all through the club,' he says. 'The specialists, their knowledge and the contacts both here and in Germany have been invaluable. And my time as chairman, when I had access to the BMW press cars and spent multiple days with each new M-car as they came out, was brilliant. We used to do these tours to Europe called Cannonball Runs where, at some point on the trip, you'd have to max your car out. When the conditions were right on the Autobahn, you'd go for it, sometimes on your own, sometimes chasing other members.'
In this regard the club has almost acted as Baxter's enabler, transforming him from a track. Novice in a road car to a Nordschleife veteran with an ex-DTM car in his garage. 'The guiding hand in that process has been invaluable,' says Baxter.