Despite bracing ourselves for the long five-hour train journey from Aberystwyth to London, we were excited for another fun-filled weekend in the big smoke. We couldn't quite believe how fast the past year had gone since we were last at the ExCel!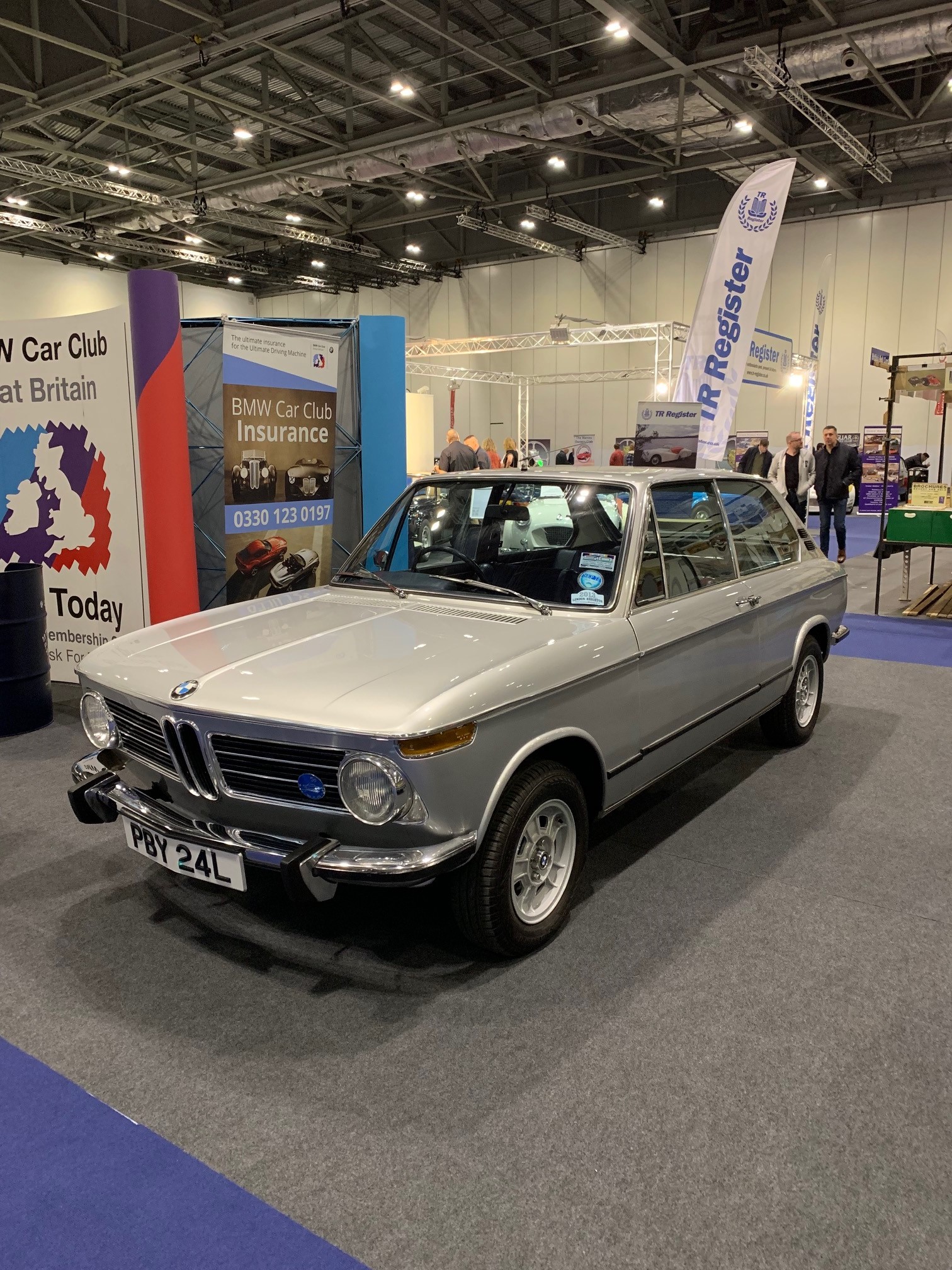 Pushing ourselves through the crowds of people we eventually found our spectacularly silver BMWCC stand, and what a breathtaking display we had! BMW UK had kindly donated the stunning pre-war 328 and the Roberto Ravaglia edition E30 M3, alongside our members' BMWs, the Batmobile, CSL, 02 and the M535i. Our stand was up there with one of the best looking at the show and definitely pulled in crowds of enthusiasts throughout the whole weekend. We were shocked with how many people had previously owned a 2002; after seeing Club member Tim Cook's pristine 02 on the stand, they were all gutted that they didn't keep hold of their Bavarian beauties! Kav's magnificent M535i was definitely a head turner with the ultimate sharknose!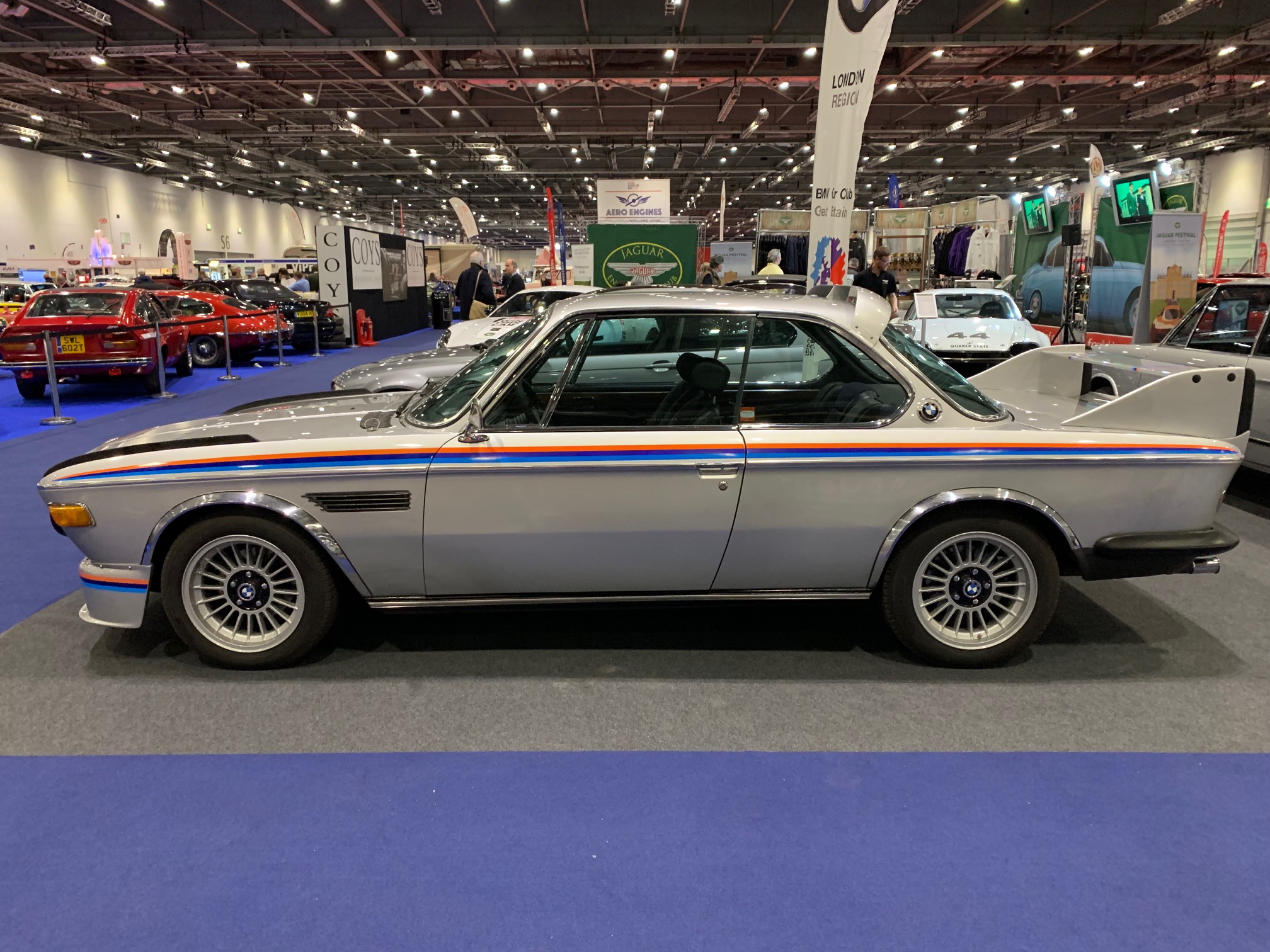 The weekend was a successful one. We signed up 30 new members and a few renewed their membership at the show; we hope you all thoroughly enjoy your year with the Club. We had new members from all over the country with different BMWs, ranging from spectacular sporty Ms to exhilarating X's!! Our new BMWCC branded jackets and coats were also launched at the show, selling well and generating a lot of interest over the weekend. We even convinced Chairman, Jamal to purchase his very own BMWCC padded coat! Interested in buying your own BMWCC jacket? Don't worry, we have a massive range of stock, simply visit our Club shop and purchase yours online or come and see us at future Club events.
Our social media pages were filled with great impressions and engagement from our posts. Instagram soared with 13,656 story impressions and 21,010 feed impressions from fellow BMW enthusiasts. Our live videos were also a massive hit with followers, with 1.9 thousand views on our Facebook live video. This gave all of our followers a taste of what our silver themed stand looked like and how amazingly the retro theme stood out at the show!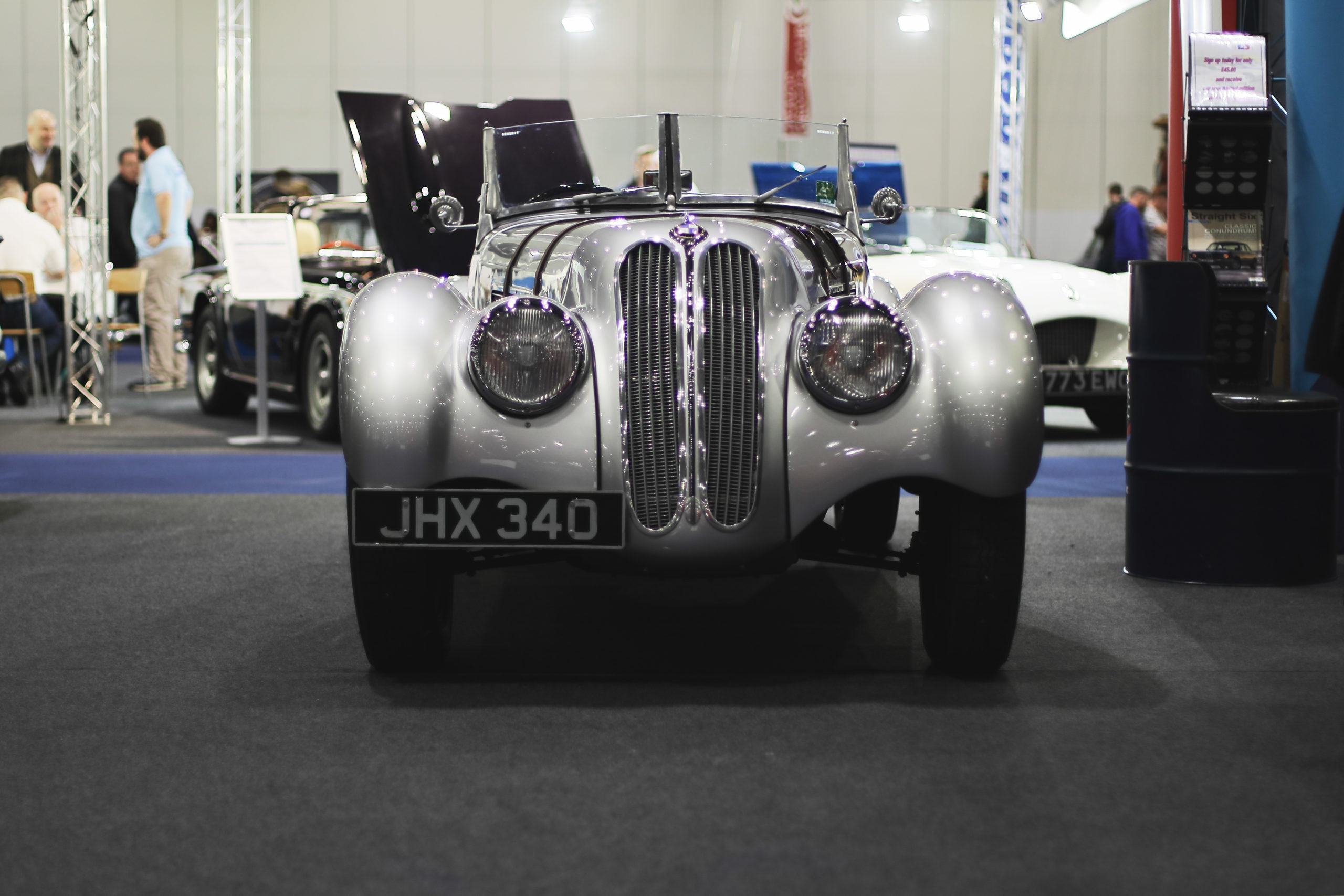 It is always great to see our London Region members at the show. A big thank you to Pat, Kos, Silas, Kai and last but never least, Richard Stern for all of your help, knowledge and humour over the weekend; to our members who donate us their precious cars for the stand; and to BMW UK who are generous enough to supply us with their stunning collection year in year out…
But for now it's over and out London Classic 2019… See you in 2020 for another spectacular event!!
Take a look at our journey to the big smoke here: https://www.youtube.com/watch?v=V4mo3-Pxgp0&t=9s
words by Alex Jones and Jasmine Davies
*Full article featured in April 2019 edition of Straight Six