On days with crystal blue skies in February it is invariably freezing, when the days are milk of magnesia they tend to be uninspiring. What better time therefore to look forward to the up and coming events this spring and summer.
14th April – 'Southern Concours' at Sherbourne Castle, Dorset DT9 5NR
Home to Sir Walter Raleigh for over 20 years! This Car Club event has grown and grown. With the castle, beautiful gardens and coffee shop it makes an ideal family day out. 6.50 per adult and children go free. We are looking for a full complement of the Sharknose cars and one of each M Power model…
https://bmwcarclubgb.uk/events/2019/04/southern_concours__m_power_collection_launch_2019.html
16th to 19th May – 'Sharknose Goes Dutch' Across the ferry to our 4* hotel (Inc. B&B and evening meal) in Loosdrecht situated on the side of a picturesque lake with secure parking and just 40 minutes from the event. Now in it's tenth year at Autotron Rosmalen, where we will have reserved parking.
The Dutch and German own these Sharknose on a different level to us in the UK where the numbers and variations are much greater, this is the event not to miss and we round of the trip with a visit to the Louwman museum.
7th to 10th June – 'Laon, France' M Power. This is now such an established event and organized locally by a cooperative of businesses who generously spoil the event with coffees, pastries and Champagne. Located just a 100 miles or so from Calais and adjacent to the Champagne region. Very close to the former 1950/60's Reims race circuit, the grandstands and pits still remain and where we will congregate for a photoshoot.
With a Friday lunchtime stop on the journey down, a non competitive rally on the Saturday which takes in local rural villages, on empty driving roads with the locals out waving and cheering. On the Sunday, the Castle town of Laon is closed to traffic and where a 5 km route is established around the town, one can enjoy driving the circuit for 3 hours or simply pull off at the many street side cafes and enjoy the festive atmosphere.
This is an event like no other and where a large group of M Cars will provide a huge spectacle that the French don't often see, the 4* hotel is superb in a nice district and with underground car parking – an excellent social and motoring event!
26th to 28th July – Silverstone Classic – Now a firm favourite national event, early bird tickets are available 2 for 1 before May 31st. A wonderful opportunity to meet and park at the infield Club display. From the hospitable Club marquee one can enjoy the event in and around the circuit and return for refreshment and rest knowing that your pride and joy is being enjoyed & appreciated on the Club display. Club display and discount code available in Straight Six magazine or from club HQ- 01970 267989.
https://bmwcarclubgb.uk/events/2019/07/silverstone_classic_car_show_2019.html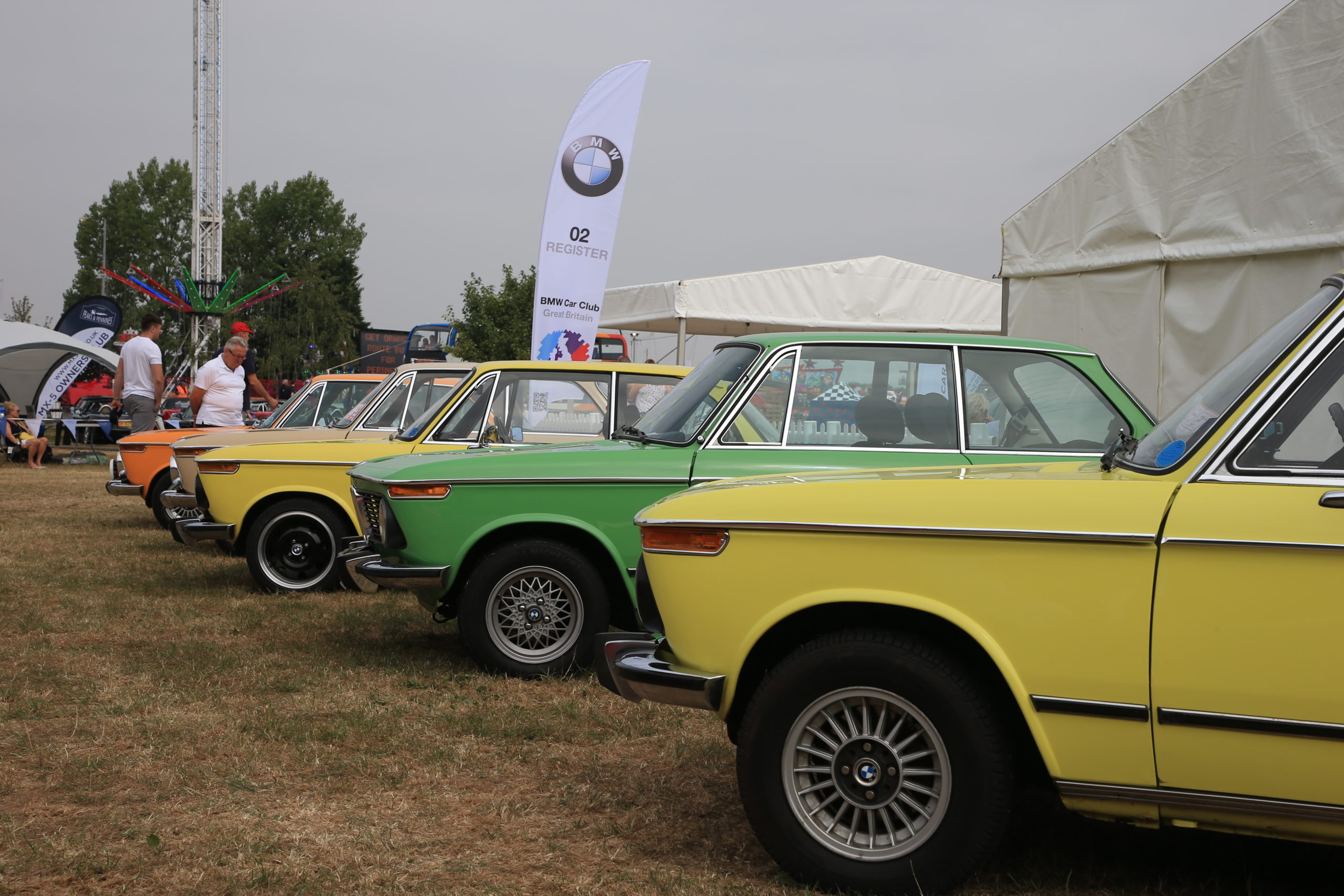 11th August – National Festival- Gaydon – Warwickshire – On the back of two excellent National events, we will finally now have the space available to do this show justice as the huge 4 year building programme comes to an end.
This year we will be creating an 'M Power village'… Tickets go on sale April 8th!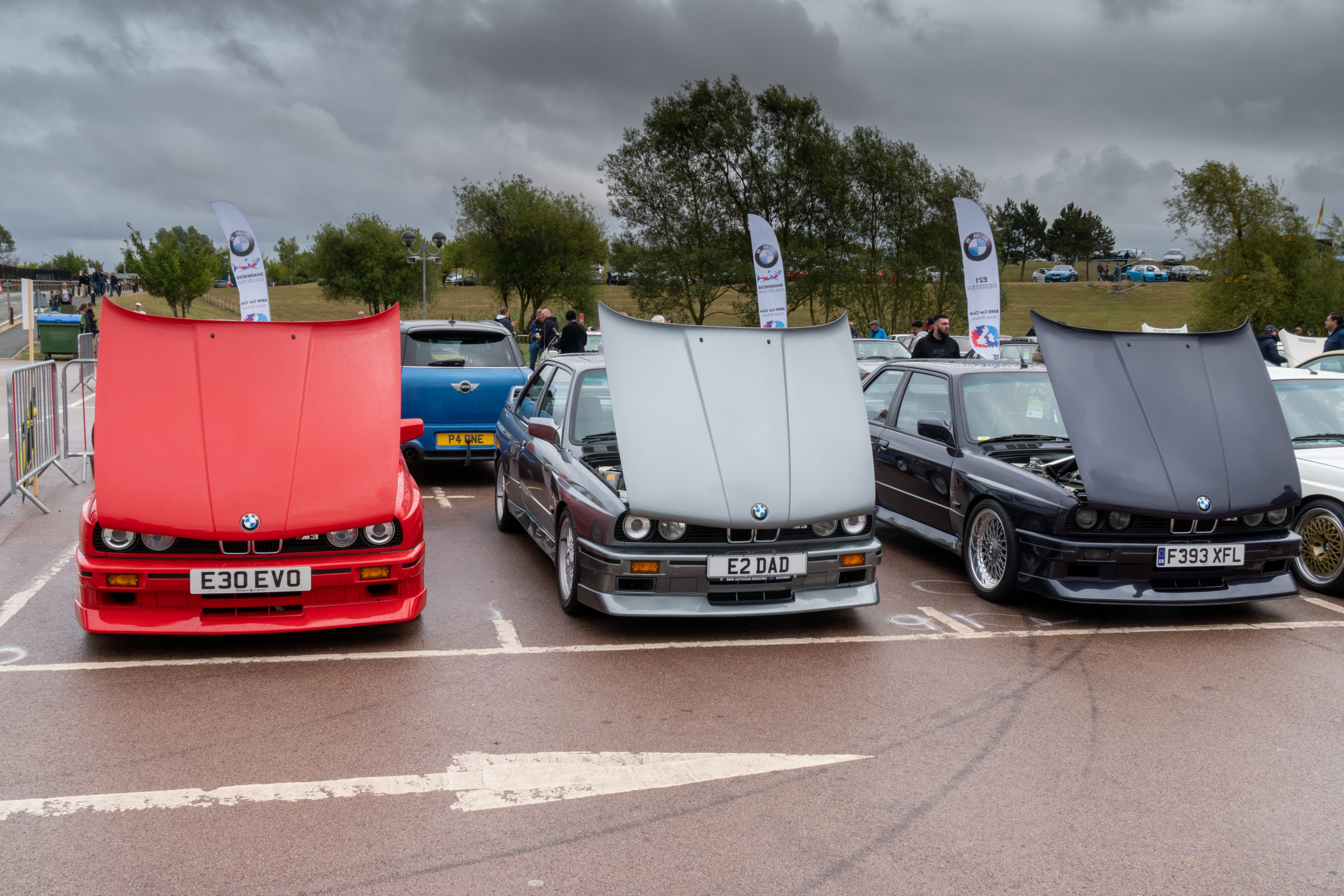 In case you have missed an excellent article "Ultimate Driving Machines" BMW's first-gen M Cars by James Mann – Classic & Thoroughbred Sports Cars. You will find this on our own web site and makes for a gratuitous read.
https://bmwcarclubgb.uk/news/all/2019/01/02/ultimate_driving_machines_bmws_firstgen_mcars.html