Words and images by Mani Singh Hayer
A few weeks ago, I was invited for a fantastic tour and behind the scenes look at Sytner BMW's brand-new retail centre in Sheffield. What makes this centre unique, apart from its size, is that it encompasses an M Studio, one of only three in the world!
On arrival in the car park, you are greeted with just the sheer size of the centre. The centre is 5.5 acres all under one roof and over three floors. To give you a sense of the size, all in all approximately 1,000 cars can be stored at the centre if required over the three floors.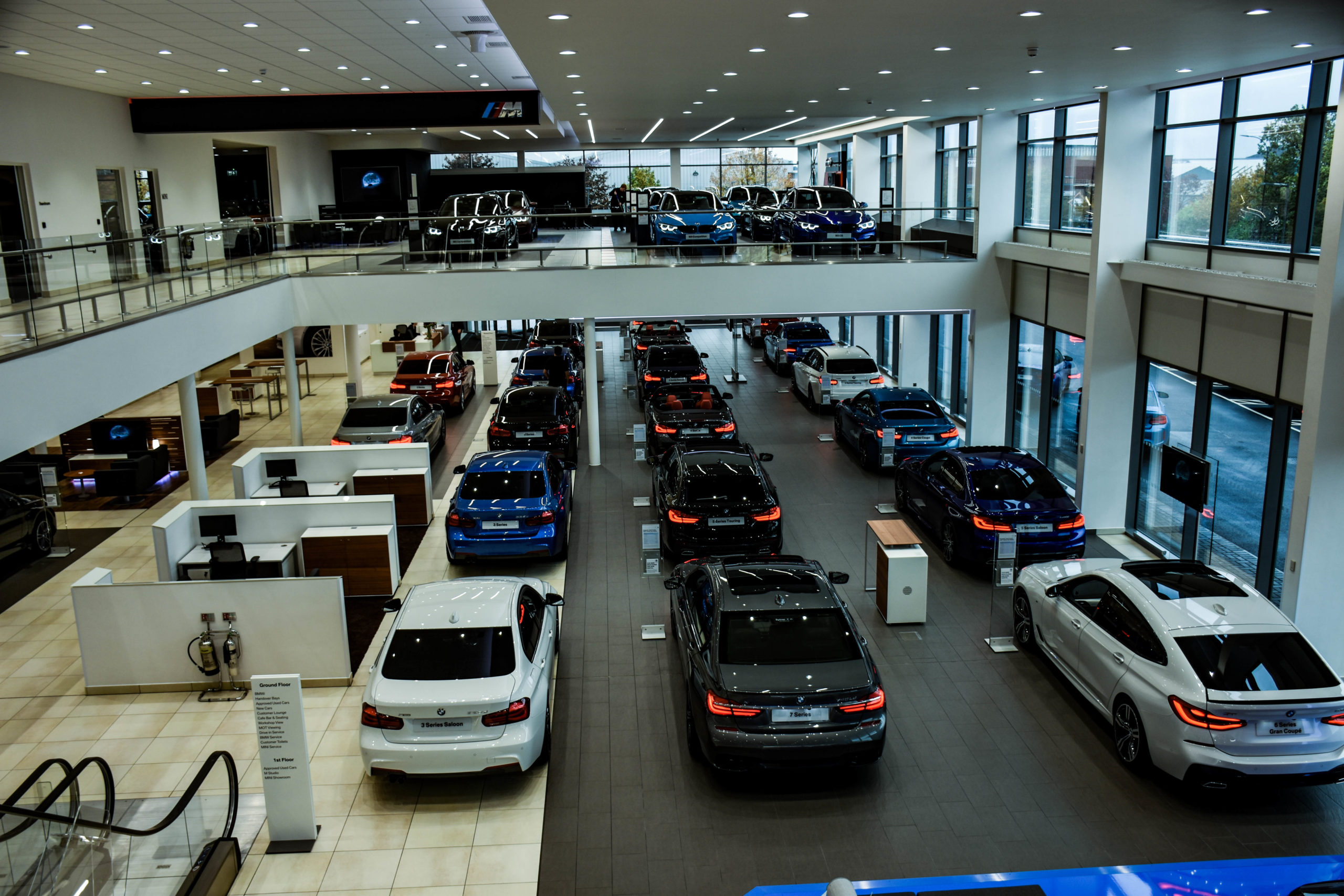 As you enter the ground floor, the usual array of BMW's latest offerings is on display, most of them with their iconic 'icon LED' lights switched on, which adds a nice touch as you can really see the subtle design differences in the light design arrangement from say a G11 7 series to a G30 5 series. Moving further down the new car showroom, you see the great collection of X series vehicles lined up. Seeing them in this arrangement does help for those who are in a situation as to whether to go for an X1 or an X3; an X2 or an X4.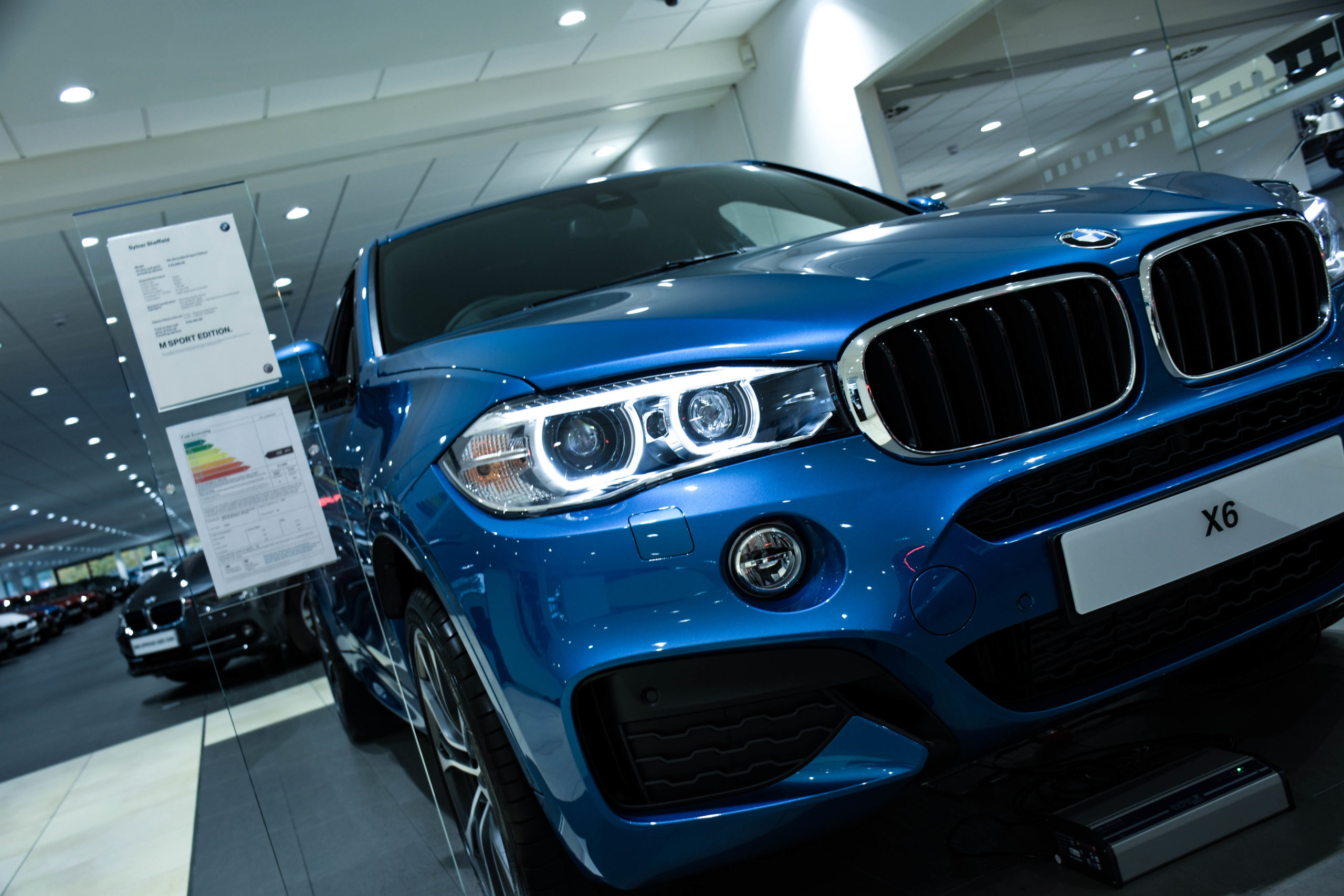 Proudly hanging on the wall are the various colour, trim and leather selections available for each series when specifying your new BMW. What I like about this is the increase in exterior paint selections by BMW and finally having a choice of colours other than white, grey or black!
As you enter the Approved Used Car area on the ground floor, you are once again in awe at the number of vehicles on display. What I was most interested to hear from my host Dave is that whilst it looks very difficult to get a car out of the showroom due to there being so many other cars in the way, it was designed so that only one car has to be moved to get a car out, and I was able to see that at work. Clearly, a lot of planning and thought has gone into the design and operation of the centre to ensure maximum efficiency.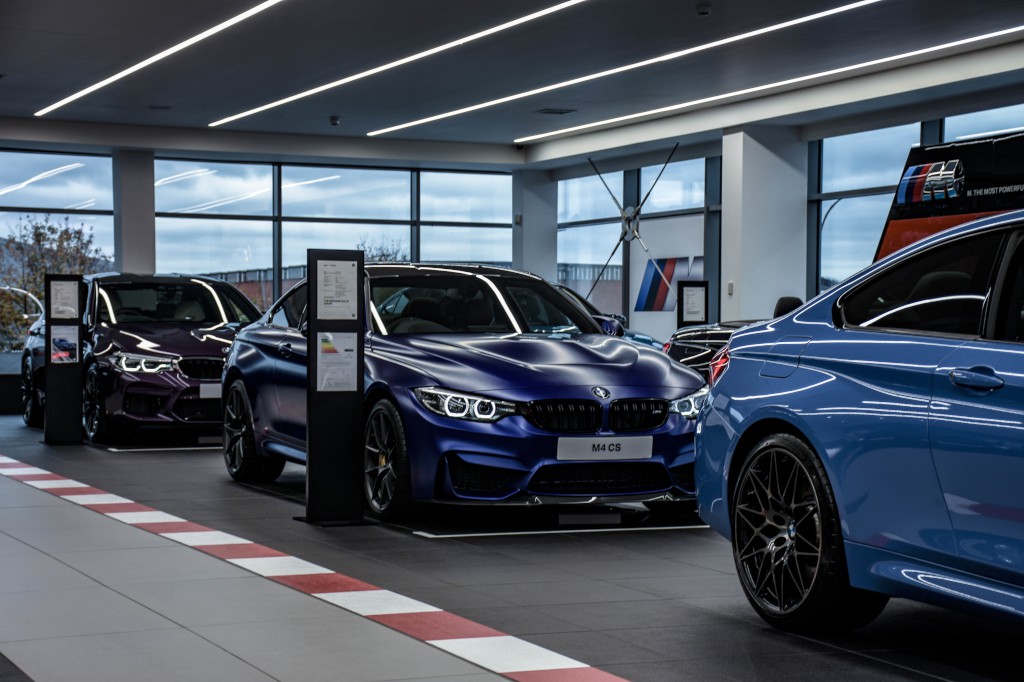 Whilst the ground floor also houses two Handover Rooms for BMW (and one for MINI, more on that later), it of course also has the workshop, which can accommodate a whopping 42 bays. A lot of thought has gone into the ergonomics of the workshop to ensure laptops, fluids, air lines and ramps are all easily accessible with safety being at the forefront. The area was immaculate as my host said that everyone is committed to a clean and safe environment.
Staying on the ground floor and over to the service side, this centre is the first dealership in the UK to have a four-lane drive-through for BMW/MINI, which allows for efficiency.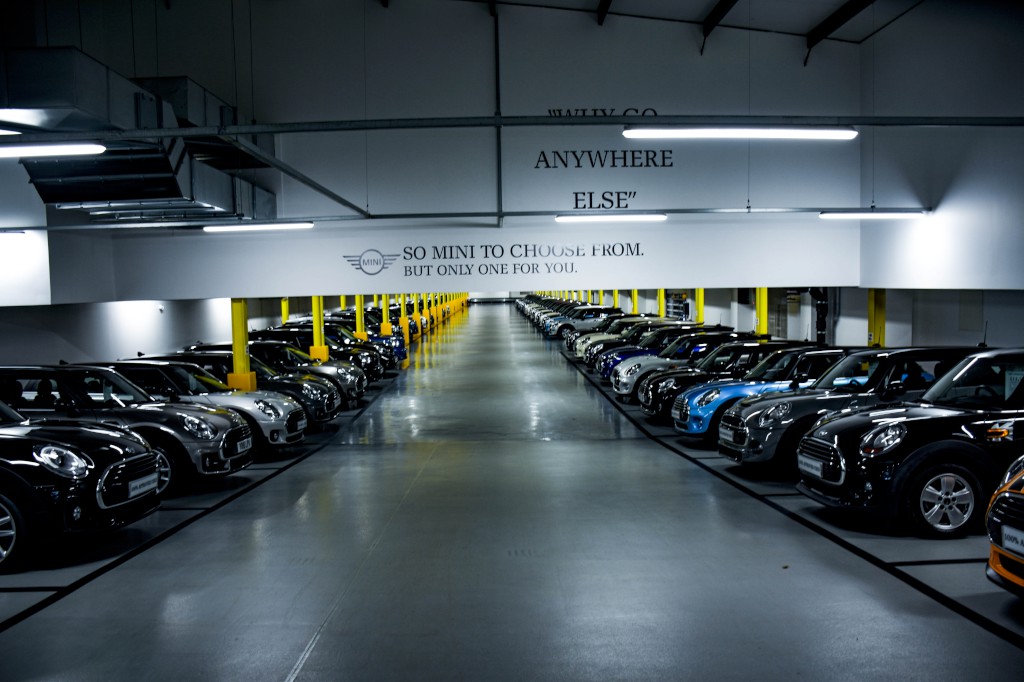 The parts department, service, private business rooms and the fantastic Isetta bar are located just a few feet away. One innovation I really liked is that every time a car is brought into the service area, it is driven over a pad/sensor which measures the tyre tread of each tyre automatically, and takes only a matter of seconds.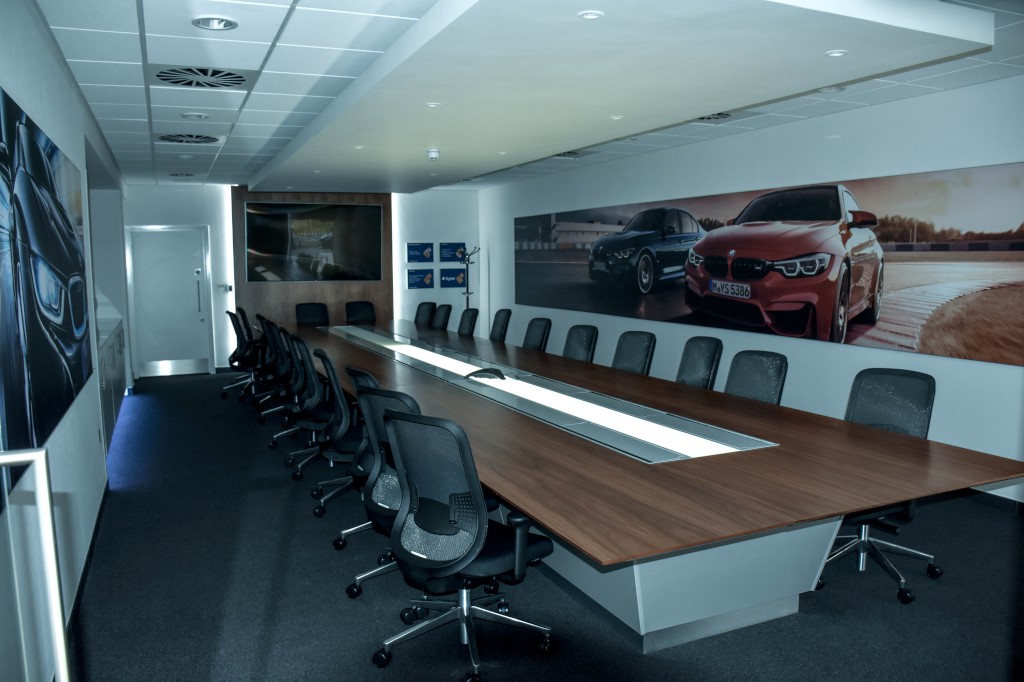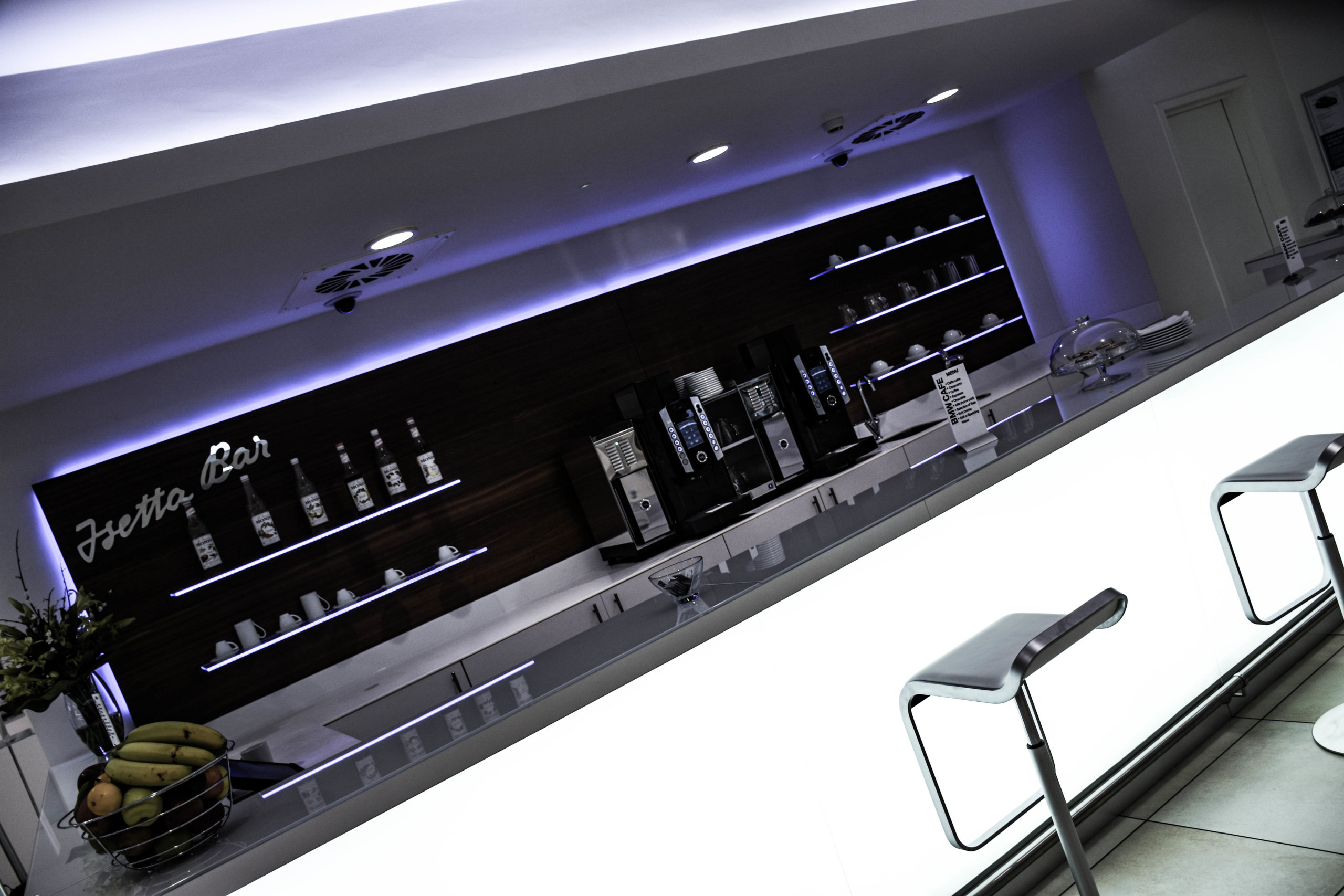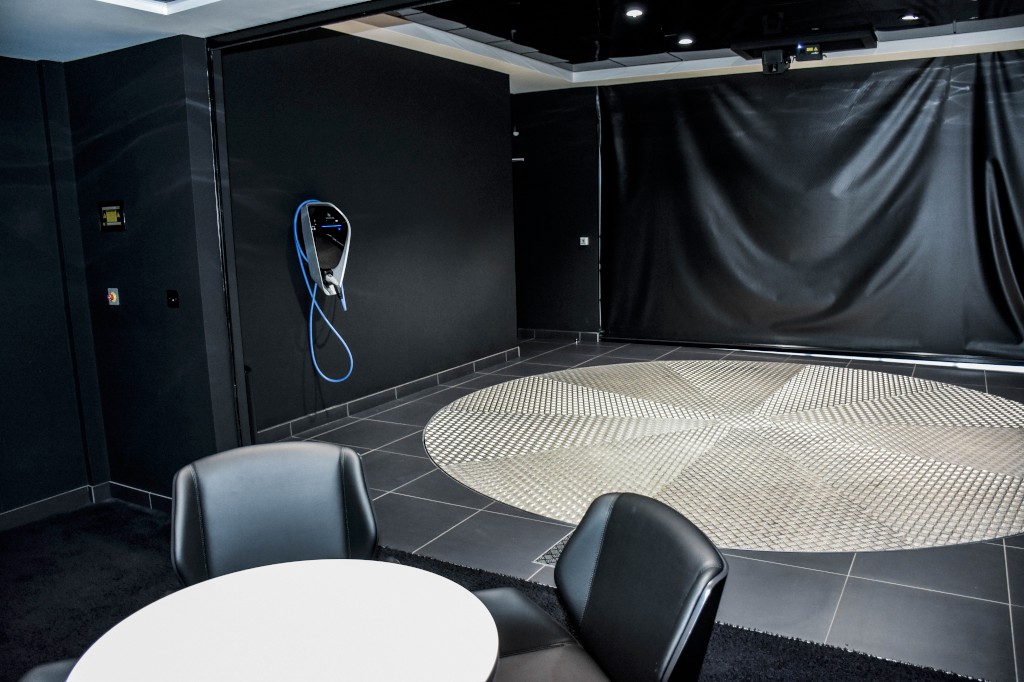 Those who are collecting their brand-new MINI at this centre are very much in for a treat as the two available MINI handover rooms are no ordinary handover rooms. It's very much an occasion and event in that there is a video presentation, smoke, music, lights and then the screen lifts to reveal your new MINI on a turntable. A nice touch, I think!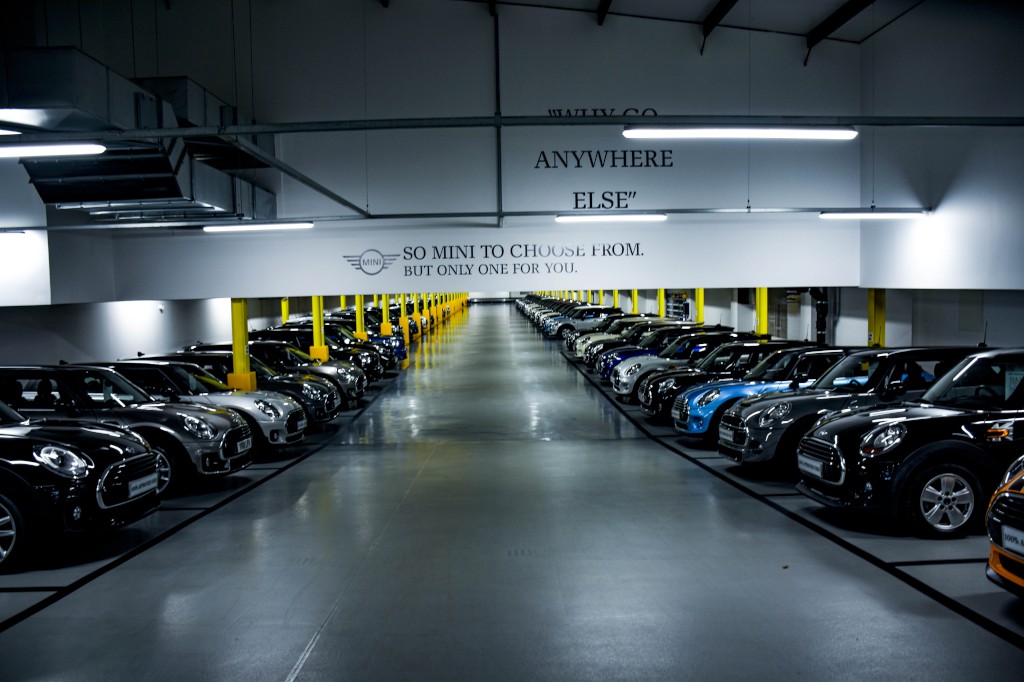 Moving up to the first floor, and you are greeted with yet more Approved Used Cars, all looking immaculate under the centre lighting. However, a couple of special mentions must be made. Firstly, there is a lovely Z1 on display which belongs to a customer of the centre and is there for display only. And secondly, our very own Steve Haslam's gorgeous E46 M3 CSL is also on display (and for sale I believe, I did not ask how much but it is price on application).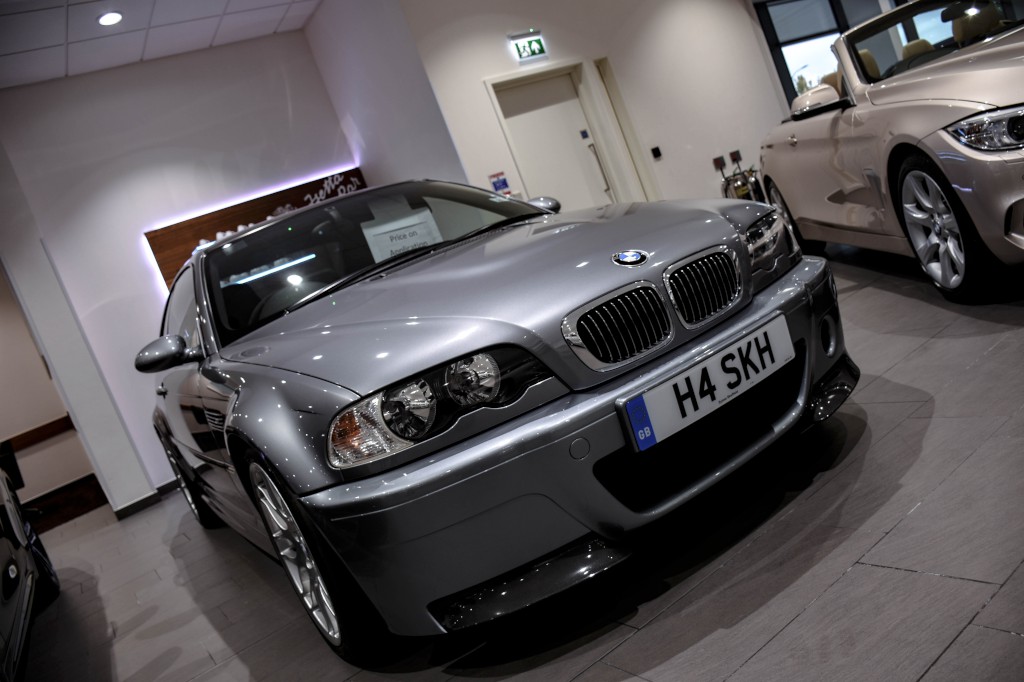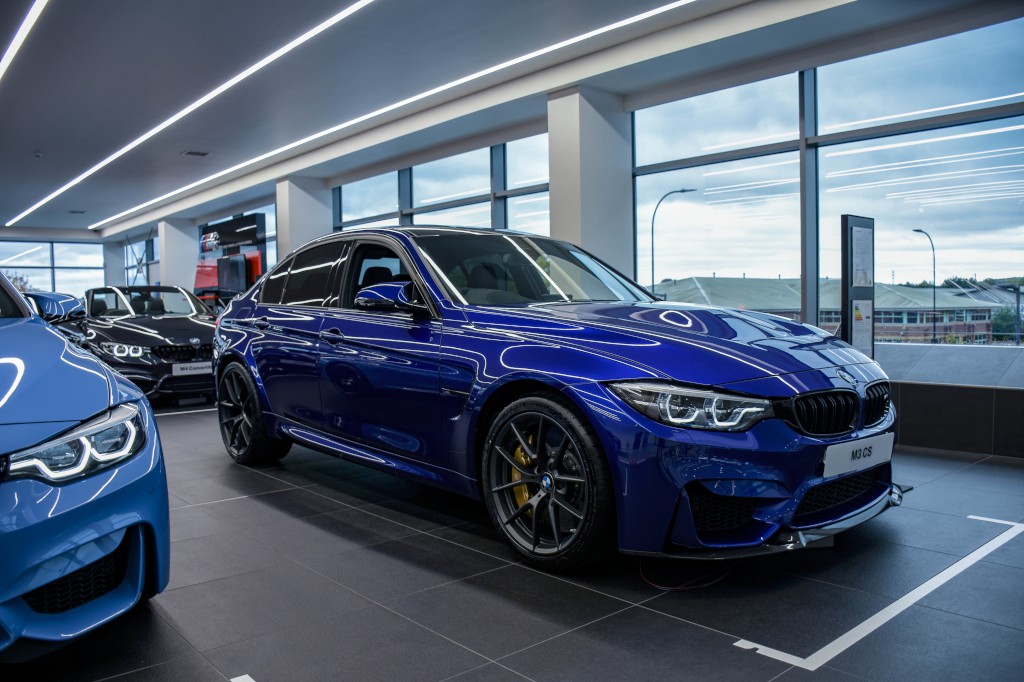 Across the way on the first floor is the businesses' boardroom and also an opportunity to look down at the new car showroom. It's this image here that really made me think of how similar the new car showroom looks to that of BMW Welt with practically every series of BMW on display.
Moving further down on the first floor and we get to the M Studio. Having never seen an M Studio before, I was really keen to understand more about this and see it. The M Studio showcases the current range of M cars in a unique M environment and caters where one can explore the world of M cars and M accessories. You can really see the difference in terms of colours and environment from the BMW new car showroom and the M Studio. During my visit, there was a plethora of stunning M machinery on display in many individual colours including an M2, M3, M4 and M5s.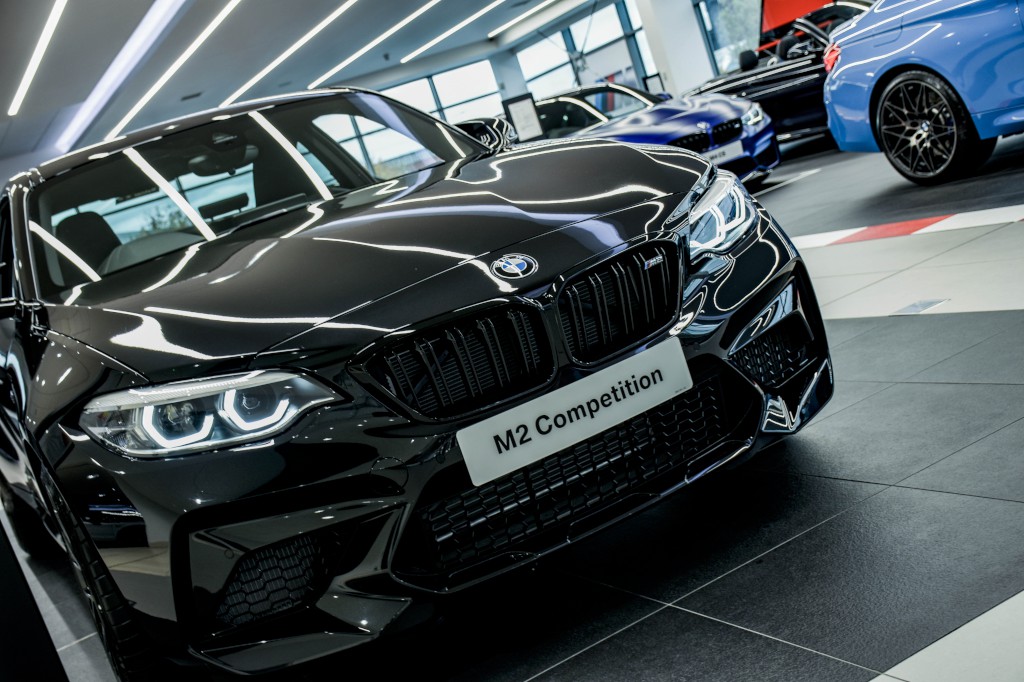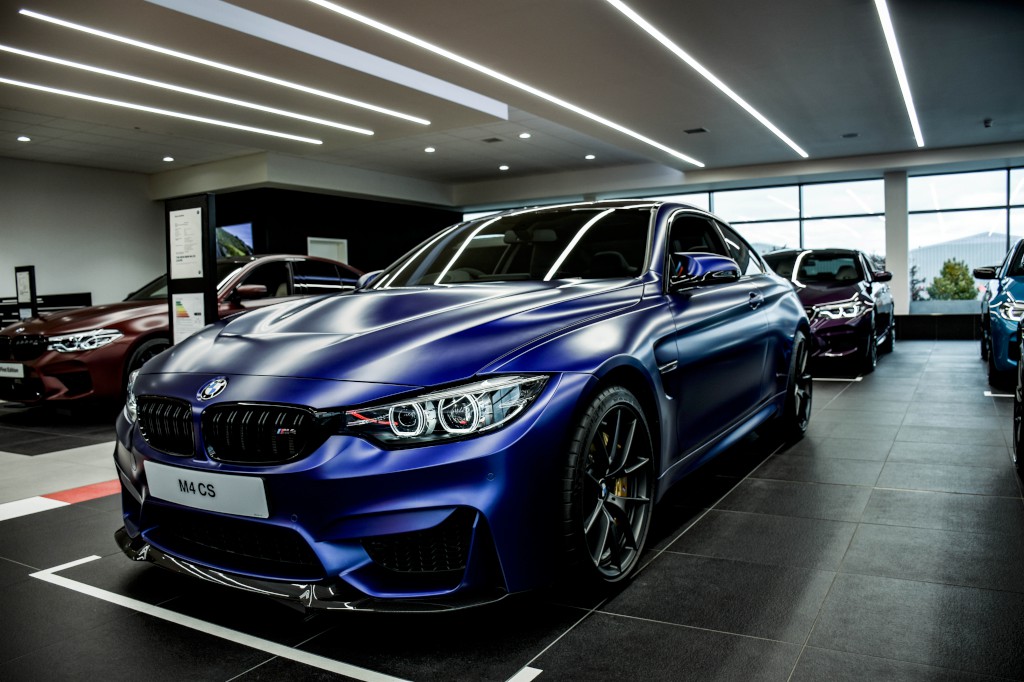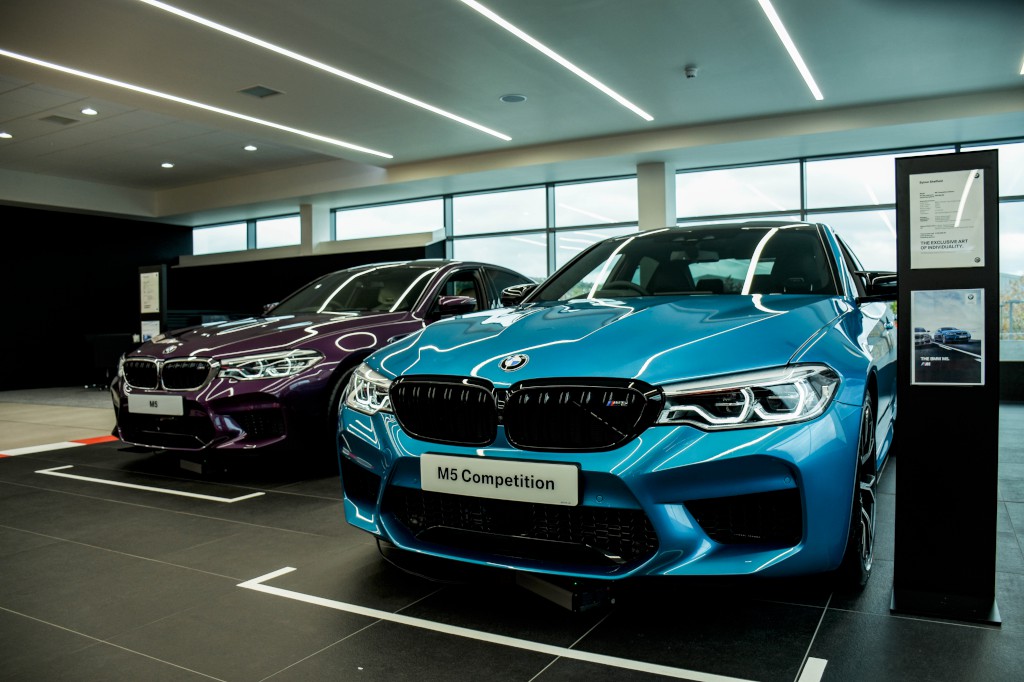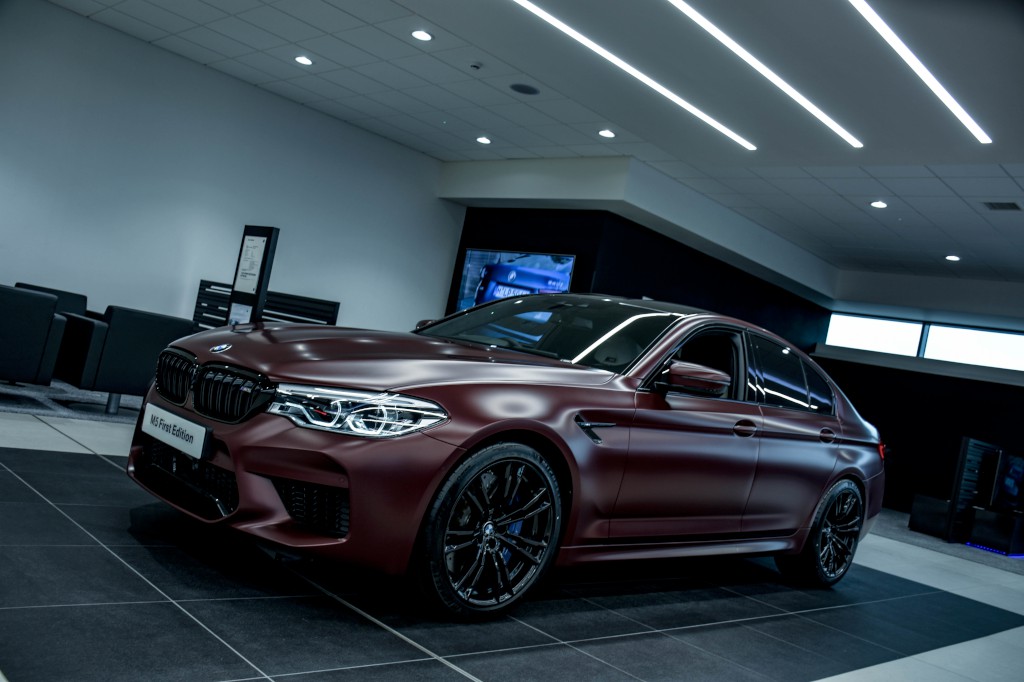 Whilst I could have spent many hours in the M Studio, my tour continued to areas not visible to the public such as the second floor, the body shop, preparation and valeting areas, the roof storage areas and staff rest areas.
Whilst the BMW part of the centre was very impressive, the same must also be said of the MINI side of the centre, with a number of JCW MINIs on display as well as a huge area housing the approved used MINIs. You can really see the MINI 'nightclub style' environment coming through.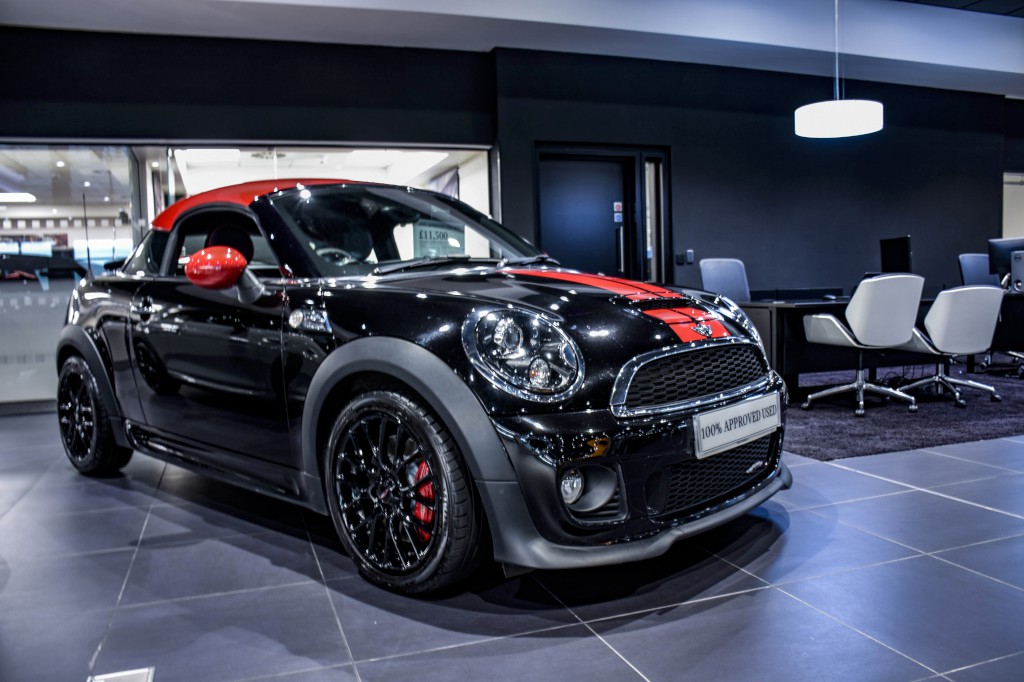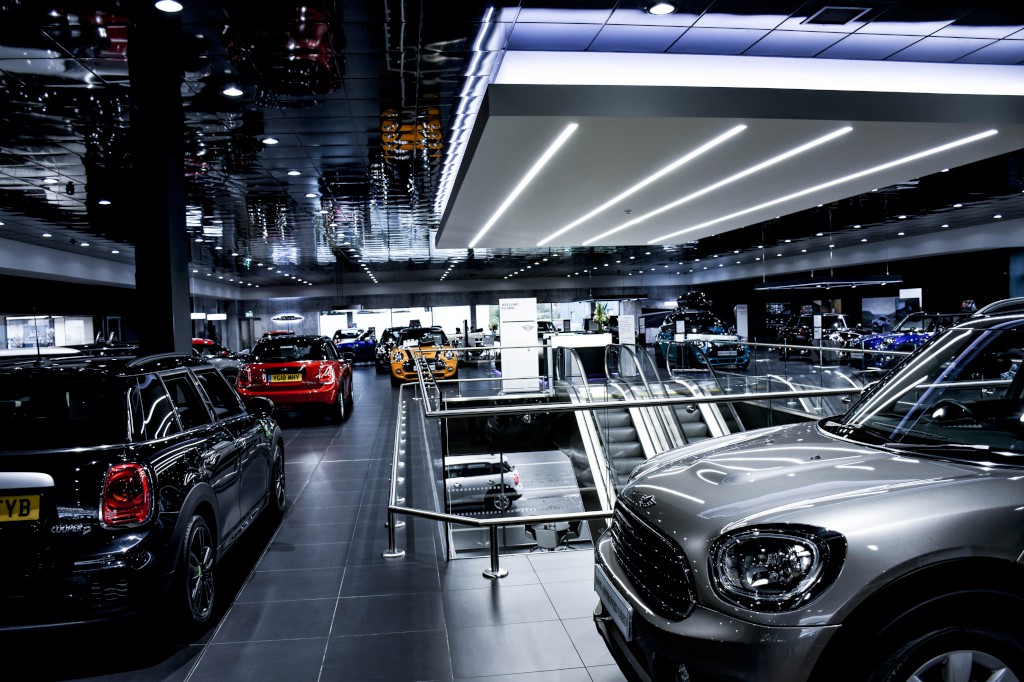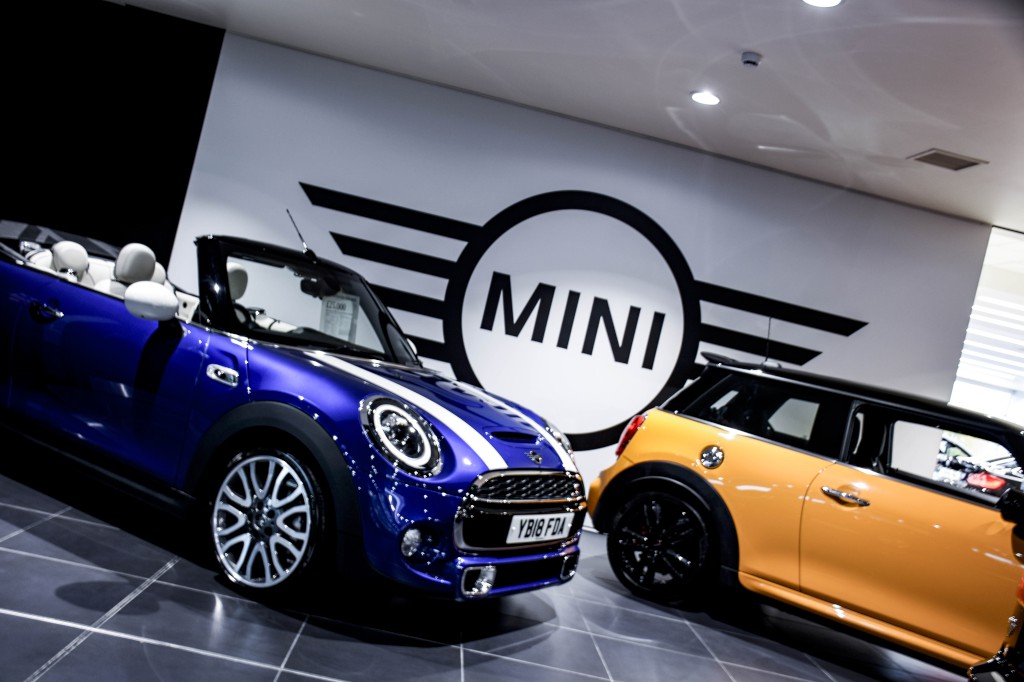 The centre is also approved to retail Alpina vehicles, and I saw no fewer than five Alpinas on display! The four Alpinas parked outside must have arrived only recently from Germany and included a D4 Bi-Turbo, a stunning B3s Touring, a D5s and an XD3. The fifth Alpina was in storage.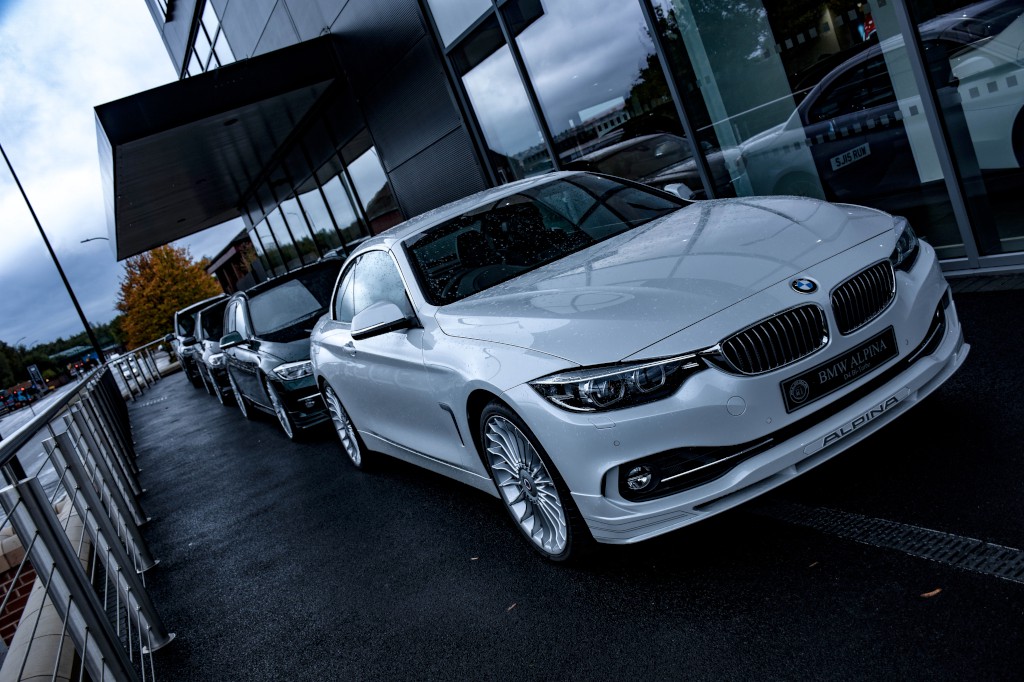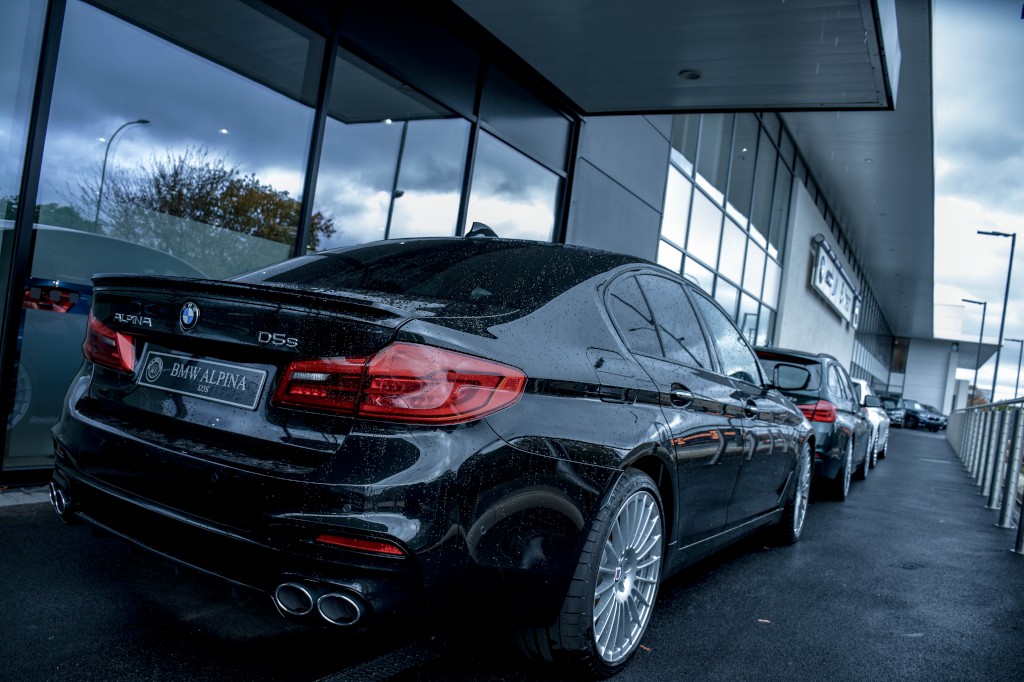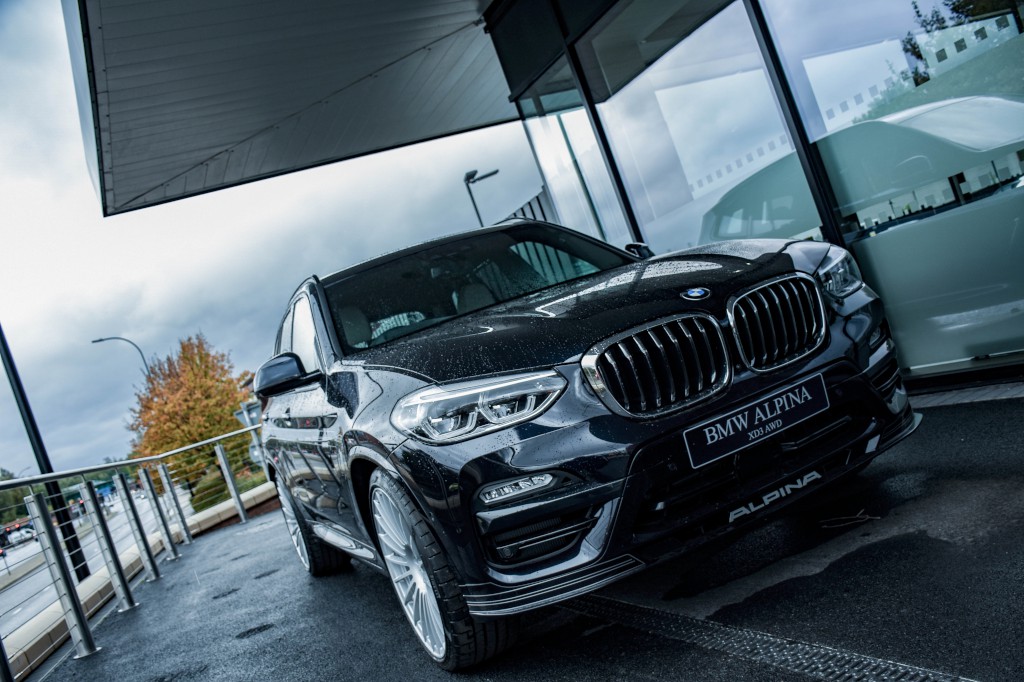 The tour was very fascinating and, coming quite recently after the BMW VDC Killingholme visit, shows what operations take place from a retailer point of view. The centre itself really is a place of excellence and certainly a jewel in Sytner BMW's portfolio which they should be very proud of!
A quick mention must also go to the staff of the centre who were all exceptionally welcoming and accommodating to me, and you can clearly see they are proud to work for the centre.
My thanks to Andy, Nigel and Dave for the tour!