BMWs brutish X7 breaks cover…
The X7 has been a long time coming. A three-row, seven-passenger SUV at the top of BMW's SUV food chain is something that the brand has needed for some time to compete with competitors from Mercedes Benz, Audi and Range Rover. Unfortunately the X7's launch has created controversy over its looks, specifically the huge kidney grilles. We think it actually looks better than the X7 Concept that preceded it, which was hated by enthusiasts and press alike, who felt it was too over-styled and too obnoxious looking. However, the production version looks a lot better. It's smoother, more elegant and more sophisticated. Grilles apart (one get's used to them) the X7 is quite a handsome brute, especially when compared to the likes of the Bentley Bentayga and the X7's stablemate, the R-R Cullinan!
There's no denying the X7 is big; standing at 5151mm in length, 2000mm wide, 1805mm tall and has a wheelbase of 3105mm!! Grilles aside, the styling isn't perfect. The headlights, although very smart looking and perform brilliantly, are too slim which make it look like its squinting, and viewed side-on, the over emphasised Hofmeister kink is a little oversized, but overall from most angles the X7 is conservatively handsome.
Inside, it all looks very handsome and very sophisticated, even if it isn't too different from its less expensive sibling, the X5, who's design is largely familiar, save for the three rows of seats and the (optional) and mega-cool second-row of captain's chairs, which turn the X7 into a real gentleman's carriage for four!
Materials and trim are a step up, and it's, well, bigger!
The third row of seats can also accommodate adults, with decent head and leg room. It also sports its own climate controls with brushed aluminium or chrome switchgear throughout, which is a very nice touch instead of the usual 'metal-look' plastic switchgear, giving the X7's interior an extra lift. All in all, the interior is luxurious, is extremely well screwed together and is very sophisticated and modern looking.
The UK receives three engine variants at launch, two diesels and a petrol. The diesel versions start with an xDrive30d with 265hp and 620Nm of torque, sprints to 60mph in 6.8 seconds, returns 43.5mpg and has a top speed of 141mph; next is a quad-turbo xDrive M50d with 400hp and 760Nm of torques; it takes a brisk 5.9 seconds to sprint to 60mph. Top speed is limited to 155mph, yet can still return 40.4mpg on the combi cycle.
The petrol version carries the moniker xDrive40i, has 340hp and 450Nm of torque; 60mph comes up in 6 seconds and has a top speed of 152mph; it can return 32.5mpg if driven with a modicum of restraint. All X7s are equipped with an eight-speed autobox and are cushioned by adaptive air suspension…
Again, there isn't the space to list all the features and optional extras on the (lavishly equipped) X7, so if you need to know more either nip into your local BMW dealer or visit bmw.co.uk
UK OTR prices start at 72,155 for the xDrive30d, 74,155 for the xDrive40i and 87,240 for the tub thumping M50d model, which is a fair hike for a couple of extra turbos and a bit more kit!!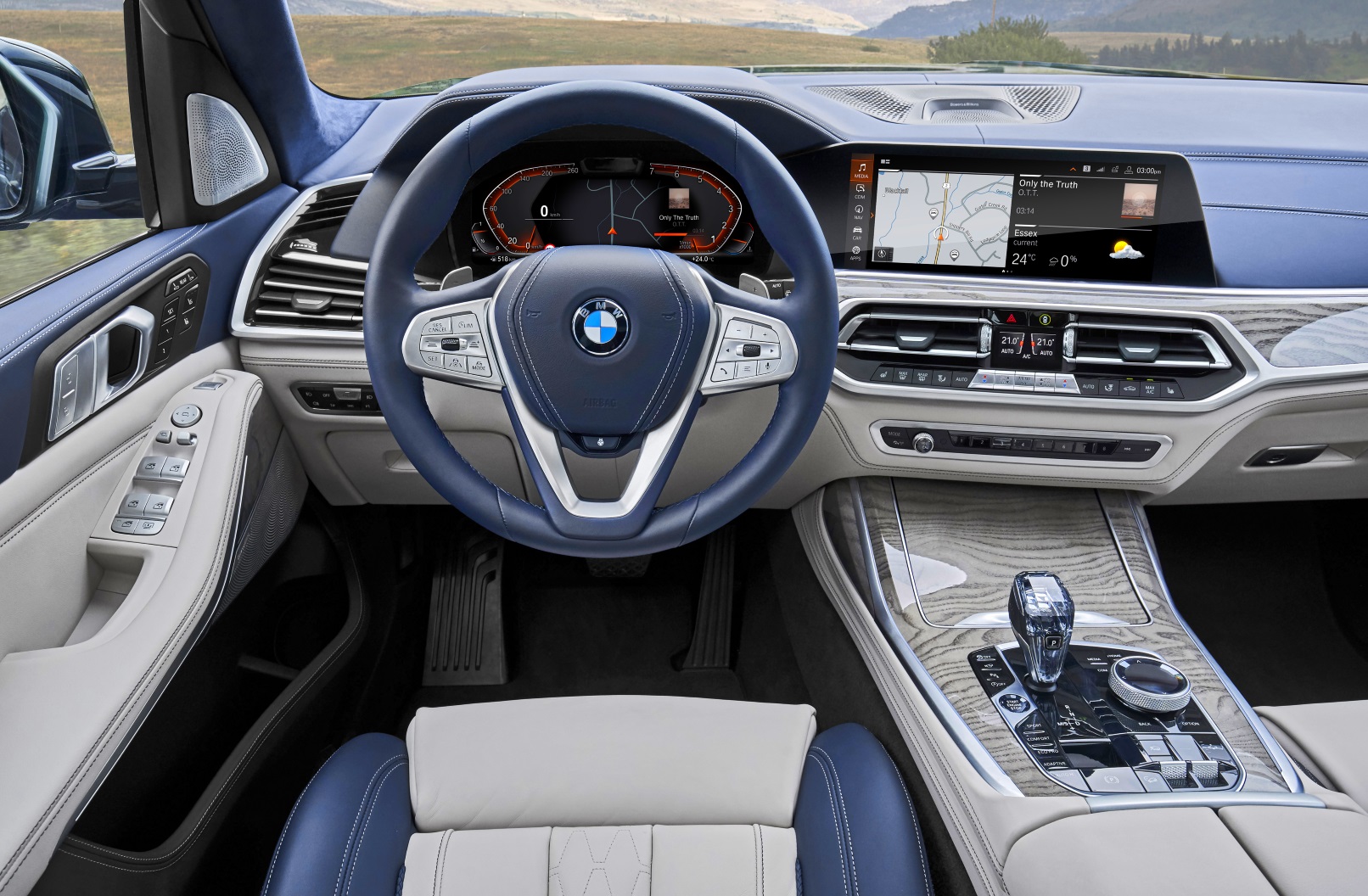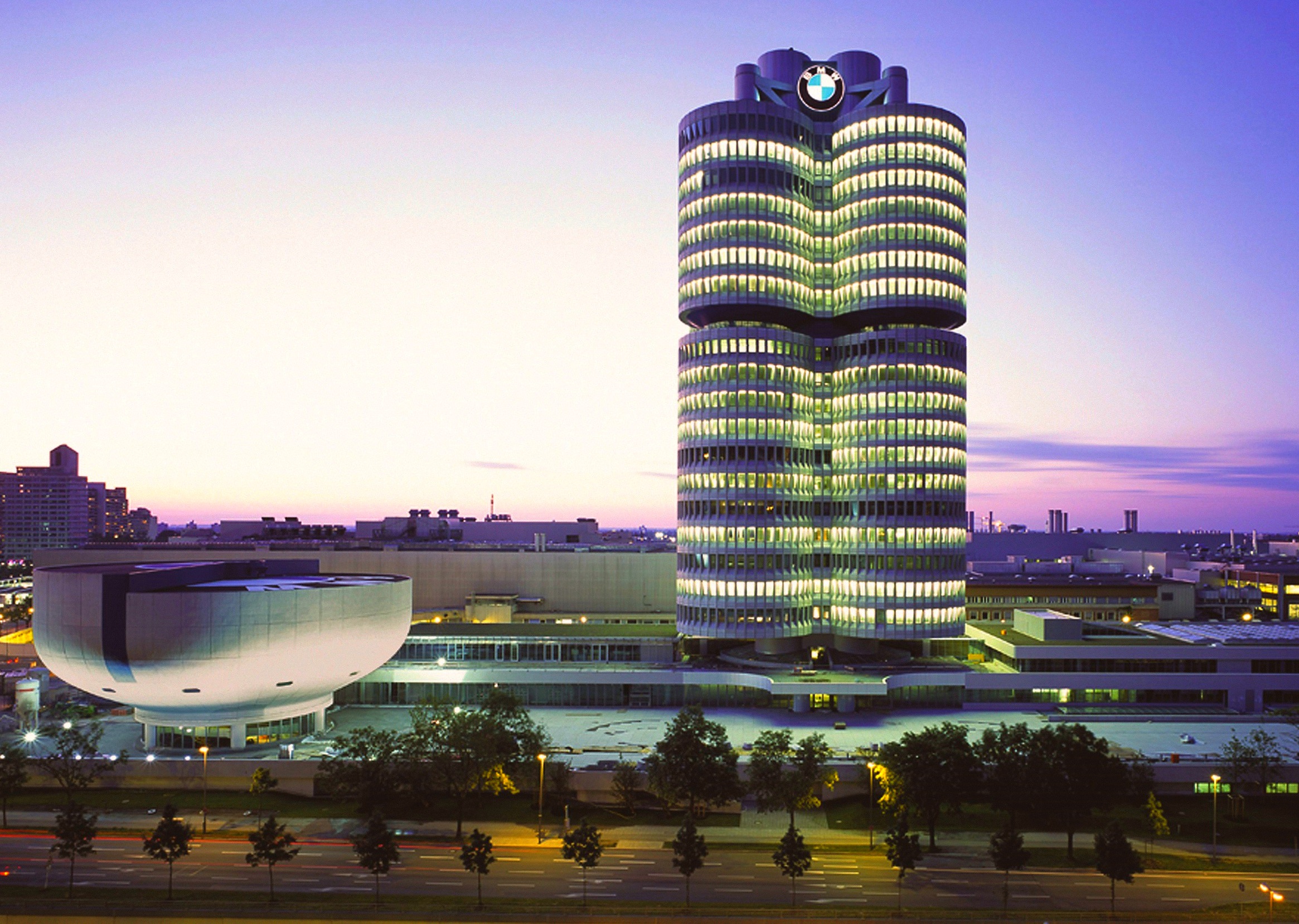 Stylish new 8 Series Convertible
Model releases are coming thick and fast from BMW, and the latest model to be released is the new 8 Series Convertible. Not only is the new 8 Series Convertible the first of its kind, but in our opinion it's also the best looking drop-top BMW since the Z8. It looks elegant and refined, like a proper grand touring convertible. Even in M850i-guise, as seen in the photos, it looks more elegant than it does sporty, which is how one expects a GT convertible to look. Convertibles are, by nature, slightly less engaging to drive than their coupe siblings, mostly due to the inherent lack of structural rigidity and added weight from losing a fixed roof in favour of an electrically operated folding one – GT convertibles are more about fast, elegant cruising, and the new 8er Convertible certainly looks the part. With the roof lowered, the car looks low, sleek and elegant; it's not overtly sporty and that's a good thing. Roof up, it looks much more like its Coupe cousin, looking more purposeful and muscular, while viewed from the rear, it looks just as mean, aggressive and sporty as the Coupe does.
The soft top roof is insulated with multiple layers of fabric, designed to keep noise levels and outside temperature out while raised. But when the elements change, the roof can be stowed or raised in just 15 seconds, at speeds up to 30mph. If you like to use a convertible year round, optional neck warmers – air vents integrated into the head rests – keep occupants warm even in cold weather.
Mechanically, in M850i guise, it's basically the same car as it's Coupe cousin, equipped with the same 530hp 4.4 litre twin-turbo V8, although its slight extra weight means its slightly slower in the sprint to 60mph, covering the dash in 3.7 seconds, compared to the Coupe's 3.5 seconds. Still, that's still plenty quick. The V8 engine is mated to the same ZF eight-speed autobox and has xDrive all-wheel drive as standard.
The UK market is also receiving an 840d xDrive Convertible model, with 320hp and 700Nm of torque, which allows the 840d to sprint to 60mph in 5.0 seconds whilst returning 45mpg on the combined cycle.
Obviously, there are a whole mountain of features and optional extras too numerous to list here, so probably best to either hop on down to your local BMW dealer or visit www.bmw.co.uk
UK OTR prices start at 83,270 for the 840d, rising to 107,045 for the M850i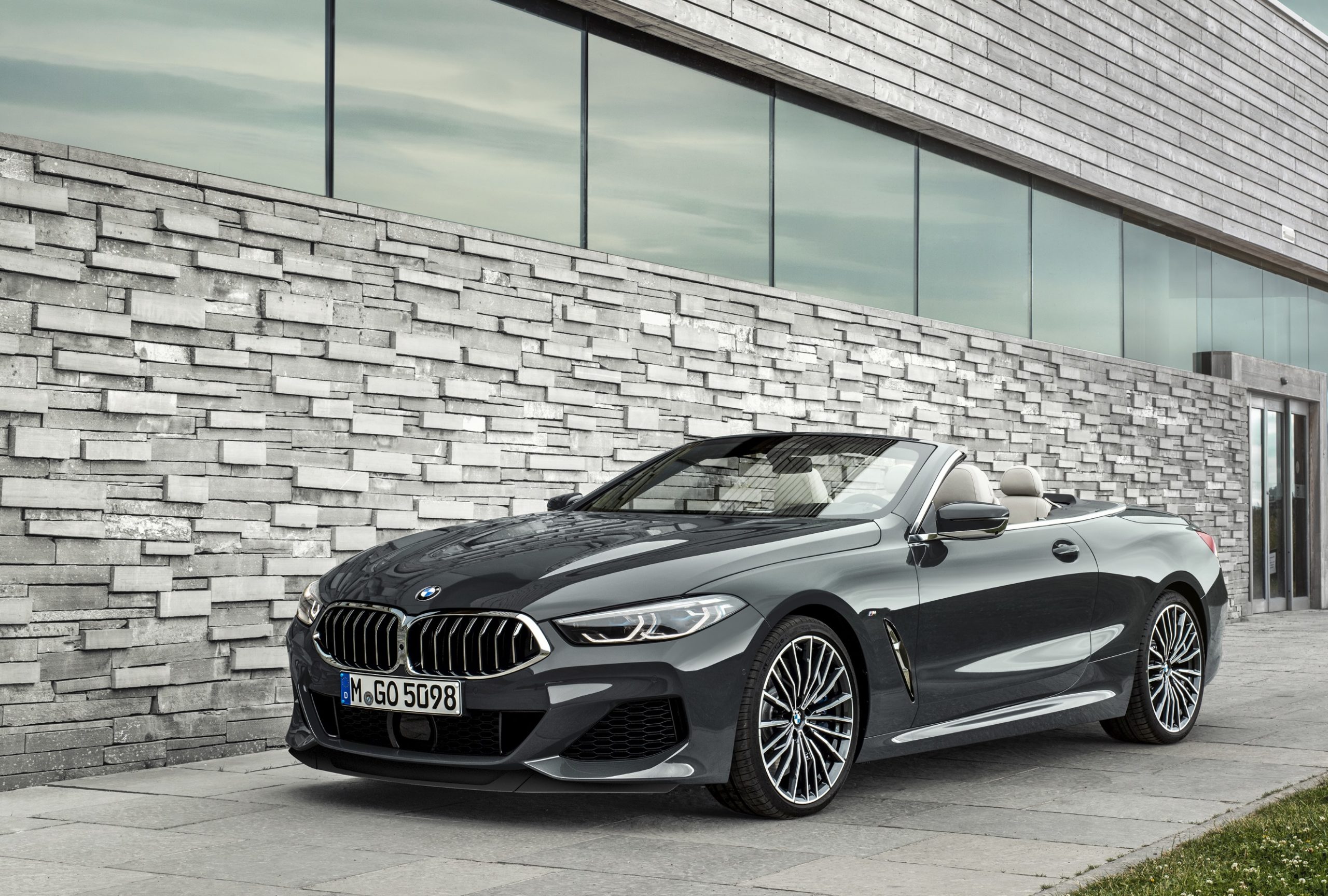 BMW release teaser photos of M8
BMW have released teaser photos and info regarding the forthcoming M8, due for launch in 2019, and, it looks very much like the M850i!BMW M chose the Estoril circuit in Portugal to put an early prototype through its paces. BMW say weight will be kept as low as possible, have a low centre of gravity (due to the carbon roof), 50-50 weight distribution and a wider track.
BMW also confirmed that the M8 is equipped with the Twin-Turbo 4.4 V8 engine, so no surprises there, and has "north of 600hp", transferred via the M all-wheel-drive system. So expect similar-ish bhp figures and performance to the 625hp* F90 M5 Competition.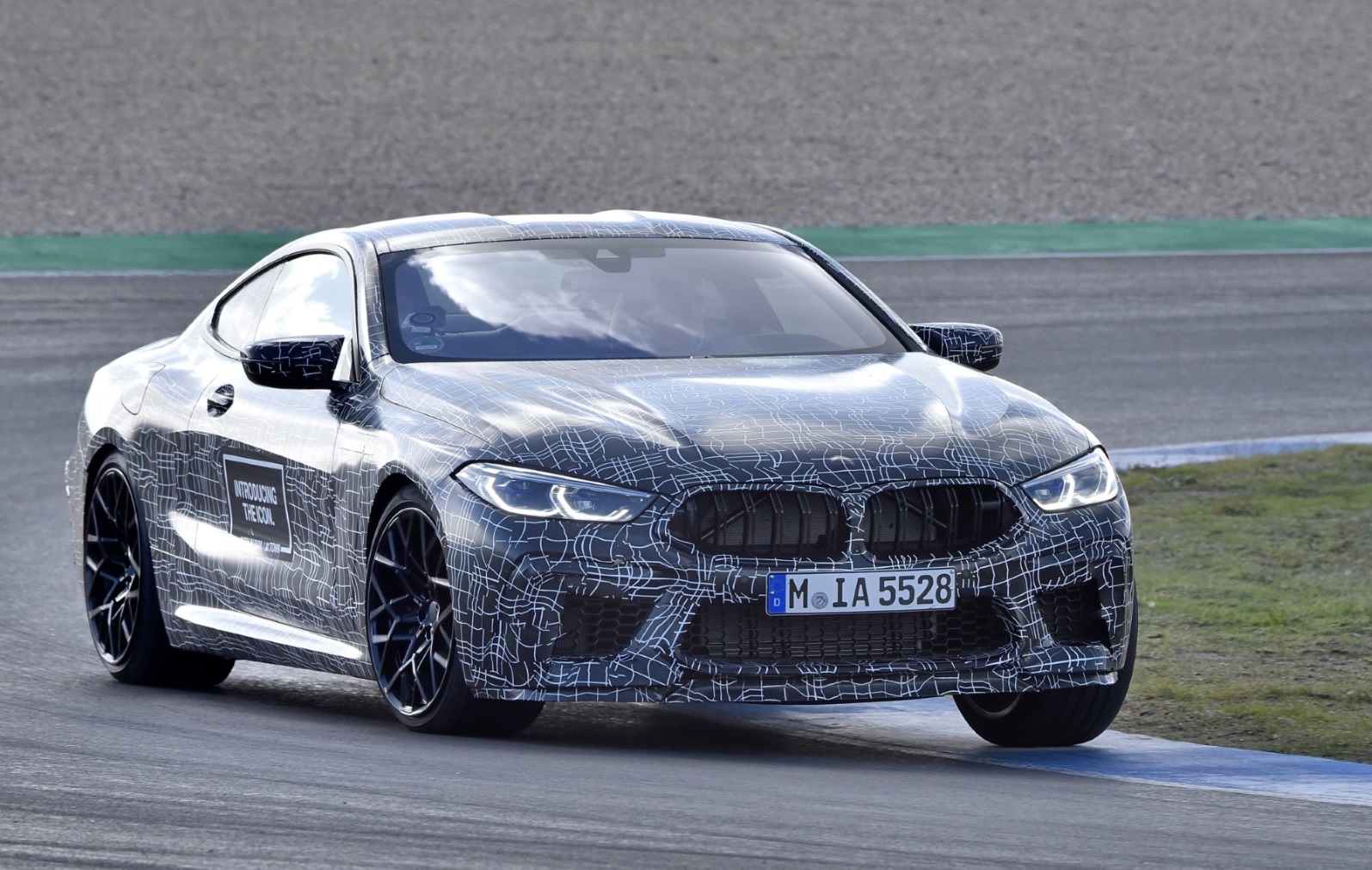 Alpina's new B4 S 'Edition 99'!
No not an ice cream but Alpina's new B4 S Edition 99, which comes in both Coupe and Convertible guise, and is available with all-wheel drive which makes it a scorching sprinter. The engine has been tweaked to deliver 452hp and 680Nm (501 lb-ft) of torque, which allows the all-wheel drive Coupe model to sprint to 60mph in a tyre melting 3.7 seconds (4.0 secs with RWD). Access to Germany's derestricted autobahns is needed, as all variants will hit 190mph..!
Handling is taken care of by Alpina's Sport Plus Suspension, endowing the B4 S 99 with exceptional handling without being too harsh; an Akrapovic titanium exhaust system provides a muted, spine-tingling howl whilst also shedding 7kgs off the kerb weight.
The Edition 99 is available in five exterior colours; in addition to classic Alpina Blue, Grigio Medio (Grey), Fire Orange, Sapphire Black and Mineral White with an optional Deco-Set in matt black or matt blue are available. Wheels are Alpina's Classic 20″ forged jobbies, finished in Ferric Grey.
Inside you'll be able to tell this is no ordinary Alpina, thanks to electrically adjustable sports seats, clad in an exclusive upholstery – black leather Merino seat bolsters with anthracite Alcantara centres to provide superior lateral support. The rest of the interior is trimmed in Alpina piano black with Edition 99 insignia, while the all new Switch-Tronic shift paddles are finished in matt black.
To find out more about the B4 S 99 models, contact your local Alpina dealership.