No I'm not talking about a hulking great carp escaping the landing net on the bank of a secret gravel pit, but missing out on Bavaria's finest! And to make matters worse it's not one, there's been quite a few – read on…
Most of us can recollect that moment when we've had the opportunity to snare a peach of a car, but for one reason or another turned the deal down, only to regret it later. I've been around BMWs a long time, long enough to have witnessed some stunning machines come on the market, only for me to hesitate and pass up on the opportunity to snap them up. Unfortunately the above scenario has been repeated several times; here are some of the whoppers that I have missed 'landing' through being overly cautious…
I've always been a huge admirer of the E9 CS Coupes, their svelte, pillarless, feminine styling making it one of the most attractive BMW models to ever have left a BMW production line. For a good while I had my feelers out looking for a nice example – this was before E9 prices went stratospheric! After viewing quite a number of rust buckets I noticed, in the local AutoTrader of all places, a 'restored' CSL for sale, and less than six miles away – result. First impressions were very promising. The car was immaculate. The owner had a stack of receipts for parts alone totalling 20K!! He also had a full step by step photographic record of the restoration, carried out by a local and renowned classic car specialist. Everything had either been restored to as new condition or been replaced, and the best part was the guy had been trying to sell the car now for three or four weeks and hadn't had a bite. He originally wanted 10K for the car, then dropped it to 9K, then 8, 7, on the day I inspected and drove the car I could have whisked it away for 6,500!!
I still have nightmares about missing out on a 3.0 CSL…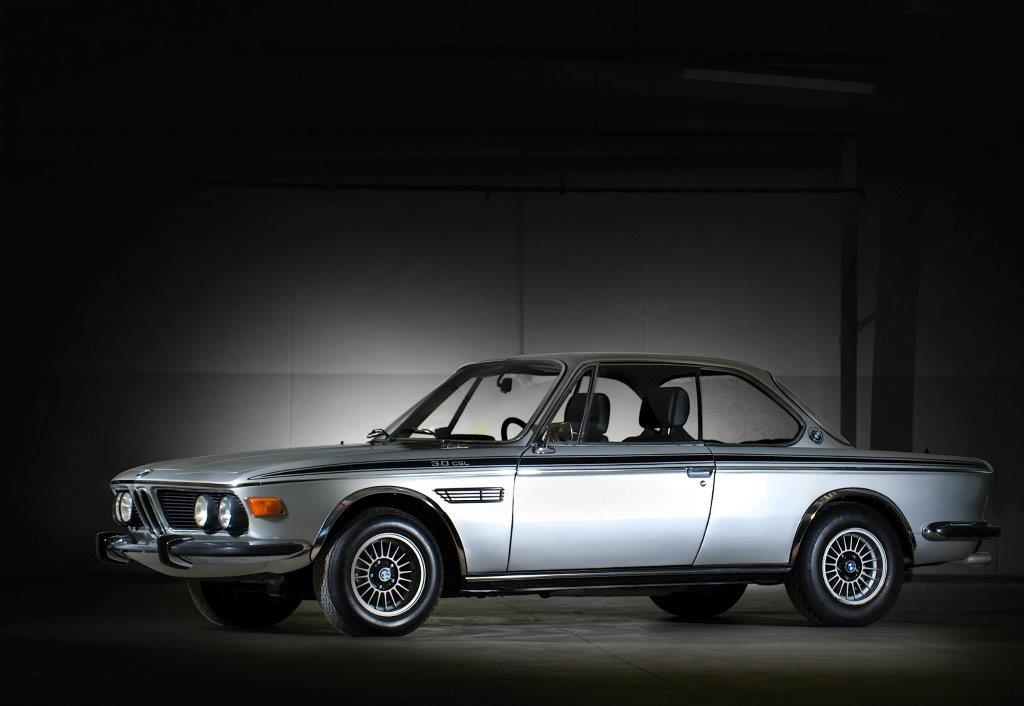 So why didn't I rip his hand off? Well, after spending the budget of a small African nation on new parts and body panels, as the work came to a climax the owner had decided that he didn't like the "original pale blue metallic" (Fjord blue, one of my favourites) so he decided to have it painted dark metallic blue, which in isolation was nice enough, but was neither period nor a BMW paint colour – sacrilege! So every nook, cranny, door shut, engine bay, boot interior etc etc was painted in the 'wrong' colour. To add insult to injury, he then had the seats recovered in Rover velour cloth "because it was more plush" and Jaguar carpets covered the floor "because they were a deeper pile!" So in time, the car would have needed a full strip down and repaint and full retrim. And at the time, 10-12K was the top end for a nice CSL, so reluctantly I walked away from the deal… I still have nightmares about this one every time I see a restored CSL come to market..!
For very little money, my investment on this one would have repaid me tenfold…
Ever since the Z8 was launched I had planned to own one, I just adored the styling, which pays homage to the venerable 507; when prices hit 40K – I held off, thinking they'd soon hit 35K and I would then pounce. A couple of months later, Paragon literally took control of the UK Z8 market, snapping up all available Z8s countrywide; within six months Z8s were selling for 90K+, 10K more than their list price when new!
There are many more I could mention, but we don't have the column inches here, so I'll finish off with another iconic BMW close to my heart, the E30 M3. As a spotty teen I admired them from afar when new, but in the late 90s and the early noughties the urge to own and cherish what is the finest and most successful touring car in the world was almost causing sleepless nights – the search was on…
E30 M3 – Another miss that gives me sleepless nights…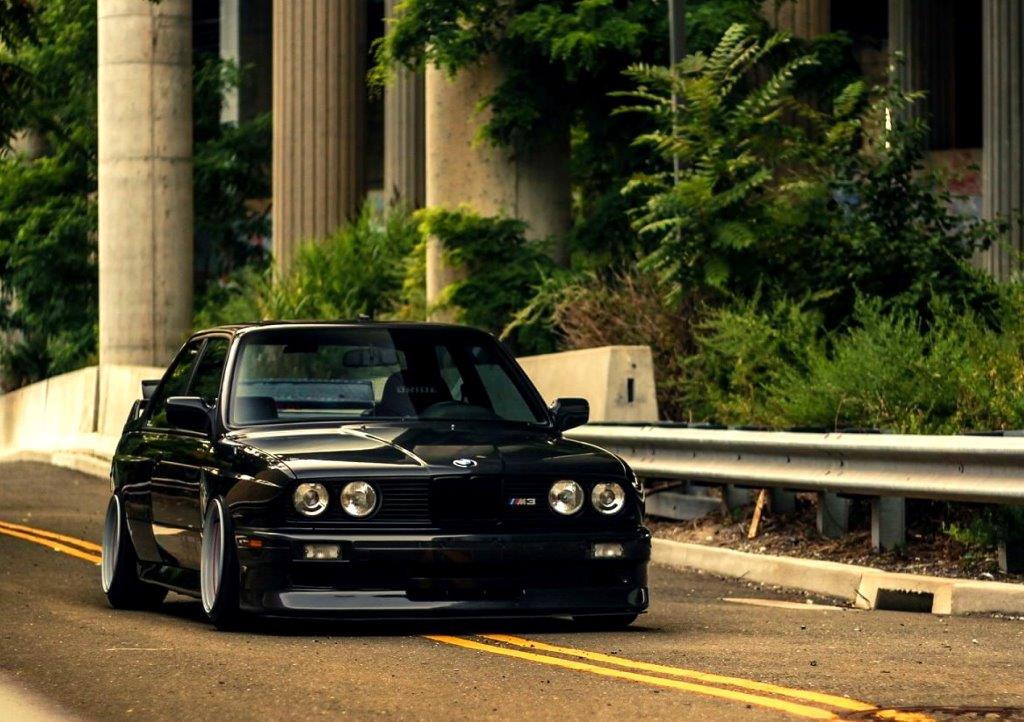 Attending a race meet at Oulton Park, in between the racing action I had a stroll around the paddock. Parked between a motor home and a gazebo I spotted a Diamond black E30 M3. Underneath the wiper was a piece of paper with 'for sale' and a mobile number scribbled on it. I had a brief chat with the guy who owned the car and told him I'd be in touch; I didn't want to mither too much as he was busy working on a race car.
A midweek phone call to the guy and some brief questions about the M3 answered satisfactorily, we winged our way over to the guy's garage the following Saturday to take the car out for a test drive, accompanied by her indoors – big, big mistake!
Like a complete gawp I forgot about the M3's dog leg box, and on a country lane in the middle of nowhere I stalled the car at a junction, selecting what I thought was first gear! The battery was as flat as a pancake and we couldn't get a mobile signal, so I gave her indoors a choice: "Can you bump start a car?" – "No," – so she had to push – eek! We got the car started and drove back to the garage. My missus hated the car, it had an aftermarket exhaust fitted that was catching underneath, resonating and droning through the body and admittedly sounded awful, plus the glovebox lid kept falling open onto her lap – telling her it is a common E30 fault fell on deaf ears; she hated the car and had made her mind up… but, although it wanted tidying up and eventually, a repaint to make it mint, it was so clean underneath, no tin worm whatsoever and the shell, panels etc were 100% straight – a brilliant project car to bring back to sparkling condition. The asking price? 3,000, but the guy needed cash and said he'd take 2,700!! He may have budged a tiny bit more on his price with a bit of arm twisting… but, but, if I had dipped in the piggy bank that day I would have returned home minus my crown jewels!
I did learn one thing that day, never take your missus to view a car if it isn't in anything other than pristine condition!
From the December Edition of Straight SIx 2018.
Images sourced from https://www.press.bmwgroup.com/global.