Originally featured in December 2015 issue of Straight Six
Highland Fling
Images by Darren Teagles, Gary Morgan and Scottish Region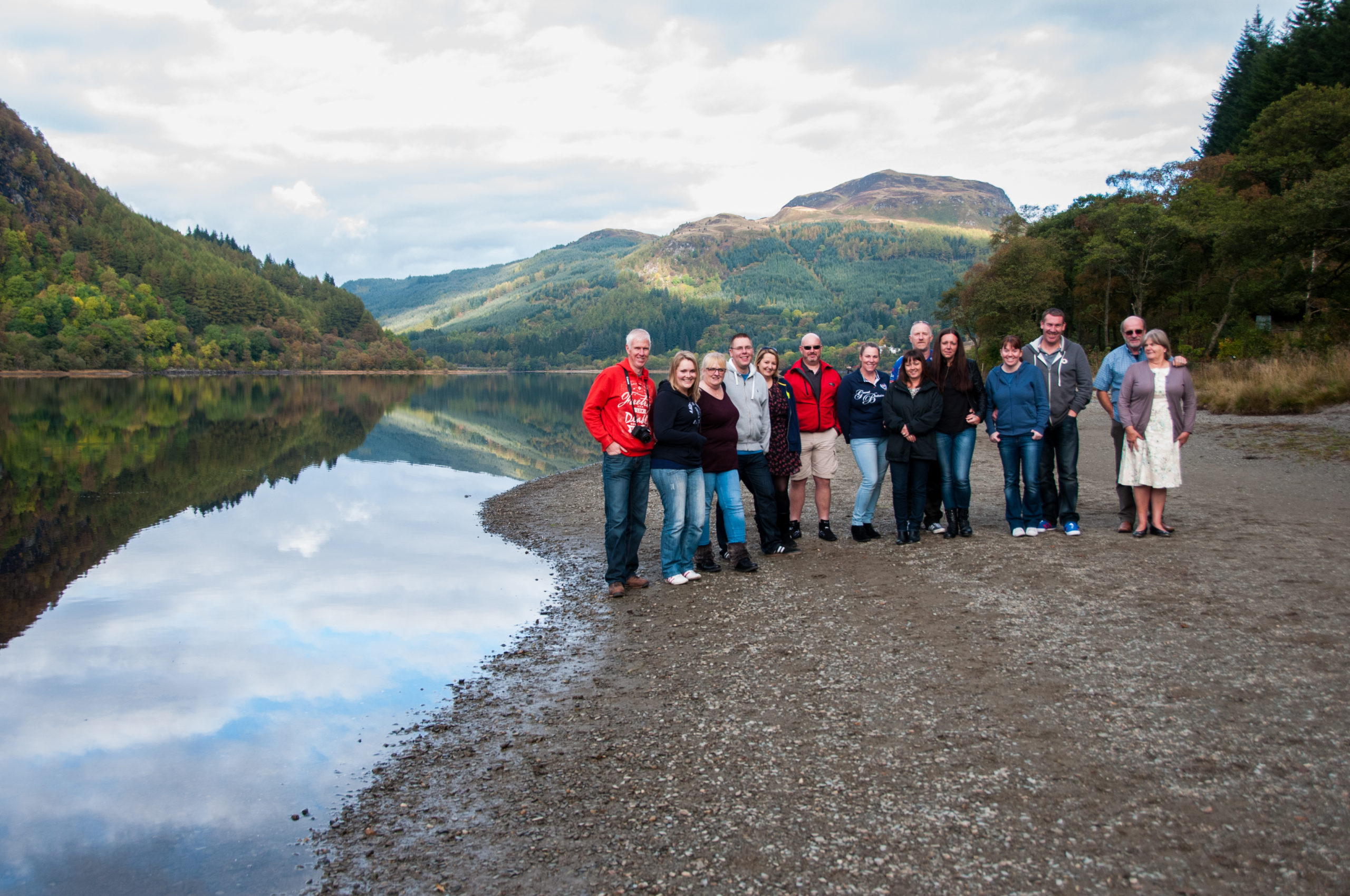 I had been asked on many occasions if the Scottish Region would consider organising a national weekend trip to Scotland. I always resisted the idea because I didn't think many members would make the long trip north of the border. HOW WRONG WAS I!
In late 2014 at our AGM we discussed organising the Highland Fling 2015 and the committee voted to go for it! We formed a small sub-group, consisting of Stevie, Gary, Cambell and myself. We would work together to organise the event. In March 2015 we managed to source a fantastic deal at the Crianlarich Hotel in the Scottish Highlands, and we booked out all 36 rooms. On 1st March the event was launched on the forum and we were stunned at the overwhelming response from members, which led to this event selling out and oversubscribing in less than two weeks. I'm sure this must be a record in car club history!
During the planning our aim was to give the attendees an informal, relaxing weekend while giving them a taste of Scottish hospitality, driving in the stunning scenery, nice food, drink, and plenty of laughs. I think it's safe to say we achieved these aims!
We planned events over the weekend while leaving time for everyone to take time out to enjoy the surroundings. This took quite a lot of our time, preparing maps and checking out routes and venues, but it was all worthwhile as things went to plan over the weekend.
The big day in October came round very quickly!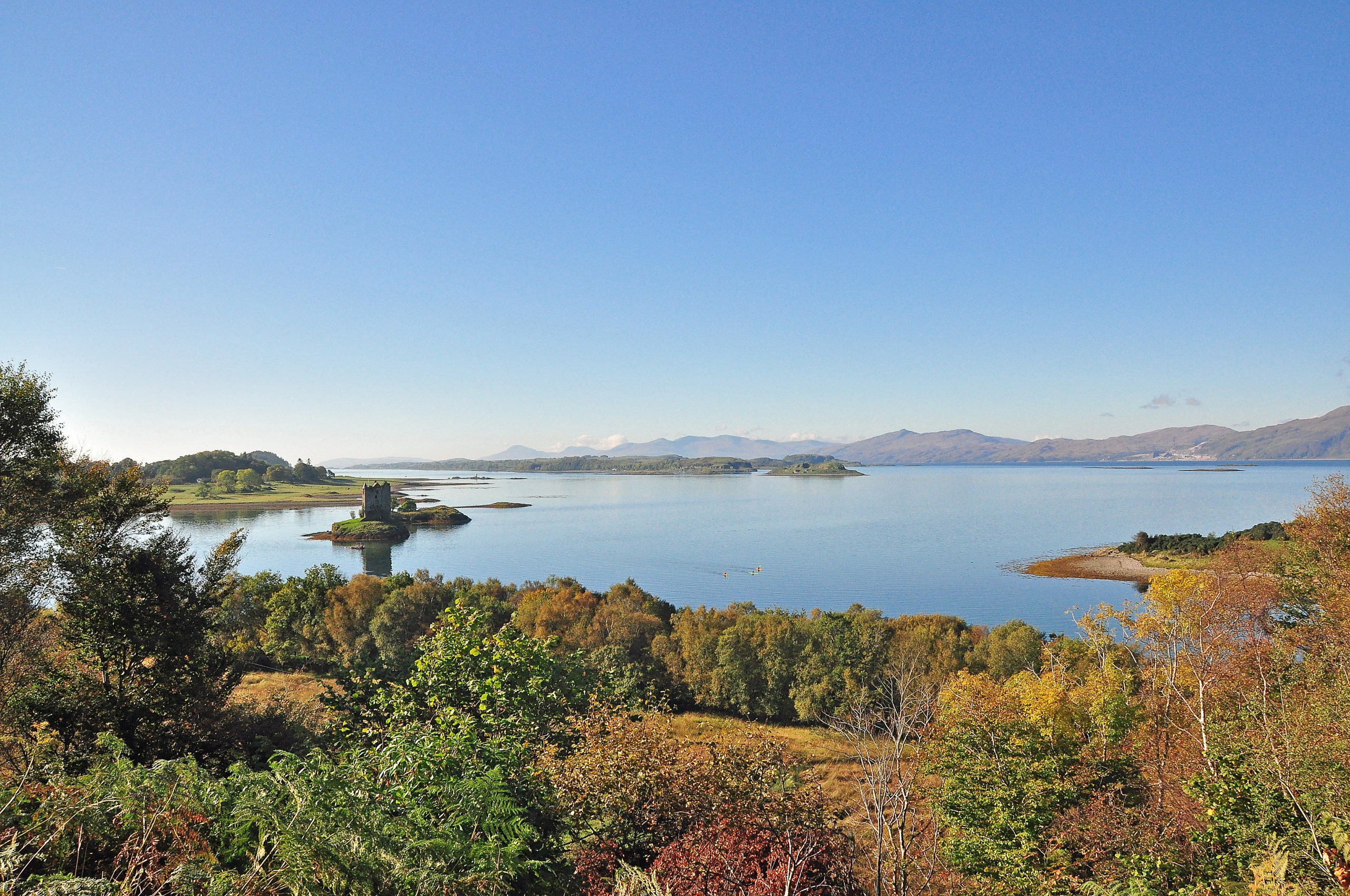 Welcome to Scotland!
Everyone arrived at their leisure and it was great to see the car park filling up with all kinds of BMWs old and new. Everyone was welcomed with a welcome pack filled with Scottish goodies…. Iron Bru, Shortbread, Scottish Chocolates (yummy), a Tunnocks teacake and a nip of whisky. Thanks go to Stevie who helped me arrange the bags! We all gathered at the buffet dinner where we had a chance to get to know each other.
The next day we split into three groups to take a prearranged route through some of the best scenery in Scotland. The weather could not have been better with crisp clear blue skies! We set off through the mighty Glencoe into the Highlands and over to Loch Linnhe. We had a relaxed drive with several stops for photographs, then lunch at the Castle Stalker Viewpoint, before heading back to the hotel via the Connel Bridge and the Cruachan Power Station Visitor centre. I think the photographs do this trip justice!
Gary took the photographers away in a separate group, taking them down Glen Etive, a road famous with photographers as it's the road where they filmed James Bond and his Aston Martin in Skyfall!
After dinner we were treated to traditional Scottish music and dancing at the Cilidh. This was a first for many but everyone took part in the dancing and had such fun! We ran a wee competition with some fun prizes and the winners were…
Furthest distance travelled – Ged Dew in his 2011 320D
Shortest distance travelled – Stevie Connelly in his 2008 M3
Oldest car – Martin and Brenda Dean in their 1973 2002
Newest car – Alan and Linda Jones in their 2015 X1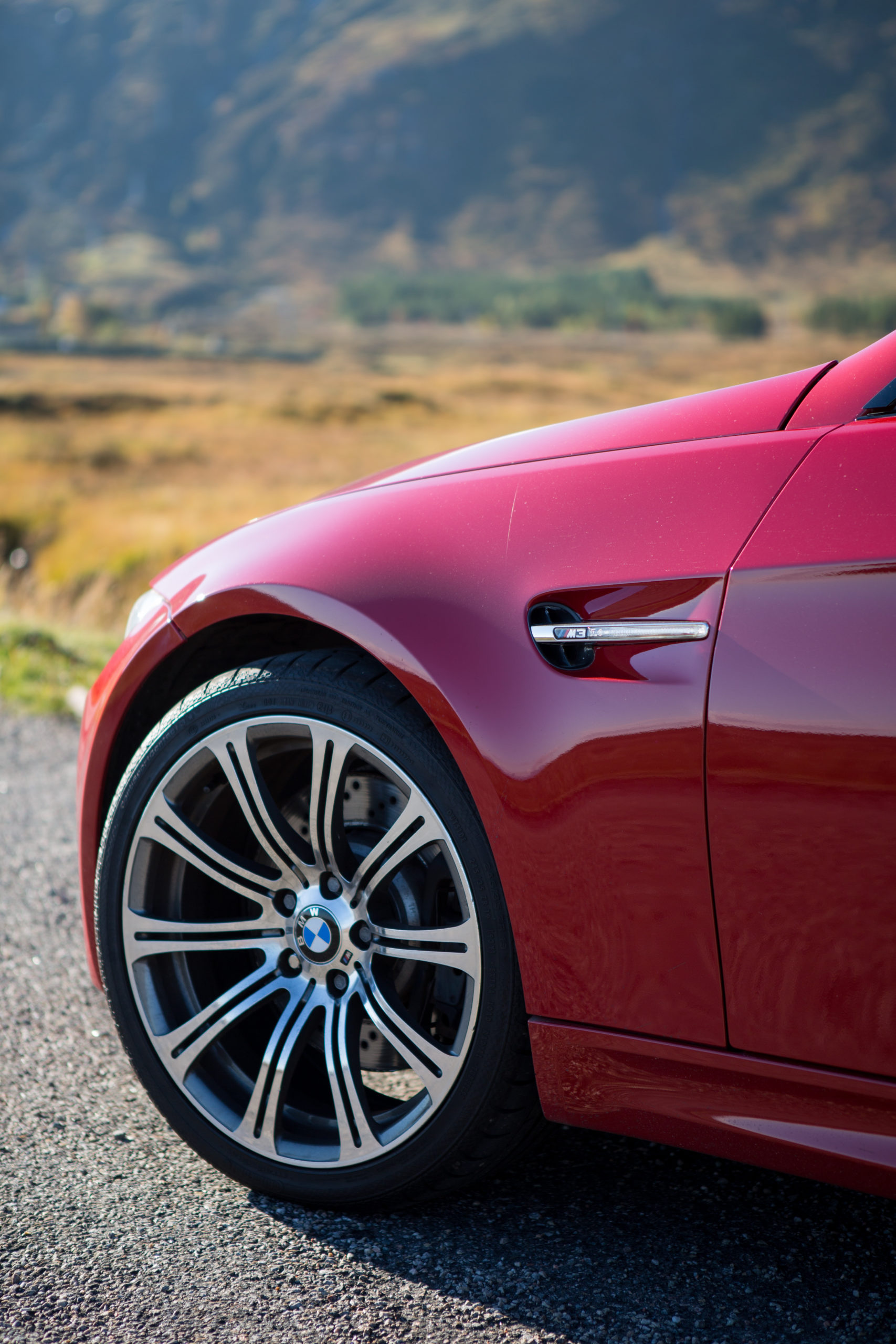 On Sunday, we took everyone on a drive to Killin and Kenmore along the banks of Loch Tay. Special mention must go to Howard who took his 7 series over the narrow single track roads of Glen Quaich with inch perfect precision! We ended up at the Famous Grouse Experience at Crieff where we enjoyed seeing how whisky is made in this small distillery, followed by a wee dram before heading back to the hotel.
It was all over too quickly and as we said farewell to our new friends I was chuffed to hear positive feedback from everyone including "it is up there in the top three weekends away in my life", "value for money hotel", "great hospitality and organisation." I think we all agreed that this weekend was very special and I really believe it was not just because we organised it to be a success but that the members who attended made it that way by joining in with what we had planned in the spirit that it was intended. You guys made it special! I would just like to take this opportunity to thank Gary and Stevie and the rest of the Scottish team for supporting me and helping out over the weekend and also to everyone who attended, making this club event one of the best I have ever had the pleasure of attending. You never know we might just have to do it all again!!
Issy
Scottish Region chairperson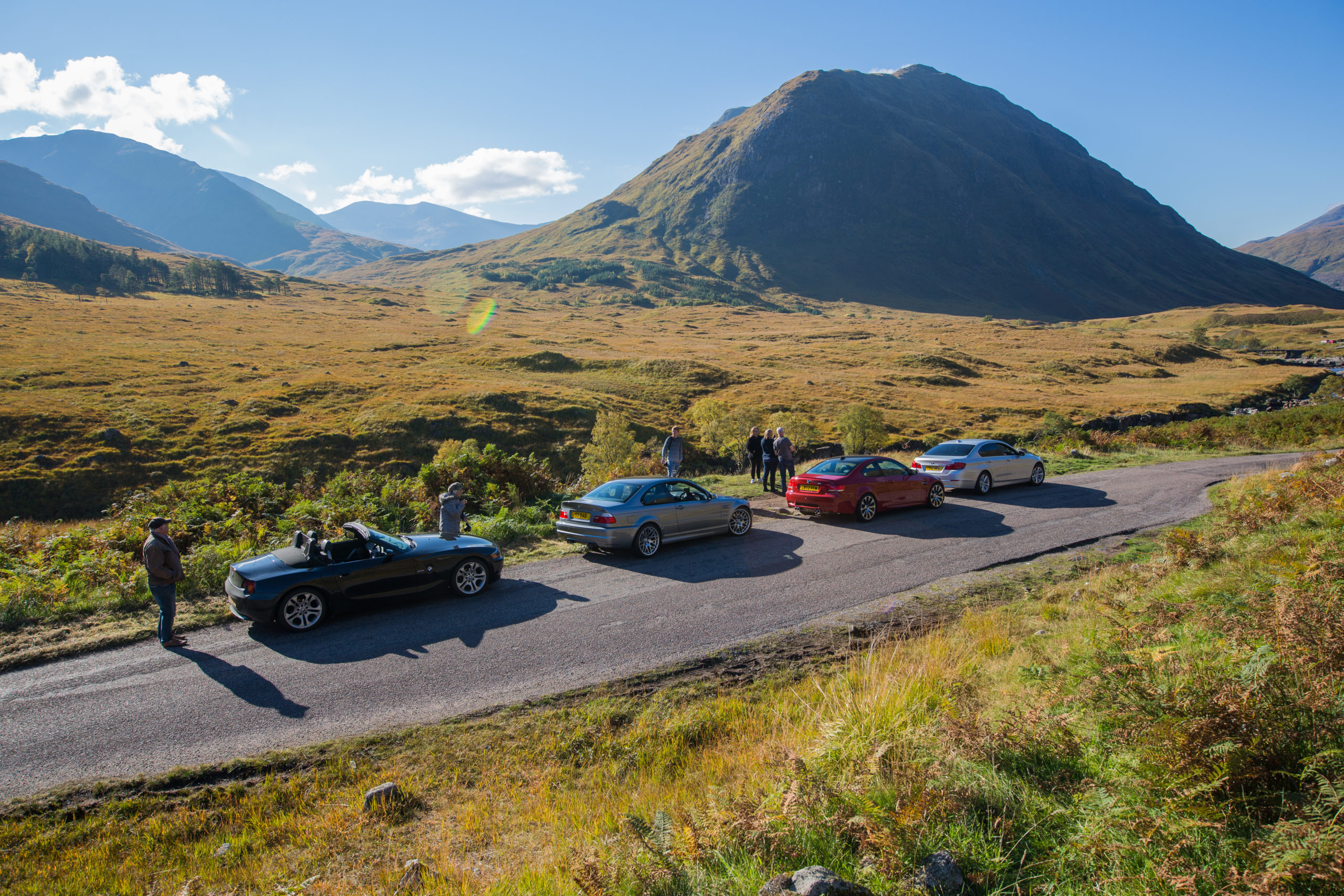 Feedback
'Sue and I were very, very impressed with the wonderful warm welcome extended to us by the Scottish members, the hard work and superb organisation skill and passion that went into the weekend made our first visit to the Highlands a memorable occasion and we look forward to the next one. Sue can't wait to enjoy another Celidh.'
John Brownell
'Overall it was a great weekend with fantastic weather and great people! Some great photo opportunities. Looking forward to the next one!'
Chris Teagles
'I didn't hear anyone complain at all throughout the whole weekend, so I think that is an achievement in itself. I think that everyone was having a great time enjoying themselves, and I'm sure that most of the people there would come on another weekend away, provided that they can arrange the time to come to your event.'
Alan Jones
Dear Issy, Many thanks to you, Gary and Stevie for all the work you and the Scottish Region put into the Highland Fling. It really was fantastic and we enjoyed every minute. It was so good I don't think you could improve on it (crafty challenge?). The trips out were just right and it was nice to have the opportunity to have another couple of hours drive at the end of the day if we wanted it. Had we visited the workings of the 'Hollow Mountain' we would not have had a trip to Oban, but that was our choice. I'd certainly love to see another Highland Fling as we really enjoyed this one so much. Thanks again'
John and Martha Tovey
'Thanks again for a lovely weekend – and especially for the weather that you put on for us.
We had a great time and saw some wonderful countryside and met some lovely people.
We will certainly be back to see the bits we missed as well as some countryside further north. We completed 2,000 miles in our week away, and almost all were dry and full of lovely scenery.
Thank again, well done you (and your 'wee helpers' there)!'
Ged and Lorna
'We attended the Scottish Region Highland Fling and it was fantastic! The Scottish Region team did their usual trick of organising everything to perfection including the weather. We arrived Friday afternoon and were greeted at the door with smiles and some Scottish banter, had a briefing about the weekend and were given a goody bag with some traditional Scottish items in it (Iron Bru!). We spent Saturday driving and taking photos, including a stop at the lay-by in Glen Etive where James Bond stopped with M and a drive through to Glencoe and Castle Stalker for lunch. By the end of the day we were tired but the fun was just about to start again as there was a traditional (some of the guys were in kilts!) Cilidh along with a young lady who demonstrated some "proper" highland dancing. Needless to say it was a great laugh and we all retired for the evening thoroughly worn out. Sunday saw us off on another drive, this time to a distillery for a tour, another great drive, more photos and a nice evening meal. It's also worth mentioning that it was fantastic value, and well worth driving 420 miles each way for.'
Darren Teagles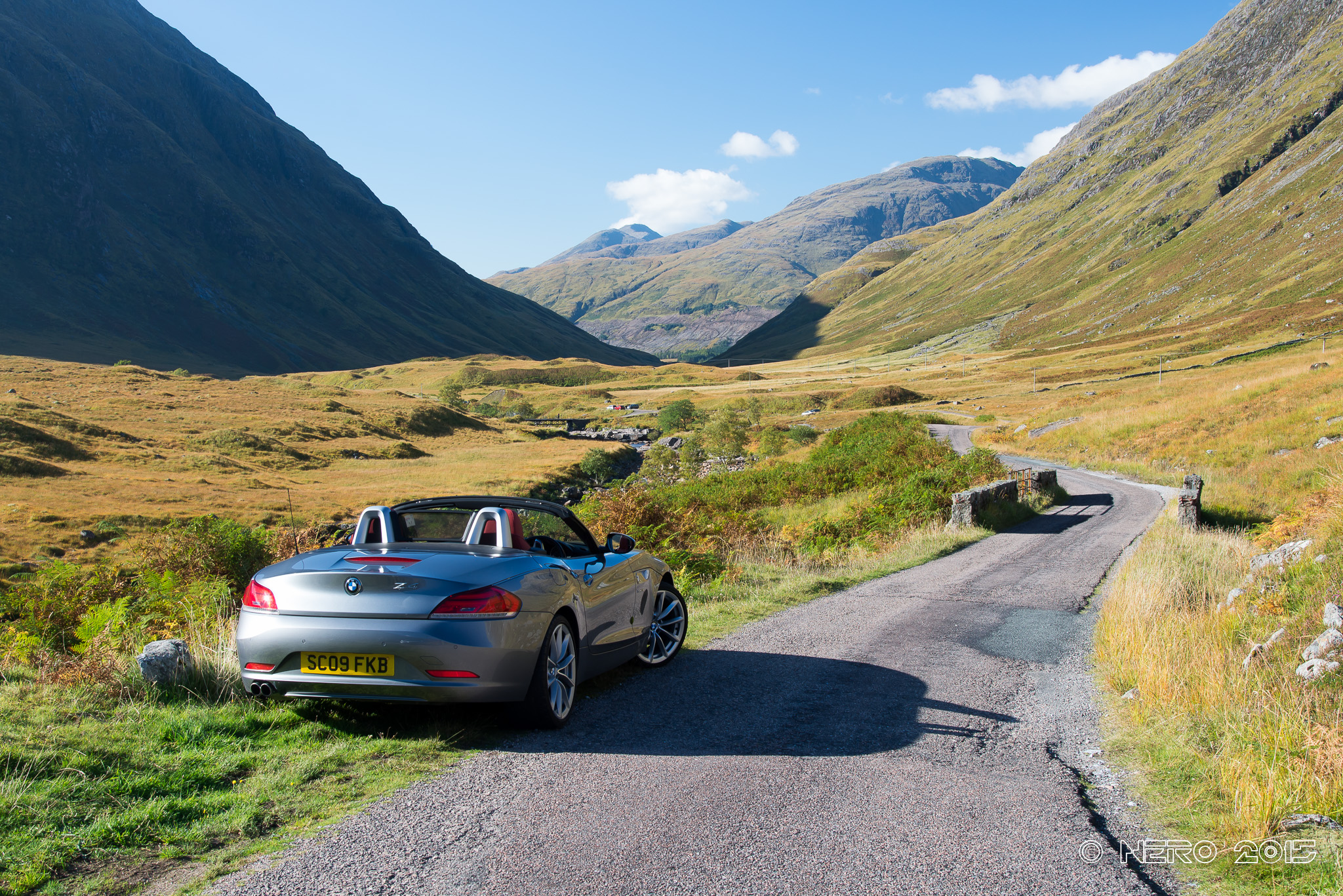 'We attended the Scottish Region Highland Fling and it was absolutely fantastic. One of the most enjoyable and unforgettable week ends we have ever had. The drives out were wonderful well planned, mostly quiet roads, no pressure, time to take it all in. The scenery was just amazing, helped by fantastic autumn weather. Saturday evening was just something else we now know what a Ceilidh is. What a great group of people to spend a weekend with, the bar being very popular. How you managed to book three nights for the price was fantastic value. A one thousand mile round trip, was it worth it? You bet it was! Any time you organise another please may we be included! Issy, Gary, and Stevie you can be very proud of yourselves. Your hard work was much appreciated by all, a most agreeable weekend. Many thanks to you and your team. Please do not hesitate to ask if I can help in anyway. Drive safely until the next time.'
Wendy and Les Bush
'Wow! Where do I start? We travelled from Wales, which is a beautiful country, beautiful roads to drive and full of people who really like to have a good time. We came 365 miles on the Friday to arrive somewhere which is, a beautiful country, with beautiful roads to drive, but only better. The scenery was something else. My wife and I absolutely loved it. You lucky bunch. You also like to have a good time. I felt I could have stayed. We met some great people over the weekend. A credit to you all for that weekend. Brilliant!! Can't wait for the next one! Thank you very much.'
Graham Duggan