North West Sharknose representative Keith Bridge and his wife Lynn travelled 400 miles (round trip) in his beloved Carmine Red E28 M5 to fly the flag for the Sharknose Collection at the 'Coffee and Classics' meet in September at the Classic Motor Hub on the outskirts of Bibury, right in the heart of the Cotswolds.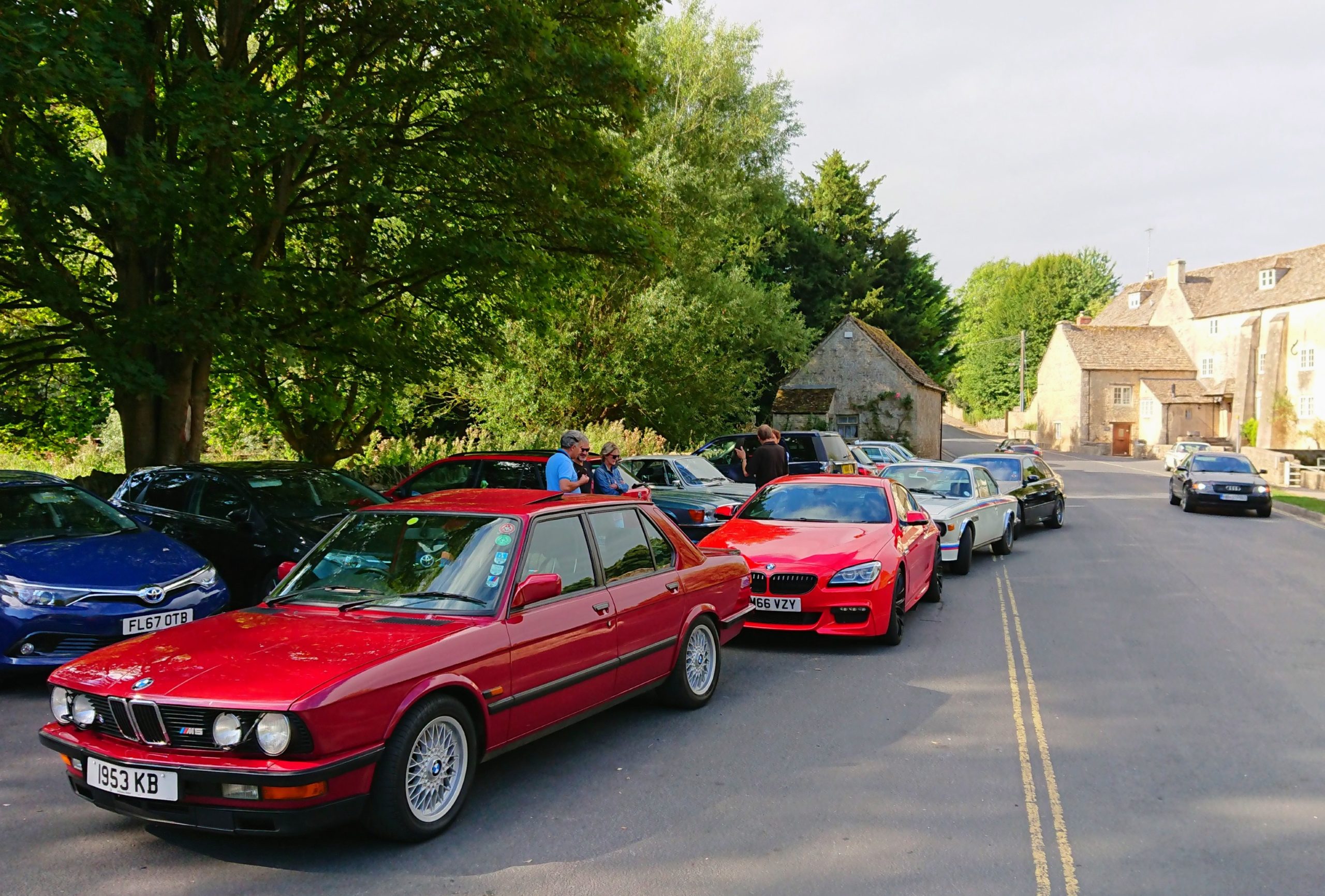 Rendezvous in Bibury for a BMW convoy to the Classic Motor Hub!
Keith and the gang first met with Nick Hull and the E9 CS Register guys and gals at the Trout Farm in the beautiful village of Bibury, bathed in glorious late-summer sun and which is so stunningly gorgeous and perfect it looks like a film set! Keith was accompanied by fellow NW members and friends Jeff & Cathy Heywood in their Individual Ferrari Red F13 650i M Sport and Paul Hearn in his wonderful Carbon Black E39 M5.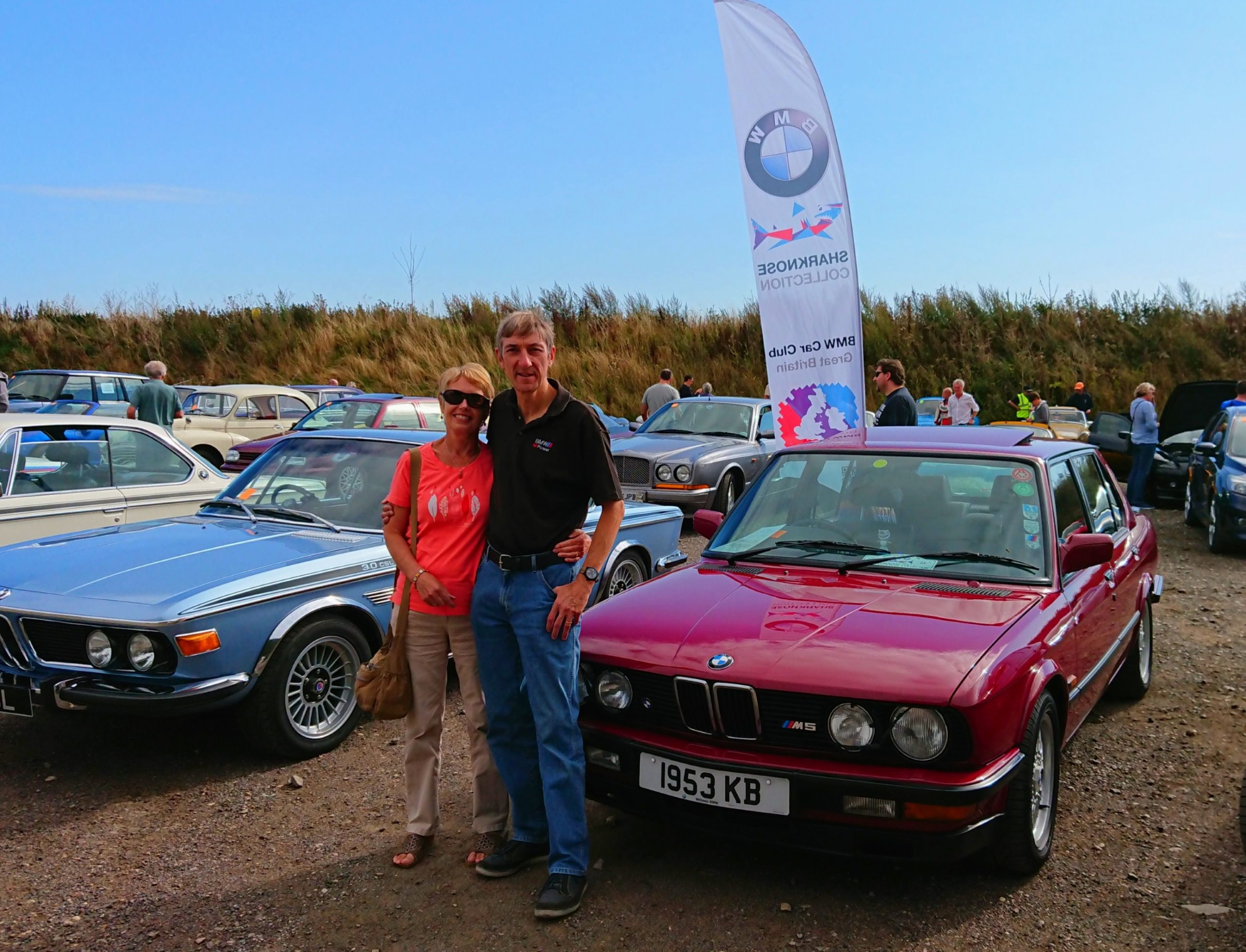 Keith & Lynn Bridge flying the flag for the Sharknose Collection with their E28 M5
Once everyone had made the rendezvous, the bevy of Bavarian beauties snaked out of Bibury village onto and through the tiny village of Ablington in convoy before reaching a very busy Classic Motor Hub, where Keith erected the Sharknose Collection flag as the E9 CSL's and Batmobiles parked up in an impressive line-up, which drew plenty of favourable comments and lots of photo taking!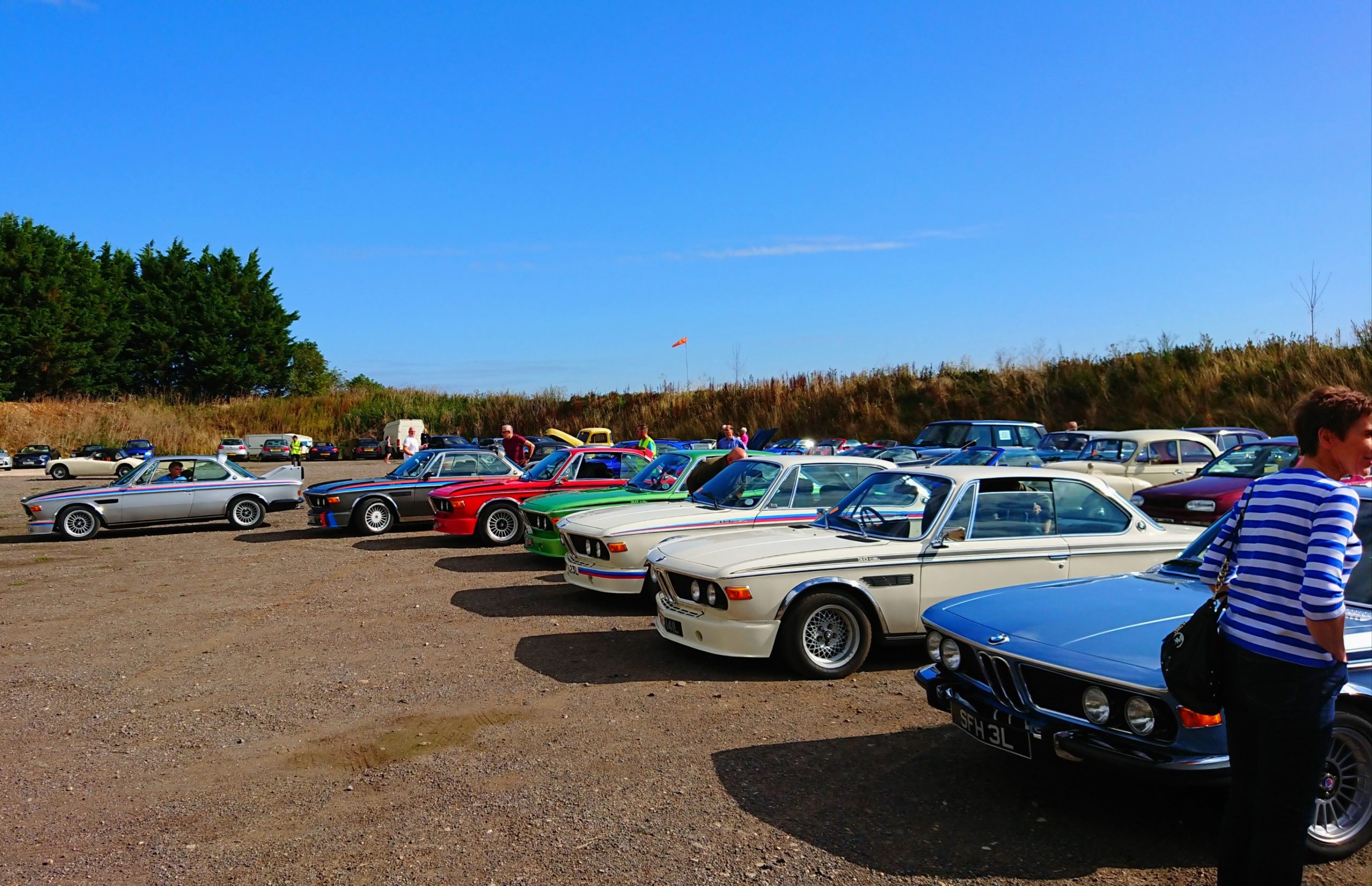 The CS's arrive, causing quite a stir. I don't think many of the visitors had seen so many CSL's and Batmobiles parked together before!
The CS Register were attending the meet as part of the ongoing 50th birthday celebrations for the E9 CS model. I must also add that we were made very welcome by everyone and it was good to catch up with Richard Baxter, John Castle, Sam & Catherine Lever and Nick Hull.
The Classic Motor Hub is one of those 'must do' places, with 4-5 classic car traders on-site offering an eclectic mix of classic vehicles, from Fords to Ferraris and everything in-between! There is also a shop on site selling motoring memorabilia and other motoring related goodies, and plenty of refreshment outlets.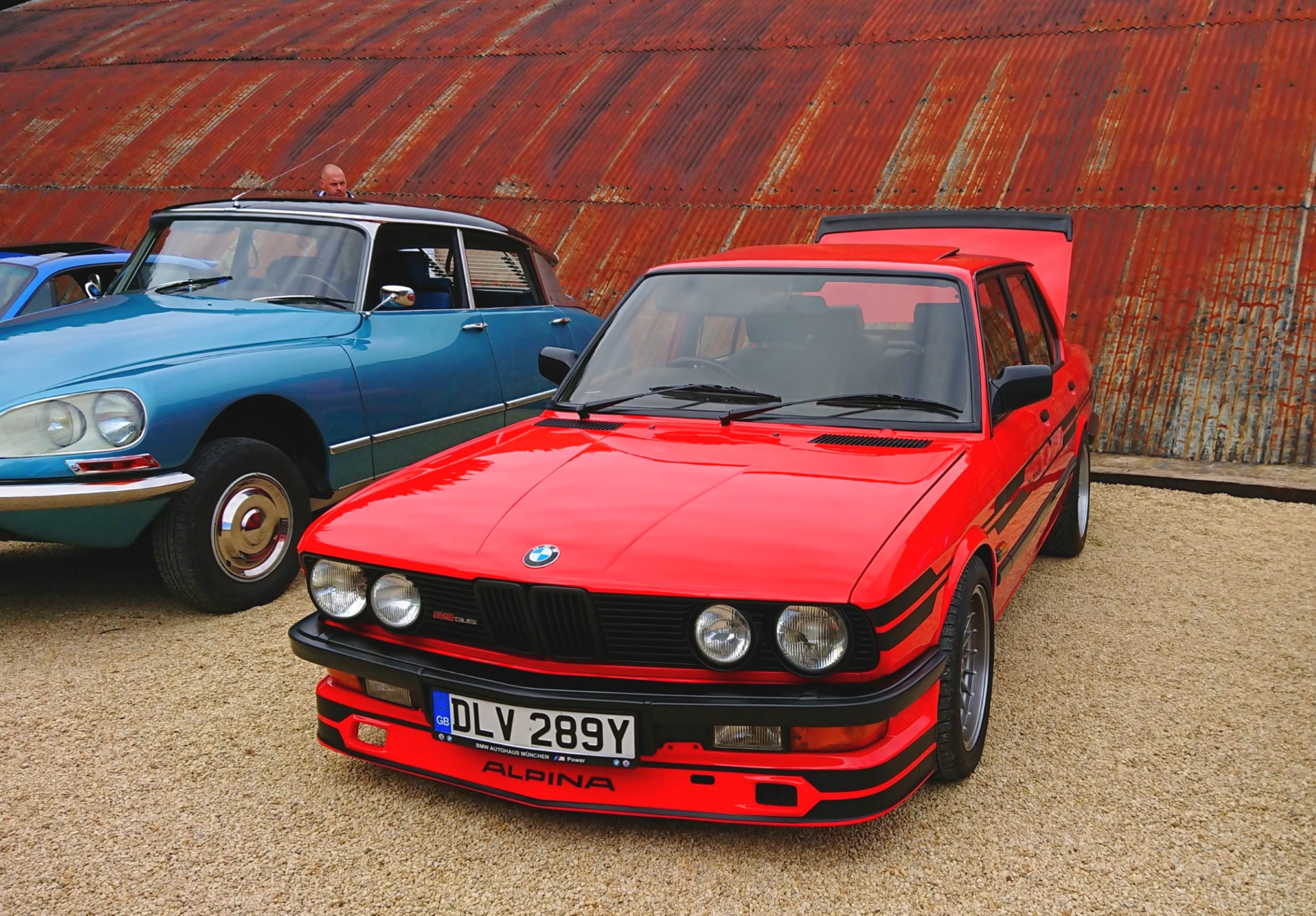 A nice sharknose Alpina E28 B9 3.5 'recreation' was on display at the Classic Motor Hub
Show over we enjoyed a memorable run up the Fosse Way to Warwick and the M40 for the trip back north on the roadwork strewn M6 – smart motorways? Give us a break!!