2002 guru Richard Stern is awarded the BMW Clubs International Council – Friend of the Marque award.
Richard Stern, Mr 2002, certainly in the UK, is now a man comfortable in his own skin. His crusade to get the E10 models recognised and acknowledged both here and internationally over the past 20+ years has been successful, with '02 models now reaching record highs in the auction rooms and achieving cult status amongst petrol heads – but it wasn't always like this…
Richard joined the BMW Car Club in the 90's, at a similar time to myself. My first 'contact' with Richard was via the club magazine – I was then a rank and file member of the club, and in particular, the clubs North West Region, but here was a guy who wrote regularly for the club journal and who's passion for BMWs and '02s in particular, shone through in the articles he wrote. Richard's regular pieces inspired me to start putting pen to paper and I realised then that the frequency of Richard's articles were partly driven by our (then) Club Secretary and office manager Kay Sythes, who would often call trying to twist ones arm into writing something for the club mag – the club was a lot smaller then, and article 'authors' were a bit thin on the ground!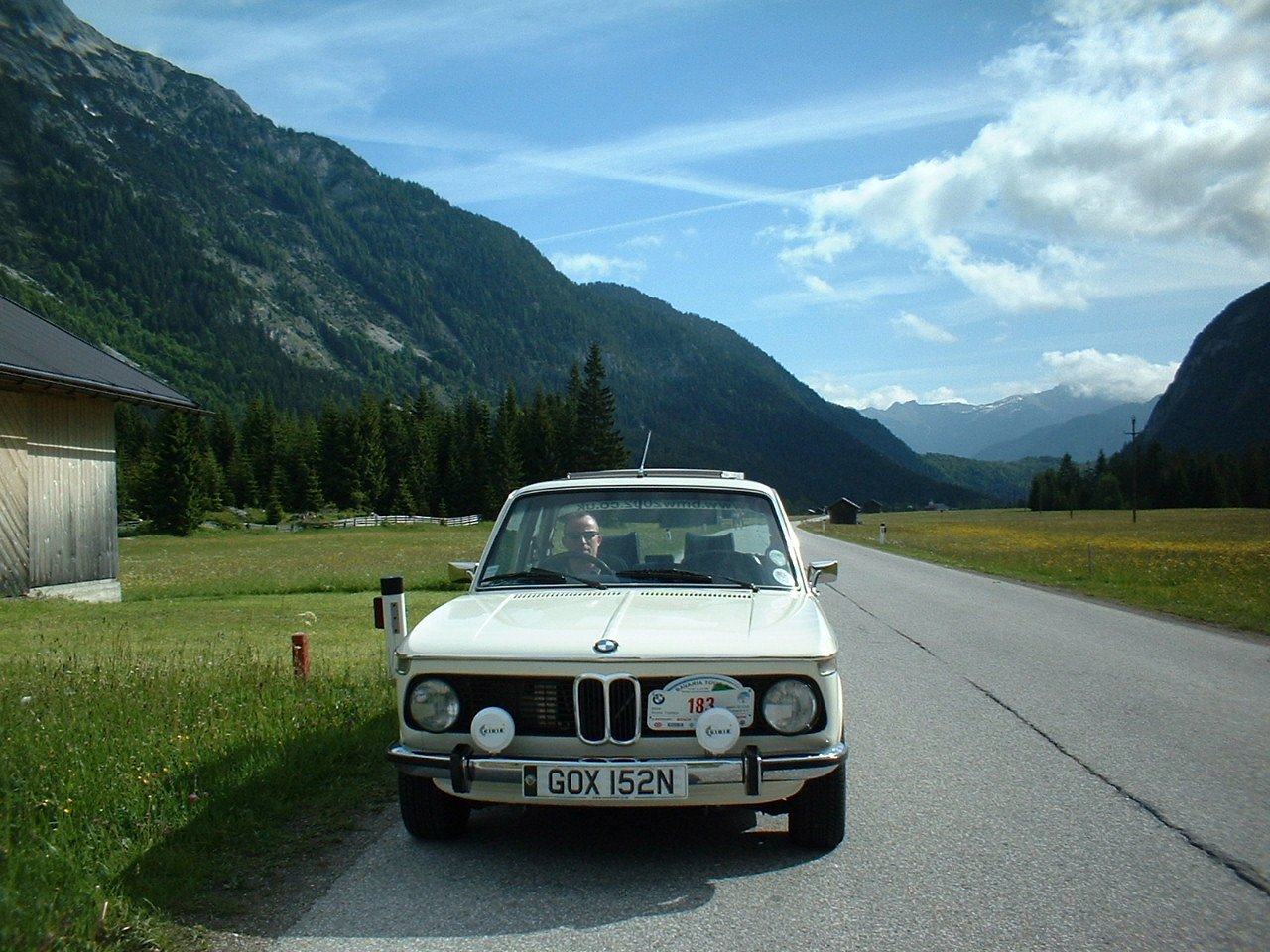 Moving on a few years at the start of the new millennium for my sins I had been elected onto the clubs board and then shortly afterwards asked by fellow board members to take over as Chairman, which was then ratified at the following National AGM. This appointment first brought me into face to face contact with Richard at the clubs National Festival, resurrected after being 'rested' for a couple of years…like I said the club was smaller then and a bit different to the one we are members of today. What came across on first contact with Richard was his enthusiasm, which oozed from every pore; he was a chirpy chap with a twinkle in his eye and never shy in telling you how the club should be run! But joking apart, he worked so hard at anything he did for the club, whether it be organising the '02 display at the National Festival, geeing members up to attend his pub meets, sourcing display cars for the NEC Classic, writing many an article for the club mag or organising the clubs presence at his beloved 'Ally Pally' show.
As I mentioned earlier, Richard was definitely on a crusade for the '02 model. I think he felt that they were often overlooked, unloved even, both within the club and by the wider motoring public and press alike, and I feel he couldn't grasp why – he 'got it', so why was it so difficult getting everyone else to understand why the 2002 was such an outstanding motor car?
Being Chairman of any club is never easy. Everyone has a view or idea how the club should be run, Richard included, and while over the years we sometimes agreed to disagree, we never fell out and Richard always gave me his full support. I 'persuaded' him that writing articles for the (newly introduced) Straight Six magazine was much better for reaching a wider audience than just producing them for his newsletter and his burgeoning website – Richard wanted to spread the '02 gospel far and wide and I wanted to support his 'crusade'. At many an NEC show or National event he would bend my ear about buying into the '02 phenomenon, and I could kick myself for not purchasing one of BMWs finest creations, at the right time!
Times change, and like I said at the start of this piece, I think Richard has now become a lot more relaxed in himself, yes he's growing older like everyone else (!), but he's also more relaxed knowing that his crusade has been successful. The BMW 2002 is now recognised worldwide as a true automotive classic, with a model residing in many an important collection around the world. He is still as passionate now about the 2002 as he was 20-years-ago; as everyone knows he organised an amazing display at the clubs National Festival recently to celebrate the 2002's 50th anniversary, and on a more personal level he only recently helped to 'facilitate' the purchase of an '02tii for a good friend which will be winging it's way to Hong Kong very soon…
Over the years Richard has owned an electric selection of BMW models, many of them iconic; indeed he now owns a quite lovely E39 M5, a car in itself that has attained cult status, which is being recognised in the auction rooms, but one constant has always remained – his love of 2002's; of which he has owned many, including the revered but temperamental turbo model. His latest Colorado Orange 02tii is a real beauty…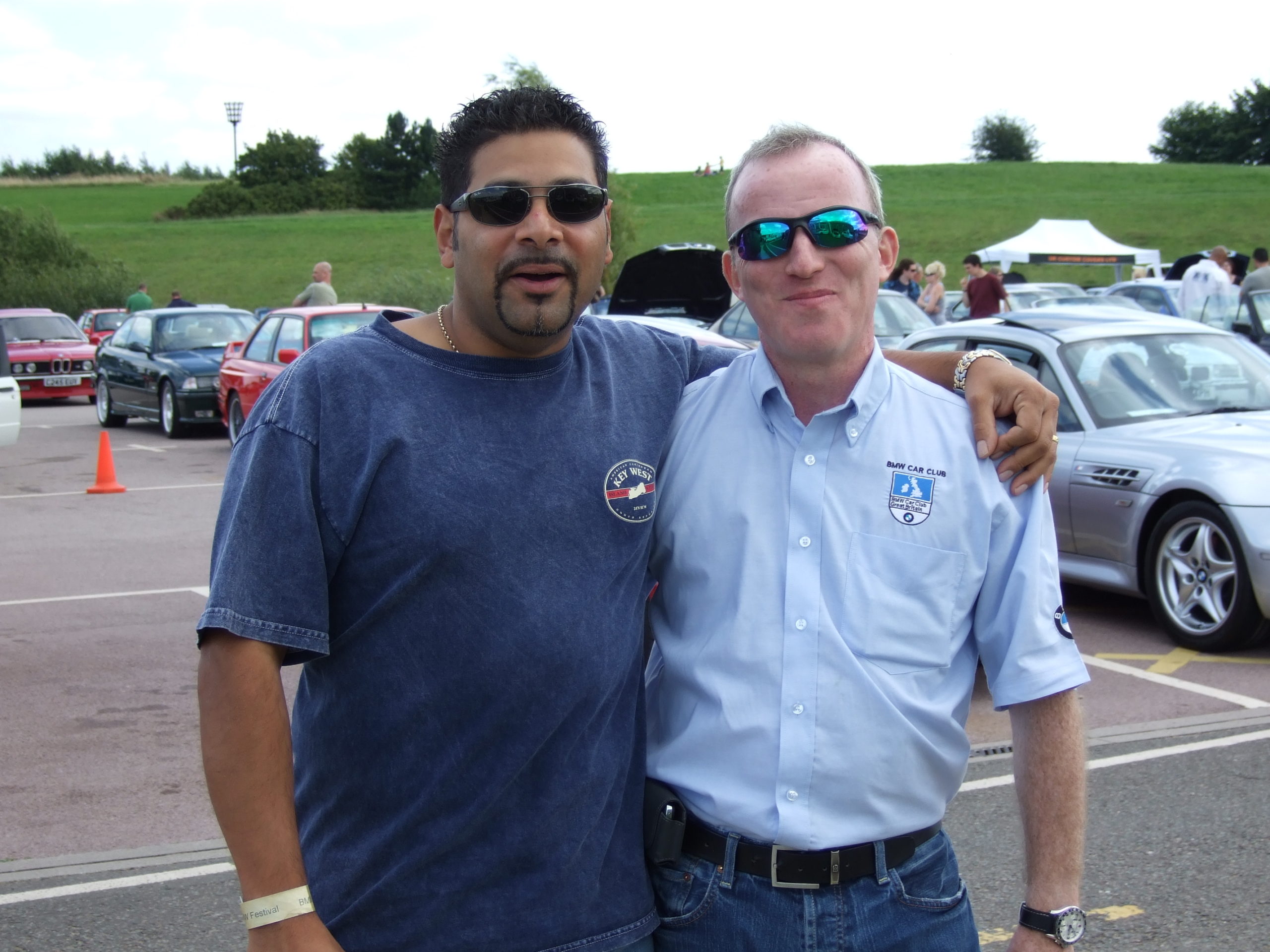 Richard is Mr 2002. Even his website carries the name www.bmw2002.co.uk ! In recognition for his 'crusade' promoting the 2002 to classic status and receiving the adulation the model deserves, and for all the help, advice and guidance he has provided to thousands of '02 owners and prospective owners both here in the UK and overseas over the years, not forgetting all his hard work dedicated to promoting the BMW Car Club GB, he was presented with the prestigious 'Friend of the Marque' award by the BMW Clubs International Council at the clubs National Festival celebration dinner in August.
Richard was nominated and presented with the award by Tim Palmer, who himself has been helped and advised by Richard over the years with all things 2002. Tim gave a heart-warming speech before he handed over the award to rapturous applause.
The award is only presented to a select few who the BMW Clubs International Council believe is truly deserving of the award, and I can think of no better candidate than Richard to receive this accolade. Many burst onto the scene full of fire and passion for their cause, but for many, that fire diminishes as the years pass. Not so Richard, who's passion for the 2002 has always burned brightly – well done Rich Stern!
Words by Jeff Haywood October 2018