BMWs shine at Brands Hatch
Images by Nick Edwards
The BMWCCR was invited to attend the very popular Aston Martin Owners Club event on 23rd June at Brands Hatch – the BMWs didn't disappoint, and a great day was had by all who attended to support the drivers.
It was a very impressive grid again with drivers from all over the country – following his win at Croft Kirk Armitage made the trip to a circuit he had never seen before so there were no expectations, Joe Geach, one of the BMWcup front runners, arrived from Cornwall. This was to be the local event for many drivers so close racing was expected throughout the grid.
Qualifying saw less than a second separate the M1 drivers, and it being close in M2, Class 6 and BMWcup – the front row was to be Gary Hufford and Dave Kempton, followed by Paul Travers and Kirk Armitage, followed by Dave Heasman, Hugh Gurney, Kaz Singh and local drivers Martin Scott and Mark Cripps. In M2 it was close between Paul White, Mark Culmer and Rahim Baloo. In Class 6 there was competition between Lee Deagan, Jay Dalgarno and Matt Smith. In the BMWcup Matt Page, fresh from his double win at Croft, was at the circuit – he passed his ARDs test less than six months ago – and other race winners Joe Geach and James White were bunched on the starting grid after qualifying. In Class 4 Richard Harrison will be looking forward to battling with higher powered cars as he had earlier in the year.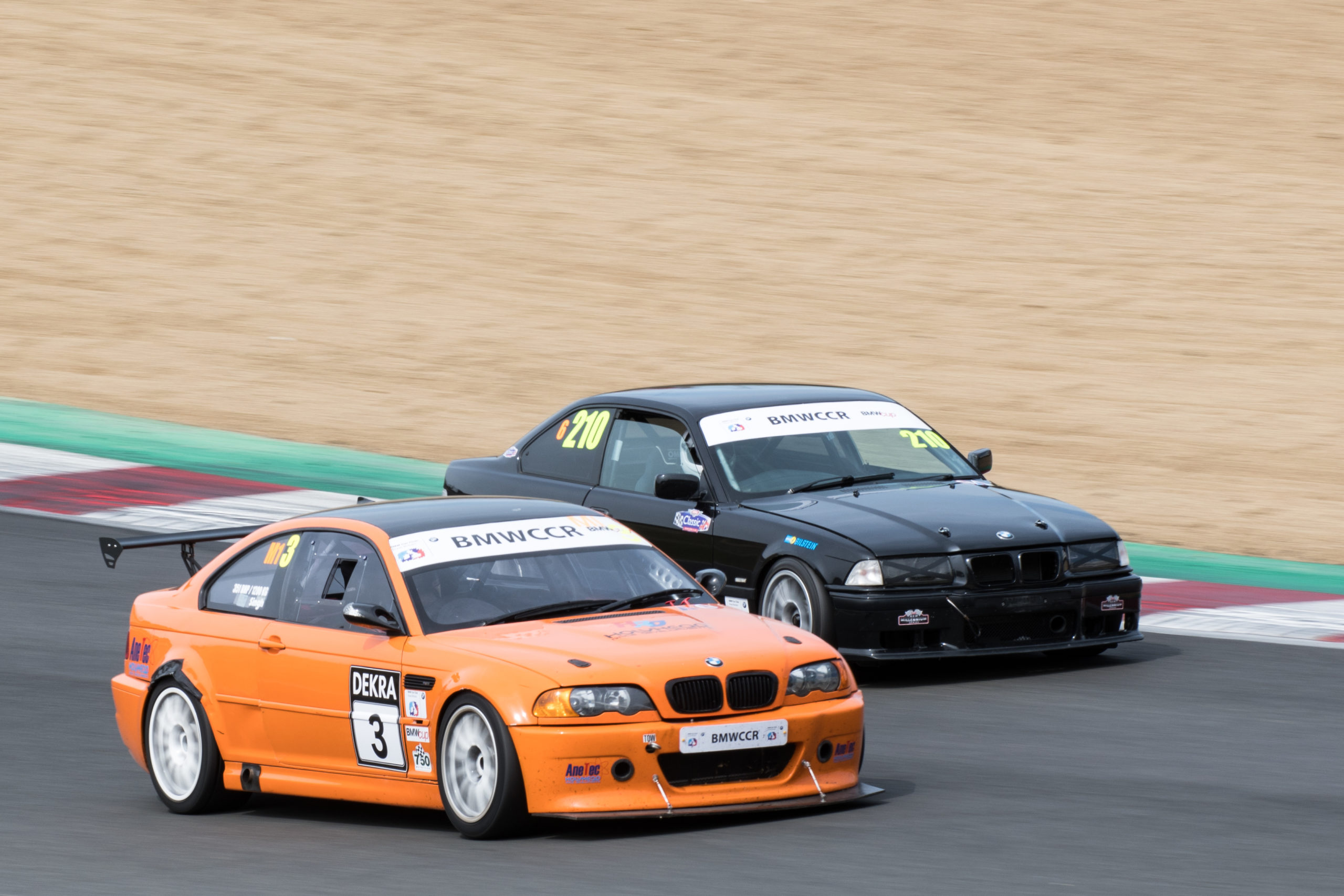 Race 1 – what a start, with great starts from Heasman and Armitage in M1 with clean overtakes. Kempton and Hufford battled back but a spin by Kempton ended his chances early in the race. It was great to see another different race leader with Heasman leading the way and holding off Hufford, Armitage and Travers. When Heasman needed to retire this resulted in Hufford keeping Armitage at bay and Travers holding off Gurney for the Podium.
In M2 Class – Paul White had a great race, putting in great lap times whilst his closest challengers Mark Culmer and Rahim Baloo struggled, whilst in Class 6 Lee Deegan pipped Jay Dalgarno followed by Stuart Pywell then Matt Smith, so four different models competing for the podium. This has been a great class to watch this year.
The BMWcup class was another close race, with Matt Page, improving through the day, chased closely by Joe Geach and James White, followed by the improving Stuart Rolfe. In Class 4 Richard Harrison took the honours in his E30 318is. The leading invitation entrant was Wayne McGuire.
The other racing on the day including a wide range of Aston Martins and Intermarque racing also included other BMW models so it was enjoyable day for all the supporters who attended.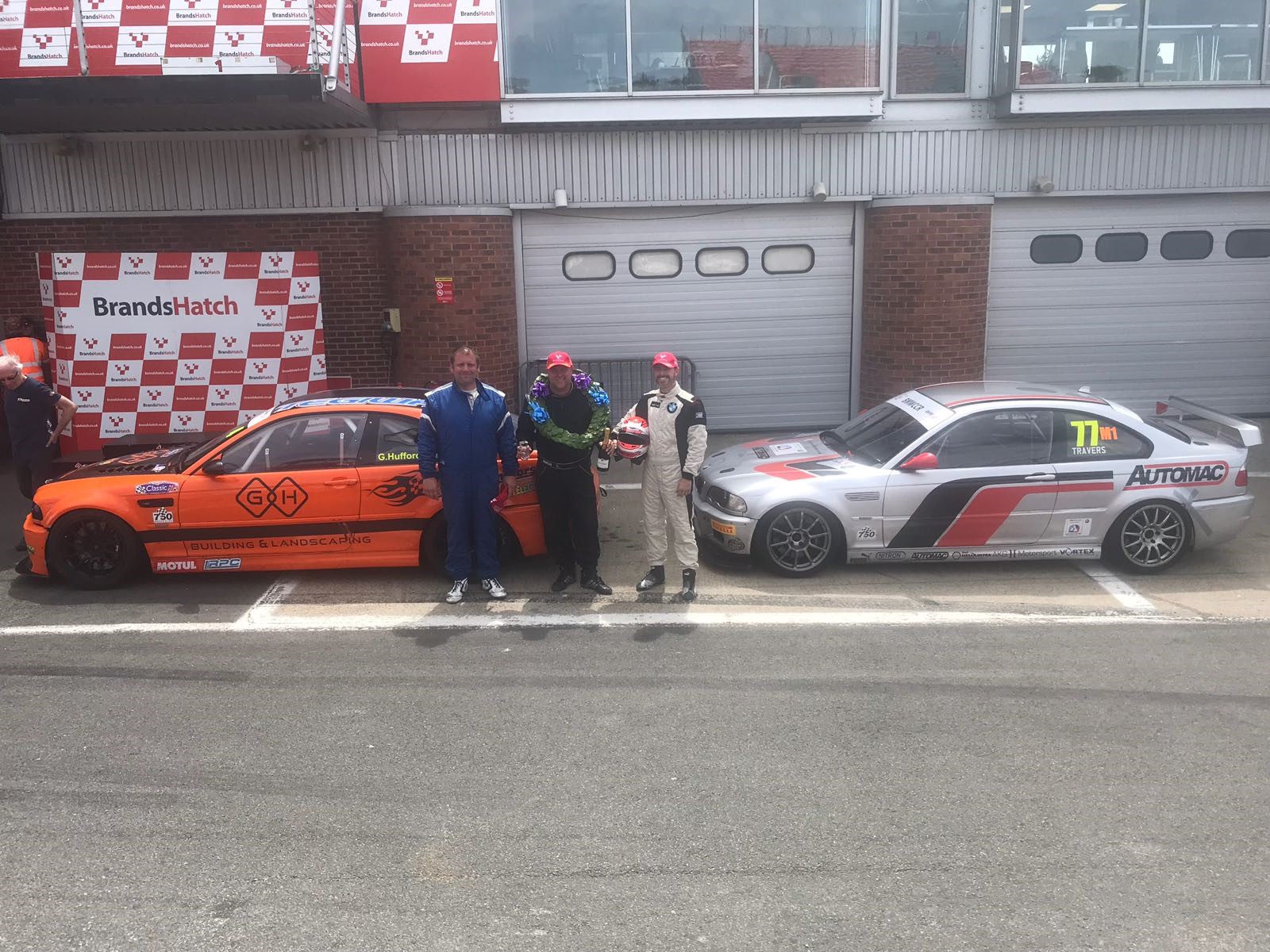 Race 2 –
On the front row we now had Gary Hufford and Kirk Armitage who was now getting used to the circuit, with many drivers looking to improve lined up behind.
In M1 – Hufford kept Armitage at bay whilst Travers and Gurney battled cleanly with each other for the podium places. It was pleasing to see Hugh Gurney's smile on the podium after claiming third place. In M2 Mark Culmer was the winner, followed by Race 1 winner Paul White and a recovering Rahim Balloo who was smiling all day.
In Class 6 – it was a first win for Jay Dalgarno and his supporters, chased by Stuart Pywell; that's three trophies in two races after joining the series at Croft. In the BMWcup the podium was Matt Page with a new lap record, followed this time by James White and Joe Geach, who were chased by Stuart Rolfe.
The Club was supported by Dean who delivered the Club trailer; Lisa Heasman who helped sort the food and refreshments that were enjoyed by the members who attended; Steve Bostock was our photographer for the day; Richard Sterna and Vivian Bostock presented the awards – so we owe these people our thanks.
We had a large display of BMWs at this event and we had a parade of all the cars at the end of the day. It was great to see those taking part and getting the opportunity to drive round the track – the plan had been to break the Guinness World Record but as some people had left early we sadly didn't break the record but will try again.
We now look forward to the National Festival on 12th August where you can display your BMW if you wish – or we have been invited to compete at Brands Hatch again on the GP track on 18th August – then we head for Donington on 2nd September, and Snetterton on 7th October.
Plans are already moving forward for next year so if you want to be a part of the team – you don't have to be a driver or be able to fix a car – we are looking for members who want to be part of the organising team, so if you want to help at future events in any way we will welcome your support.
2018 has been fantastic so far so we want to make 2019-on even better for the Club and its members.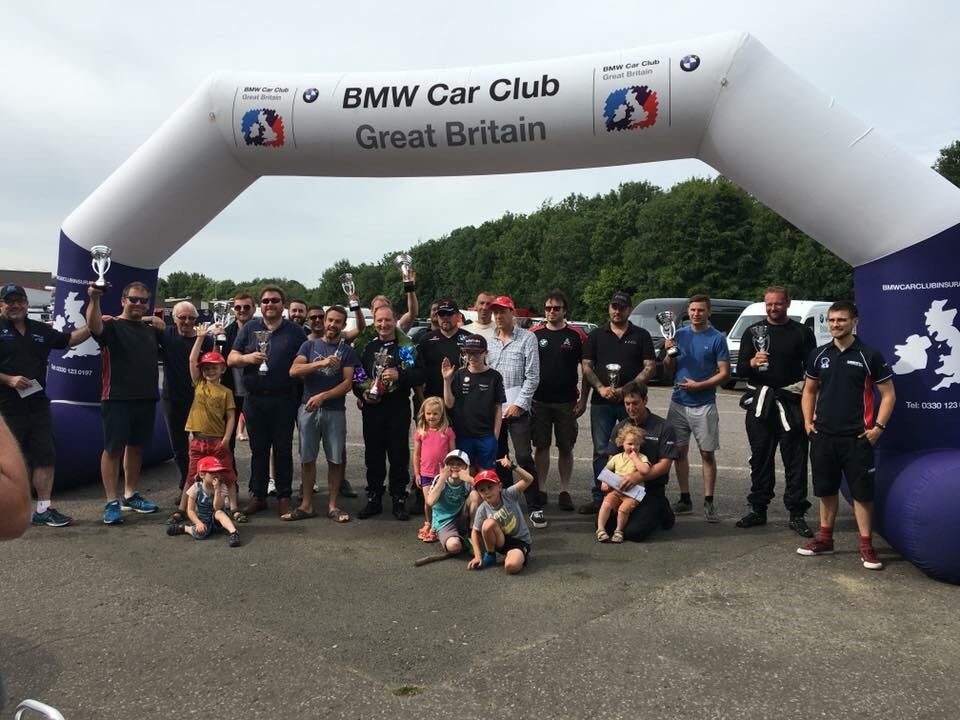 Future Events include:
Birkett 6 hr 27th Oct Silverstone GP
Motorsport Live 2nd to 3rd Nov Silverstone Wing
Trackday 9th Nov Oulton Park
Autosport January NEC Birmingham