The BMW i8 is the most futuristic car in the line-up of the Bavarian manufacturer at the moment. It comes with a timeless but futuristic design and has proved popular with our club members at many shows.
The car we're looking at today was delivered in Abu Dhabi and it was special from the get go, being a Protonic Red edition. Basically that means you can have your i8 in this stunning colour, only a handful of them being made to keep it 'exclusive'. However, this upgraded i8 also received a couple of amazing goodies to be installed before being delivered to a very lucky customer.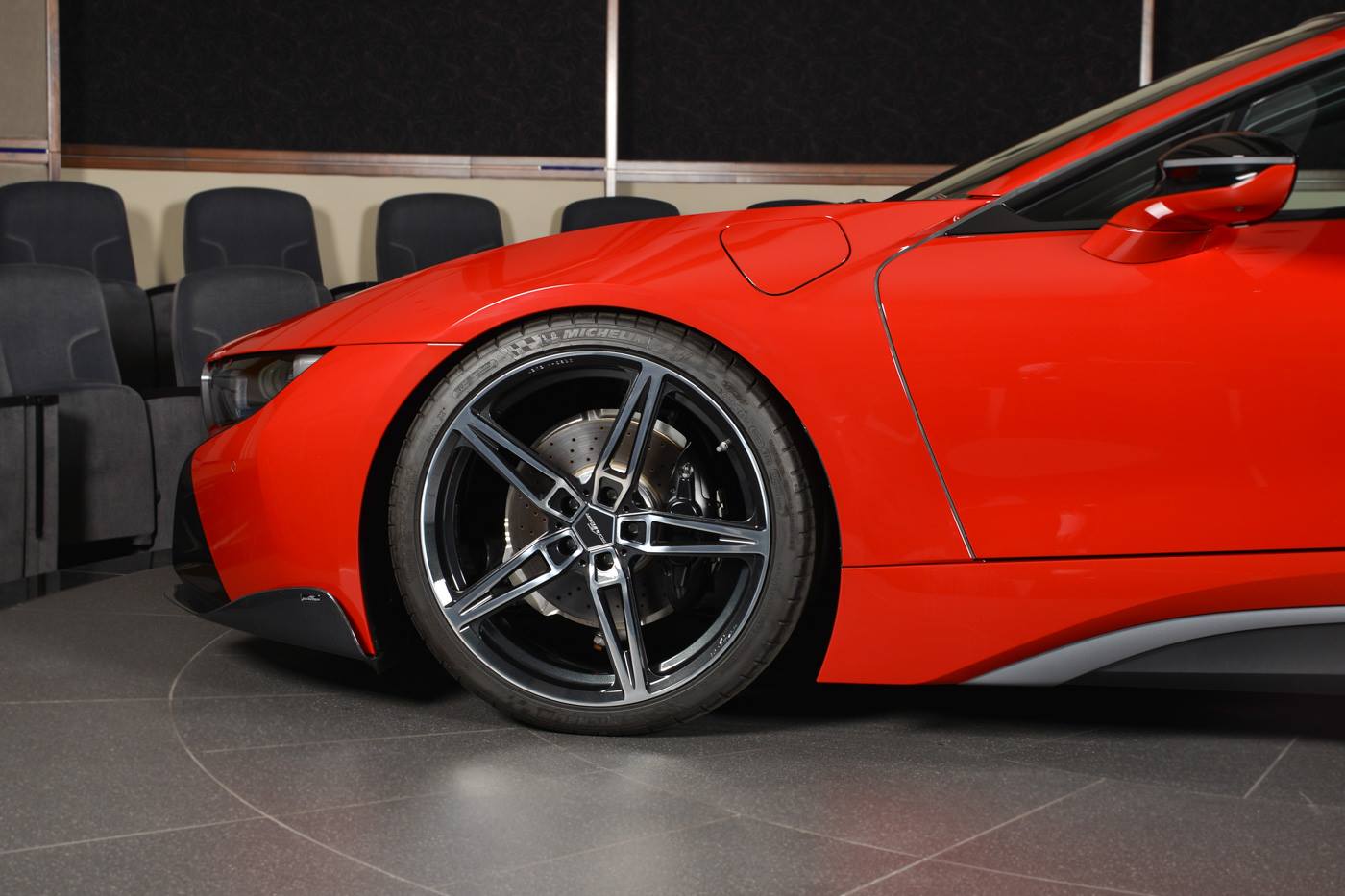 The car received new 21 double-spoke light alloy wheels from AC Schnitzer and they completely changed the whole look of the i8. BMWs wheels are decent enough but they are calculated to have the perfect size to offer both an efficient experience and a decent enough look and therefore are limited in some regards. These AC Schnitzer wheels are now limited in any way and they look the part, without a doubt.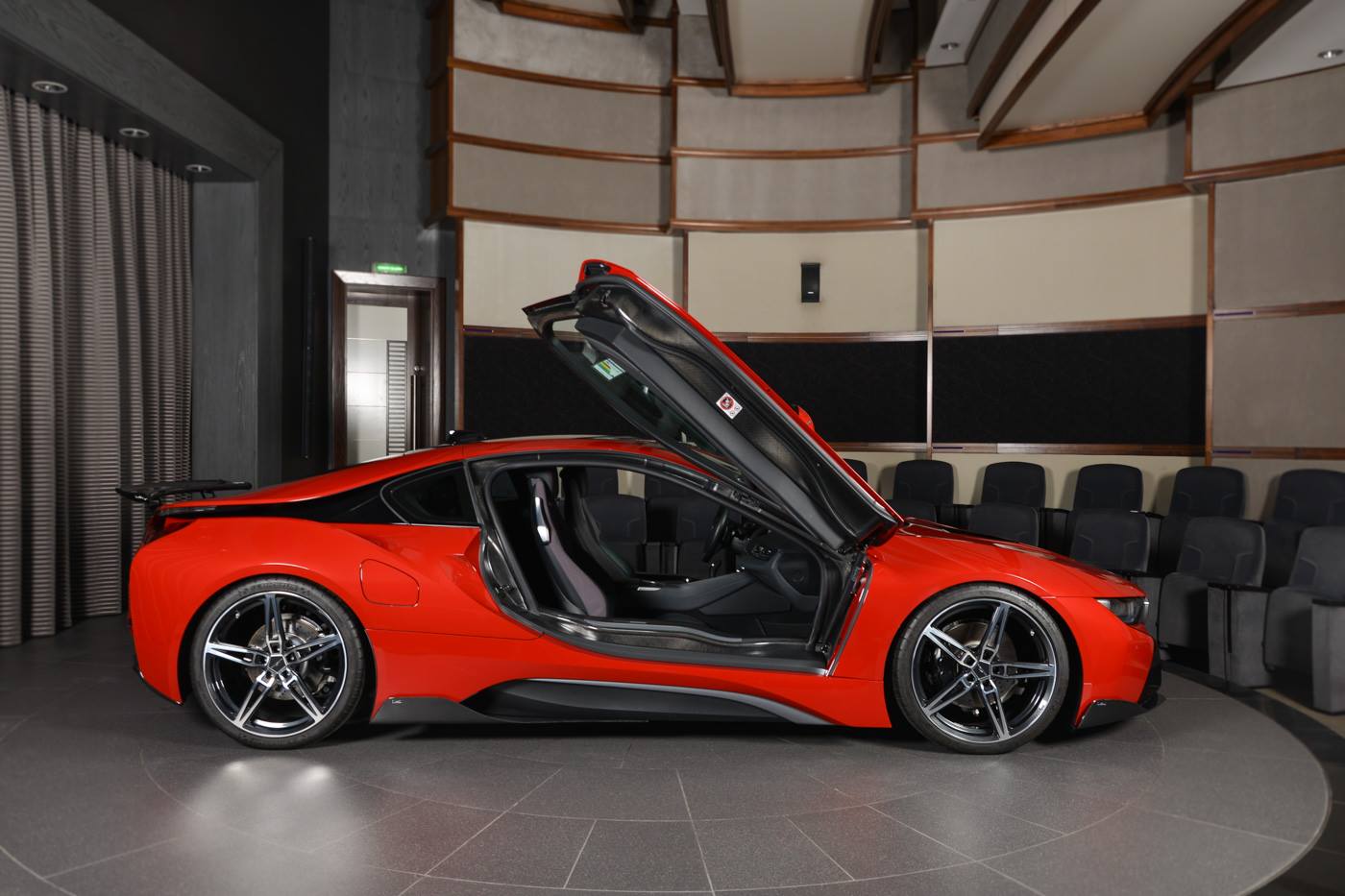 The Club Manager, Alex, and Co-ordinator, Amy, had the privelage of having a feel of a white Roadster on the 'Supercar parade' at Silverstone track earlier this year at the the Silverstone Classic. The i8 would make anyone feel familiar with the track, by the way it dived into each bend and turn. It has this way of cacooning you in its shell, making you feel invincible. I can't imagine the adrenaline rush that this beauty would give, on the track or down the main streets.
We say that if this is the future of BMW supercars, Bring it on!