This article was first featured in Straight Six February 2015 and can be found in the members' area by clicking HERE. Did you know we had all issues of Straight Six available online back to 2013? Read them HERE.
It was an audacious move to commit to a supercar. BMW's last attempt at anything sporty and exotic, the 507 of 1956-9, had led them to the brink of bankruptcy. Not only would they build a supercar, they'd be putting the engine where Dad normally put the terrified kids before heading out on a spirited jaunt in his ultimate driving machine. Bear in mind this was the 1970s and the suits in Munich were probably passing something somewhat stronger than Old Holborn round the boardroom table.
Mercifully someone put the bong down long enough to twig they couldn't do this alone. They had enough engine experience to turn the wheels rapidly enough, even if it would be via a straight six rather than a V12 those crazy Italians were using. However, designing, engineering and building a mid-engine, highly specified, low volume supercar was a whole new ball game for BMW. Taking another deep inhale, someone must have suggested working with the Italians, "why not Lamborghini" and everyone must have nodded and smiled as they reclined their executive chairs, blew smoke rings and visualised a Countach beater with a blue and white propeller logo.
Over at Lamborghini, their intended beau, things were not going so well. Plagued by strikes and worker unrest the US importer had compounded their problems by giving a bum steer when he talked them into developing a junior supercar which they could mass produce.
Over a Chianti fuelled lunch, he'd promised he could sell 500 a year. And so the V8 Urraco was born and a manufacturing line for a 3,000 car production run set up. But only a handful were selling, unsold cars piled up at the factory and so did the parts inventory and suppliers' invoices. Financial wizard Pier Luigi Capellini was bought in; he was previously De Tomaso's right-hand man so was used to a bit of wheeler-dealing. He quickly sacked the US importer, set up a new distribution network and took over day-to-day running of the factory. Things stabilised a little but nothing had really changed. Ferruccio Lamborghini decided to sell the loss-making car company and get back to making tractors, wine and air conditioning units – he was a refrigeration magnet (sorry, couldn't resist that!).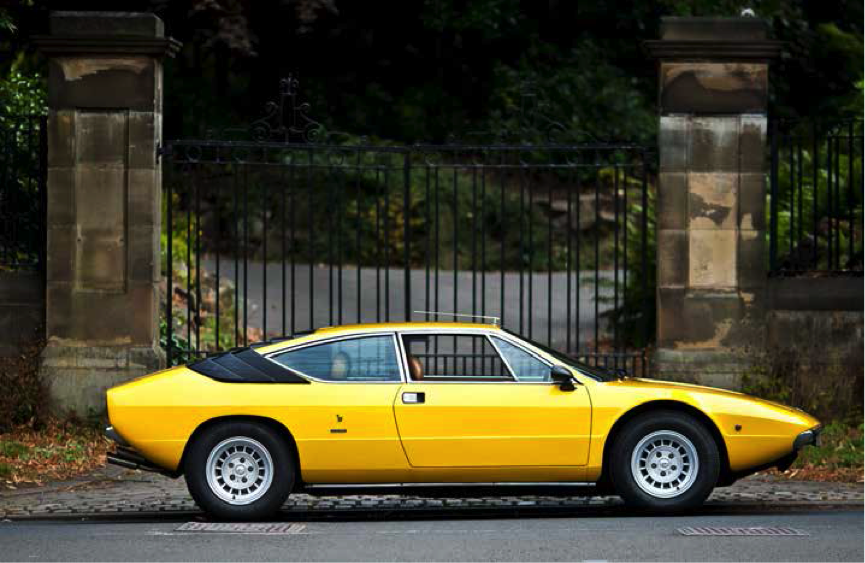 Once mere owners of Lamborghinis rather than Lamborghini, Swiss chap Rossetti acquired 51% of the car company shares in 1973 for 800,000 and in 1974 his friend Leimer paid 450,000 for the remaining shares. Founder Ferruccio was gone.
Eventually seven hundred 2.5 litre Urracos were shifted before the engine was uprated to 3.0 litre which delivered the performance the looks always promised and it became a serious competitor for the Maserati Merak, Ferrari 308 and Porsche 911. But Lamborghini still had serious cash flow problems. Rossetti and Leimer were becoming increasingly irrational and hinted they wanted shot of Lamborghini and its ulcer inducing management meetings. Talented engineer Baraldini was sent out into the world with the mission to find engineering projects to keep the under-utilised Sant' Agata production line and workforce occupied. He bought two opportunities back: the Cheetah off-road project for Mobility Technology International (MTI) of California and the deal to build the M1 for BMW. Light at the end of the transmission tunnel?
Capellini even bought in a buyer for Lamborghini; Walter Wolf, the Canadian oil baron, race team owner and long term Lamborghini fan offered Rossetti 660,000 for his shares and Leimer 440,000 for his. But they wanted more. The deal, and the cash injection Wolf was promising evaporated. Lamborghini struggled on with the Cheetah and M1 projects, creatively managing budgets to keep both ticking over. The Cheetah was an extreme off-road vehicle intended for the military capable of covering all types of terrain at very high speeds.
A prototype graced the Lamborghini stand at the 1977 Geneva motor show. However, shortly after it was killed off when MTI ran into copyright issues with Ford who claimed it was just too similar to their XR311 prototype. After many more years of development, the XR311 eventually entered US army service in 1989 as the High Mobility Multipurpose Wheeled Vehicle (HMMWV), better known to us as the HUMVEE.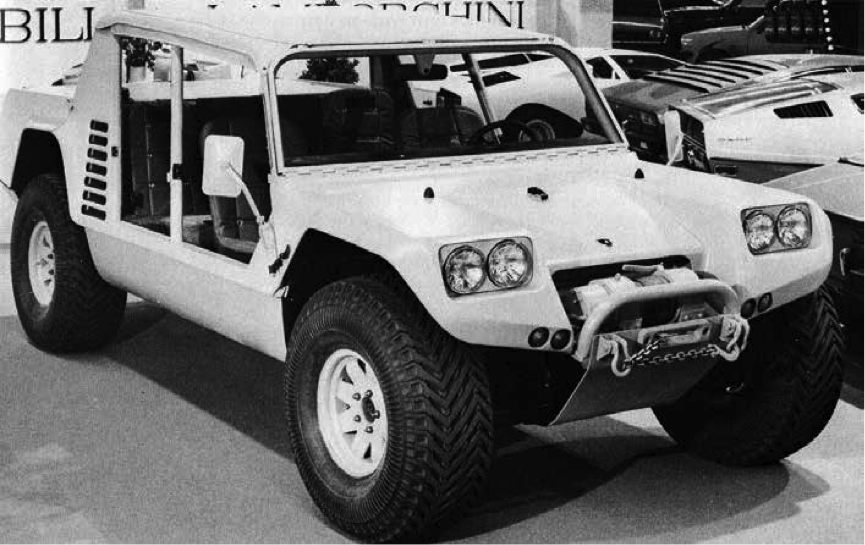 Lamborghini's ambition for an off-road supercar was put on ice for 10 years until the Cheetah reappeared as the LM002 with the V12 from the Countach. The Rambo-Lambo featured the rarely used Lego block approach to automotive design and rates as one of the ugliest cars ever. 301 were eventually made to be bought by the likes of Sylvester Stallone, Udya Hussein and anyone else with a desert needing taming. Gaddafi ordered a load of LM002s for the Libyan army. Let's just think about that: a highly strung V12 dropped into a high performance offroad supercar to be driven by squaddies across the desert and maintained by Libyan army pool mechanics. If any remain they'll be low mileage.
Back to BMW and the 70s… while the Cheetah in its original incarnation didn't get very far, the M1 deal was still on track. Even better, on the back of the BMW M1 deal Capellini secured a $1 million loan from the Italian government to meet immediate tooling costs and to tide them over until the BMW cash began to roll in. Lamborghini built and developed four M1 prototypes and everyone associated with the project agreed it was superb. Dallara, who would go on to build F1, IndyCar and many other racing chassis, designed the M1 around the new and revolutionary Pirelli P7 tyre. But too much of the Italian loan had been frittered away on the mad Cheetah project. More cash flow problems loomed so Capellini approached BMW for a short term 500,000 loan to buy some parts and get initial M1 production off the ground.
BMW had a 'no loans into Italy' policy at the time (Lamborghini's woes were really just a microcosm of Italy's problems) and they refused the loan and gave up on Lamborghini. In April 1978 BMW took back control of the M1 and Lamborghini, with neither the M1 or Cheetah projects nor car sales to speak of, were again on the edge of the abyss.
Capellini left Lamborghini in frustration and so did Marco Raimondi, the Director of Engineering. But they didn't walk off into the sunset. Instead they took their knowledge of the M1 and connections within BMW and set up a company called Ital Engineering. Their first client was BMW and their first job was finding and organising the supply of the parts BMW needed to have the M1 assembled in Italy and Germany. While Lamborghini spiralled further into the financial mire the BMW M1 entered production later in 1978.
Lamborghini still had to sell cars to keep what little cash there was flowing, but buyers were few and far between as they or a dealer had to stump up the cash up front. They couldn't be sure their car would be made or even whether the company would be around at the end of the month or year. It took a brave playboy to order a Lamborghini in the mid to end of the 1970s although their product range was still reasonably comprehensive. The Countach, Espada and Jarama were packing the wonderful V12 while the Urraco, now in 3.0 litre form, and the Silhouette had V8s. Selling cars was becoming increasingly complicated especially in 1978 when European legislation came in requiring a new national type approval certificate which necessitated homologation far stricter than anything Lamborghini had experienced before.