It's fair to say most petrol heads lament the demise of the fast wagon. Sure there are a couple still on sale like the Mercedes-AMG E63S and Audi RS6. But when popular attention shifted away a couple of years ago towards the emerging hot SUV market, most of us knew that the age of fast estate cars was coming to a close.
As swansongs go the E61 M5 touring was one hell of a way to bow out, you can still get fast wagons in the form of the Alpina B5 or B3 but anything capacious with an M badge now takes up more room.
BMW have recently revealed the X3M and X4M to the world, and rumours are they will be released in earnest rather soon given the appetite for fast SUVs. While more M cars are never a bad thing, my feelings are thus:
Why does the world need two more compact SUVs? And thank God they're not boring.
Let's tackle the former. There is no shortage of choice in the compact SUV market and the world values safety, in which a bigger car equates, in the minds of buyers anyway, to more safety – brilliant. With Porsche entertaining the middle classes with the Macan GTS and Jaguar about to unleash the F-Pace SVR on the world it seems BMW wanted a seat at the table, and with two ber powerful X cars on the books using the M5 engine, why not drop that great M3 engine into a mid-sized X chassis and thoroughly stir the pot?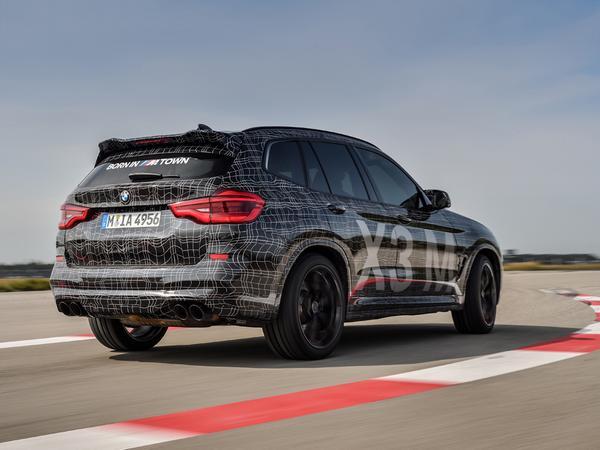 Now the second point – thank God they're not boring! Having had an X5M thunder past me once at Goodwood I'm firmly in the court of big, fast SUVs and take comfort that BMW have not forgotten the petrol head. But with the F-Pace SVR soon to terrorise our roads, BMW needed to put up a fight and retain some of that market and hit the Jaguar in the Jugular.
Change is inevitable, but at least we have more M Cars. It'll be a tough sell to swallow the compromises of the X4M but that X3M looks like a riot. The world doesn't need more SUVs but please, at least let us keep these ones!