Southern Concours & General BMW Gathering 2018
Article by Nigel Smith
Photos by Joanna Burge, Scott Walters, Nigel Smith, James Mann and Tony Cooke
Well, what a great start to 2018 show season.
The Southern Concours was held at Sherborne Castle, Sherborne, Dorset.
We started early and were on site at 6am to begin setting up for the day. Where does the time disappear to so fast? Some cars were already arriving by 7.30am while we were still setting up, the arrivals being the hard-core Concours crew!
Another year of build-up and organisation trying to grow on previous years. All was going well and the club HQ even wanted to use our event for the launch of the Sharknose Collection.
One problem, the British weather. Yes, I'm sure you remember all the rain, snow, more rain, then even more snow and rain.
All in all, not exactly the best lead-up to an event.
However, we can't complain. We still had a good turnout with just under 150 cars, which is slightly less than last year but the weather wasn't the best. We had about an hour and a half of light rain but at least it didn't dampen people's spirits. Many thanks to all who made the effort and attended on the day, well done.
The marquee was a godsend and well used. This year we also had a club shop which sold out of umbrellas.
In front of the marquee this year we had our Sharknose display. It was well attended with some of the cars making a nearly 500-mile round trip (many thanks for the support).
This year I decided, along with our committee, to introduce a Show & Shine class to the event to run alongside our usual Concours class.
I'm happy to say both the Concours and Show & Shine classes were well attended. I would like to say at this point that next year the Show & Shine section will have a larger space and I apologise for the lack of room this year.
Our judges started judging the Concours by about 10.30am while the Show & Shine class is self-judged by the owners. As all this was going on, our raffle tickets went on sale. This year we had some great prizes on offer with a few quality products donated by Autospray VSS Ltd, Autosmart (Paul Edwards), Westerley BMW Yeovil, Dick Lovett from BMW Bath, and the club HQ, along with some other donations from club members.
From arrival, everyone seemed to be getting into the spirt of the event. The Concours and Show & Shine classes were busy cleaning cars, while everyone else was having a wander around, chatting and taking pictures. This year we had Classic & Sports Car Magazine going around taking pictures and making a video.
A Concours video was also recorded on-site this year with various people being interviewed with regards to taking part in Concours. Our new Concours Captain Dan Wood gave an insight into taking part to hopefully encourage more members to get involved. The video can be viewed on the club's YouTube channel and Facebook.
This year Dan Wood and I had discussed that everyone taking part in Concours should receive some sort of recognition for their efforts in coming along. With the help of Jamal we designed a certificate that would be personal to everyone and be presented on the day of each Concours event. Certificates will be tailored to specific events as well. This went down very well and hopefully most entrants will use it as momentum and keep amongst the documents that detail the history of their vehicle.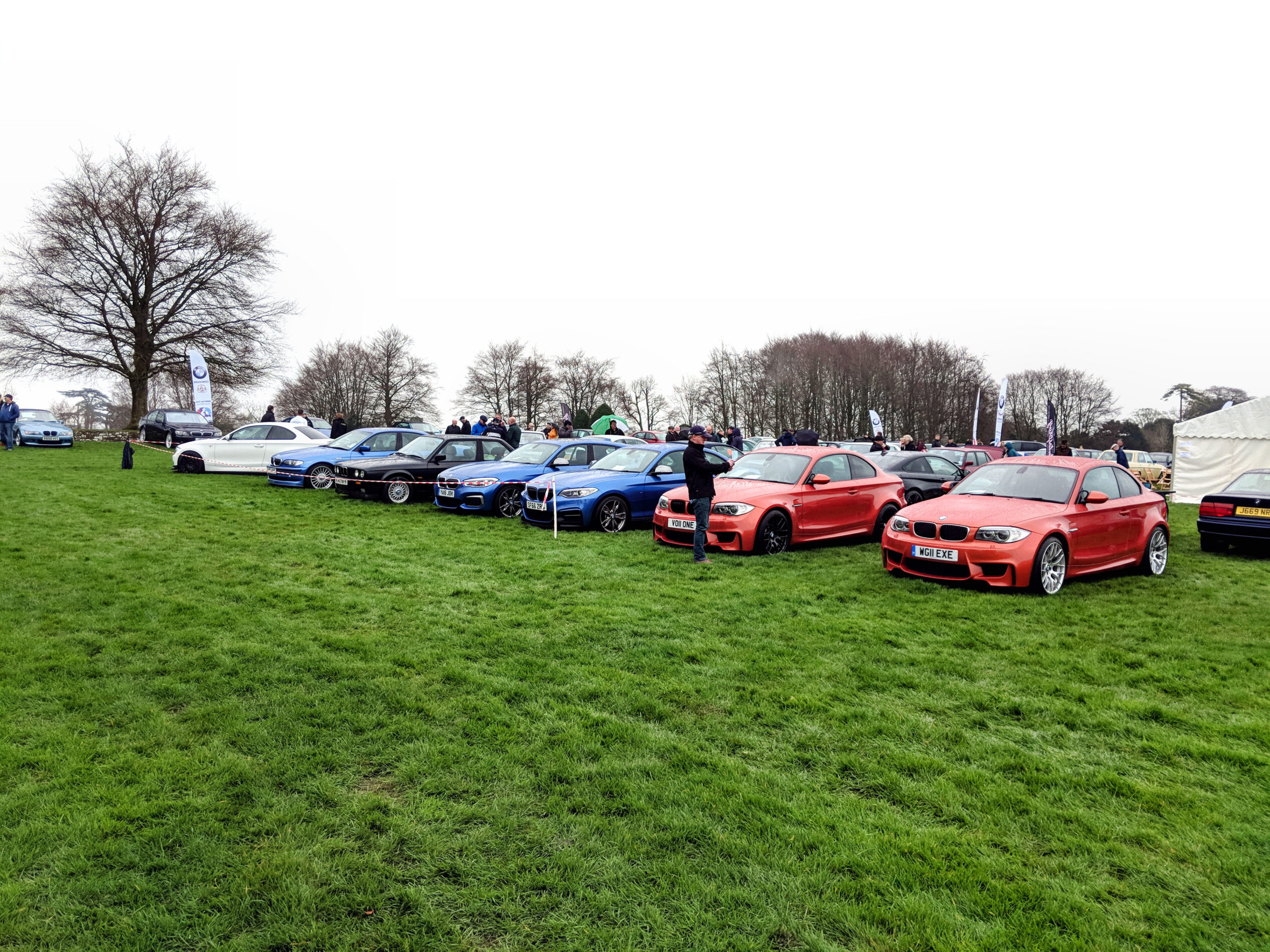 Concours scores:
Class A
1st 315pts Anthony Birchall 2002 Devon
2nd 255pts Tony Wilkes E3
Class B
1st 334pts Kos Loizou 635csi London
2nd 330pts Micheal Pang E30 M3 Western
3rd 307pts Robert Scanlan 635csi Highline Western
Class C
1st 339pts Nigel Smith E36 M3 Evo Western
2nd 308pts Alan Pellow 840i Western
3rd 305pts Roger Boaden 840i Cornwall
Class D
1st 346pts Dan Wood E39 540i Western
2nd 307pts Peter Ford 740i Western
3rd 314pts Adrian Meridith E46 Western
Class E
1st 305pts Norman Burnham B7 Alpina Wessex
2nd 300pts James Brewer E92 320d M Sport Cornwall
3rd 298pts Mark Aplin E92 M3 Monti Carlo Wessex
Class F (Non Members)
No Entries
Car of the Show
Dan Wood E39 540i
Show & Shine Class, judged by the owners
1st Stuart & Elizabeth Blount with a M535i
I would like to take this opportunity in thanking those early risers in our region who helped set up on the day and those who helped to dismantle at the end.
Also to our sponsor Autospray VSS Ltd www.autospray-uk.com who supplies the trophies and absorbs any shortfall in costs for the day.
Thank you to judges Diana Leake, Keith Waller and, this year, Chris Turner for their thankless task in carrying out the judging for us.
A big thank you to Club HQ, to Richard Baxter for the marquee and supporting us and to the office staff Lucy and Jasmine who gave up their weekend to be with us.