It seems we have been waiting an eternity for the new BMW 8 Series Coupe to hit showrooms. since the concept's unveiling in 2017 the 8 series is the hotly anticipated halo car for BMW's line-up. We have already seen the M8 GTE and heard it in anger, whereas the production car seems a long way away. Recent tests in Wales, however, show that the production-ready car is not far off. BMW reports that tests of the four-wheel drive and suspension systems took place in Wales were successful and that the redeveloped V8 and state of the art drivetrain are in their final stages of development.
So keen were BMW to show off their tech-heavy car that they invited associated members of the press and media to some of the UK's best driving roads to see just how adaptive the car is, as well as the breadth of ability. The lion's share of the development was on the M850i xDrive Coupe, designed to be both long-distance cruiser and a lithe performance car in Sport+ mode. BMW chose Welsh roads to showcase how the electronically controlled dampers work with the DSC (Dynamic Stability Control) and four-wheel drive system, and how through the different driving modes the car takes on several distinct personalities.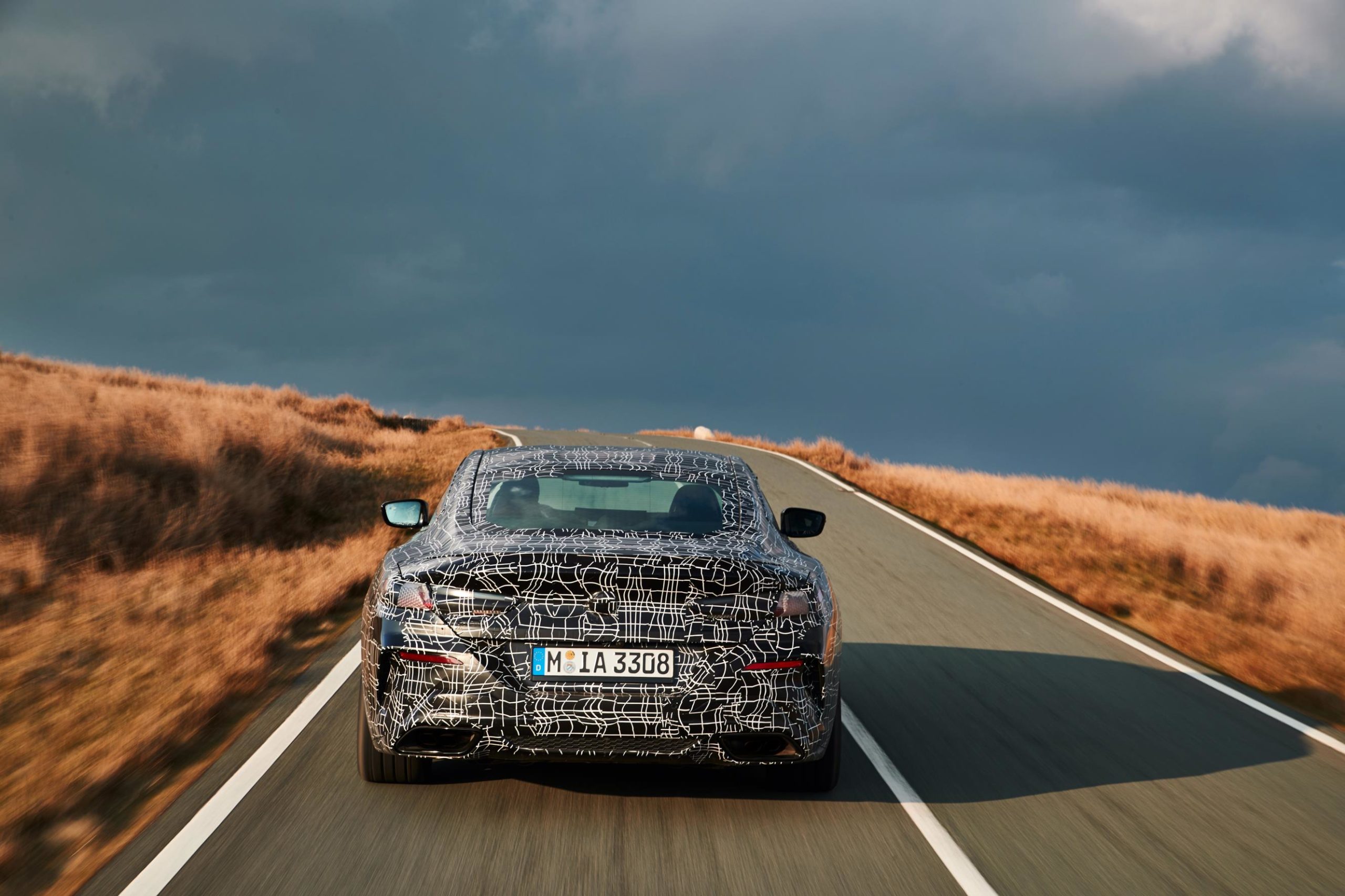 BMW has also released some technical specifications around the 850i model, which uses the same engine as its predecessor in the M6, albeit heavily reworked. The power from this new unit has been increased by 68hp to deliver 530hp, and uses a new 8-speed Steptronic sport transmission. It seems only fitting that the new '8' should have a V8 under the bonnet, and the gains in performance and efficiency BMW have achieved through this engine give hope to internal combustion fans the world over.
The 8 series will go on sale at some point this year, however, a firm date has not been released at this time. For now, though, we are just happy that the 8 series is one step closer to becoming a reality, and we can't wait to see it sit at the top of the line-up and follow in a line of other great BMWs to bear the number 8.
Words by George Cheetham
All images courtesy of BMW press department.