Sunday Scramble at Bicester Heritage has grown over the last few years to become one of the unmissable events on the UK sports and classic car calendar. Hundreds of interesting, exotic and just plain quirky cars dotted around what is probably the world's most photogenic industrial estate? Sounds like the perfect Sunday morning to us!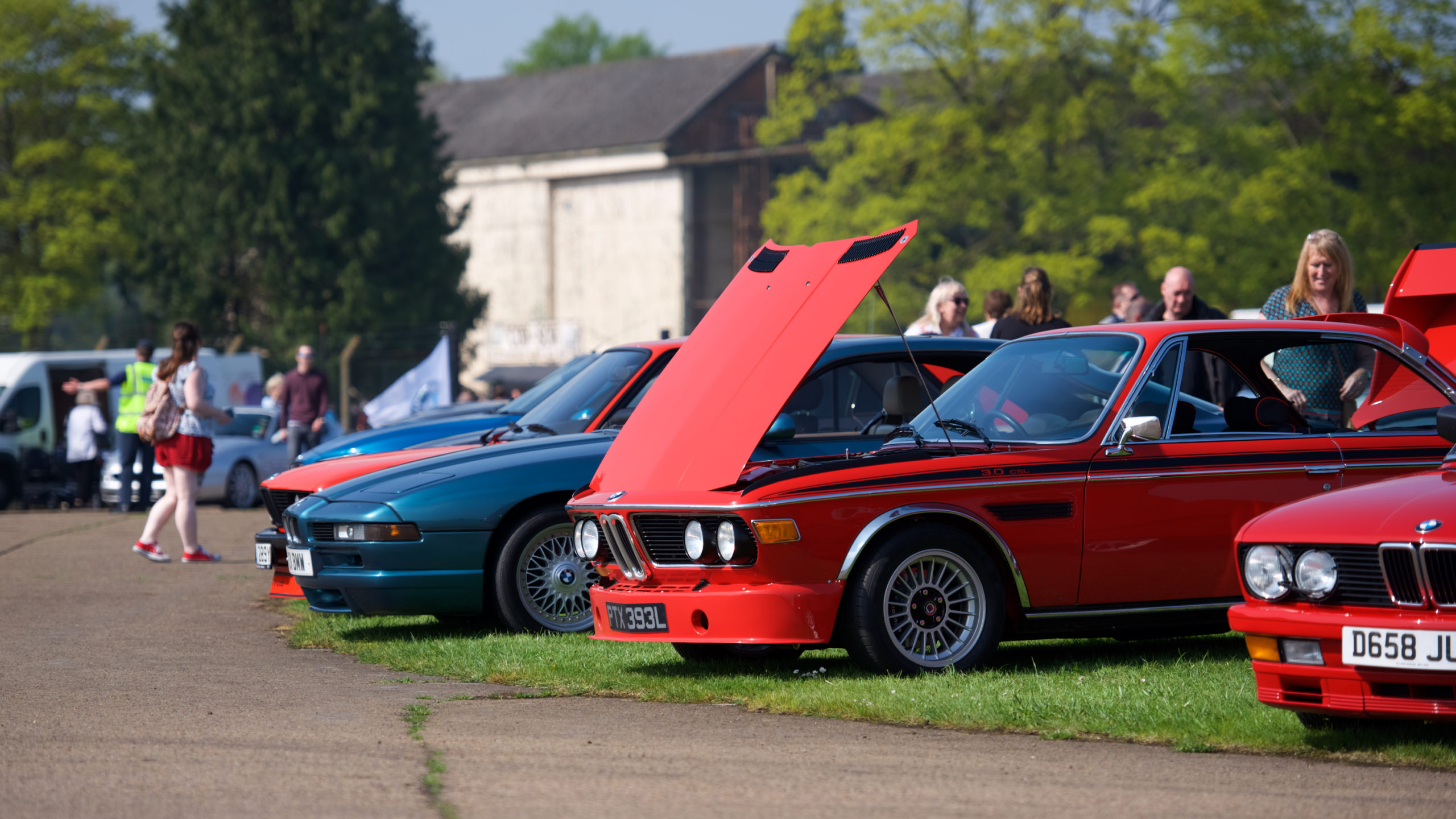 Bicester Heritage is a converted WWII era Air Force base which is slowly being converted into a hub for classic car specialists of all types. Inside buildings originally designed as aircraft hangars, blast shelters, ammunition stores and officers' mess you'll find restoration businesses, bespoke parts manufacturers, trimmers, media companies, exhaust manufacturers and classic car dealers, and inside the 'technical latrine' you'll find… err… a latrine.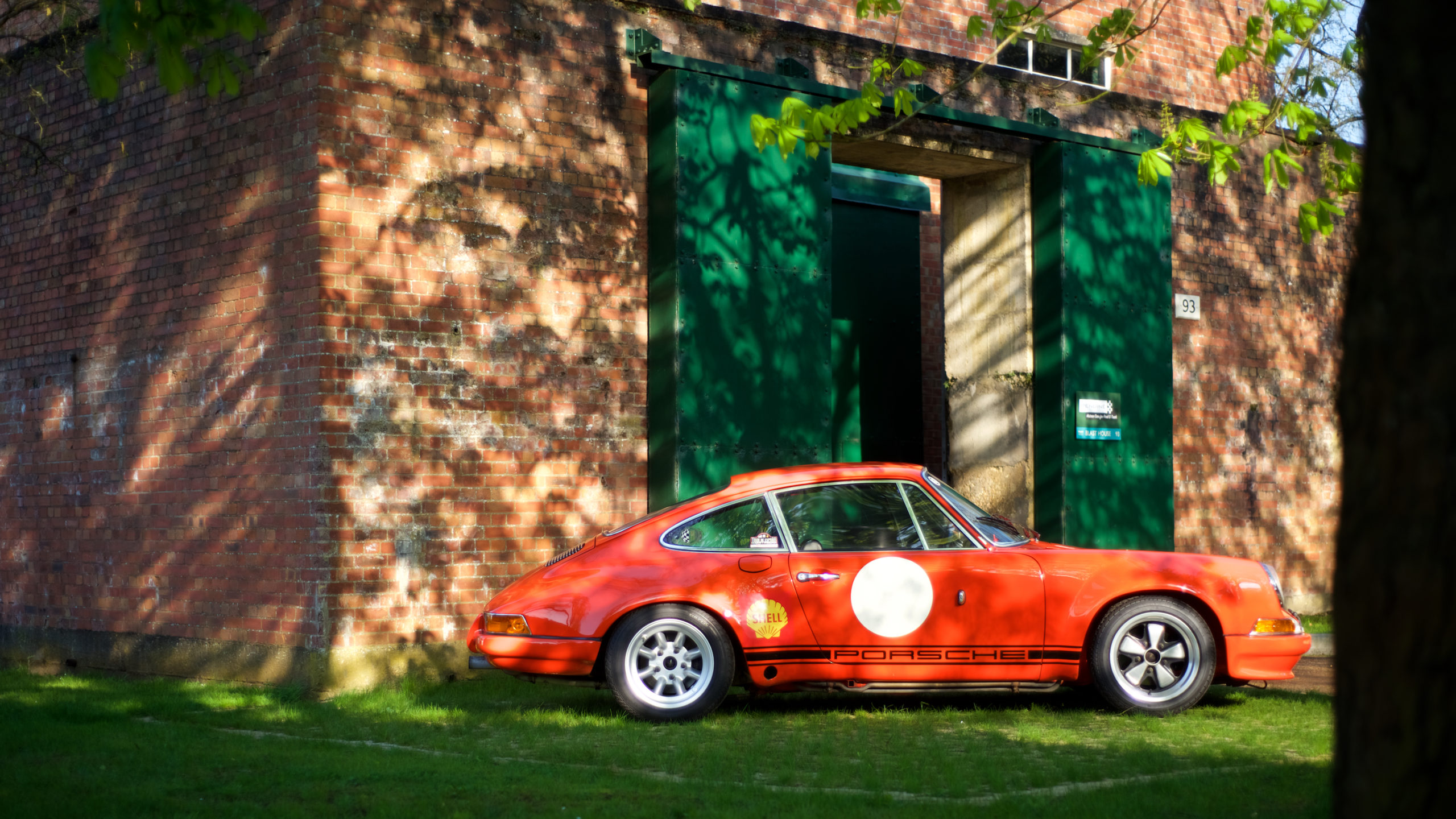 The foundation of Sunday Scramble is the fact that all of these businesses roll out their latest creations and sales stock for the public to ogle. Mixed in with this are cars from members of the general motoring population, arranged on a first-come, first-served basis. You'll find Corollas near Daytonas, a Frazer Nash alongside a Mustang, and beer being served from a race-prepared Riley. Yes, really.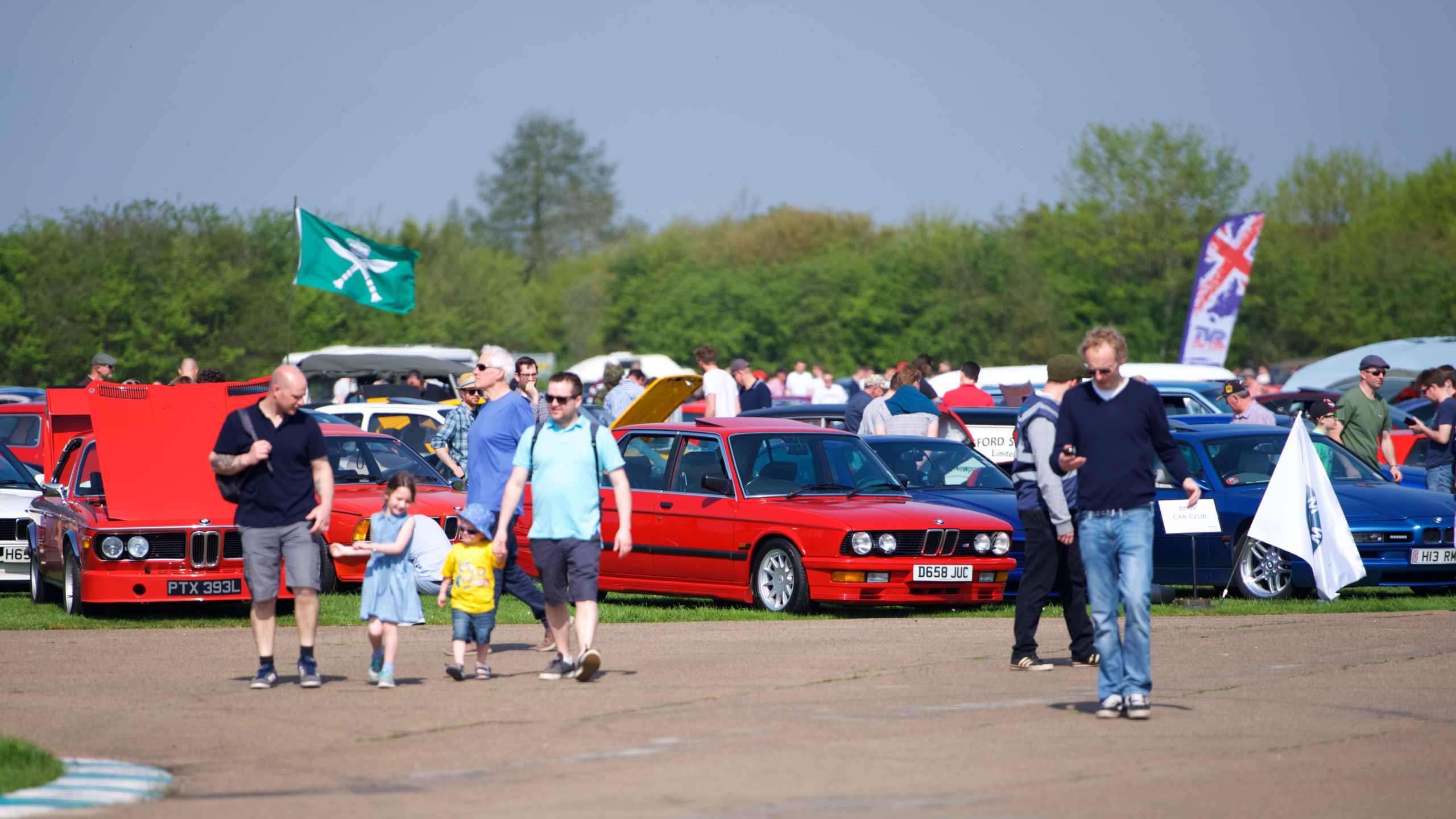 Car clubs are given dedicated space on the grass airstrip which surrounds the compound, where the BMW Car Club had prized centre position. The day coincided with the FBHVCs Drive It Day, which meant that the airstrip was alive with thousands of interesting and exotic cars. 360 Challenge Stradales sat dotted between Caterham clubmans and two (!) Gordon-Keebles!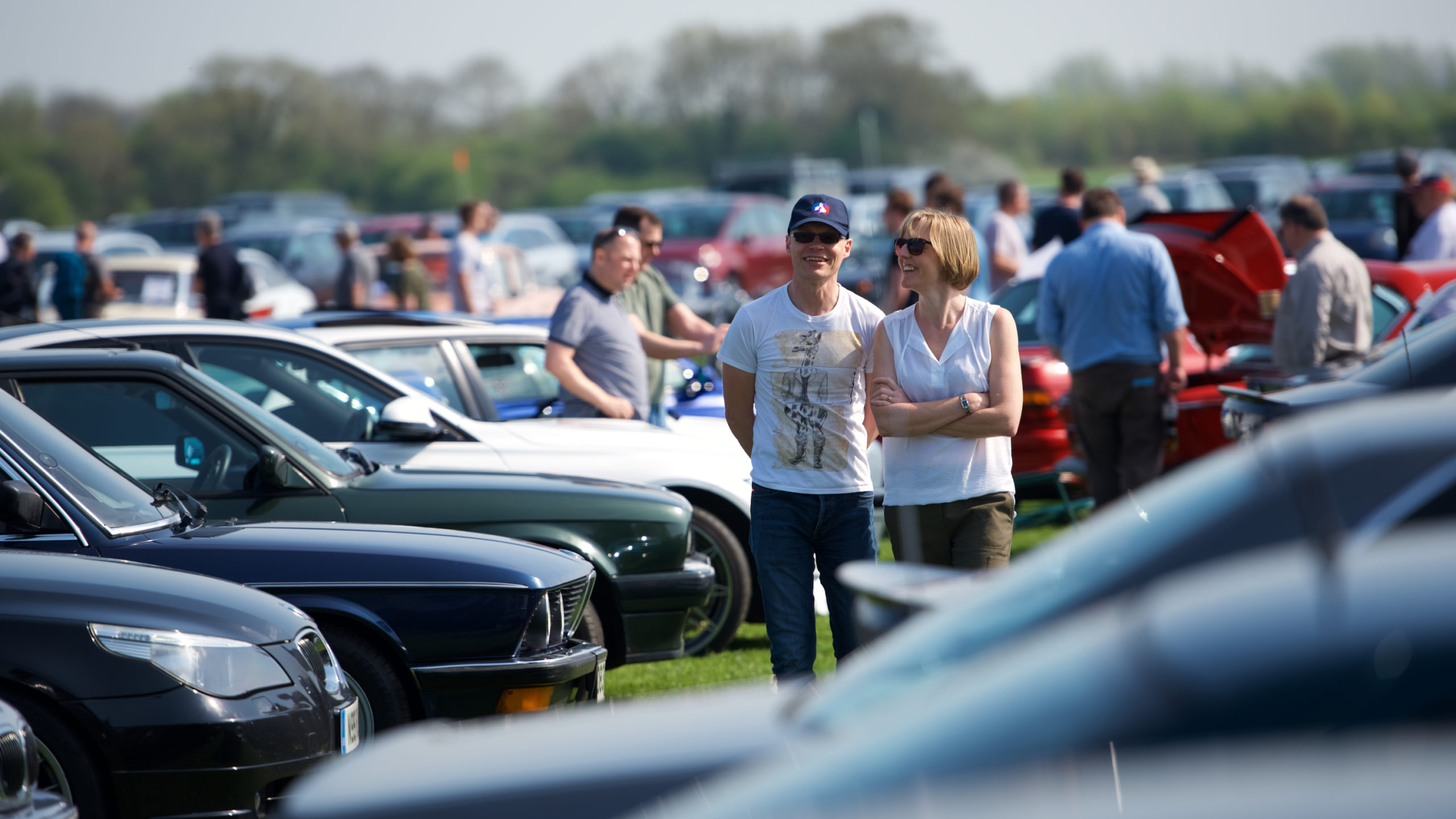 Words can only do so much to describe the Sunday Scramble experience, so please enjoy these photos of our activities on the day.
The club will again have a presence at the next Sunday Scramble in October – stay tuned to both this website and the official Bicester Heritage page for updates.
Photos by Andrew Coles and George Cheetham.