In addition to being the Chairman of The BMW Car Club, Richard Baxter is a diehard M-car enthusiast and has a small collection comprised of the most iconic cars to ever wear the famous M badge.
We briefly caught up with him to discuss his favorite M cars, to get his thoughts on the various models, and to find out what some of his most memorable experiences are.
Where did the fascination with M cars begin for you?
Back in the mid-90s, when I had a 328i. I was invited to a BMW drive day, and I got to take out an E34 M5. That car was incredible, I took it up to 120mph on the motorway – you could get away with stuff like that back in those days. But ever since that day, I've been aware of how special these cars are.
What would be your recommendations for someone new to BMW M cars, and looking to purchase their first?
I think that all people have different requirements and enthusiasms. So, for example, some people love the turbos, which is the modern era, and some people absolutely love the V8s. And some love the straight sixes, and then the first generation which was the four-cylinder, which was actually a six-cylinder motor with two cut off.
So, people become quite involved with their own enthusiasms if that makes sense. Having experienced many of the M cars, I can't actually say if I have a favorite. Well, I do – it's the E30 M3, but I can't find much wrong with the others, either. They've each got qualities of their own. As much as I love my E30 M3, when you're in the V8 and you hear that howl and you feel the thrust, you can't help but love that.
I think that someone new to M cars should just really think about what style of driving they like to do and choose according to that.
You've driven down today in an E36 M3, which is probably among the most affordable M cars. How does the driving experience of the E36 compare to something like the E30, which is more iconic but vastly more expensive?
That's an interesting question because there's a stark difference between them. The E30 M3 demands your attention and you can't help but give it. It's such a lively car that you just find yourself driving faster and throwing it into the corners for the effect. But the E36 is a little more laid-back.
If I'm driving the E30 M3, I'm thinking totally of the driving experience. But if I'm driving the E36 M3 it could be a work day and I'm thinking about whatever it is I'm dealing with and am quite happy to potter along. It's still a seriously good car, but it's got a slightly longer wheelbase – one feels very edgy, the other feels more relaxed.
What's your take on the E46 M3?
The E46 is such a beautiful looking car. The E30 M3 came out and it's all pumped up arches and boy-racer styling, if you like. The E36 is launched and it's actually quite a lot like any other E36, you have to know your cars to notice the difference. And then suddenly they come out with the E46 which is pretty, it looks the part and it's got a wonderful sound from the exhaust, nice big pumped up arches, fat wheels. It's a great car.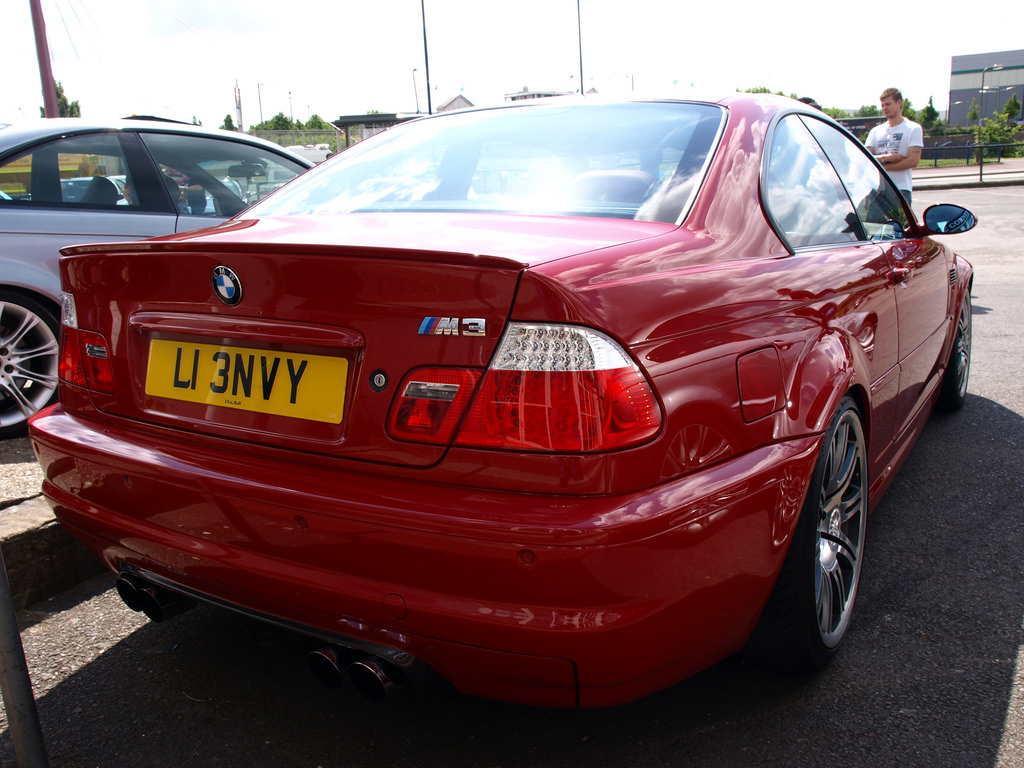 And your thoughts on M3 Cabriolets?
I think it's one of those cars which means different things to different people. What a nice combination if you like open-air motoring, you get to have an M3 as well. It's a very personal thing.
Do you have a favorite of the modern generation of M cars?
My favorite would have to be the M4 GTS, the turbo six. But actually, also the V8. The E92 V8 M3 GTS came out as a limited edition, in orange. That is an amazing car, it blows your mind. Both those two cars blow your mind away, and we have one member of the club who's got one of each. That's being a little spoilt, isn't it?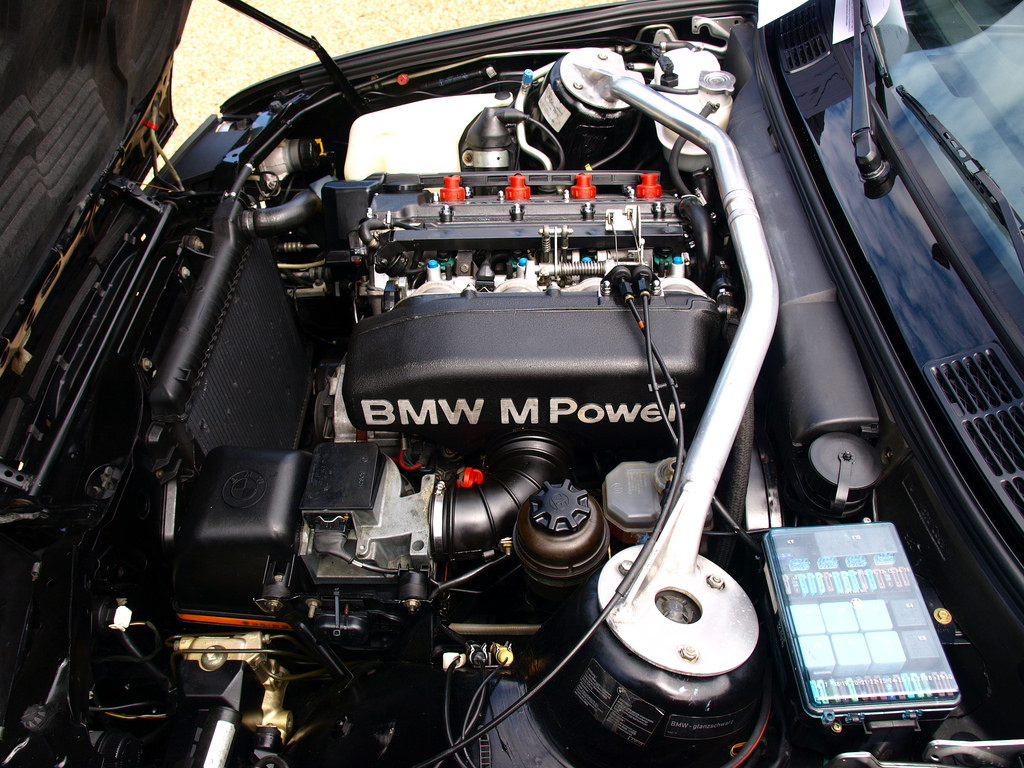 We understand that you've had some time behind the wheel of the M4 GTS thanks to the Club's relationship with BMW, how was it?
Yeah, I had an M4 GTS for the weekend. BMW was going to provide this car for an event that we had at Bicester Heritage, and something happened with the delivery which meant they couldn't get the car to me. I had an email late on Friday afternoon asking if there was anybody available who could come and collect this car from Farnborough and drive it up to Bicester. It didn't take me more than half a second to say that I was the man for the job!
I picked the car up Saturday evening, it was absolutely pouring down with rain. I get into this car and it's absolutely scaring me because it's got so much power and torque, and you've got somebody else's car and of course you don't want to make a fool of yourself by slinging it into the barrier.
So, I drove home like Miss Daisy, but over the next two or three days I just gradually got more and more into the car until I felt confident that I was on top of it. Actually, I would never say that I was on top of a car like that, just 'with' it. I found at one point a stretch of dry empty road and I let it go, and that was something else.
And then the final day when I had to take this fabulous piece of machinery back, on a Monday – it was enough to make you cry.
What is the one experience behind the wheel of an M car that really sticks in your mind?
Driving the E30 M3 race car (the ex-Steve Soper M3 DTM), that is the experience I treasure most. Having it has opened doors that otherwise wouldn't have been open. For example, I received an invite to drive the hill at the Goodwood Festival of Speed in it, which was nerve-wracking, really. You've got no practice on that little track, and of course, with every race car you need to get the revs up, and I bogged down at one point because I was so nervous. Dipped the clutch, off we went again, on cold tyres. But nonetheless, that was a lovely experience.