Words and Bathurst 12hr event photos by Andrew Coles.
Australia's Bathurst 12hr endurance classic is quickly gaining a solid reputation as one of the most iconic races on the international calendar. The undulating 6.2km Mount Panorama circuit, located around two hours' drive from Sydney, is up there with the Nurburgring and Spa Francorchamps as a true 'classic' circuit. In its short history, the Bathurst 12hr almost always produces great racing and nail biting finish, and is regularly regarded as a race that all drivers want on their CV.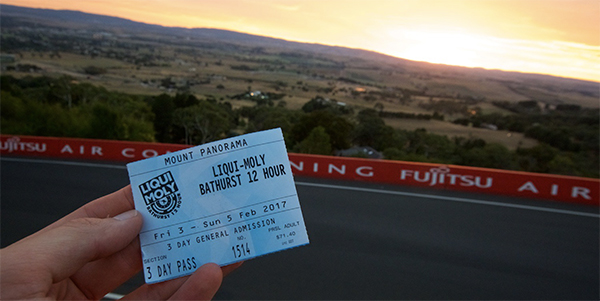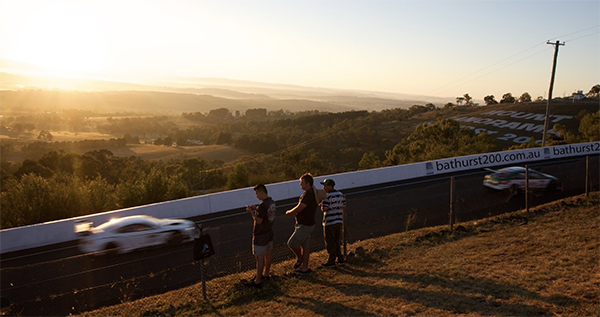 The race begins in darkness at 545am, and things truly begin to heat up as the sun slowly rises and the Australian summer sun begins to warm things up. Standing on 'The Mountain' at dawn, as the best GT drivers in the world duke it out in front of you, is one of the best motorsport spectating experiences that you can have.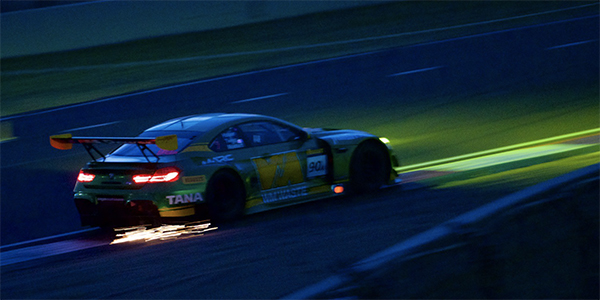 In the dark, you realise how quickly these guys are pushing. In the dark, you see everything. After only a handful of laps the brake rotors are glowing red, the exhaust systems are glowing white and orange, and sparks fly from the splitters as the drivers run wide over the kerbs. You wonder how the cars can put up with this kind of abuse for a lap or two, yet they are driven like this for 12hrs non-stop. As soon as the sun rises and daylight comes, you don't see any of these theatrics anymore. But the cars are being driven and raced just as hard.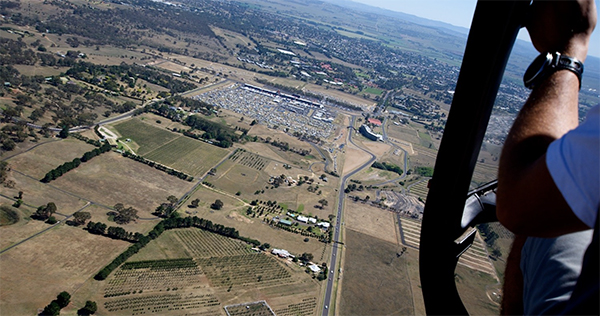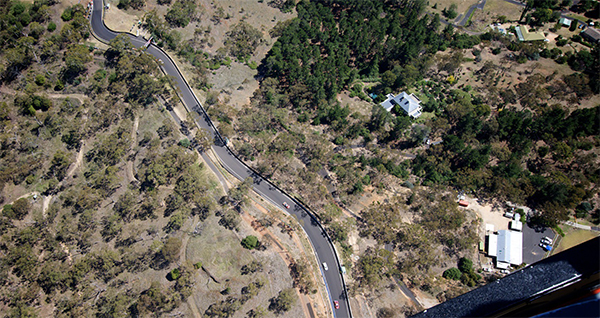 When daylight strikes, the other option is to take to the skies and watch the race from the air, like we did at our last visit to the 12hr. However, this is only really possible if you know the right people, and ask the right questions. And let's put it this way… flying doors off with a pilot who is used to flying for photographers and cameramen is not an experience for the faint of heart, especially when he tilts the helicopter over so that you can get a better shot. Things are much more relaxed back down on the ground!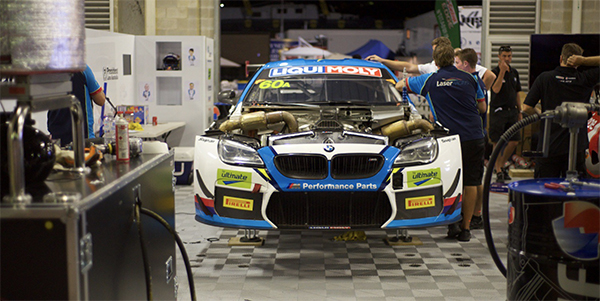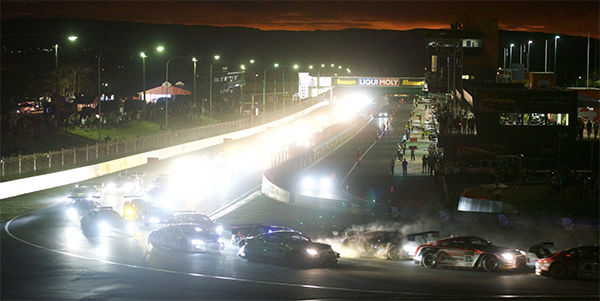 https://www.youtube.com/watch?v=k3nlWPMQTbg
This clip shows the current lap record, set in 2016 by Shane van Gisbergen in a McLaren 650S GT3. From it you can get an idea of just how little room for error there is, and how hard these guys push. We could barely imagine driving like that for a lap or two without crashing – these guys do it for 12 hours!
BMW at the 2018 12hr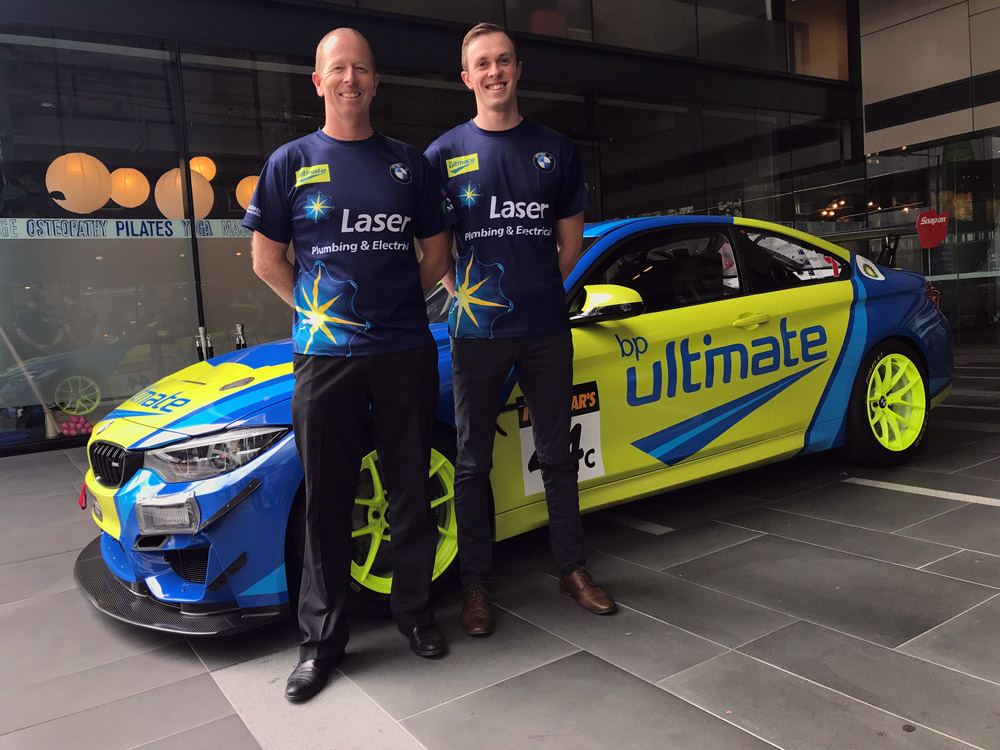 BMW didn't have the best event in 2017, with several big names and teams crashing out early on. Their highest finisher was a BMW Team SRM M6 GT3, which finished back in 14th place after enduring a troubled event.
However, BMW are back with vengeance in 2018, and they are sure to not let history repeat itself. The factory BMW Team Schnitzer entry will compete for outright honours in the PRO class, with an M6 GT3 driven by Augusto Farfus, Chaz Mostert and Marco Wittmann. The BMW Australia backed BMW Team SRM will also fight in the top-tier PRO class, with another M6 GT3 piloted by Steven Richards, Timo Glock and Phillip Eng.
In addition to the guys racing for outright victory, BMW will be heavily represented in the more production oriented classes. A quartet of M4 GT4s will tackle Class C, with the RHC-Lawrence/Strom (MarcGT) entry driven by Daren Eric Jorgensen, Cameron Lawrence, Brett Strom and Kuno Wittmer, the Baigent Motorsport entry driven by Kent Baigent, Neil Allport, Matt Spratt and Ash Blewett, the Boat Works Racing entry driven by Aaron Seton, Matt Brabham and Tony Longhurst, and the factory supported BMW Team SRM entry of Dean Grant, Xavier West and Cameron Hill.
The Bathurst 12hr is certainly a race to attend one day, but there are no problems if you can't make it to the other side of the world at such short notice. The Bathurst 12hr has an excellent (and free) International Live Stream, meaning that you can sit back and watch all of the BMW action unfold from the comfort of your home. Click here to view Live Stream details.