BMW was once best known for building a three saloon car range that shared an overlapping selection of four, six, eight and twelve cylinder engines; estates (Tourings), convertibles, roadsters, SUVs and hatches then followed, along with high performance Motorsport variants of just about every model in the line-up. Enough choice for every taste, surely? Not so, happily for us, as there's a trio of German-based BMW tuners (or reimaginers, to be more accurate) that have put their own distinctive stamp on cars that are recognizably similar, yet intriguingly different…
Alpina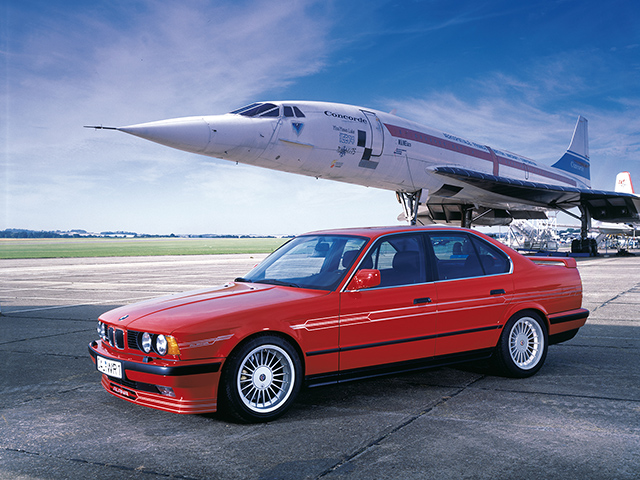 Originally a typewriter maker, since 1983 Alpina has distinguished itself from the majority of aftermarket tuning and styling companies by merit of it being a recognized as a distinct vehicle manufacturer in its own right; close scrutiny of one of the Buchloe-based brand's classy reinterpretation of any number of BMW models reveals a depth of engineering, design and craftsmanship that genuinely befits that status. BMW commendably recognized very early on that Alpina's creations offered discerning buyers an alternative to their core range of cars and the two companies enjoy a seamlessly synergistic production that sees certain BMW and Alpina badged vehicles sharing the same assembly line, while selected BMW dealers such as Sytner in Nottingham have been selling – and servicing – Alpinas alongside Bayerische Motoren Werke-badged cars for over three decades. So why an Alpina? It's for those who recognize the inherent excellence of the BMW product but want a touch more bespoke exclusivity – and performance – without the overt aggression of the Motorsport products.
Definitive wheel design The timeless twenty-spoke: a wheel that adds class to practically every BMW model – Alpina assembled or not – from a modestly powered early eighties E21 3 Series to the latest generation G11 7 Series, but they need to be originals to pull of the look in a way that replicas usually fail to.
Hartge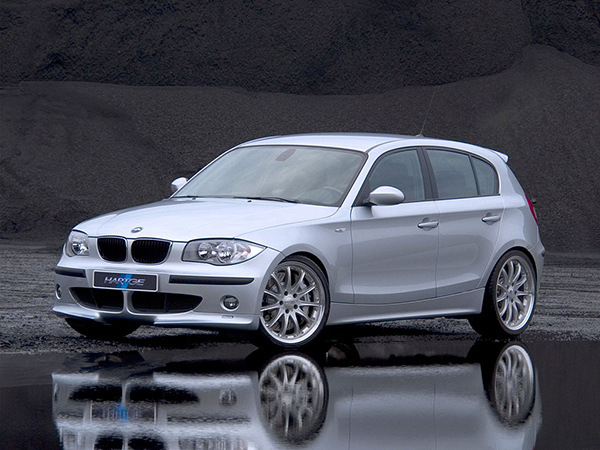 As with Alpina, Beckingen-based Hartge is recognized as a manufacturer of cars as opposed to simply a tuner, though its remit is sufficiently different to the aforementioned maker to allow both brands to only partially overlap in their respective fields. The company has garnered plenty of attention over the years thanks to its almost Frankenstein-like powerplant installations and, taking the hot hatch time-honoured concept of installing a big engine into a small car to the ludicrous extreme, Hartge created the H1, a first generation 1 Series five-door hatchback that implausibly packed a modified version the E39 M5's five-litre V8 under its bonnet – and people still question the German's sense of humour?
Definitive wheel design The Classic ten-spoke: more aggressive than Alpina's elegant design though still on the right side of the style/showy coin, these sharply styled twenty bolt split-rims look especially good on BMWs sporting Hartge's preferred silver bodywork.
AC Schnitzer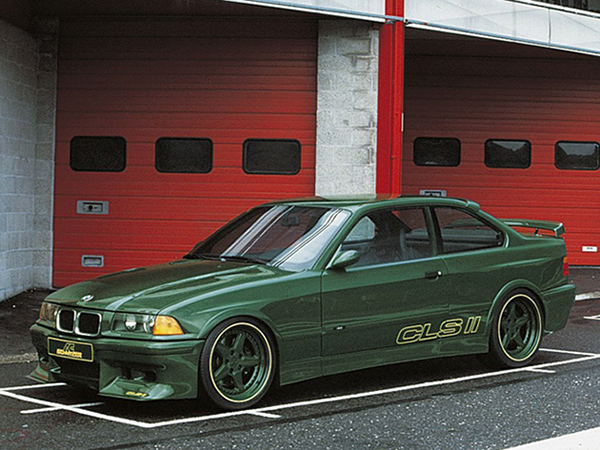 Easily the most visually assertive BMW tuner of our featured trio, AC Schnitzer celebrates it thirtieth anniversary in 2017. The E32 7 Series seems an unlikely basis for debuting one's wares but that's exactly what the Aachen outfit did in the guise of the ACS7, while the E30 M3-based ACS3 Sport debuted two years later; though BMW would enlarge the M3's engine from 2302cc to 2467cc for the hallowed Sport Evolution, AC Schnitzer's own 2,431cc reinterpretation represented a distinctly more left-field option and was given further credibility thanks to the tuner's burgeoning DTM touring car participation. 2001 saw the company unveil its E46 3 Series based X-ROAD concept; essentially a jacked-up Touring with greater all-terrain ability and visually distinguished by its contrasting lower body cladding – it's intriguing to think that it's the closest that a BMW ever came to that viable niche tapped by Audi, Mercedes-Benz, Skoda and Volkswagen for a practical AWD vehicle that doesn't come with the baggage associated with SUVs.
Definitive wheel design The type 1: a five-spoke wheel with a distinctive raised 'shin pad' section on each spoke – it's the perfect way to add just a dash of intrigue to an older BMW.
Caesar Barton