In the late 1950's BMW were pushed to the brink of collapse because of one car, that car was the BMW 507. The roadster was produced from 1956 to 1959 and was intended for export to the United States.
The idea wasn't a terrible one; it was to make a car that slotted in between the costly Mercedes 300SL and the much cheaper but very underpowered Triumph and MG options available. All the while giving BMW a high-performance two door sports car to compete against Mercedes and Jaguar on the track.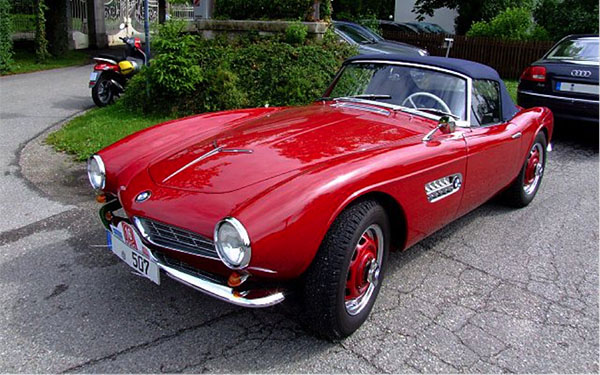 The foundations of the car were already in place, and the lead engineer on the project, BMWs Fritz Fiedler, used many existing components from the BMW 501 and 502 to build a rolling chassis. This frame would be used for the new BMW 503 and would be modified to work on the 507 Roadster.
There were high hopes for the car, BMW wanted to export 1000 per year. Reality, such as development costs and as a result a high purchase price, meant that the final production figures stood at a meagre 252 cars plus the two initial prototypes, resulting in heavy losses for BMW.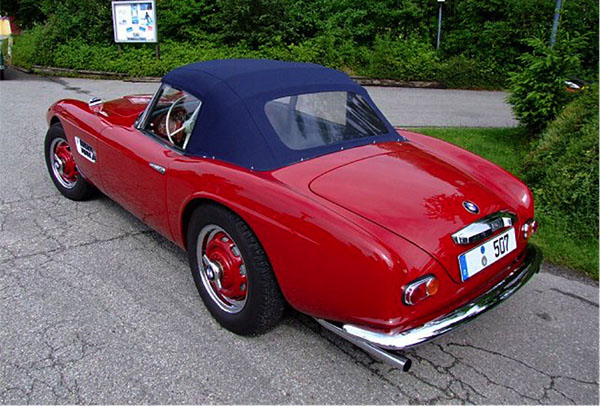 The fact the car was almost entirely hand-formed was a contributing factor to the high costs. It also resulted in some very interesting characteristics; no two 507s were the same. In fact, eleven 507s were built with an optional removable hard top and each hard top only fitted the car it was built for because the differences were so vast.
Despite the fact the car nearly sent the company under, it left a legacy behind. The 507s styling can be seen most clearly in the BMW Z8 and there are some subtle elements of it in the Z3 and Z4.
As one would expect, the BMW 507 values are sky high. Bernie Ecclestone's personal 507 sold for over 430,000 back in 2007, a bargain compared to today's values. You wouldn't get change back from 1.5 million!
Jack Mason