Any discussion regarding BMW's "Greatest Hits" reinforces the abundance of remarkable machinery that's worn the Bayerische Motoren Werke roundel. It's almost too easy to just draw candidates from the high performance cars alone but that would do a disservice to BMWs that have excelled in other, less-overtly thrusting areas of excellence and which have delivered class-leading standards of luxury, innovation, practicality and style – the E30 Touring, for example, went on to define the latter two categories and revolutionized the image of small estate cars forever.
What though, if we focus our Greatest Hits radar on BMW colours? From the E36 M3 onwards, M cars have always looked sensational in Estoril Blue – dare I say it's the definitive M colour? Certainly it's hard to visualize the captivatingly odd Z3-based M Coupe without picturing those engorged rear arches in dazzling metallic blue, while the newer (and not dissimilar) Monte Carlo Blue has a transformatory effect on the F10 M5, a car that in more sombre colours is discreet in the extreme.
For me though, top spot can only go to one colour; it's a shade that evokes halcyon images of big aviator spectacles, in-car graphic equalizers and the advent of brick-sized armrest telephones – in other words, the height of early eighties cool.
It's synonymous in my mind with the E21 323i – twin exhausts protruding like a pair of wheelbarrow handles – and also showed off the shark-like E24 6 Series' devastatingly handsome lines exquisitely on the earlier chrome-trimmed examples.
My first BMW was in this colour – a 1983 E30 320i, it's an uncommon shade on E30 M3s and looks spectacular, and I recall salivating over a seventies E23 7 Series in this hue.
What is the colour? The glorious orangey/scarlet Henna Red. It's a crime that BMW dropped it in the eighties – just imagine how arresting the original Z4 coup would've looked sporting this retro-cool shade…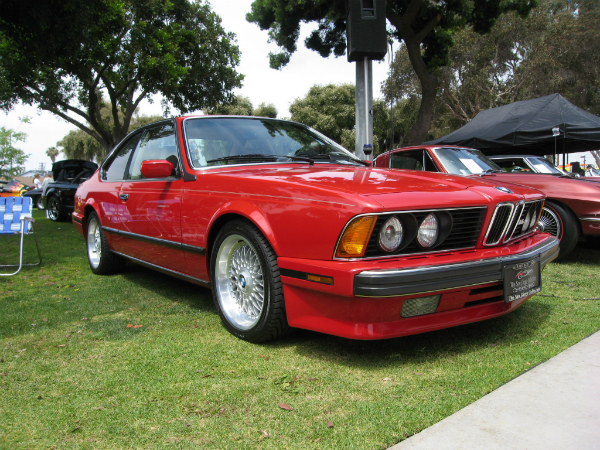 Caesar Barton