BMW have made many famous homologation cars over the years including the E26 M1 and the E30 M3 Evolution. But none were quite as special as the E9 3.0CSL. Known by BMW enthusiasts as 'The Batmobile', this was BMWs first attempt at a road going sports car.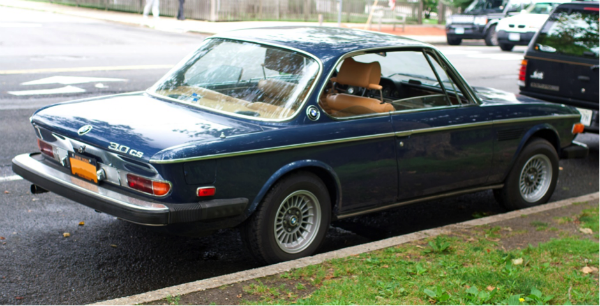 The 3.0CSL was based in the 3.0CS coupe and was built as a homologation car to get BMW into the European Touring Car Championships. A number of weight saving measures were taken on the standard car to improve the performance, including using a thinner steel for the construction of the body, replacing various other panels with alloy, fitting Perspex side windows and stripping things like soundproofing and excess trim. The result was a saving of 130kg.
The engine also took a small displacement increase, from 2,986 cc to 3,003 cc. This was done by increasing the bore size by as little as one quarter of a millimetre and made the car eligible to enter 'over three litres' races. It also meant that the engines power was increased from 177bhp to 197bhp.
Combine this engine with the new lightweight coupe body resulted in BMW having a car with a power to weight ration of 155bhp per tonne that was capable of doing a 0-60 in just over 7 seconds; a whole second quicker than the standard 3.0CS.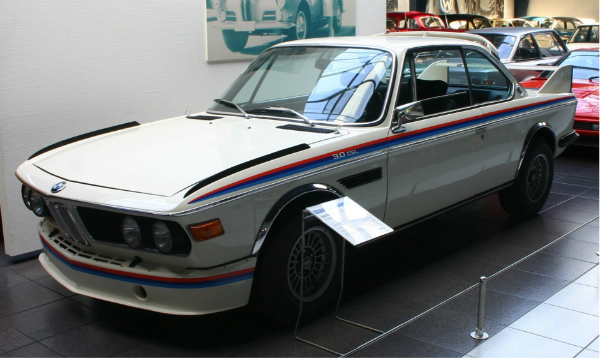 This car was developed to go racing and was very good at it. BMW achieved some fantastic results, taking wins in the Le Mans 24 hour in 1973 and 74 in the special tourism class and winning the European Touring Car Championships almost every year from 1973 -1979 with only one loss in 1974.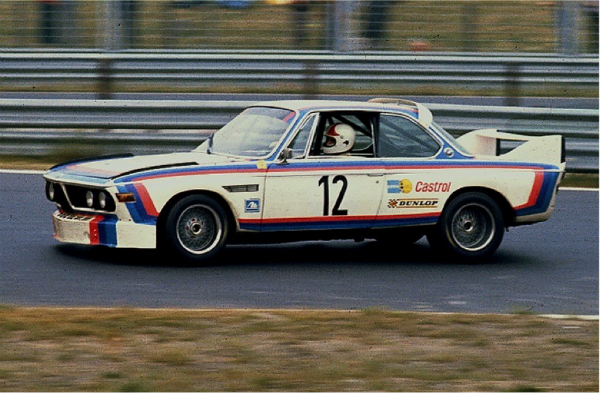 A total of 1096 3.0CSL cars were built with only 500 coming to the UK, and those 500 unfortunately gained a bit of weight on the ship over. The UK versions retained the standard interior trim and are often referred to as having a 'city package' fitted. However, everything else, including the lighter bodywork and engine modifications were all retained.
The combination of weight saving and minor engine upgrades was such a successful recipe that it became a precursor to many other lightweight versions of other standard cars out the BMW range; including the E46 M3 CSL.
Today, a 3.0CSL will cost you between 30,000 for a none runner/project car up to 270,000 for a collectors example.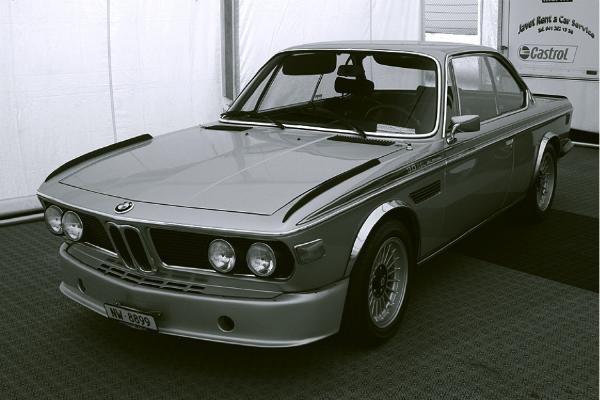 And if the 3.0CSL wasn't quite as rare or exotic enough for you, you could always try to find an Alpina B2S.