A labour of love!- featured in September 2017 issue of Straight Six
Having admired the 3.0CSL as both man and boy, club member Rick Dickinson finally purchased the car of his dreams in the 80's. But, he soon found out that BMWs lightweight coupe succumbs to the ravages of 'tin-worm' far more voraciously than many equivalent classics…
Words & Photos Rick Dickinson
I recall as a 16 year old pouring over the Sunday Telegraph colour supplement adverts of the CSL – almost sci-fi by comparison to everything else – stunning elegance and beauty, very high bhp per cc, and striking performance. There was nothing quite like it. I was lucky enough to see one on a fairly regular basis at our local pub, and when it purred passed the lounge windows into the car park everyone would stop talking and just watch the space ship glide by.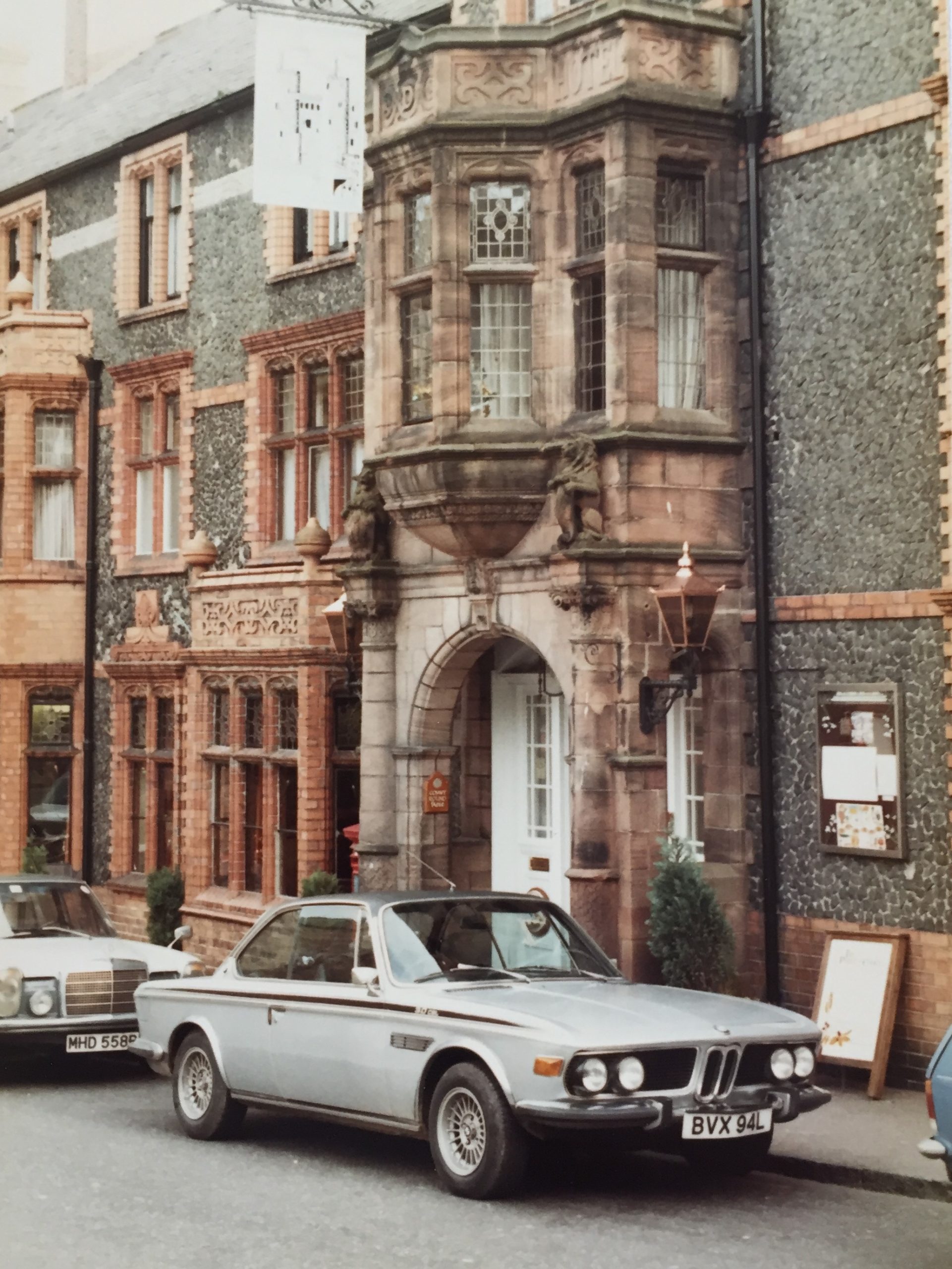 I bought mine as everyday transport in 1983, it was 10 years old, finished in Polaris Silver with 5 previous owners and already a rot box in the 'hidden' areas, new paint here and there, and at just 70k miles. To the uninitiated it looked perfect, and looked pretty good to me too, but having lived with other classics I knew what I was buying and how the story was likely to unfold as I was familiar with the build story regarding rust proofing and other life shortening factors. I ran it daily in all weathers for about 5 years until it literally started to fall to pieces, at which point I shelved it for a few years and then had the entire car professionally stripped back to the bare shell and replace probably 50% of the panels. The body shell restoration faltered occasionally due to the unavailability of the CSL's thinner metal gauge panels compared to the other E9's. The project dragged on due to such delays, my life changed, started a business, growing family, bigger house, and no time or spare cash anymore for private projects like this, but the shell was eventually completed and painted in 'Nachtblau', not an original CSL colour but one that does suit the E9's sleek lines, with the intention that the CSLs brightwork would stand out far more than it does on a silver car. It was then carefully stored until I knew what to do with it, along with the boxes of bits that also needed restoring, oh, and two donor E9's…
About six years ago I decided to restart the project and undertake all of the work myself, the restoration, reconditioning or replacement of everything that had to go back into and onto the painted but empty shell. There are just so many systems in a car, it seemed to go on forever. The toughest bits were the assembly of the door and window frame areas – extremely complex forms and mechanisms, masses of trim, unclear assembly order, and with no clear datum's for positioning and alignment. And as I'd changed so many panels and parts I'd lost original drill/mounting holes. These cars were clearly coach built and far from a mass production solution. Another tricky factor is in maintaining a high aesthetic build quality during the assembly process and not to damage pieces as they're reassembled, often several attempts required. The aesthetic aspect increases the time and effort factor by several orders of magnitude, and this is where I would not have much confidence in having it done professionally on a commercial basis. This is the twilight zone of tricky decisions on how to fix or recondition something, always tempted by the quickest route, especially if it's hidden.
The engine was straight forward and nicely low tech, but slow to rebuild in a few areas, due only to a variation in expert 'opinion' regarding valve seals and springs etc., and figuring out the extraction and reassembly of the cam and valve gear. The cam was a Rubik cube – even with all the valves held open to supposedly allow it to slide through while rotating the cam lobes out of the way as they fouled whatever. It was a teeth-gritting experience bumping and easing case hardened ultra-hard steel surfaces through soft aluminium bearing surfaces…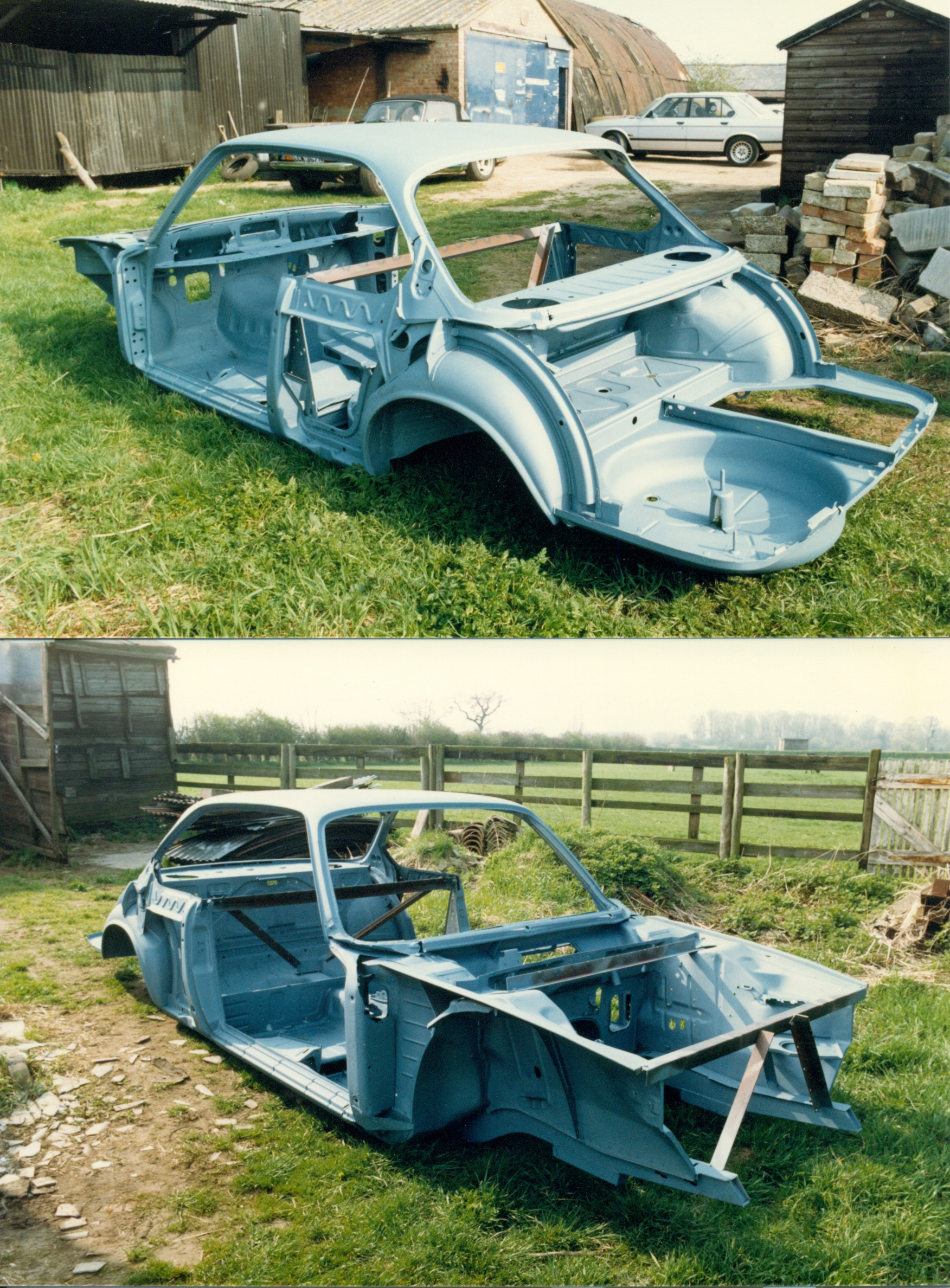 Overall though the greatest problems and set backs were caused by either inaccurate reference data, or failed reconditioned/new parts. Paying top dollar for the best parts and then having them fail is extremely annoying, and I just hate wasting time and going back over work. Original or genuine BMW parts were either fabulous, or they could be a monumental disappointment if they'd been re-tooled, in the Far East of course and barely a shadow of the quality of the original as all cost saving corners had been taken. As a product designer I'm very familiar with design and manufacture and can read a story into most parts I look at. As I assembled various systems into the shell, using perfect parts throughout – re-conditioned surfaces, new fasteners etc., I would test each system thoroughly, wiring and electrics, hydraulics for braking system, ventilation and heating system, and so on. I had the seats professionally restored, and the front and rear screens professionally re-fitted. I was very selective with re-chroming as it was so expensive and time consuming, and UK and German eBay often saved the day. Prices and quality on eBay varied so much, depending 'on the moment', but I really did acquire some superb parts and for very little.
There is definitely an art to classic car restoration in terms of maintaining the right kind of visual balance with new and old, and holding on to patina where its desirable. Some parts need to be absolutely perfect, whereas others can look better when they're slightly worn. One should consider also that this is not a new creation from new parts, but the 'putting right' of something old and worn out – so definitions in terms of what one is intending to achieve become important.
Eventually I'd completed the re-assembly of the basic shell, and it was satisfying to see the parts storage area gradually emptying. With the interior completely finished, and the engine bay ancillaries assembled and systems routed, it was time to introduce the engine and gear box assembly back into the car, which took several attempts due to the extreme dive angle required. Engine start-up was plagued by a series of minor but time consuming issues, but once running it was a delight. I have made a number of considered and planned deviations from standard, the suspension uses progressive springs and uprated gas struts, and is poly-bushed where possible. I found a set of genuine Alpina 16inch wheels in Hungary (of all places), and with genuine original Alpina centre caps look fabulous. The larger wheel size gave me more options on tyre availability and improves cornering for sure. I fitted a stainless extractor manifold and exhaust system, and the Dutch made 123 programmable ignition system, disguised in the distributor body. The Schrick camshaft is slightly uprated and required double valve springs to avoid potential valve bounce. I decided not to fit the original Bosch D-Jetronic fuel system and opted for triple twin choke Weber's. I'd had enough of 'old style' automotive electronics and intermittent sensor reliability, and the lack of tuning or programmability. With the Weber's I can tune to whatever I require, and with the 123TUNE-6-R-V-BMW ignition system from123ignition, I can change various profiles, and also deal with typically poor grade UK fuel, compared to higher octane fuels found more generally on the continent – pinking is certainly the enemy with the lower octane fuels especially on fragile alloy heads.
I am totally and utterly overwhelmed with how well it all turned out, no major debug issues, and frankly looking back – I was extremely over-ambitious. I've always designed and made things, and that is what I do professionally but on a mass production basis, so there's a natural aptitude there, and some pre-knowledge, but even so, somethings are not at all clear until you've done it, and in some cases made the mistakes, and need to go back in and correct, despite the heart ache. Patience and perseverance is what I learned more than anything else – the project took these to new levels. Everything is solvable, just keep going, be thoughtful and methodical and as logical as possible. I dry ran many assemblies before committing to the final glue, or sealant or torque down. The car is a joy to drive and own, and I am constantly reminded how amazing these coupes must have been when they first appeared, even by today's standards they are wonderfully refined and capable.
Finally, I would like to offer a huge and sincere 'thank-you' to the following people who have more than helped along the way; to John Castle of the CSL Register, other than the fabulously useful and informative Register newsletter he organises, John's hands-on wealth of living with and restoring CSL's saved my bacon on many occasions. Also, Pete and Faye at Jaymic, who both supported me though good and bad, it's not just about buying parts!