BMW's reputation for making luxury performance cars has made Bavaria's finest an easy choice for automotive casting, instantly signifying prestige and capability to viewers. Indeed, a BMW might just be the perfect villain's car. Here's 5 of our favourite cinematic BMWs:
BMW E34 5 Series – Ronin: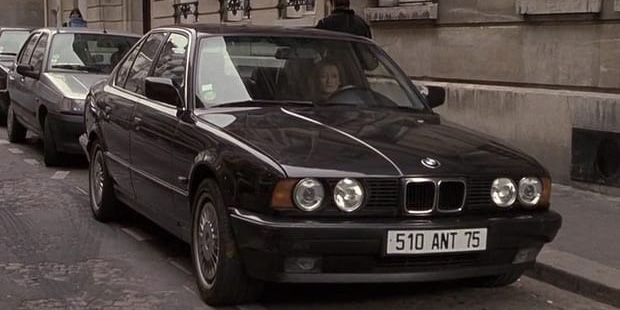 There's actually some controversy among fans of 1998 Thriller Ronin as to whether the car used in the film is a BMW M5, or a 535i dressed up to look like one. The current best guess, is that more than one E34 5 Series was used, some being genuine M5s and others not.
What goes without saying however, is that the E34 got to be apart of one of the best car chases in cinema history as it is pursued through the busy streets of Paris by Robert DeNiro's Peugeot 406.
You can see a clip of the famous chase and read more about the Ronin E34 here.
BMW E38 7 Series – Tomorrow Never Dies: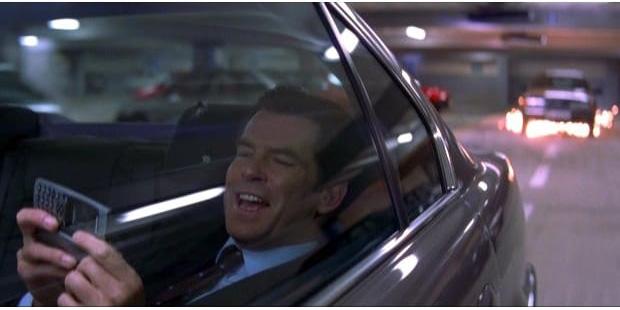 During the mid-nineties, successive Pierce Brosnan starring Bond films saw 007 behind the wheel of a BMW. While Bond's Z8 in The World is not Enough is perhaps the most famous of these cars, our favourite has to be his E38 750iL from Tomorrow Never Dies.
Undoubtedly one of the high-points of Q's car-building career, the E38 featured a myriad of gadgets, which were all used in a mutli-storey car park chase set in Hamburg (each with its own one-liner upon use).
The most radical of these gadgets was the remote control function, wherein Bond could drive the car remotely via his phone. This turned out to be a prophetic feature, with modern BMWs now equipped with something not too dissimilar.
BMW 2002 – The China Syndrome: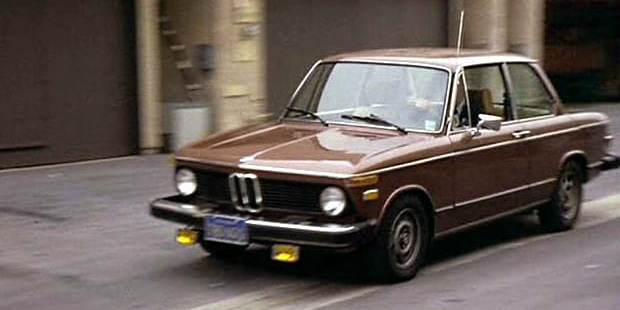 The nineties seemed to be the decade BMW truly made a splash in Hollywood, but we were eager to find some older Bavarian metal for our list.
That's where The China Syndrome's BMW 2002 comes in. Jack Lemmon's character finds himself needing to make a hasty escape in the 1979 thriller, luckily his 2002 proves up to the task.
BMW E85 Z4 – The Hire: Beat the Devil: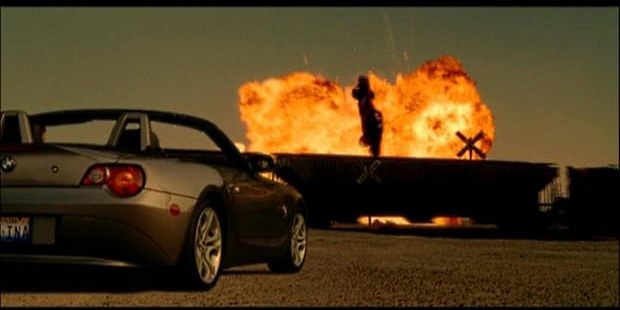 We could have chosen any of the BMW's featured in The Hire series, which saw Clive Owen completing various 'missions' (car chases) in Bavaria's finest, but the Z4 left a lasting impression.
Beat the Devil starred Gary Oldman, Danny Trejo and James Brown alongside Owen in a (literally) explosive mini-episode.
Clive Owen and BMW Films recently returned for another short, see The Escape here.
BMW E24 633CSi – Back to the Future Part II: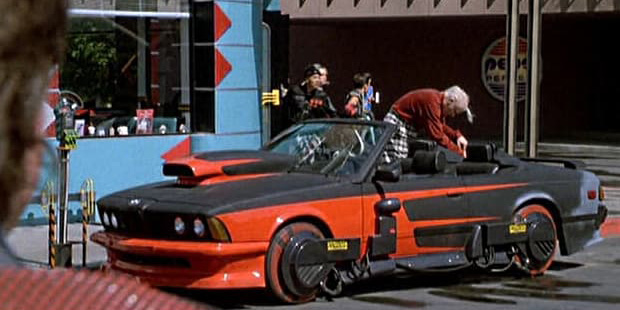 While the DMC DeLorean stole the show in all three of the Back to the Future films, the film gave notable roles to other cars too. Biff Tannen's 1946 Ford Super De Luxe is a memorable beauty (until its covered in manure), but it's Griff Tannen's BMW 633CSi that grabs our attention.
It's not clear whether the Bimmer is meant to be a car from the future, or an eighties car with added hovering capabilities, but it certainly looks pretty cool.