Fetishising rarity isn't something generally associated with modern classics. There's normally too many of them about for that. No one told Alpina however, who made just 97 of the 8 Series based B12.
Alpina have put their name to some pretty special cars in their time. Their USP being to take BMWs, which are naturally sporty cars, and turning them into ultimate GT cars.
The traditional Alpina recipe for achieving this is simple. First, tune the engine for extra horsepower and – crucially – extra torque, to improve the car's 'effortless' driveability. Add a bespoke interior for some added luxury. Finally, cover the outside of the car in stylish yet subtle decals so it is obviously not 'just' a standard BMW.
Quite why Alpina made only 97 'B12s' – their version of the V12 E31 850i – is therefore mystifying. What car has BMW ever made more in-line with the concept of the 'GT' than the 8 Series, after all?
Those that did get made however, like this, number 57, what a car they turned out to be.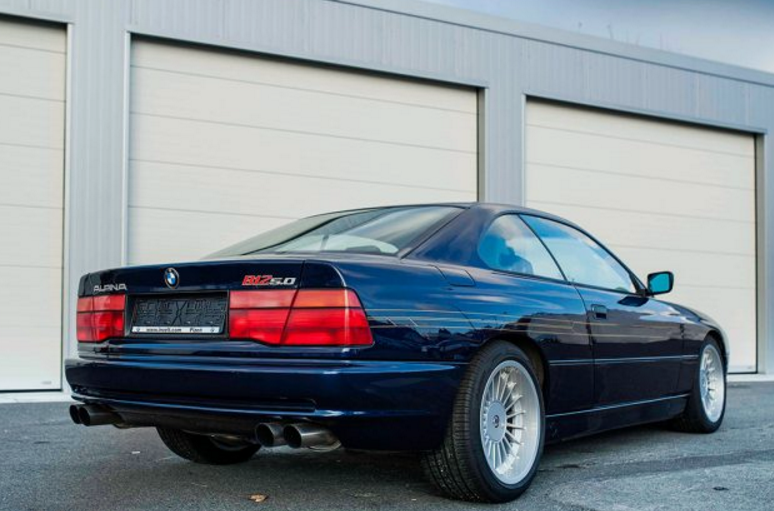 Alpina pushed the 5 litre V12 up to 350bhp and an earth moving 490Nm of torque for the B12.
In truth, not much was done to the interior of the B12 by Alpina, with just some seats and a steering wheel being obviously different. Arguably Alpina had less to do on this front, than on say an E30, due to the 850i's already luxurious trim levels.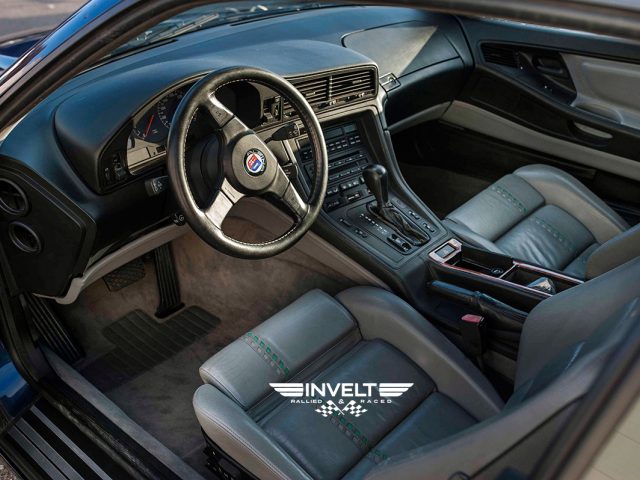 On the outside were still treated to some typical Alpina decals, in this case in gold to complement the car's dark blue paint.
Suffice to say, combined with that sleek frontend, this B12 looks a svelte as they come.
If you're now convinced and fancy a B12, they're obviously a bit difficult to get hold of.
This one is in the Czech Republic and is still probably the closest B12 for sale. Priced at 85,000 EUROs it's a fair bit pricier than a standard 850i, but does look to be in very good condition. That said, with 131k km on the clock it's no spring chicken either.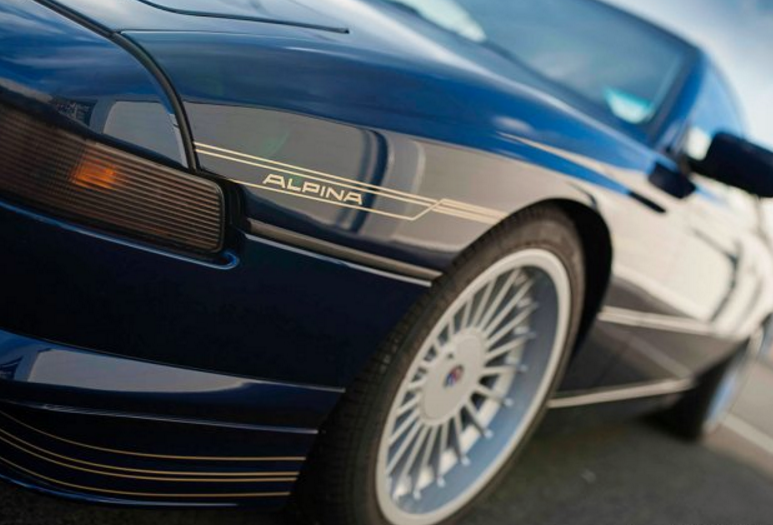 CC-NSH-03042017