Rumours have been circling since a trademark registration earlier this year, but now the return of the 8 Series seems definite. The bad news? The wait could be as long as 4 years.
The 8 Series nameplate has only been seen on one BMW so far, the E31 of 1989-1999. The big GT garnered affection for its blistering performance, which was married to a refined and comfortable driving experience that secured the 8 Series' position as BMW's 'halo car' for a decade.
While we have since seen the return of the 6 series since the death of the 8, BMW hasn't offered a full size luxury coupe this millennia – a crying shame if you ask us.
The 8 Series will presumably be larger, more luxurious and with less (but still some) sporting orientation compared to the existing 6 Series. It will be to the 7 Series what the 6 Series is to the 5.
Fortunately BMW is correcting this blatant aberration. Reports first emerged in May of trademark filing from BMW around possible 8 series names,'840i' and so forth.
However, this is was no guarantee of a full go-ahead. British rail once famously filed a patent for a flying saucer, so clearly paperwork alone does not make for reality.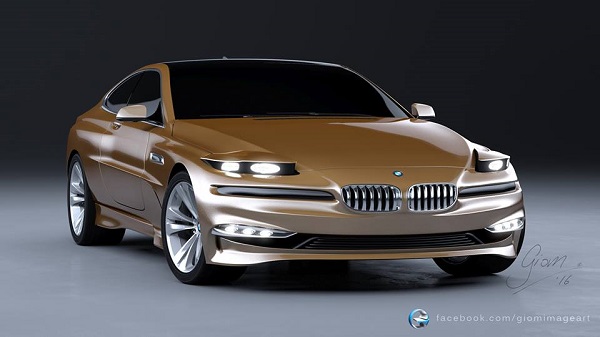 Now however, Automobile Mag reports that BMW is restructuring the entire luxury side of their range and the 8 Series will be spawned by this shake-up.
BMW had been planning on a 9 Series coupe that would compete with Mercedes-Benz's top-of-the-range luxury coupes, but has now decided the cost of developing the technology to do so is not profitable.
Instead, the 8 series will be based on BMW's CLAR platform, which underpins most of the marque's range, including the 7 Series. This will compete at the level of the Mercedes S-Class coupe and cabriolet, rather than that of the SLS/AMG GT.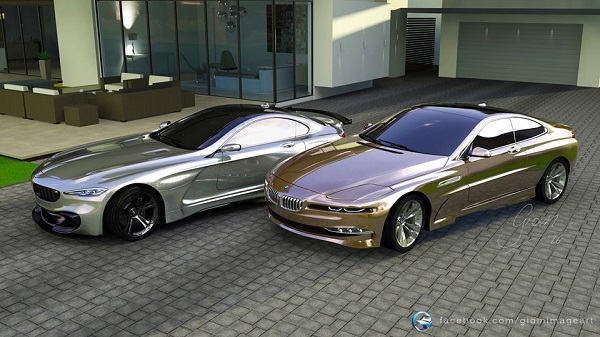 The arrival of the 8 series will also see the end of the 6 Series Gran Coupe, which will now be marketed as a 5 Series Gran Coupe, replacing the rather less successful 5 Series GT. The same will also happen to the 4 series Gran Coupe and 3 Series GT.
For BMW enthusiast all the same, it will be the return of the 8 series that excites, having been a much loved member of BMW's lineup in its time. A rumoured M8 will also be met with much fanfare too, given the E31 8 Series never received the full M treatment.
The new 8 Series is expected to launch in either late 2019 or 2020. We can't wait.
[Images from Giom Image Art]
CC-NSH-17082016