BMW's have long been a favourite of famous individuals, appreciated for their prestige and performance alike. Bob Marley however, said he liked them because BMW stood for 'Bob Marley and the Wailers'.
Obviously Marley didn't genuinely believe that the Bavarian company was named after him and his band, but it was an irreverent joke the Reggae legend enjoyed. It was also his excuse for owning such a prestige marque considering his criticism of consumption.
To be fair to Marley however, he never chose especially expensive BMWs. His first was a 1602 saloon, one of BMW's most basic models, but still very much an able sports saloon.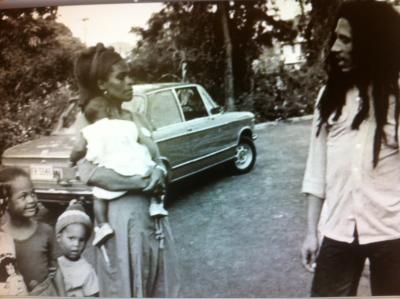 Marley later also picked up a 'Bavaria', as the E3 saloon was known as in North America. The ancestor to the 5 series, the Bavaria was a more luxurious car with more capable performance and it appears Marley kept this car for longer – or at least more of his ownership is on record.
Bob's Bavaria seems to have made its way to an auto restorer's in California, where it received significant work in 2013. While the history can't be confirmed, it's this Bavaria that has strong rumours of being Bob's car.
While never a conspicuous car owner, Marley clearly had some taste when it came to automobiles, BMW still being a very left-field choice in North America in his period. Quite why he liked them – beyond the pun – we'll never know.
>>> For more BMW news, articles and infomation, sign up to our FREE monthly newsletter here