The BMW i8's 1.5 litre engine won its class at the 2016 Engine of the Year awards, after having won the award outright last year.
The i8's 1.5 was top of the 1.4 litre to 1.8 litre category, with BMW's standard gasoline 1.5 turbo coming in second, suggesting this is a class of engine where BMW is dominating the competition.
The award is voted for by 63 automotive journalists from 31 countries, who each assign points in each category to what they consider to be the best engine in each segment.
The i8's 1.5 was the overall winner last year, but this year the award whent to Ferrari's 3.9 litre V8, which is the largest capacity engine to have won the award since BMW's own 5.0 litre V10 in 2006.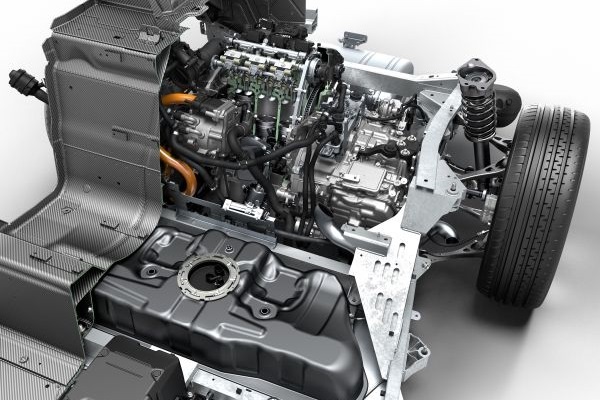 A 3 cylinder gasoline engine of 1.5 litres is the base of the powerplant, which with two turbos provides 230hp. This gives the engine a specific ouput of 154hp per litre, which is an achievement in its own right, being the highest specific output of any BMW engine.
Where the i8's engine really impresses however, is its combination with an 131hp electric motor, which works in tandem with the petrol engine. This, combined with the i8's low weight of 1,485 kg, delivers a blistering 0-60mph time of 4.4 seconds, while allowing a fuel economy rating of 134.5mpg.
Judges remarked "Who would ever have thought that a road-going 1.5 litre could provide such impressive performance? BMW's i8 powertrain offers perfect synchronisation in a truly mind-blowing package."
Since the Engine of the Year awards began in 1999, BMW Group has now picked up 67 overall and class wins.