Sometimes known as the 'Italian M3', the E30 320is is a limited market special that provides much of the thrills of the M3, in a more lithe and affordable package. They're rare as it is, but in such good condition and outside of Italy or Portugal – unheard of.
Made just for Italy and Portugal due to particularly finicky tax laws, the 320is features a slightly shrunken version of the M3's 2.3 litre S14 engine, bringing it just under 2.0 litres. This gives the car just three horsepower less than the M3, although torque drops by a more significant 15 ft/lbs. The lesser weight of the car however, due to not having the M3's flared bodykit, means the car's performance is identical to the M3 within legal speeds.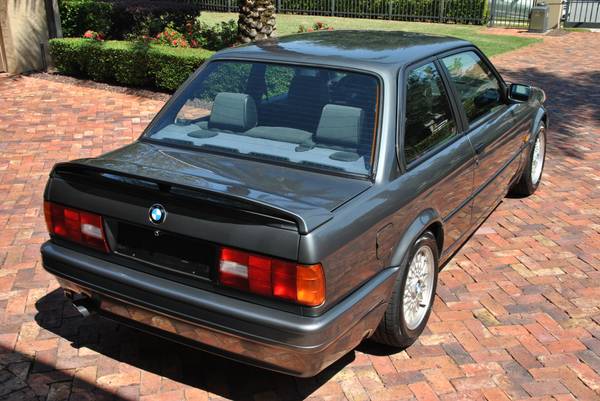 Available in four door and two door configurations (in two door guise receving an M-tech bodykit), its a shame the 320is didn't make it to other markets. Perhaps BMW was worried about the car robbing sales from the more expensive M3 were tax laws weren't so prohibitive.
>>>The Europhile wrote a detailed review of the 320is, which we picked up on a while ago, see here for more
This 320is is rare not only for what it is, but so too its condition. The car appears to be close to perfect inside and out, the only issue being a slightly high mileage, at 120k miles. The car has received lavish maintenance however, so the miles aren't prohibitive.
It's also extremely unusual to see a 320is outside of Italy or Portugal, this one is on the New Jersey Craigslist – making it easily placed to ship it over to Britain, surely?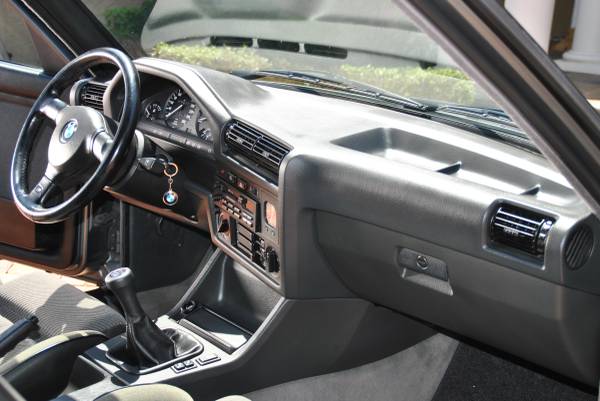 At $40,000 dollars, or roughly 27,000, this is an expensive car by E30 standards. However, it is usefully cheaper than an M3 of equivalent condition, which could easily be 10,000 more.
What's more, if rarity is your thing, the 320is is far thinner on the ground than the M3 and you'll certainly have the only one at any car show outside of the South Mediterranean. Furthermore, the car represents the fastest E30 available for those who don't appreciate the extroversion of the M3, flares, spoilers and all. It's top of the Q car tree when it comes to E30s for sure.