For three decades, the Mille Miglia was one of the longest and toughest races around, subjecting competetiors to 1,000 miles of Central Italian countryside. Although always dominated by Italian manufacturers, particularly Alfa Romeo, BMW saw success in the race too. In tribute to this success, BMW is sending six 328s to compete in the recreated Mille Miglia this weekend.
The BMW 328 first competed in the Mille Miglia in 1938, where a 328 won the sub-2.0 litre class. Two years later, in 1940, the 328 would win outright, facing off more powerful competition from Italian rivals. The 328's combination of lightness, reliability and road-holding made short work of the more cumbersome traditional racers. This was the only year in which a BMW won the race outright and one of only three years a non-Italian car took the win.
Since 1988 ,the Mille Miglia has been recreated as a reliabilty and regularity race for automobiles that originally took part in the competition. The race now takes place over four stages, but sticks to the orginal route were possible, drawing a loop between Brescia and Rome.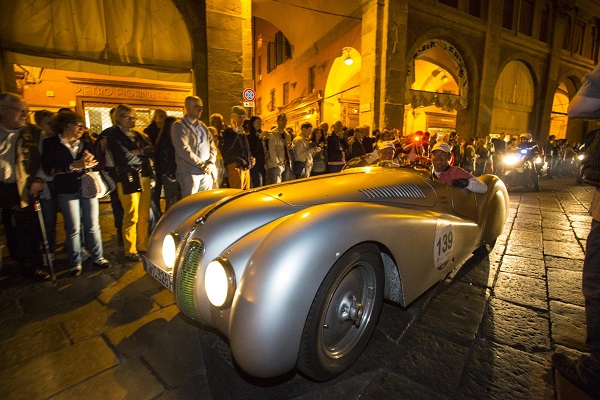 Six BMW 328s will attend the race this year, including a 1939 Mille Miglia Roadster and a 1937 Berlin-Rome Touring Roadster. These will accompany four other 328s, one of which is from BMW's own Munich collection, being raced by Sonax – a long term partner of BMW Classic.
The race will start on the 19th at the tradtional start point in Brescia at the foot of the Alps, the route will then run south, passing Verona and Ravenna on the way to the Adriatic coast. The second stage then picks up just next to San Marino, crossing the Apennines and finishing in Rome. From the eternal city, the race continues the next day through Tuscany, passing Siena, Pisa and Luca before finshing in Parma. Finally, in the fourth and final stage, the race returns to the start point in Brescia, via a diversion to the legendary Monza race track, near Milan.