Well its all over, and how much fun did we all have.
Due to the 100 car drone photo shoot in honour of BMW's 100th Birthday, the car club members areas looked a bit bare between 11:00 and an 2:30.
They were all up at the old drifting track assembling for the shoot. Meanwhile the drone and its operator were hard at work taking images all over the showground, but at a safe distance from people. As was our intrepid photographer Mr Darren Teagles.
Since then Darren has sorted out some 446 images and the odd video about the National Festival and the 2002 50th Birthday party, which took place the day before at Wroxam Abbey, shown below: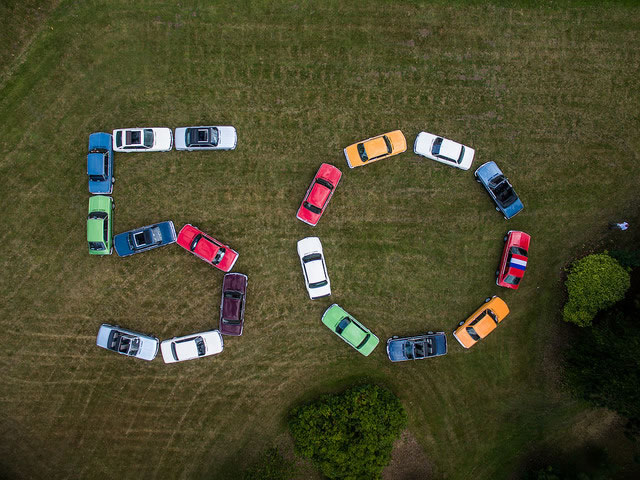 Click HERE for the rest of the National Festival images.
and HERE for the 2002's fiftieth Birthday Party together with the Car Cloub Concourse event at Wroxham Abbey on the Saturday.
Videos of the whole event can be found on UTube. Turn your volume down first!
Enjoy
Thanks to all who helped in making this event the succes sthat it was.
Now if you are just visiting, why not JOIN US
hw20422016