Just as rumours have begun circling of the 8 series' return, a 1996 850CSi M has broken the auction record for the model, fetching 26,000 at Classics Central's Bedford auction.
The 8 series was the perfect GT when released, with the 850CSi featuring a 375bhp V12 engine, propelling the car to 60mph in 5.7 seconds and on to a limited top speed of 155mph.
Its unsurprising that the 850CSi M is the car to break the record, given it was not only top of the 8 series range, but also BMW's flagship car during its production.
It is widely rumoured that BMW is building a new 8 series, with AutoExpress discovering trademark applications from BMW suggesting the return of the model.
The silver 1996 850CSi M that has broken the record is described as in exemplary condition, with a comprehenisve and regular history of maintenance.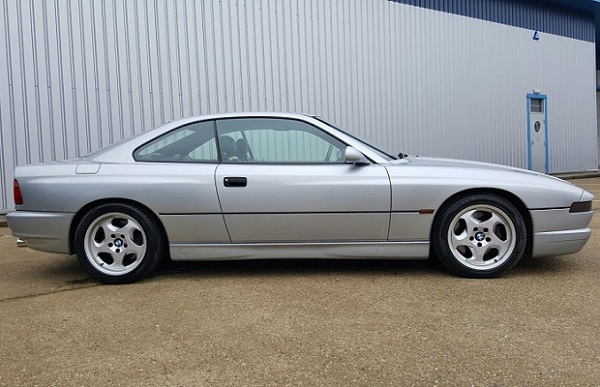 Two other records were also broken at Classic Central's 15th of May auction, with a 1990 Ford Sierra Cosworth fetching 27,000 and a 1974 Honda Z600 selling for 18,250.
Classics Central's next auction takes place on the 31st of July.
Or,